09-13-2023, 07:17 PM
Inside UK's first industry-scale EV battery recycling plant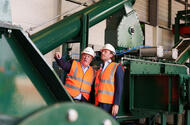 Recyclus Group plans to recycle up to 8300 tonnes of batteries at its site each year
Garages concerned about growing quantities of end-of-life lithium ion EV batteries have been thrown a lifeline
A new contender in the race to be the first to offer industrial-scale lithium ion battery recycling in the UK has launched its maiden plant and promised five more will follow within the next five years.
Recyclus Group, the British company that has invested £6 million in the new facility in Wolverhampton, plans to recycle up to 8300 tonnes of batteries harvested from EVs to vapes at its site each year. Other recyclers including Veolia, Umicore and Cawleys are also planning large-scale operations in the UK and overseas. 
The news comes amid growing concerns about the environmental costs associated with extracting and refining the raw materials required for lithium ion batteries and what to do with the millions of tonnes of waste expected to have accumulated worldwide by 2030. Recyclus aims to provide the solution by extracting the raw material from the growing mountain of waste batteries and passing it to battery manufacturers, among them car makers keen to secure materials supply while reducing their carbon footprint. 
Much of the raw material Recyclus obtains includes steel and copper but the most valuable are nickel, manganese, lithium and cobalt, present in five chemistries. They are extracted in the form of a toxic powder called 'black mass'. The next stage is to separate and purify them for recycling, a process Recyclus plans to offer in the future.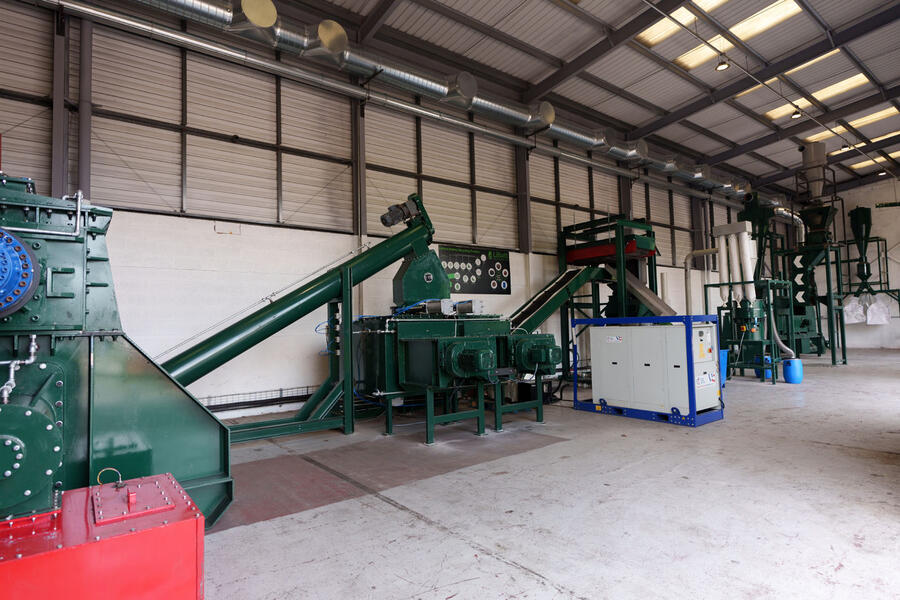 Recyclus says that by 2040, the motor industry could source 20% of its lithium from recycling. The firm has a permit to process 22,000 tonnes of batteries each year and claims that the 8300 tonnes it plans to recycle annually at its Wolverhampton site alone would yield enough lithium to power 7500 new EV battery packs. 
Used batteries arrive at Recyclus via logistics partner Slicker, which operates collection services across the UK, although garages and car makers are also expected to provide them in the future. Firms are legally obliged under new EU laws to dispose of batteries responsibly and to promote the circular economy, so at least while the recycling industry is developing, Recyclus is able to charge them a disposal fee, depending on the battery's health and chemistry, of up to £8.40 per kilogram. 
Batteries are accepted only in steel containers designed by Recyclus. The highly secure LiBox containers, which have a footprint equivalent to a standard pallet, are packed with battery 'pillows' containing non-combustible filler to contain possible fires caused by thermal runaway. The boxes are stored in seven bays separated by concrete blocks. 
At the first stage of the recycling process, a conveyor belt takes the batteries to a rotor weighing 10 tons that crushes and shreds them. The rotor can accept batteries up to the size of those from a Tesla. To prevent fires breaking out, nitrogen gas is pumped into the enclosed shredding area. During the next stage, the electrolyte is recovered by a vacuum dryer and the black mass extracted. What remains of the battery then goes through further processes to separate out polymers and ferrous and non-ferrous materials. The whole process is dry so no water is required.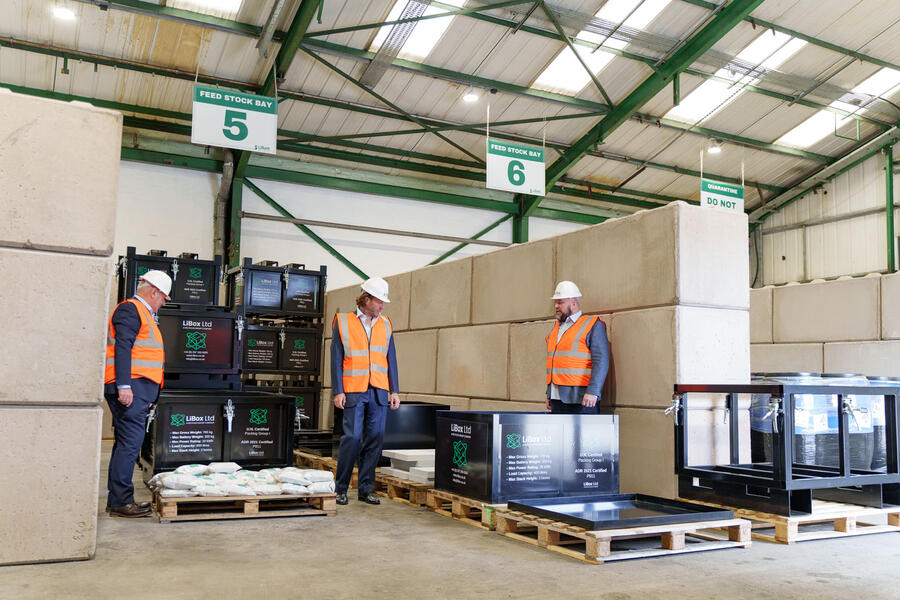 The system is still being tested but, once up and running, should produce enough black mass to fill a large industrial drum every hour. Currently, on the open market the material fetches £5000-£6000 per kilogram. However, the economics of recycling its four constituent parts are finely balanced. Compared with prices for the raw materials from source, nickel and cobalt are cheaper to recycle, and manganese is comparable, but lithium is more expensive.
The company plans to sell its system to operators including gigafactories and car makers. With the University of Birmingham, it is also exploring the possibility of offering a mobile, truck-mounted service that will process end-of-life batteries on site.
"Industry is crying out for a solution to the looming waste battery problem and requirements to recycle and to reduce their carbon footprint," says Robin Brundle, co-founder and director of Recyclus. "We're being approached by car makers almost every day, some of whom have batteries sitting in containers because they don't know what to do with them. The potential for battery recycling is enormous."
Making gold from black mass
Two hundred miles down the M5 from Wolverhampton in Tavistock is a new British start-up developing a system for separating black mass and purifying and even upscaling the four metals it contains. "We're the only company in the UK doing this work and at scale," says Christian Marston, co-founder and CTO of Altilium Metals, which has just received a £5 million grant from the UK government. "We recover 95% of a battery's lithium, nickel, manganese and cobalt, purify them and make them cathode-ready. In addition, we can upscale their chemistries to make modern batteries with higher performance and a longer range."
By 2026, Marston plans to have a factory in Teeside shredding batteries and providing 30,000 tonnes of refined and upscaled cathode-active material each year. However, this will be only 30% of what he predicts the UK motor industry will require. "If the UK is to have an EV manufacturing sector, it needs more refining capacity and a cathode-active supply chain. There's a tsunami of end-of-life batteries coming and we need to be ready for it if we are to have the circular, low-carbon economy the world demands."
https://www.autocar.co.uk/car-news/busin...-recycling