05-23-2022, 09:01 AM
Inside the UK's most secretive supercar maker
Tecniq specialises in low-volume, high-quality components
You might not have heard of Essex-based Tecniq, but you've almost certainly gawped at its work
This is one of those stories that would be easier to tell if so much of it weren't secret.
Tecniq is the new name for a company formerly called ADP Special Products. If you weren't aware of it either before or since its rebranding, don't be surprised, but you will know lots of the cars that it has been involved with.
Not dissimilar to an engineering company called Envisage that has featured in Autocar before (and which recently released its own restomod of an Austin-Healey, called the Caton), this is a firm that big car makers turn to when they need help making limited-volume, high-end cars – perhaps things outside their normal remit.
Often they're for the sort of spin-off operations that involve initialisms. Tecniq represents some of "the power behind Q [Aston Martin], SVO [Jaguar Land Rover] and MSO [McLaren]", says chief operating officer Tony Smith.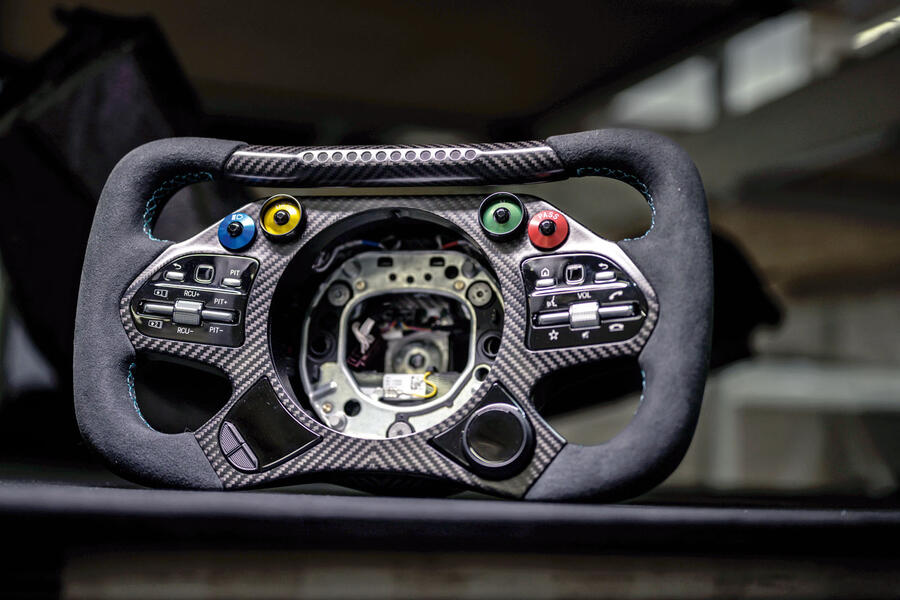 And its low-volume, high-value skills strike me as the sort of thing that the UK does well. I've spoken to several really niche manufacturers of late – including Gunther Werks – and learned they all source components from British engineering companies
Then there are the big players, like Ford, which has a great engineering tradition but only rarely strays into the world of exotics. Across 100 hours and 100 components, Tecniq makes the Ford GT's entire interior.
Companies like this rarely shout about their locations. Tecniq is based across a couple of discreet sites in an industrial estate in Witham, Essex. That means the GT is partly assembled in Ford of Britain's traditional home county, which, given that it's a blue-collar hypercar among the elite, is a fact I rather like.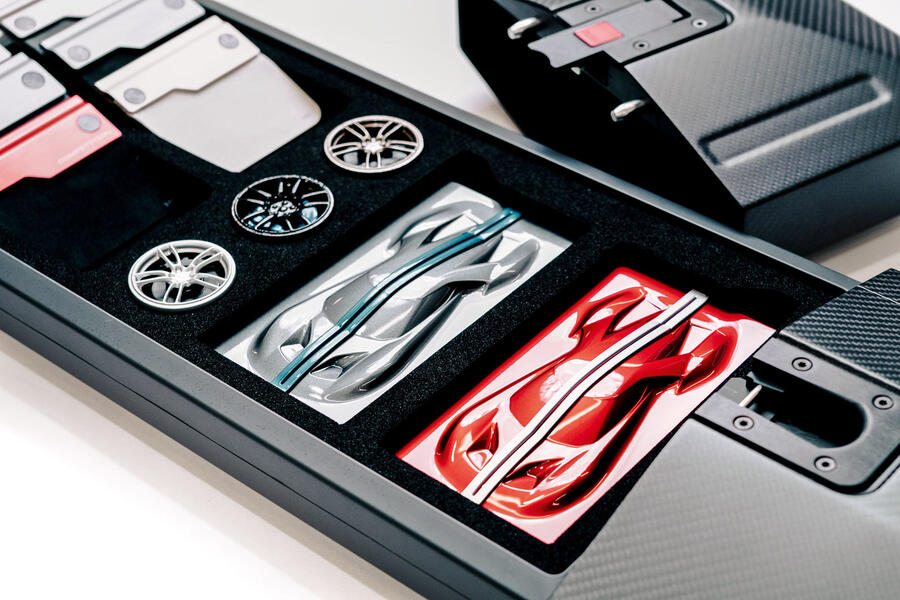 Smith says Tecniq operates "mostly in the hypercar market". Certainly, if you want a back-to-back interior comparison of – how to put it? – two rival upcoming British and German hypercars, Tecniq's engineering bucks, where most of the interiors of both are made and checked, are where you could conduct it.
If a car maker is talking in total production volumes of fewer than 500 cars, they enter Tecniq's sphere. It put together a fair bit of the Aston Martin Rapide-based Lagonda Taraf; 120 were made.
The company was founded in 1999 as Automotive Design Partnership. Now it employs more than 180 people and can effectively do everything: make low-volume bodies, make both structural and non-structural carbonfibre; do trim; do coatings; do low-pressure injection mouldings; and do 3D-printing. "Everything except chemical etching", which doesn't sound like a big miss.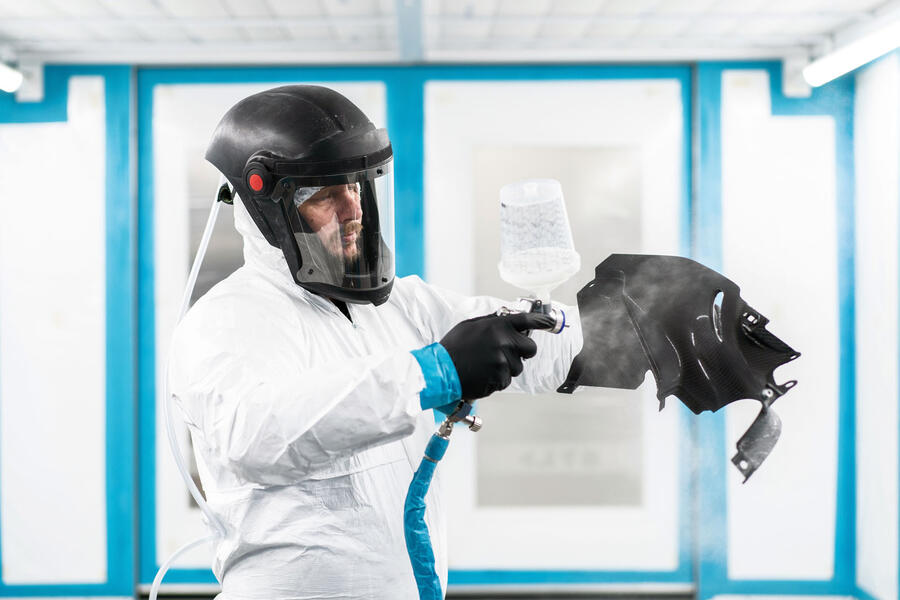 I wonder if there's a slightly discomforting truth for some niche car makers about the buying public knowing places like this exist, mind. Even high-end hypercars have production lines, and they don't really suit the real limited-volume stuff, the things that big-name badges like to put their name to but don't always make themselves.
Even makers of expensive and rare hypercars – those much more niche than, say, Ford – don't make a habit of producing really low-volume, high-worth halo cars and can't leave the staff, equipment and skills that it takes lying redundant in the downtime between series.
Which is where Tecniq and others come in and get sworn to secrecy. Don't reveal the parts, don't name the names; just deliver cardboard boxes with the right products inside at the right time and price and, crucially, to the right quality.
Some 12% of Tecniq's costs and 8% of its staff are in quality. It can put products through 125,000 cycle test routines and it's a preferred supplier of the Millbrook and Idiada test and development companies.
Ultimately, though, who really likes keeping secrets and saying nothing about their work? It's nice to have a showcase, no? I think that's why Envisage has created Caton and put its skills on show with that Healey. It's one of the reasons why Tecniq is making a one-off Land Rover Defender (see below), and I wonder whether that's why it created a classic racing division in 2019: more public-facing things to put the name to.
Could it put its name to its own car? "With the right proposition and the right partner," says Smith. But even if it never does, there are worse things than being the most influential hypercar company you've never heard of.
It's got their name on it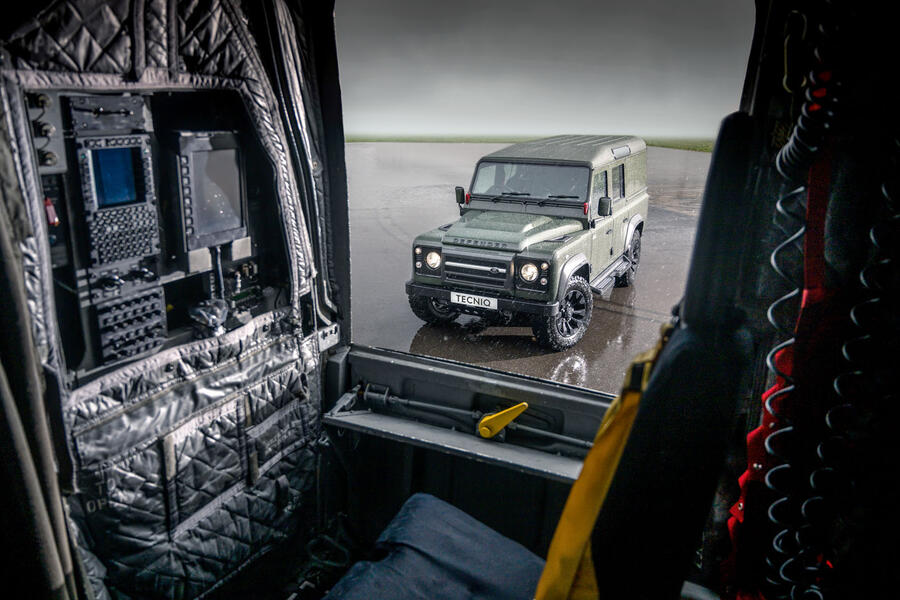 One car that Tecniq is putting its name to is a restomodded Land Rover Defender 110. Called the Q40, it is a project to demonstrate the company's skills and built to mark 40 years of the RAF Chinook.
The interior and exterior and mechanicals have all been overhauled. The chassis sits 25mm lower than a standard Defender 110 and there are new dampers, springs, roll bars and bushes. The engine is a 2.3-litre Ford Ecoboost making 307bhp and driving through a six-speed auto gearbox.
And then there's a vast interior overhaul, with carbonfibre seats finished in leather and the kind of structural cabin changes that Tecniq makes for low-volume cars. Outside, there is more of its carbonfibre and aluminium.
The Q40 is scheduled to be auctioned at the Goodwood Revival meeting in September, with the proceeds going to the Royal Air Forces Association charity.
https://www.autocar.co.uk/car-news/featu...rcar-maker