12-18-2022, 05:49 AM
Insight: Kia's 'multi-energy' approach for the UK market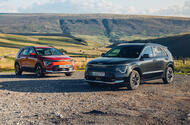 Demand for the Kia Niro EV has increased as buyers move away from PHEVs
New Niro crossover is offered as a hybrid, PHEV and BEV, alongside the pure-electric EV6
As car makers debate whether to create bespoke architectures for EVs or offer 'multi-energy' ones that allow for different powertrains to be offered in the same model, one brand has both bases covered.
Kia has both the EV6 electric crossover (order one now and you will be waiting until early 2024, as you will be at the back of a 7500-plus queue) as the first model in a new range of bespoke EVs on a dedicated architecture; and the Niro, a crossover that can bought as a hybrid, a plug-in hybrid or an EV. 
(Note that sister brand Hyundai has the same offering with the multi-energy Kona and bespoke Ioniq EVs, but it's Kia we will focus on here.)
"It gives options for customers as to where they are on their transition from combustion engine to fully EV," said Kia UK boss Paul Philpott. "You've got the options, and you can consider then what's right for you for the next x years.
"I'm delighted to have both [multi-energy and dedicated EV] right now, because I think there's a proportion of customers who aren't ready [to go fully electric] in their heads, and it's a hard decision to move from the petrol or diesel immediately into EVs. To have options is a real strength of ours.
"But equally there are lots of people who are absolutely ready to go for their first EV and will jump from their petrol car to an EV, [so we have] bespoke EVs on bespoke platforms. Clearly, those sorts of people want the best EV out there, and I think with cars like the like the EV6 and EV9 [due next year], we will have that in spades. But we also then offer products with the choice."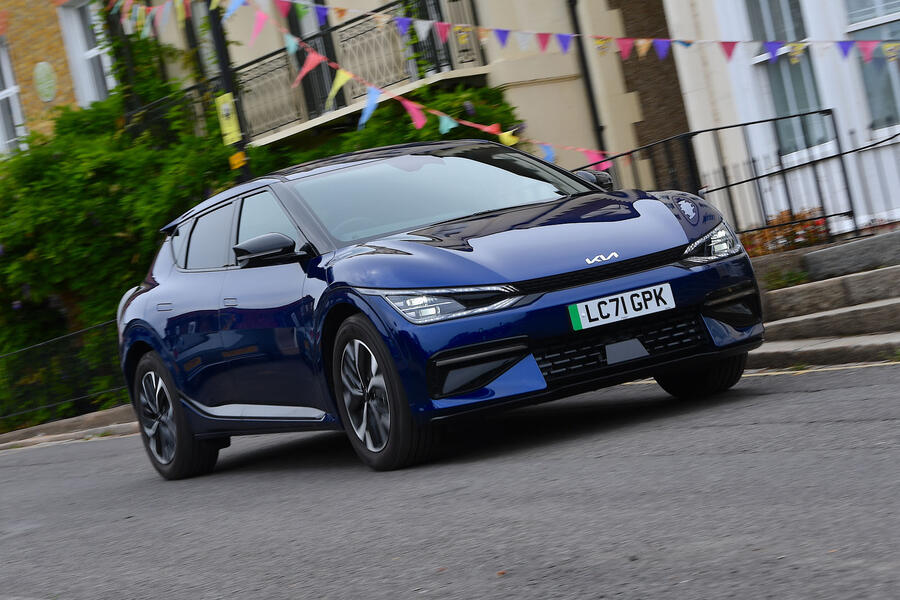 The Niro model line itself allows for a fascinating insight into how buying habits are changing and how the shift to fully electric is happening. It has now been on sale across two generations, the current car having replaced the original in the summer.
The Niro is now Kia's second biggest-selling model behind the Sportage, and the pair make up 55% of all Kia sales. Kia is a brand on the up and up in the UK; it's set to top 100,000 sales for the first time in 2022, a hugely significant milestone that puts it in the top tier of manufacturers selling here.
In 2019, the Niro sold just over 9000 units, and when Covid hit, sales actually then doubled, increasing incrementally ever since. In 2022, Niro sales will likely top 24,000, and it may well take a place in the top 10 best-selling cars of 2022. As of the end of November, 23,280 Niro had been sold, 14,695 of them Mk1 cars. Order a Niro now and you will wait up to six months for it, no matter the powertrain. "And people are prepared to wait," said Philpott. 
There has been a notable shift more towards EV in demand for what Niro buyers go for between generations. In the Mk1, it was 56% hybrid, 34% EV and 10% PHEV. In the Mk2, demand for the hybrid has stayed consistent at 55%, but EV share has increased to 40% and PHEV has dropped to 5%. These numbers are reflected in the future order bank, too, where of the 20,056 Niro orders Kia had of last week, 9325 were for the hybrid, 8940 the EV and 1791 the PHEV.
Philpott said that the full spectrum of powertrain options broadens the appeal of Niro and allows buyers to more carefully consider whether or not they're ready to make the switch to a full EV, as well as perhaps progress through the different powertrain options. 
"Clearly there are many people now just saying 'I'm gonna make the jump to EV'," he said, and they choose the full Niro EV. But the Niro is then still able to secure buyers who might intend to buy an EV, yet when push comes to shove they decide otherwise and end up with one of the other powertrain options, "particularly those with without off-street parking, for whom home charging is more challenging, perhaps their driving needs are such that they need some greater flexibility or they don't yet have the confidence of charging infrastructure".
Philpott continued: "The options of HEV and PHEV are there. I think people are comparing them, and by giving people the choice, it forces them to ask themselves questions: what do I want for the next three years of car ownership? Am I ready to go fully EV? Perhaps [I will instead go] PHEV, [because] it gives me an option.
"And now that there are no [UK government] Plug-in Car Grants for EVs, we're seeing PHEV retail demand increase as well, where really up until about six months ago, PHEV was fleet usage because of the BIK [tax] benefits. Now we're seeing retail demand for PHEVs increase. It's obviously still very strong for EVs, but it's growing for PHEVs."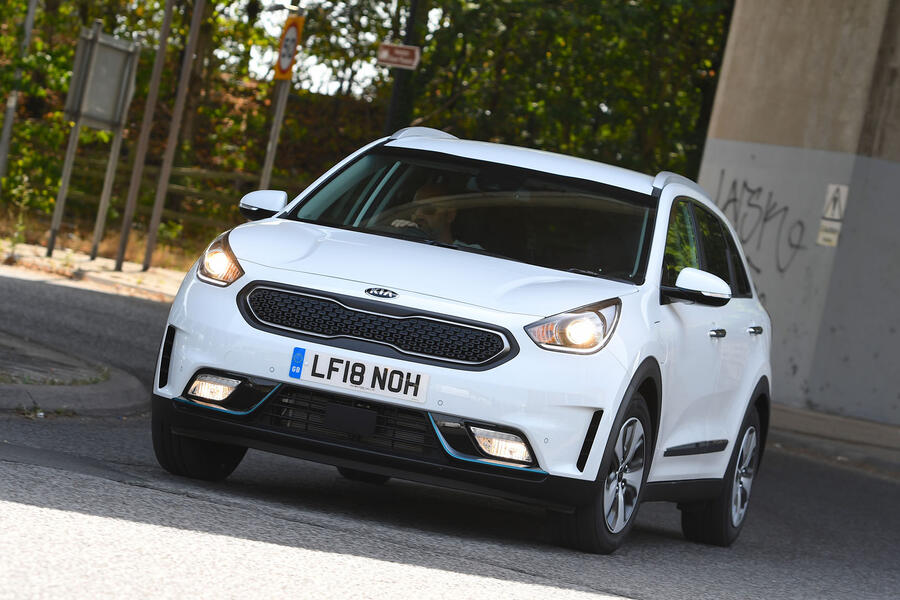 The numbers back that up. In the Mk1 Niro (above), the fleet/retail split for PHEV was 84%/16%. In the Mk2, the split is 61%/39%. And in the Niro EV, the swing towards retail has been even greater: the Mk1 had a fleet/retail split of 66%/34%, whereas for the Mk2 it's 28%/72%. In hybrid, it has gone from a fleet/retail split of 67%/33% to 45%/55%. 
"Niro PHEV now has a 40-mile electric range, which for a majority of customers is their daily use," said Philpott. "It gives them the flexibility to, for example, shoot up to visit ageing relatives tomorrow without having to sit on [their] laptop and find out where [they're] gonna get charged to get home again."
Selling three different drivetrains in one model allows Kia greater flexibility when the government's zero-emissions mandate comes in from 2024, where an expected 22% of a manufacturer's sales will have to be fully EV, a percentage that increases each year towards 2030. However, with only a year to go until that mandate comes in and wait times on some cars meaning some models being ordered now won't be delivered until 2024, Philpott urged the government to provide clarity on these figures. 
"If it's [22%], we will be well placed to achieve that for EVs in the marketplace," said Philpott. "But of course, we need to plan this as it then goes from 22% to 28% pretty quickly. Therefore we need to be working with Korea [and] working with Europe to plan the growth of the volume and particularly capacity and supply.
"We're well placed about this year, probably in terms of what you'll see on registrations. It's about 17% mix of pure EVs. Realistically, if I take into account where our order bank is for EVs, right now, about 20% of everything we sell is EVs, and then about another 30% is either hybrid or PHEV. Half of everything we sell is electrified in some way, with 20% of what we sell being pure EV, which puts us in a strong position. We've got to be able to plan around whenever targets come our way. And we need to know those now."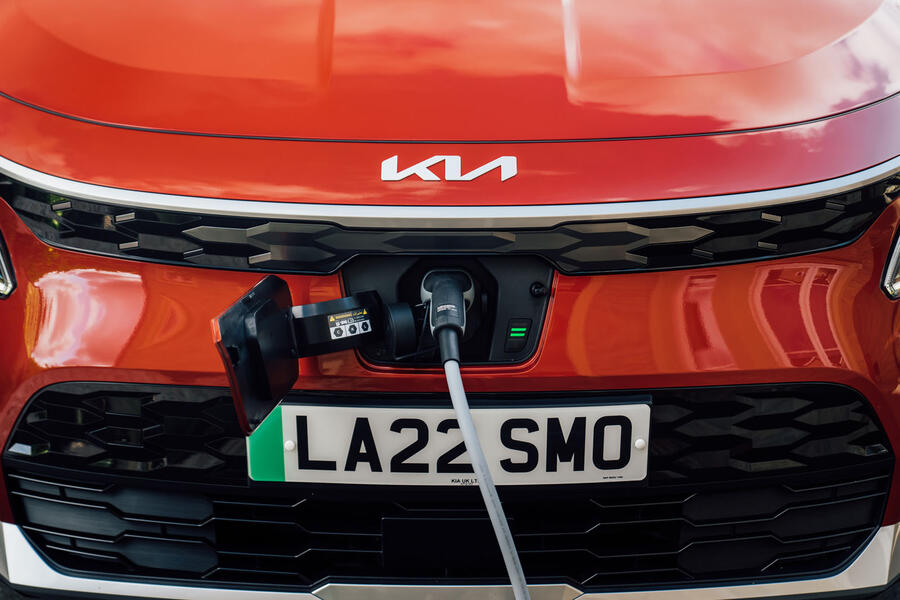 In the longer term, Kia has committed to having 14 EV models on sale by 2027, around half of which will be available in the UK, according to Philpott. Philpott is planning for 100% EV sales from 2030 and "is not too concerned" about any mandates in the meantime due to the flexibility offered in his model range.
The rapid rise and success of the Niro shows no signs of slowing down, and is even on its way to cult status in the EV world. I ask Philpott, tongue only slightly in cheek, about whether its size, ease of use and neutral positioning almost make it like an electric equivalent of the Volkswagen Golf.
"It has clearly made the transition from first generation to second generation very successfully," said Philpott. "And I think the UK car buyers are actually a pretty conservative bunch. That's why the Golf, [Ford] Focus and [Ford] Fiesta have lasted the test of time with multigenerational developments.
"I think for this period that is a transition from combustion engines, having the benefit of hybrid and PHEV alongside our EVs will give it much more longevity as people at various stages of the transition make the steps that they need to.
"The more Niro owners we can step through to from hybrid and PHEV to EV, the more loyal they are to us and the more of a cult following the Niro gets."
https://www.autocar.co.uk/car-news/busin...-uk-market