12-20-2022, 12:31 PM
Insight: McLaren Applied capitalising on 2021 spin-off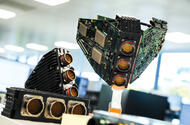 Control ECUs are critical to McLaren Applied's business, but EVs bring new opportunities
Technology arm, sold in August last year, has several daring new ventures in the pipeline
Visitors to McLaren in Woking normally travel to the space-aged Technology Centre in its leafy 120-acre campus on the edge of town. But not this time: I'm near the railway station, facing a much less snazzy office block that wears the familiar name. It's next to a bronze statue of a seated figure holding a globe that turns out to be HG Wells, who wrote several of his most famous science fiction books while living in the town. Which, in terms of looking to the future, is entirely appropriate.
Because despite the shared name and familiar branding, McLaren Applied is no longer part of the McLaren Group. It was spun off in August last year as the cash-strapped mothership moved to focus on its core activities of Formula 1 and road cars and is now an independent company. Shortly afterwards, Nick Fry, the one-time CEO of both the Mercedes and Brawn Formula 1 teams, joined as chairman. He has invited Autocar to visit to both showcase Applied's expertise and to talk about what's in the pipeline.
The first point Fry is keen to make is that the divorce has been amicable. Applied continues to use part of the McLaren Technology Centre as well as the town centre office and the two companies will continue to share branding. "That's part of the agreement with McLaren Group," he says. "We're a legally separate company, but we continue to work with them – and not just because they are a Formula 1 customer but on the road car side too."
The restructuring has allowed McLaren Applied to start growing at a faster rate. "The beauty of being part of the group was fantastic facilities and a fantastic brand," says Fry. "The disadvantage was that it meant competing for resources with a Formula 1 team and a sexy supercar company. When you're arguing for investment, that's a tough sell."
Independence has made that easier. McLaren Applied's workforce has already increased from 230 people when it left the group to 280 now and Fry says the company is looking for another 30 engineers. When Applied's different business areas presented their initial plans for investment to new owners Greybull Capital, managing partner Marc Meyohas asked if there were any more ideas that could be added to the list. There were, and at a second meeting a month later Meyohas and Fry said yes to all of them.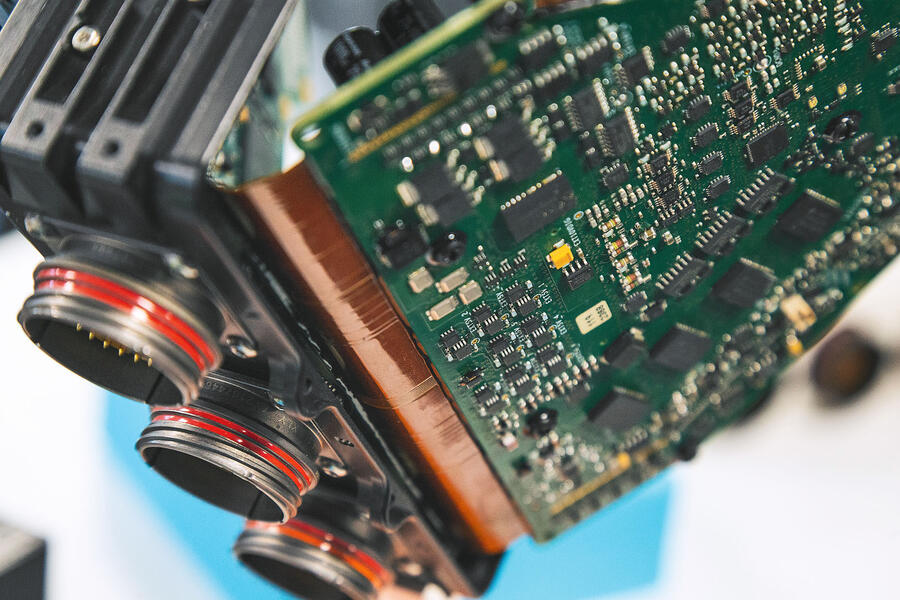 The longest-running and most successful part of Applied's business is the one that supplies high-end motorsport components, from the ECU that all F1 teams share to ultra-advanced sensors. Visiting the laboratory where these are developed gives us the chance to inspect some and appreciate just how far beyond anything on a road car they are. For instance, one tiny block is covered in what look like legs but turn out to be tiny pipes that enable pressure sensing across a wing and the unit is small enough to be baked into carbonfibre parts. There is also a torque sensor whose design is so secret that we are asked not to photograph it, but it can measure the effort passing through a shaft at high speed without touching it – which is very useful in a sport where the most efficient components are the ones on the very edge of breaking.
But motorsport ECUs are definitely McLaren Applied's crown jewels. The decision to award McLaren the contract to create the first of F1's shared control units in 2008 was controversial – and Fry, who was then at Honda F1, can remember it from the other side of the fence. "There was a definite need for it. Some teams were clearly using ECUs for things that weren't within the rules," he says, referring to the accusations of illegal launch control algorithms. "I was a sceptic at the time, both about whether McLaren could deliver for the whole grid reliably, and whether it would be a level playing field."
Nearly 15 years later, McLaren's F1 ECUs have covered a collective 1.5 million kilometres (0.93 million miles) in racing conditions without an on-track failure. The latest version, which externally just looks like a triangular box, is the TAG 320-B, its name pleasingly referring to McLaren's long-term connection to the Ojjeh family's Techniques d'Avant Garde group. The later versions allow teams to tune more parameters and to run their own bespoke software within some areas but they still report everything to allow official scrutiny. Applied's experts are able to interrogate the feeds to help the FIA, F1's governing body, investigate any technical discrepancies. My visit coincidentally takes place during the second practice session for the Japanese Grand Prix and there are screens full of data I can't even begin to interpret.
In another corner of the office, a bank of computers is putting new ECUs through their paces with simulated laps of various tracks. McLaren's success with F1 has enabled the control ECU business to expand to Indycar, Nascar and top-flight sports car racing too.
But while Applied's motorsport activities are a mature and well-developed revenue stream, the company is also working on several more daring new ventures. There's a palpable air of excitement as I move to another office to see what the company reckons has the most potential. There's an almost reverential hush as I get shown… another grey box. Although this one wears high-voltage warning stickers.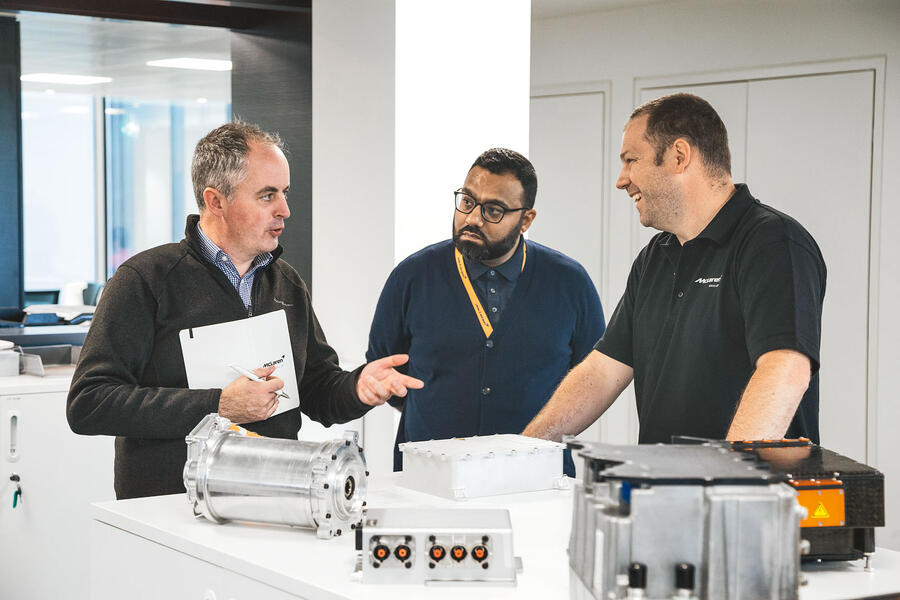 I'm looking at what the company calls the IPG5, an 800V silicon carbide inverter, and the development team promise it has the peak specifications to make EV engineers drool. Not being an EV engineer, most of the numbers zing far over my head, but the basics are close to those of the similar units that we have already seen in cars such as the Kia EV6 GT.
Asked to turn the tech down to full layman, automotive director Shakeel Meharban (middle, above) and head of electrification Stephen Lambert (right, above) are happy to spell out the basics. Silicon carbide inverters sit between DC batteries and AC motors and deliver ultra-high-frequency switching to create a more efficient waveform. The overall effect might seem relatively small – between a 5% and 10% improvement on the WLTP test, according to Lambert. But given the effort that manufacturers are putting in to boost performance and range, it could prove to be a must-have technology if the costs fall far enough.
Applied isn't planning to turn into a mass maker of inverters but is looking to share its expertise with bigger manufacturers. "We've got it to a stage where it works properly and can be integrated with a motor," says Fry. "What we need to do next is to get it ready for a much higher volume. A low-volume supercar inverter is probably four or five times the cost of what would be acceptable to the mainstream road car industry. So we're working to reduce the cost. That's the critical thing."
Fry acknowledges that Applied's inverter will be going up against tough competition from lots of other specialists working on similar products. But, as he puts it, "we've been working on this technology in-house for longer than anyone else", with the McLaren P1 and Formula E inverter dating back to 2013.
Regardless of the technology concerned, McLaren Applied's role is to be at the cutting edge. That looks unlikely to change any time soon.
Meet McLaren Applied chairman Nick Fry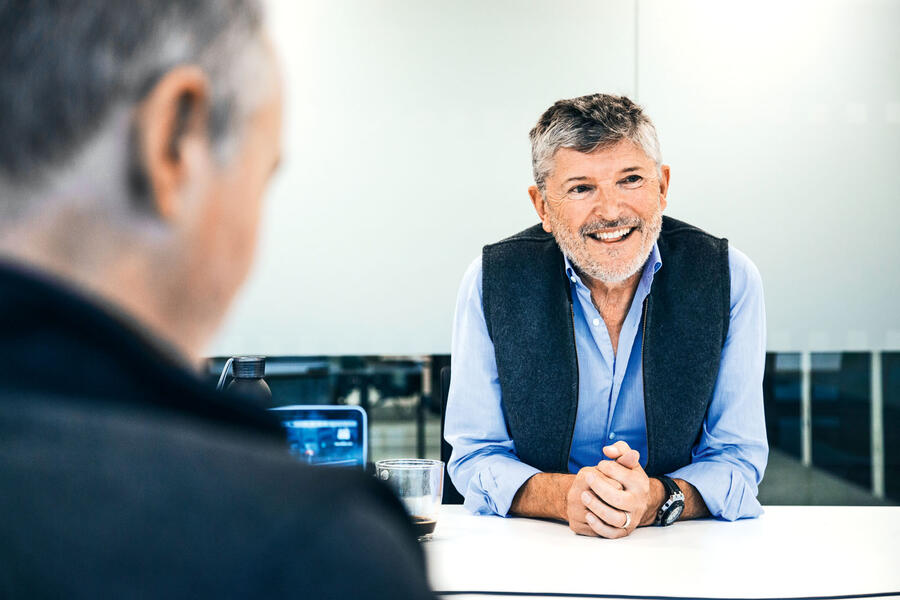 Even by the often high standards of senior car industry executives, Nick Fry has an action-packed CV. Especially when you consider he spent nearly two decades in the generally slow-moving corporate world of Ford, working on projects that included the RS200 and Escort RS Cosworth. "I would say I was probably at the very entrepreneurial end of the scale for a Ford employee," he says, "but when I met Tom Walkinshaw, I realised that people like him were in a completely different league."
He encountered TWR founder Walkinshaw after being moved to Ford-owned Aston Martin, where he was put in charge of getting the TWR-engineered DB7 into production. He then went to Prodrive under David Richards – "another exceptionally driven man" – and from there to the nascent BAR Formula 1 team.
That led to Honda F1, then Brawn and then to becoming Mercedes F1's first CEO before being replaced by Toto Wolff in 2013.
Fry says: "I'm lucky that I had the corporate background. I know what big companies want. But I've seen enough of how these brilliant entrepreneurs work to have an understanding of them as well. Entrepreneurs do great things, but they frequently fall out with car manufacturers. I've had enough experience of both to understand where each is coming from, and to try to find a way through the middle."
https://www.autocar.co.uk/car-news/busin...-2021-spin