04-27-2021, 11:25 PM
Irish teenager hoping for glory as Drift Masters European Championship returns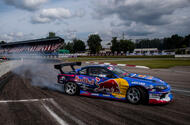 As Europe's premier drift series prepares to get under way, 18-year-old Conor Shanahan could be one of its stars
You might think that having 800bhp-plus cars sliding around and shredding tyres would be a popular form of entertainment. Something to really get the old motorsport blood pumping. 
Drifting, though, isn't trying to compete with other, more mainstream racing like Formula 1 or the British Touring Car Championship. Not, at least, according to David Egan, vice-president of the Drift Masters European Championship (DMEC). "I've always looked at drifting as a form of motorsports entertainment," Egan explains, as the DMEC gears up for the start of the 2021 series. "Comparing it to Formula 1 is like comparing BMX stunt bikes to the Tour de France. It still has the technicality, the precision and the skill of traditional motorsport but it is very much catered towards a live audience."
While live audiences could be thin on the ground again this year, the DMEC is determined to put on a show for its fans who follow the slide-and-catch antics on YouTube and other forms of social media. "I think that the growth of drifting has aligned itself very much with the growth of social media," says Egan. "Where traditional motorsports would have used traditional media – radio, television, newspapers – drifting has very much younger, more PlayStation-generation fans. They're on YouTube, and social media streams like Facebook, Instagram and Tiktok. It has become a huge sensation to the younger audience which maybe isn't the traditional audience of traditional motorsport. Drifting has actually grown exponentially to the point where online events are now getting millions of views."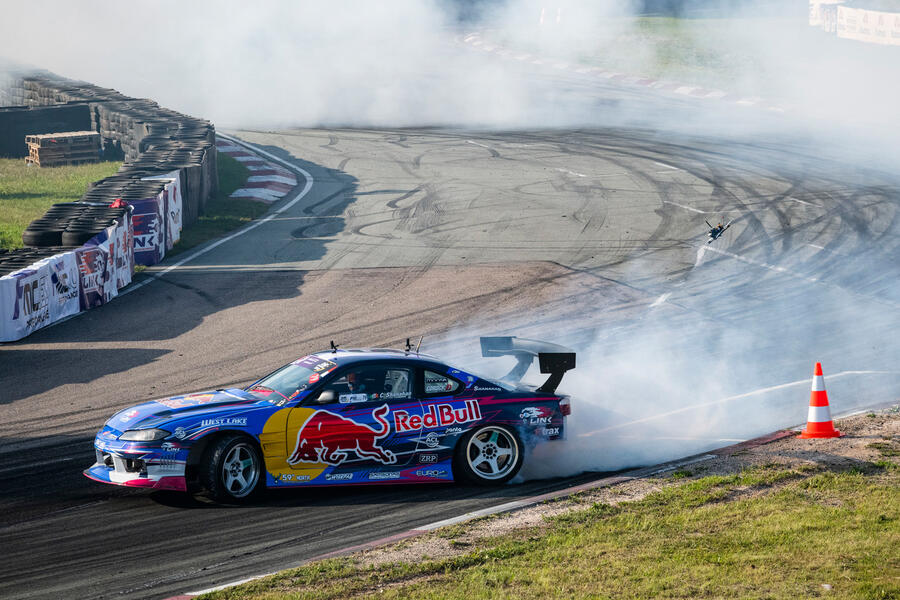 Drifting's growing popularity is due, says Egan, to the sheer excitement of the machinery. For example, the rules are less stringent than in F1, so the design and mechanical package of the car is more open to interpretation and essentially down to the individual. Plus, a full season might only cost €500,000, making it relatively more accessible to up-and-coming superstars than more traditional racing. Even so, the sport has clearly come a long way from its midnight club origins in 1980s Japan. Even Motorsport UK now has an official drifting championship, doubtless keen to latch onto a younger audience. 
The DMEC season will start at the end of May, in Greinbach, Austria. This year, the tracks will include the likes of the vertiginous Lillesand Arena in Norway and the Bikernieku Trase Circuit in Riga, Latvia, where competitors hit almost 100mph before starting to slide the cars. Bikernieku is considered so hard that it will have its own special prize, 'The King of Riga', attached to the event. There will also be what might prove a wild, city-centre drifting battle in Tbilisi, Georgia, where the organisers - perhaps fancifully - want to build a 'Monaco of drifting'. 
While the series has a distinct Eastern European and Nordic flavour - following the fanbase, to a certain extent - drifting could be about to catch on in the UK with the appearance of some home-grown talent. Well, close to home-grown. One of the big stars of 2021 is likely to be Ireland's Conor Shanahan, from Cork.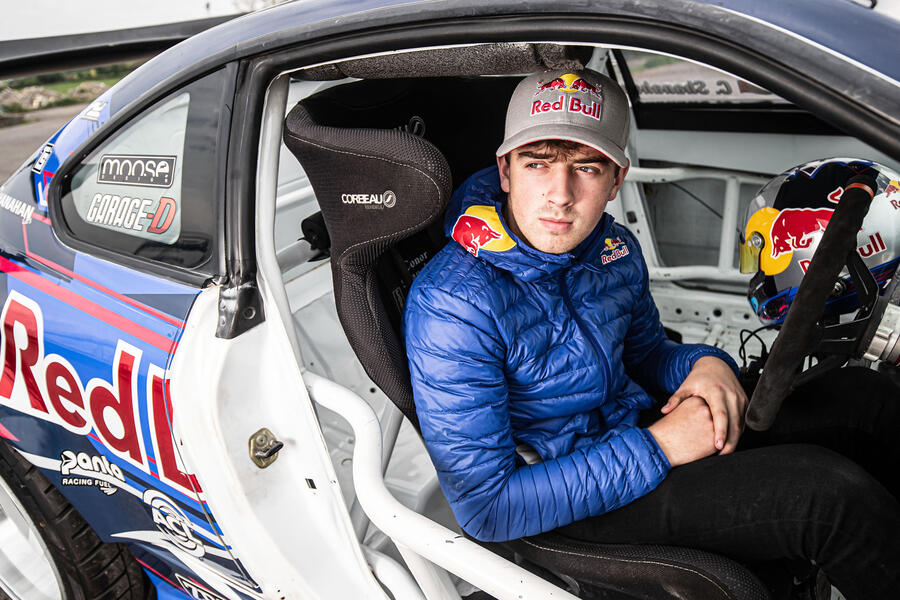 Shanahan will arrive with not only a Nissan J15 Silvia running an 800bhp Toyota 2JZ straight six and doubtless accompanied by a cloud of tyre smoke, but also the backing of Red Bull, which has taken the 18-year-old drifter under its corporate sporting wing. He's already relatively famous thanks to an appearance on Amazon Prime motoring show The Grand Tour, in which - aged just 13 at the time - he comprehensively beat host Richard Hammond in a drift-off. 
In spite of both the TV stuff making him a target to beat for the rest of the field and the added pressure of having a big-name sponsor, Shanahan is upbeat about his prospects. "I'm really excited for the new season," he says. "It's been a super-long 12 months and it's good to finally get behind the wheel again. This year will be my first full series with the support of Red Bull and I'm planning on sending it all season long."
Of course, he's seen it before. Drifting, and motorsport in general, is in Shanahan's blood. Conor's father is a rally title winner. His brother, Jack, is a fellow drifter, and his mother is the only Irish woman driver to win a national Autoglass championship.
"I've always had an interest in motorsport," says Shanahan. "I've been driving cars since I was five or six years of age so it's always been in my blood. My mum has won national championships, my dad has won multiple rallies and of course my brother is a massively successful driver. He's won three British championships, he's a two-time world champion. He has definitely taught me a lot. I think it's fair to say that I learned from his mistakes, rather than my own."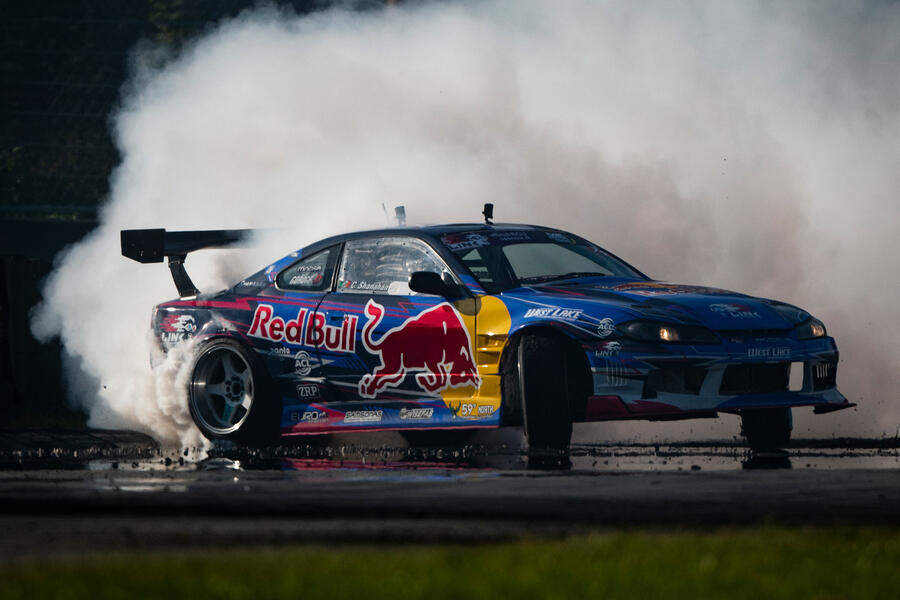 Shanahan could instead have got into football, and made it to county level, but his dad's influence pushed him towards cars. He says: "My dad never had any interest in football, he always just wanted me to drive. That's the way he always was, which is understandable. That's the way he was brought up. He has been driving cars as well from a very young age and he's very competitive: if you're not winning, you're not good enough."
Aside from wanting to do well for himself, Shanahan is also hopeful that his Hammond-thrashing fame might help push drifting a little further up the motorsport agenda. "It can be a mainstream-media sport, I think, but for some reason it just hasn't broken out," he says. "There's a massive opportunity yet to be made of drifting."
Neil Briscoe
READ MORE
How to drift: The tricks of going sideways
Porsche Taycan sets electric drift record
Matt Prior: BMW's M Drift Analyser is the nichest of niche features
https://www.autocar.co.uk/car-news/motor...ip-returns