09-20-2023, 01:28 PM
'It's cheaper to import than build in EU' – VW boss slams rising bills
High energy costs across the continent are massively impacting production of cars, especially EVs
Europe is being squeezed as an automotive manufacturing hub by both North America and China
Car makers operating in Europe's traditional automotive manufacturing hubs, including Germany and the UK, are sounding the alarm over the cost of developing and building both cars and automotive technology locally as they brace themselves for competition from cheaper, more profitable Chinese electric cars.
"We want to invest in technology, batteries, chips but Europe is too slow in this game," Thomas Schaefer, head of the Volkswagen brand, told Autocar at the recent Munich mobility show.
Schaefer singled out battery plants as an example where the local costs are hampering plans to onshore what will be a key investment as EVs ramp up. The VW Group said back in 2021 it would build six battery plants in Europe but has so far announced only three.
"For a battery plant, electricity price is key. China is six cents per kilowatt hour [kWh], or five cents, or less. Canada is seven cents," said Schaefer. "Germany is up to three times as high. It's cheaper to build in Canada and re-import into Germany, even with all the logistics and import duty".
Europe is being squeezed as an automotive manufacturing hub by both North America and China because of a mix of local subsidies, lower energy prices, cheaper labour costs and supply chain efficiency.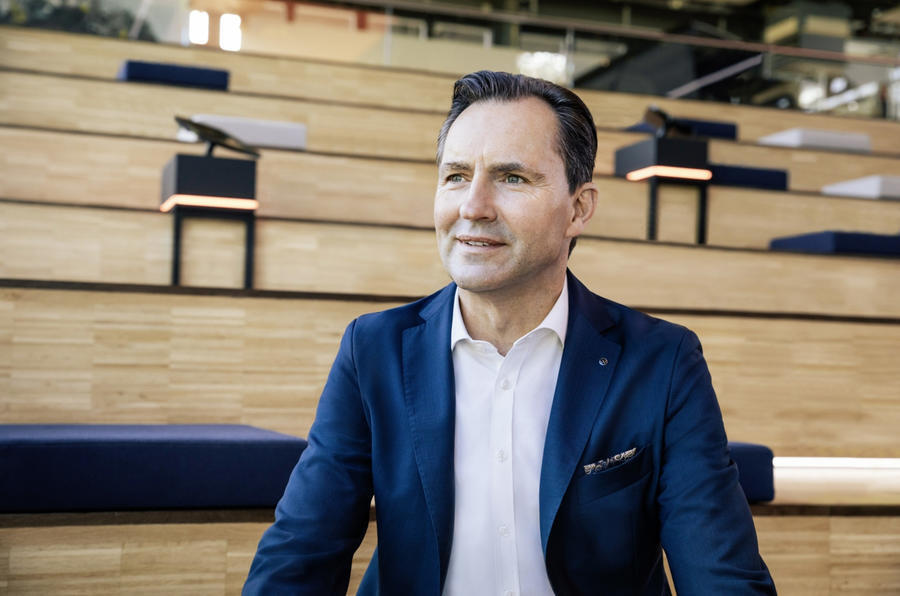 The threat from China is more fundamental because local players are increasingly using their manufacturing efficiency to export vehicles that threaten to undercut European-built models. 
At the Munich show, competitors such as BYD, MG, Leapmotor, Seres and HiPhi lined up to give tangible proof to the old guard of what they were up against.
Currently, global legacy car makers have a 95% market share in Europe, leaving Tesla and the Chinese players 5%. By 2030, the Chinese will be up to 20% in Europe, with Tesla at 10%, banking firm UBS predicted in a recent report looking into the cost effectiveness of Chinese-built cars. 
Someone like BYD might not have the brand recognition in Europe despite its market leadership in China. But crucially it already builds a profitable car.
A UBS teardown of the BYD Seal saloon, one of BYD's star cars at Munich, discovered that even the base-model Seal carried a 5% profit margin compared with a 1% loss for the entry German-made Volkswagen ID 3. That was despite the Seal – a bigger car - selling for a whopping 50% less in its home market of China compared with the ID 3 in Germany.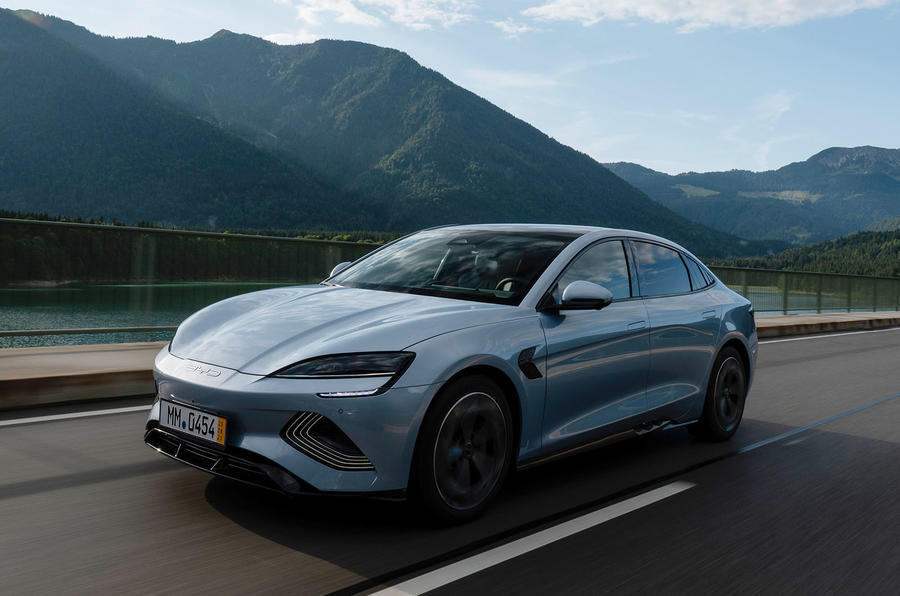 In response, the European Union last week confirmed it is investigating whether low-priced Chinese electric vehicles are distorting the car market, with their government-subsidised prices threatening the prosperity of European car makers, it is claimed.
This key topic on how to tackle the cost disparity was prevalent at Munich. "We know the Chinese cost base is much, much lower than the European one for all kinds of reasons, including the state-managed environment, and that can be a problem for the European industry eventually if we don't find the right answers," Florian Huettl, CEO of Vauxhall/Opel, told journalists at Munich.
One answer European manufacturers have arrived at in the short term is to join the Chinese by manufacturing in China, not just for the local market but also for export to take advantage of that lower cost base.
Next year, for example, Mini's plant in Oxford will lose production of the electric Cooper – as the fifth-gen small car is to be called – to China while it invests in the plant to make it more cost efficient for a 2026 reintroduction of the Mini Cooper and Mini Aceman small electric SUV.
"To get this business case right for Oxford was a very difficult challenge based on the existing structures," Milan Nedeljković, head of production at Mini parent BMW said at the announcement of the 2026 investment last Monday. Crucial to that challenge was a reported £75 million boost from the government to the overall £600m overhaul bill.
The list of cars from global auto makers – mainly electric or hybrid SUVs – built in China being sold or due to be sold Europe is growing and includes the BMW iX3, Dacia Spring, Citroën C5 X, Tesla Model Y (right-hand-drive models), Honda e:Ny1, Honda CR-V, Honda ZR-V, Cupra Tavascan, Mini Cooper EV, Mini Aceman and DS 9.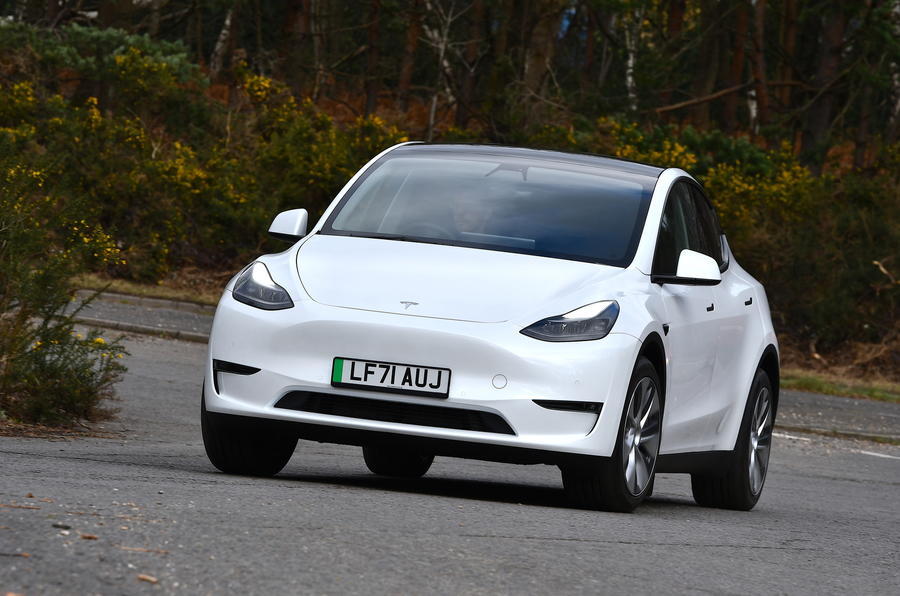 Some companies are also exporting the development of the cars, again due to costs. "Germany has become really expensive in last three to four years [to develop cars], and we have to stay competitive," Kai Grünitz, head of development for the VW Group, told journalists at Munich.
The outcome of moving R&D to markets like China is a reduction of development workforce at its base in Wolfsburg, Germany, he warned. "We have to go to the markets to develop the cars for those markets," he added.
Despite all the recent rhetoric against Chinese cars, calling for out-and-out protectionism to the point that Europe is shut off from the country's products and battery supply chain is not feasible.
"At the moment, China is leading on this technology so we wouldn't be able to get where we want to get to on net zero by banning Chinese product," UK business and trade secretary Kemi Badenoch said last Monday at the Mini Oxford plant. "It does present an economic challenge but we are working on that."
Europe needs more of the state support that got China to the position it is today, according to European auto industry lobby group ACEA. "Unlike in Europe, China has adopted a holistic approach to industrial policy, looking at the entire value chain for what it considers strategic industries," said director general Sigrid de Vries in August. "The EU needs a robust industrial strategy that ups the ante in being a base for its critical industries."
The message is the same in the UK. More help please to reduce manufacturing costs, lessen the burden of moving from combustion engines and develop new technologies that'll return us to the cutting edge. Until then, many global players will have to use Chinese efficiencies on EV manufacturing to reduce the cost of their electric cars.
https://www.autocar.co.uk/car-news/busin...sing-bills