11-01-2023, 02:41 PM
Jaguar Land Rover to electrify Nitra plant as part of EV push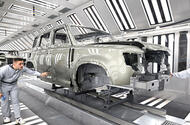 The Nitra plant currently produces the Defender and Discovery
Slovakian site opened in 2018 and has made more than 365,000 Defender and Discovery models
JLR's Nitra plant in Slovakia will be converted to allow production of electric vehicles by the end of the decade, securing its future as the brand pushes to launch nine EVs by 2030.
The state-of-the-art plant is one of the brand's newest, having only opened at the end of 2018 at a cost of £1.13 billion. Since its launch, it has produced more than 365,000 Land Rover Defender (built exclusively at Nitra and JLR's best-seller) and Land Rover Discovery models.
The electric successors to these cars are expected to be the new focus for the Slovakia plant, with Nitra adapted to take the full-sized MLA architecture that these models will both sit on (replacing the current D7X platform). The brand said it will confirm this "at a later date".
The announcement about the Nitra plant is the latest news from JLR (formerly known as Jaguar Land Rover) about its electric future. 
As part of its Reimagine Strategy, the brand will build the eagerly anticipated Jaguar GT and electric versions of the Range Rover and Range Rover Sport at Solihull, with Halewood set to produce the electric EMA-based Range Rover Velar, Range Rover Evoque, Discovery Sport and baby Defender. This leaves a space for Nitra to take the full-sized Defender EV and the next-generation Discovery.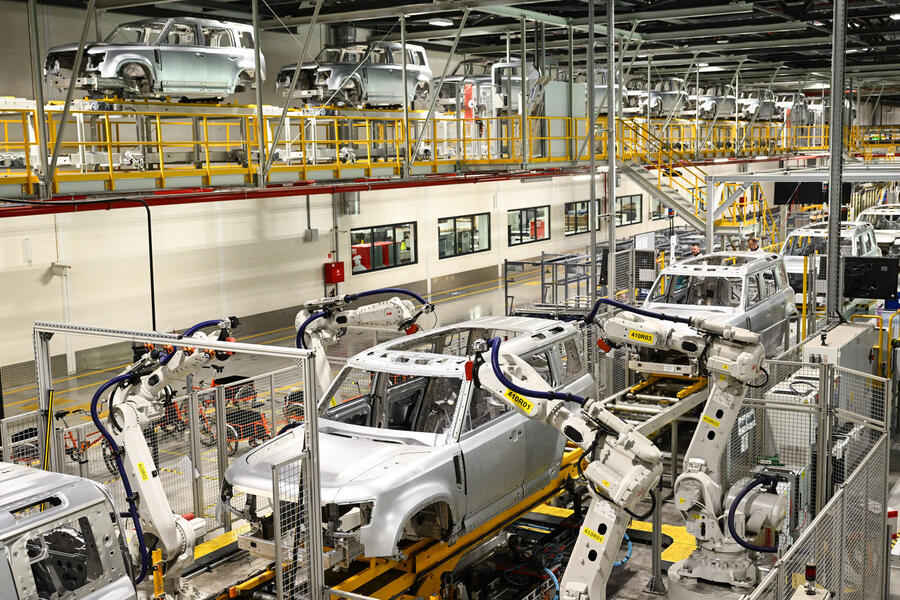 Elsewhere, the engine manufacturing centre in Wolverhampton will build electric drive units and Castle Bromwich will be repurposed to make body panels for EVs. JLR also opened a new £250m development hub in Coventry earlier this week.
JLR would not confirm the exact amount it will spend on transforming Nitra, other than that it will be part of the already confirmed £15bn electrification fund. It added that the electrification of the plant "represents the last piece in the jigsaw" as it prepares for its onslaught of new EV models.
"This is a vote of confidence in the plant's 5000 skilled and dedicated people and demonstrates the key role Nitra plays in our current successful performance," said Barbara Bergmeier, JLR's executive director of industrial operations."
The plant is already one of the brand's most technically advanced, being both highly digitised and automated to make production 30% faster than at other plants.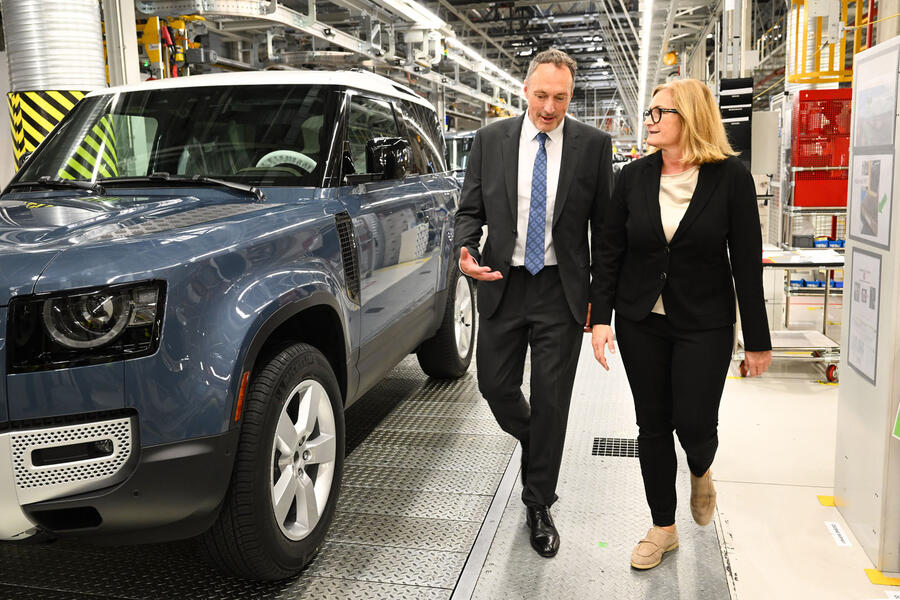 Plant director Guillermo Mancholas said: "Today is a real milestone for our plant, which has gone from strength to strength since the lines started work five years ago.
"The news that we will be delivering electric vehicle production is confirmation of our key role in the Reimagine Strategy." 
He added that the transformation won't be hard: "We took changes, such as adding the Defender 130 and moving from two to three shifts, increasing production from 2000 to 3000 cars a week, in our stride." 
https://www.autocar.co.uk/car-news/busin...rt-ev-push