09-01-2021, 12:03 PM
James Ruppert: what will today's used bargains be worth in 2023?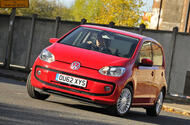 With used car prices going up, plenty of cheap cars will barely depreciate in the next two years
I'm sometimes asked to take a peek into the future, put my neck on the line and make some daft predictions. It doesn't involve lottery numbers or anything remotely science fiction, just used car values. Only an idiot would do that, so when a reader asks nicely, I will have a go for a bit of fun.
Most recently, I've given a steer on just what a mint, low-mile 2015 Range Rover Sport could fetch in a couple of years' time. I reckon it could make around £20,000. I could and probably will be proven wrong, but this is a bit of fun. So let's see if we can predict which cars you can buy now to take advantage of low, rising or crashing prices. Values are all over the place at present but rising for nearly new offerings, while other factors are making a big difference.
Click here to buy your next used car from Autocar
Where should we start? Yes, with tiddlers. These are an endangered species, as manufacturers are struggling to make a profit on them. The Volkswagen Up is the perfect example. A 2013 1.0 example with a relatively substantial 70,000 miles is yours for £3500. It has a full service history, two owners and that's a reasonable dealer price. In a couple of years' time, I see it at a solid £2000 or so. The VW badge helps hugely with desirability and saleability.
There are some models that will barely depreciate. In picking some of the prime bangers that have always done this, you will almost have a money-back guarantee.
The Honda Civic is one of life's sure things. A two-owner 2004 1.4i SE with 70,000 miles is a simple little shopper car being sold privately for
£800, and you should be able to get a price cut. It's never going to be worth less than £500, and if you dial inflation into the mix, this is a consistent grand banger. Mainly because it's a Honda and it won't break down 20 years from now.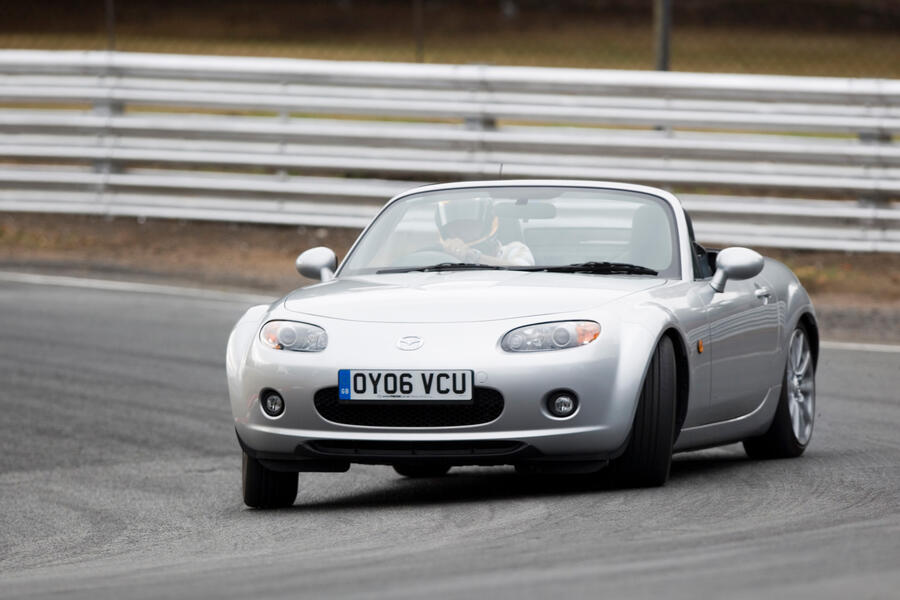 This isn't all about cheap dead certs that are easy to predict, though. There are plenty of sporty cars to be had, and there are so many Mazda MX-5s to choose from. I found a latest-shape 2018 2.0 SE with 12,000 miles for £17,999. In a couple of years' time, I reckon it will be worth £12,995.
If you're not fussy or flush with cash, a 2006 2.0 Sport can be bought for just under £4000, which will be the same again or £3000 in 2023.
I would also like to direct you towards ULEZ-unfriendly diesels on the basis that they will get cheaper, due to falling demand, and we don't all have to drive in major cities. There just isn't enough space to explore oily bargains, so I will have to save that speculation for a future column.
Please don't show me this edition in two years' time.
What we almost bought this week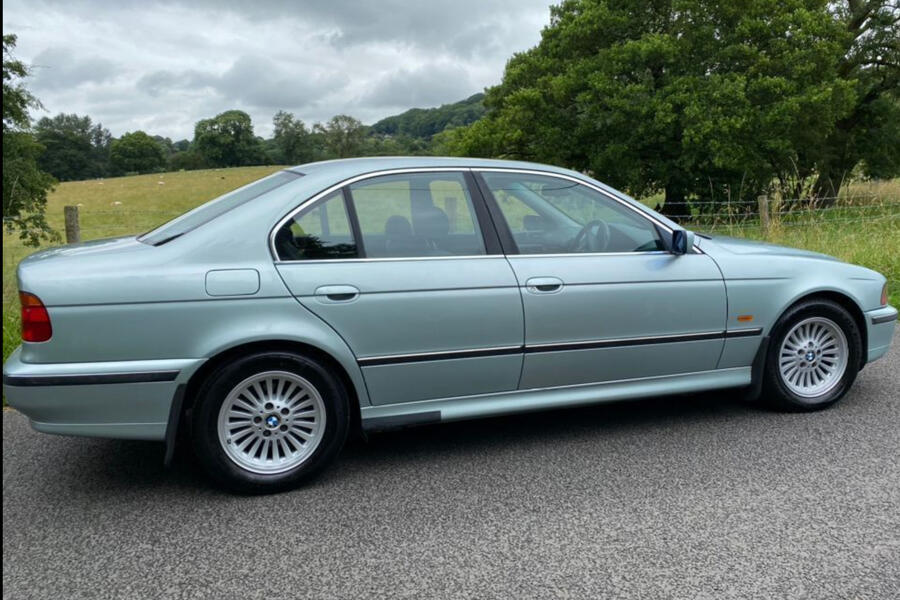 BMW 523i: Fives never die; they just grow old gracefully. Here's one: a 1999 saloon with 150,000 miles for £1299. Pale-green velour seats and walnut trim date it, but it has had only two owners, been serviced every year and been garaged for most of its life. Its 2.5-litre straight six, with single Vanos variable valve timing, produces a relaxed 168bhp.
Tales from Ruppert's garage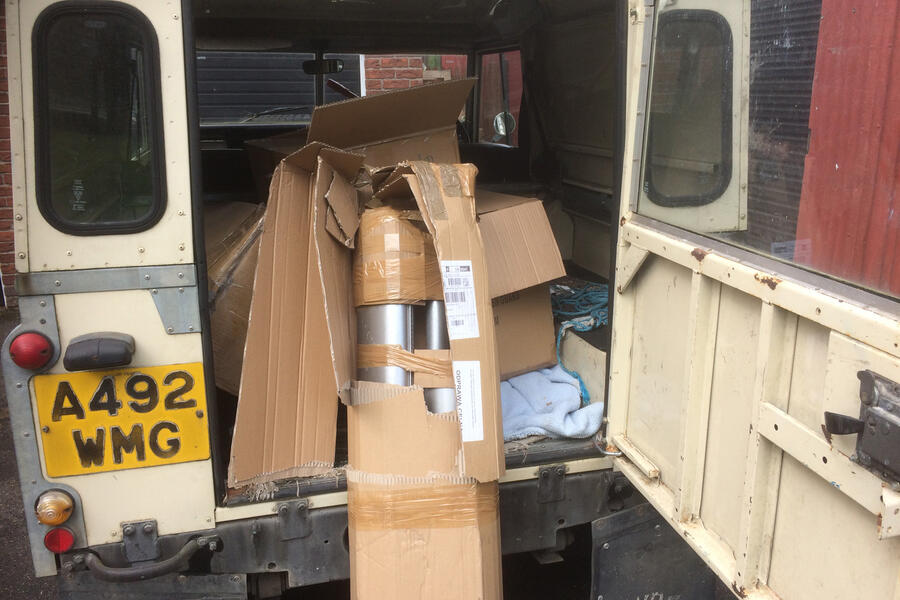 BMW 320, mileage: 85,401: At the time of typing, I should have had all the exhaust boxes for the Baby Shark but the online tracking app says it is still on its way to me from Poland. Now it seems to be 'out for delivery'. Hold on, is that the doorbell? Yep, I've got a great big parcel that seems to have some welded metal tubes in it and cost me £79.99 all in. It's late on a Friday, but I still have the time to load up the Lorry and deliver it to my local garage so they can attach it to the Baby Shark. Let's hope it fits. I will find out soon enough…
A to Z of Bangerpedia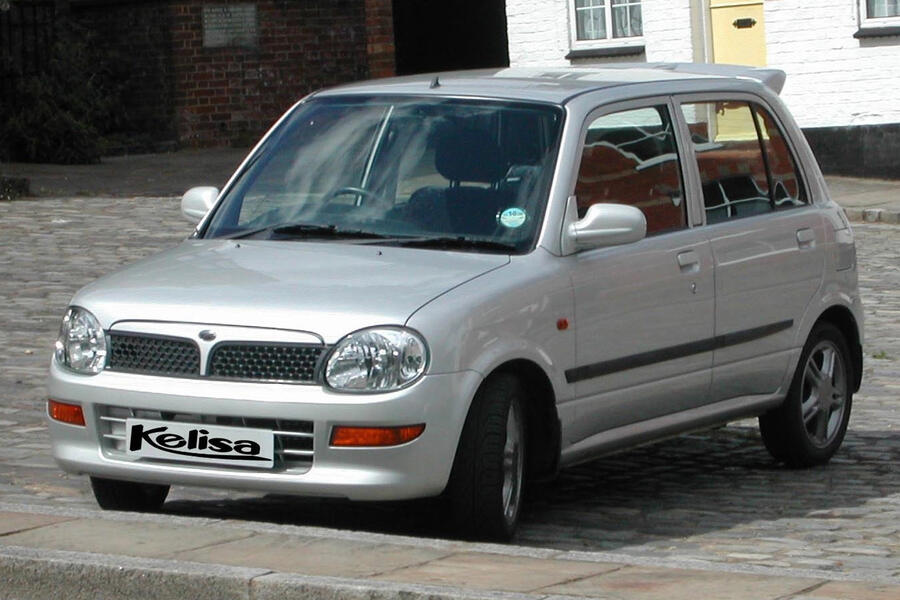 K is for Perodua Kelisa: This Malaysian marvel was available from 2002 to 2008, and its only claim to any real fame was being the cheapest new motor on sale in the UK. That's not really a recommendation. It doesn't have ABS, but that's okay. As a brain-dead runabout with a buzzy three-cylinder engine and almost zero spare parts availability, it's perfect. Mind you, a one-owner 2006 GXi 1.0 with 50,000 miles is yours for a solid £1890.
Reader's questions
For the past six weeks, every DVSA driving test centre has had slots available each week, but not Basildon. Why? Paul Newman, via email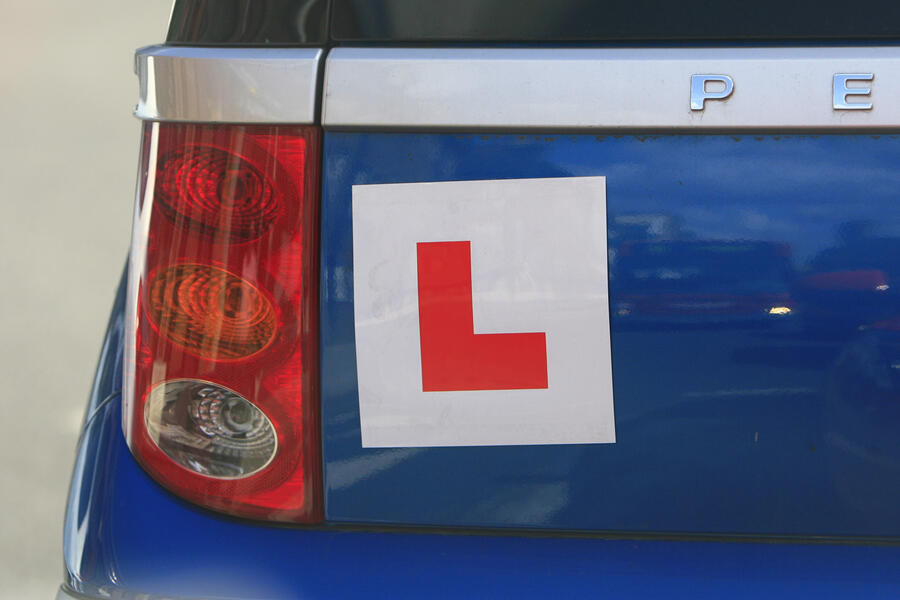 A DVSA spokesman said Basildon is regularly adding more tests but that all centres are struggling with higher demand. To reduce delays, it's recruiting extra examiners and offering weekend testing. DVSA CEO Loveday Ryder added: "We're doing all we can to provide as many tests as possible. Learners will be keen to take their test, but with more than half of candidates failing and demand extremely high, they should do so only when they're sure they can pass. This will help avoid a lengthy wait for a retest and help by not adding to the backlog." JE
We have an 88,000- mile 2005 BMW M5 V10 with a possible gearbox issue. How much should we get rid of it for? Chris Taylor, via email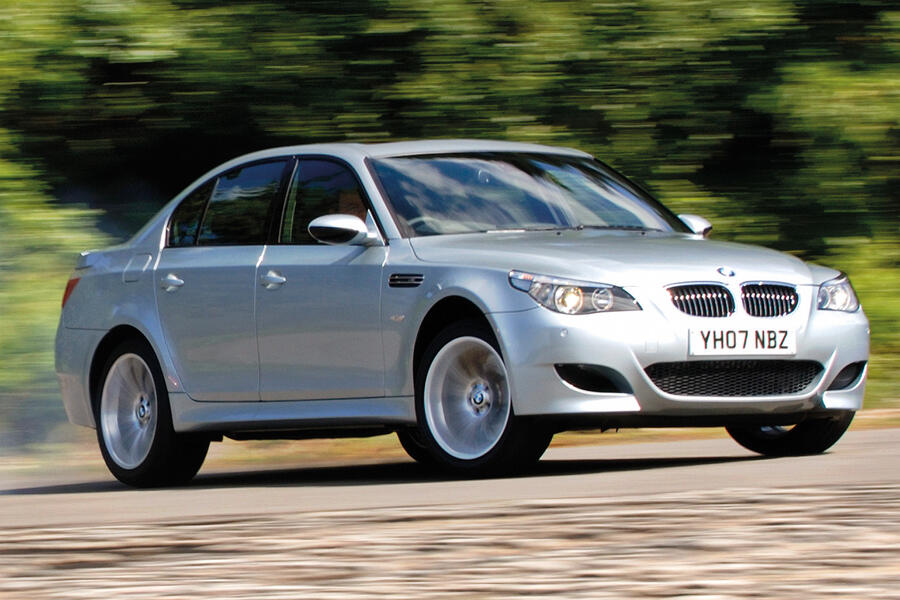 You didn't specify which gearbox your M5 has, so we will assume it's the troublesome SMG3 automatic. The experts at Redish Motorsport told us that, depending on the nature of the issue, a fix could cost from £800 to £4000. In all other respects, you have a desirable car, so have the problem diagnosed and fixed (if you can afford it) before advertising it at around £12,000. Otherwise, £6000 is about its worth. JE
READ MORE
Analysis: why used car prices are set to rise further
New car prices have doubled in a decade - so buy used
Used car transactions rocket amid lockdown easing, chip shortage
https://www.autocar.co.uk/car-news/used-...worth-2023