09-30-2021, 08:43 AM
Jenson Button on the excitement around Radford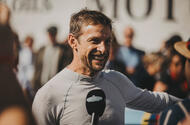 The 2009 Formula One world champion is a busy man, but he's most passionate about reviving the luxury coach-built brand
Jenson Button used to be compared to Alain Prost during his Formula 1 career because of his silky-smooth driving style. Now the 2009 world champion is proud to have something in common with Prost's old nemesis, thanks to his role in reviving the Radford luxury coach-building company near his home in California.
"For me the exciting thing is developing a car from scratch," says the 41-year-old when Autocar catches up with him at the Goodwood Revival, where Radford gave its new Lotus 62-2 coupé its UK debut last weekend. "Ayrton Senna did it with the Honda NSX. He was the only F1 driver to have a proper involvement in a road car. Others might have put their name to something or like me worked on the paddle-shift on McLarens" – apparently the gearchange was too smooth, he wanted more of a click – "but to have a real involvement in building a car and working with people who are so passionate is just great."
He's a busy man, is Jenson Button. Since retiring from Formula 1 at the end of 2017 after 18 seasons at motor racing's pinnacle, he's raced in Japan, at Le Mans and scared himself silly on the Baja 1000. Now he runs his own Extreme E team, has a consultancy role at Williams with whom he made his F1 debut at the tender age of 20 back in 2000, and is becoming an increasingly proficient TV broadcaster thanks to his work on Sky F1's grand prix coverage. But it's Radford that has really got him pumped.
"F1 is three days of work nine times a year," says Button, who also visits the Williams base at Grove whenever he is in the UK. "I do have some other things going on. It's fine, but I wouldn't want to be doing any more F1 races because I don't want to be away from my kids too much. But the great thing about Radford is it's down the road from where I live, 45 minutes on a good day, two hours at the wrong time… This is the one thing that I'm doing that I can really sink my teeth into, feel like I'm really part of the project and make a massive difference to where it goes."
Button became a Radford co-founder through his friend, TV presenter Ant Anstead. The pair are partners along with car designer Mark Stubbs and the business/legal brains of the business, Roger Behle. As you'd expect, Jenson has a key role to play as test driver, but his involvement stretches far beyond his input behind the wheel. "He's had a huge influence," says Anstead. "One evening we had a WhatsApp group between us. We'd designed the back of the car, he sent a picture and said no, lower it. So the next day we did, based on an armchair conversation."
"The good thing about [designer] Mark is he's very open to our opinions," says Button. "Whether he agrees or not is a different thing…" Jenson's input includes the camera wing mirrors and the ducktail rear wings which he insists are more than just for show. "It was more of a 'Breadvan' design initially and without the wings it was a little bit too square at the back, a bit too Lotus Europa in style," he says. "The ducktails definitely give the car downforce, as does the diffuser. You have to have that with a car like this."
The Lotus 62-2 is produced in collaboration with the Norfolk marque, using design data from the Lotus Exige. But as Button describes it, this is a "100%" clean-sheet modern design that pays homage to the original Lotus 62 from the 1960s. "To see Mark's initial drawings, it encapsulated the original car, the Lotus Type 62," says Button. "But I don't know how designers do it, to take something that kind of looks like the old car, then make it work in this day and age. The car is timeless. It would have worked 20 years ago and it will still work in 20 years' time in terms of its looks. But it definitely doesn't look like it's from the 1960s."
The two-seat coupé is powered by a Toyota-derived 3.5-litre supercharged V6 – just like Lotus's new Emira – driven through a choice of six-speed manual gearbox or seven-speed dual-clutch unit. There are three specs to choose from: Classic in traditional British Racing Green with 430bhp; Gold Leaf, painted in the defunct tobacco brand's red, white and gold livery in which Team Lotus ushered in F1's commercial age in 1968, with 500bhp on tap; and John Player Special, presented in black with gold trim but at Goodwood without the fag-packet logos after Players stamped its foot – the spoil-sports. This top-of-the-range version boasts 600bhp. Just 62 will be built and according to Anstead, most are already sold and deliveries are due to begin next spring.
Performance numbers have yet to be released because Button still has work to do on the test track. "I don't know what it will be capable of because we haven't done a full straight-line test of maximum speed," he says. "But with 600bhp and weighing 1000 kilos it's gonna be pretty toppy. The number should have a two in front of it."
But intriguingly for a man who's dedicated his life to motor sport, it's the road car development that has really captured Button's imagination. "We always say if it drives well on the 405" – not London's notorious north circular, he's talking about the congested Interstate that runs through Los Angeles – "it will drive anywhere because it's the worst freeway in the world and you want to be able to drive it easily in traffic as well.
"Developing a road car is definitely a lot more emotional than working on a race car because you know you are building something for someone else. It's not just for me – although it is as well because I'm going to have one! You're developing something with everyone in mind so you need something that is very driveable. If I set it up like a racing car no one is going to like it, or they are going to end up in a hedge backwards. A race car is very pointy, very on the nose which a road car can't be, so there has to be a real balance. Knowing I'm developing this car for 62 lucky people, it really does mean a lot."
Inevitably, the story of Radford's rebirth in California will be captured in a behind-the-scenes TV show that includes scenes filmed in Button's bedroom (he didn't explain, we didn't ask). As a renowned coachbuilder originally founded by Harold Radford in 1948 that built bespoke Minis for The Beatles, whichever spec clients choose will then be tailored to their specific and at times "extravagant" requirements. No two cars will be the same.
But for all the limited exclusivity, the co-founders insist there is real substance to this relaunch of a dusty name from the past. More cars with other collaborative partners are in the pipeline. "We already have the next OEM lined up and the car is nearly done," says Anstead. "It's not a sports car. It's very exciting and the Brits are going to love it. That will be revealed in the first quarter of next year. The third and fourth are already in play as well, so Radford has come out of the gate with a solid four or five vehicles to come."
But we're living in a fast-changing and increasingly regulated world thanks to the threat of climate change, as Button knows full well from his Extreme E involvement. What about EV powertrains? "Possibly!" says Button with his signature big smile. "For us it's exciting to have our first car with a combustion engine. The sound of this thing is insane, it sounds wonderful. But everyone in the future will go EV, bio-fuels, hydrogen and you have to be a part of it. OEMs obviously want to go in that direction as well. You will see in the future, but it won't only be EV for us."
Life is clearly treating Jenson Button well. After years enjoying the F1 high life, he's now a dedicated family man, loves his new home in California and, having sampled all sorts of challenges post-retirement, appears in Radford to have found a genuine focus for his considerable energy. His excitement is infectious. The question now is, how will the finished car drive and how will it be received? He's dying to know more than anyone.
https://www.autocar.co.uk/car-news/motor...nd-radford