01-07-2023, 05:16 PM
Kia UK boss on reaching 100k sales and new targets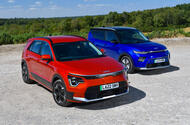 Kia's new Niro crossover (left) has performed well since its arrival in mid-2022
Kia crossed the landmark 100,000 sales threshold in 2022 and boss Paul Philpott already has a new target
Kia sold more than 100,000 cars in the UK for the first time in 2022, more than tripling its volumes in the market from just 15 years ago and setting it on a path to further growth. 
In total, 100,191 Kia cars left showrooms, placing it sixth among all manufacturers, with a 6.2% market share. Its sales fell just 2000 units behind Toyota, in fifth place. 
The manufacturer cited the Sportage, Niro and Xceed crossovers as the source of its success. The Sportage and Niro combined for 44,000 sales by the end of the third quarter of the year.
The Xceed, meanwhile, provided the brand with a late boost as the facelifted model arrived in showrooms as the year came to a close.
Of the cars Kia sold in the UK during 2022, 43% (42,987) had either a hybrid, plug-in hybrid or full-electric powertrain.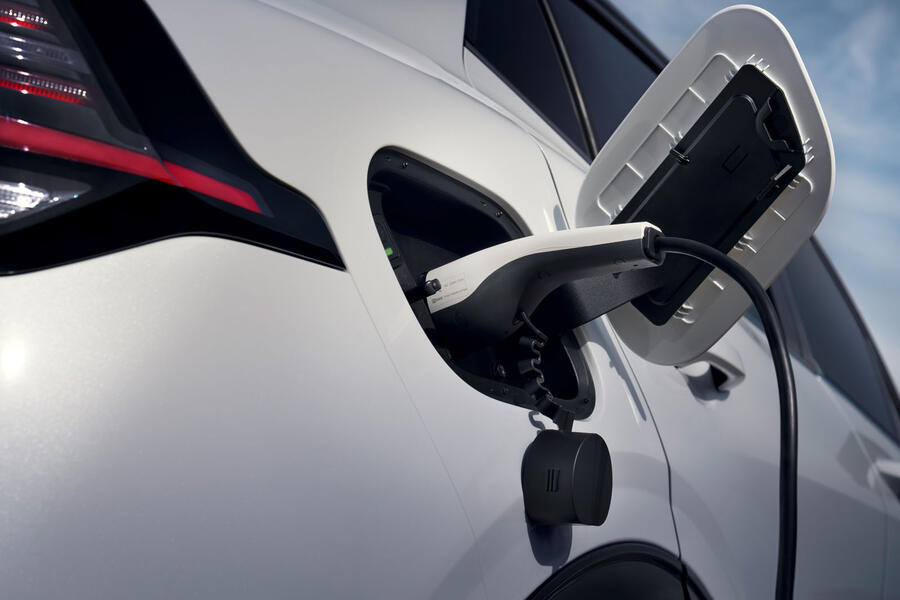 Kia UK president and CEO Paul Philpott told Autocar Business how the company reached the milestone, including the challenges it had to overcome, and what's next for the brand.
What was the plan?
"I started in 2007 when the brand was less than 30,000 sales per year. One hundred thousand was not a realistic target then. Once scrappage came along and took us past 50,000 in 2010/11, at that point we then had the momentum and the new cars, as well as the seven-year warranty across the board. Then 100,000 became the obvious next target. We never put a time on it, thankfully not as well due to Covid. I've said throughout that there are three main elements to actively sustainable growth and profits. One is to make the brand and the products desirable. Second is to have the best possible dealers, who are also profitable. And three is that once customers have bought into the brand, to make sure they stay with it. Though there have been different iterations of these, they have always stayed consistent."
When did you think you'd get there? Has there ever been pressure to hit that number?
"We got close in 2019, when we ended with 97,000. But as the brand has grown progressively in most major markets in Europe, we have never had massive stock pressures. There has either been a stock shortage or an equilibrium between supply and demand. I've always said that we should grow each year. Since 2011, we have, apart from Covid. In this industry you can create sales and registrations but you won't be sustainable without growing demand. If you do that, then residuals will drop and you typically fall back the next year, as many manufacturers do after a growth spurt."
How have your bosses in Korea reacted?
"I've not seen the headlines in the Korea Times yet… But we're the first market in Europe to go beyond 100,000, and the first outside of what was the big four of Korea, China, the US and Russia. So we're only the fifth market globally to do so."
After getting so close in 2019 before Covid hit, did you think that was your chance missed?
"Covid was unique and we didn't know when it would end. But demand came back really quickly, and much quicker than I thought. We dropped back to 70,000 and I thought it would take five years to get back to 100,000, but electrified models have been in such strong demand and we're well positioned to capitalise on this trend. You set long-term and ambitious objectives not knowing when you'll hit them, but if you're not ambitious, you won't grow even if your ambitions are such that it takes a long time to get there."
What was the moment you knew you'd get to 100,000?
"When the third-generation Sportage launched in 2016, this car got to 40,000 in its peak year of 2017, and then 100,000 seemed a real strong possibility, not just a target to get to."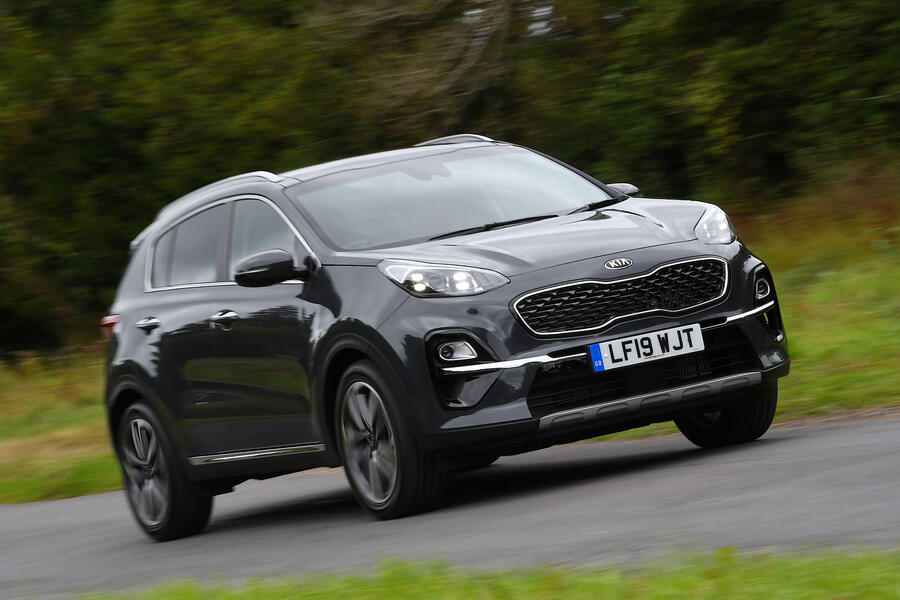 How have you managed to grow so much in 2022 with such constrained supply elsewhere in the industry?
"We grew 10% in 2022 but also created demand, and go into 2023 with our biggest ever order bank. With more supply, we could have gone beyond 100,000. Globally, we achieved 4.6% growth so our growth is not too far ahead of that, and production was able to increase at a rate to match. We're sitting on lower stock levels than ever before. Waiting lists are holding steady, and not getting longer. You can get an EV6 by the end of this year, most models in early Q3 and some in Q2 if we secure extra supply."
What's the next target?
"Next is 120,000. I said that would be possible in an annual market of two-point-something million, not the one-point-something we have now. That is a target we can get to without drastically changing our fleet/retail mix."
The days of Kia being seen as a budget brand are over, and it's now firmly in the established mid-market. How do buyers see you now?
"Like that, but I also think that electrification has been a great leveller of brands. We are seen as a leader in electrification with the EV6, Niro, Soul, plug-ins and hybrids. Cars have really changed, and electrification has accelerated the perception change of the Kia brand. It has enabled us to be looked at with any brand, from the likes of Tesla and BMW, and also brands that now even offer cheaper products than us."
https://www.autocar.co.uk/car-news/busin...ew-targets