07-26-2022, 01:25 PM
Kia Xceed Plug-in Hybrid 2022 review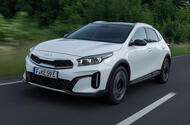 Kia's high-riding compact family hatchback gets a mid-life refresh to boost its already big sales
The Kia Xceed has proved to be an, ahem, exceedingly successful addition to the line-up for its maker.
Since making its debut in 2019, the SUV-flavoured hatchback has notched up 120,000 sales across Europe as a whole, and in the UK, it makes up 10% of the Korean brand's overall volume. Perhaps more pertinently, it represents half of all Ceed sales, which, following the recent demise of the Renault Mégane and imminent death of the Ford Focus, feels like another nail in the coffin of the traditional compact family hatch.
Either way, given the model has been a big hit and it's less than three years since it made its debut, Kia has played fairly safe with the Xceed's mid-life nip and tuck. Essentially, this is a cosmetic makeover overall, aimed mainly at enhancing the Kia's already clearly considerable showroom appeal. There is the option of a feisty 201bhp turbocharged 1.6-litre four-cylinder petrol, but it's unlikely we'll see this unit in the UK. For now, we have a 158bhp 1.5-litre petrol (the most popular with retail buyers over here) and a 139bhp 1.6-litre PHEV (the fleet favourite).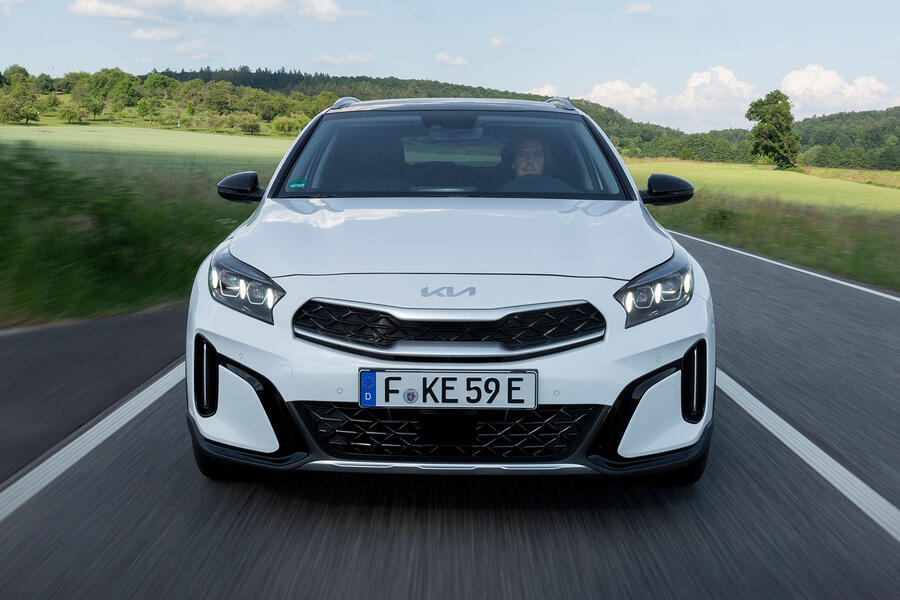 So what is new? Well, there's a fancy new GT-Line trim to match other Kia Ceed variants, plus there are new LED headlights, plus a tweaked front grille and reprofiled bumper that now includes fashionable air curtains to smooth the aerodynamic flow across the front wheels. At the rear, there's a fresh diffuser that includes a gloss black finish and 'exhaust look' mouldings. Hmmmm. 
Inside, it's much as before, with the same slick touchscreen infotainment and TFT, plus a look and feel that's closer to premium than you'd expect. Sharing its 2650mm wheelbase with the standard car means it's no roomier for those in the back, but longer overhangs have allowed the boot capacity to be increased by 31 litres to 426 litres, making it a marginally more practical choice than many straight hatchbacks.
Under the skin, there's the same longer-travel suspension, while the Xceed's greater commitment to comfort is highlighted by spring rates that softer by 7% at the front and 4% at rear (although the PHEV is a little stiffer to compensate for its weighty battery), while hydraulic bump stops are used at the front. Again, these changes were all part of the outgoing model's make-up.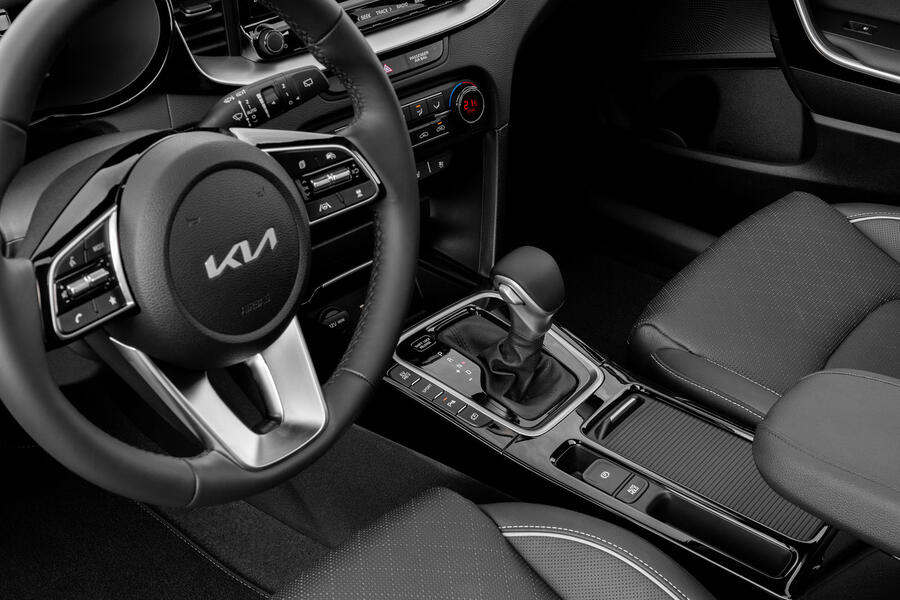 As a result, the Xceed feels little different to drive, and if you're after a relaxing, refined and easy-going traffic-jammer, that's no bad thing. In its EV mode, the PHEV serves up reasonably brisk and near-silent acceleration, while its claimed electric range of 30 miles is enough for most daily chores, even if it doesn't qualify for the lower, 8% benefit-in-kind company car tax. 
The transition between lithium ion and unleaded power is smooth, too, although the 1.6-litre sounds strained when extended and all-out go is sluggish. It's also aided and abetted by a six-speed dual-clutch gearbox that trails the best for speed and smoothness.
On the plus side, that softer suspension set-up delivers a nicely languid ride, with only some patter and fidget at low speed when high-frequency road imperfections upset the sense of calm. Quick steering means the Xceed turns in crisply, and while there's minimal feel to the rim, the set-up is well weighted and accurate. What's more, there's decent grip and overall body control is good, allowing the Kia to carve through corners with surprising precision. 
However, the PHEV's extra battery mass can be detected in a little laziness through faster direction changes, while at the limit, it eventually runs wide with gentle understeer scrub. A quick spin in the lighter petrol model revealed a greater sense of agility and poise, plus an even more cushioned ride. 
Neither version is a particularly engaging car to drive, but there's something refreshing in the firm's recognition that most customers would rather make restful and stress-free progress than revel in razor-sharp turn-in and vertebrae-vibrating body control.
Pricing has yet to be revealed, but the outgoing car is only a few hundred pounds more than an equivalent Ceed. Factor in the greater comfort and bigger boot, and it's not hard to see the updated Xceed taking even more sales from its lower-slung sibling.
More importantly, the emphasis on comfort suits the Xceed's easy-going character, and it's well equipped and practical. The PHEV also makes sense for company car drivers, but if it was our cash, we'd spend it on the 1.5-litre petrol, which is better to drive and costs less to buy.
https://www.autocar.co.uk/car-review/kia...022-review