05-10-2023, 08:46 PM
LEVC to launch new EV line-up in aggressive global expansion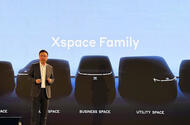 SOA platform will take LEVC from a taxi and van manufacturer to a mainstream brand
Geely-owned firm behind London's black cab unveils shock plans to become a mainstream manufacturer
London Electric Vehicle Company (LEVC), the Geely-owned maker of the black cab, will launch a range of vans and MPVs as it drives forward with a major global expansion.
A new platform, dubbed SOA, will form the basis for a line-up of high-tech F-segment models, positioned above the likes of the Citroën ë-Spacetourer and Volkswagen Multivan.
LEVC has boasted of its flexibility. It allows for vehicles of between 4.86m and 5.95m long, with wheelbases between 3.0m and 3.8m – a top-end figure larger than the standard Mercedes-Benz Sprinter van.
That provides sufficient space for four rows of seats, with the fourth row cleverly packaged to fold away into a compartment under the boot floor, keeping the load space flat.
As with its current TX taxi (which won't be replaced by a model based on the SOA), accessibility is key, so the platform has been designed to have a low frontal step-in height of 386mm. This is 74mm lower than the average European van, according to LEVC, giving significantly easier access for those with less mobility. The boot lip is also 28mm lower, making it less challenging to load heavy items.
Standard air suspension is a key component of this, allowing SOA-based passenger vehicles to squat down by 20mm at the front and 40mm at the rear.
Commercial variants aren't expected to be as accessible, however, because they will trade multi-link rear suspension for leaf springs.
LEVC has engineered the SOA platform to be as rigid as possible, with torsional stiffness of 41,000Nm/deg – double that of the typical European MPV, the firm claims.
This yields "10% better" ride and refinement than in German luxury SUVs, according to chief architecture designer Kent Bovellan, and reduced interior noise at speed.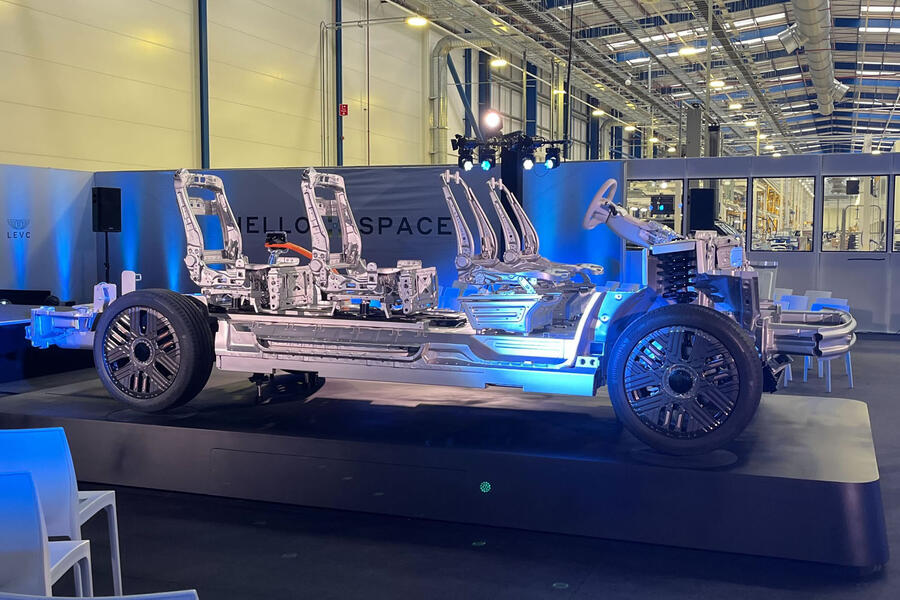 The SOA's batteries and motors are shared with Geely's SEA platform, which underpins the Smart #1 and Zeekr 001 electric cars.
Bovellan said one variant would have more than 536bhp – likely using the dual-motor set-up from the 001 – and a 0-62mph time on a par with sports cars.
He added that the rear motor will be the primary drive unit, with the front engaging only when full acceleration is demanded.
Three battery packs will be offered: a 73kWh lithium-iron phosphate unit giving 226 miles of range on the WLTP test cycle; a 102kWh nickel-cobalt-manganese (NCM) pack giving 307 miles; and a larger 120kWh NCM allowing 359 miles.
Charging from 10-80% will take 30 minutes, and a heat pump will be fitted to every SOA-based vehicle as standard.
The in-car infotainment technology is all-new. Developed in collaboration with Geely affiliate Ecarx, it packs enough computing power for up to eight infotainment screens and 12 interior cameras.
Autonomous capabilities will be a key feature of the platform in the distant future – likely in the latter half of the 2020s. However, the initial run of SOA-based vehicles, expected to arrive around the middle of the decade, will be limited to level two driver assistance.
Level two plus capability – similar to Ford's Bluecruise system – will be added in an over-the-air software update, planned to arrive shortly after launch.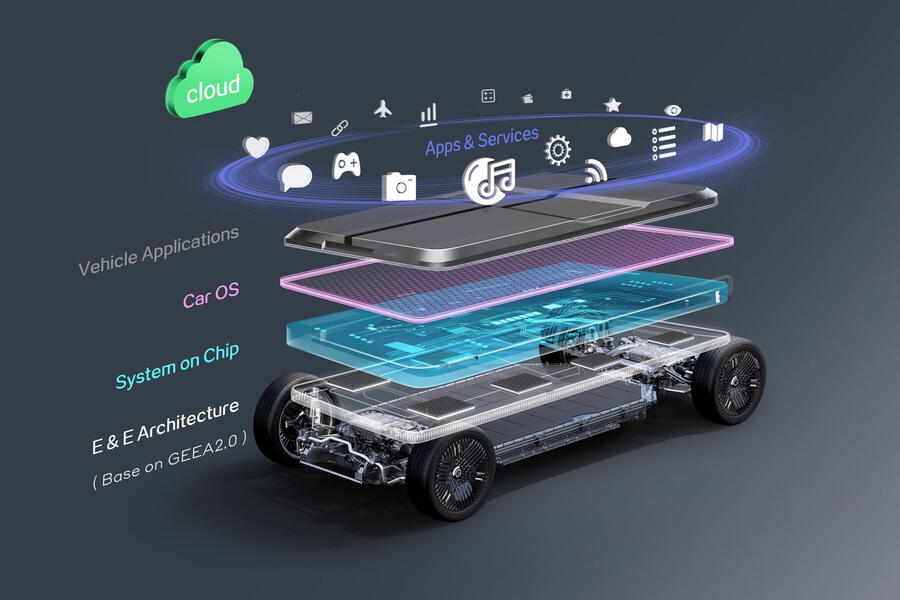 LEVC is yet to confirm what models it will build on SOA, but it has previewed an 'Xspace Family' comprising a taxi, a family MPV, a luxury MPV and two vans.
Despite the firm's roots in the UK, which can be traced back to 1908, it's unlikely that every variant will be built here.
Managing director Chris Allen told journalists: "The [TX] taxi will always be manufactured here. In terms of where we then choose our manufacturing footprints for the different vehicles that come off this [SOA], it sort of goes back to the same question of where the markets are. Where's the efficiency within delivering that product and the demands of that area? So when we go to market, we will determine where the manufacturing footprint is."
https://www.autocar.co.uk/car-news/new-c...-expansion