06-05-2023, 04:25 PM
Lancia Delta Integrale returns as 662bhp EV rallycross weapon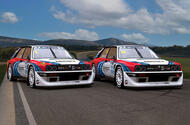 The new Lancia Delta Evo-e RXs were shown in a retro Martini-style livery
Sebastien Loeb to drive fearsome retro creation, shown in Martini-style livery, in World Rallycross Championship
A fearsome electric reworking of the legendary Lancia Delta Integrale has been revealed by a motorsport engineering specialist for competition in the World Rallycross Championship (WRX)
Both Lancia Delta Evo-e RXs that will be driven were recently shown sporting a Martini-style livery, reminiscent of the original Delta Integrales competing in the World Rally Championship between 1987 and 1992.
The car is powered by two 331bhp motors on each axle, providing a total output of 662bhp for a 0-62mph time of 1.8sec - claimed to be 0.7sec faster than an Formula 1 car. 
It was designed and manufactured by GCK Performance, a French motorsport engineering firm.
The two cars made their track debut last November at the Nürburgring. Both will appear on 21 May at the Charade Super Show in France and will then be used by Special One Racing, GCK's competition outfit, for at least the next three seasons of the now electric-only WRX.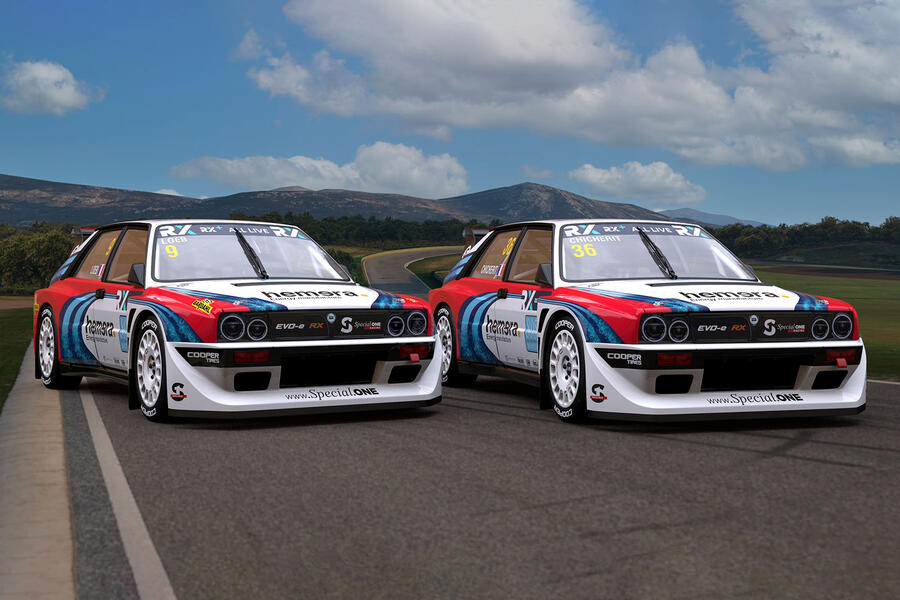 They will be driven by Guerlain Chicherit and nine-time World Rally Championship winner Sébastien Loeb.
Loeb's last appearance in the WRX was in 2018, when he drove a Peugeot 208 RX for Hansen Motorsport, taking victory in Belgium.
Chicherit founded Special One Racing and has 40 starts in the premier category after making his debut in the French Rally Cup. 
Loeb said: "I'm from a generation that was brought up seeing wins by Lancia Deltas in rally racing, so I naturally have a weakness for this car. Then I tried it in December 2022, and I was immediately won over by its dynamic qualities."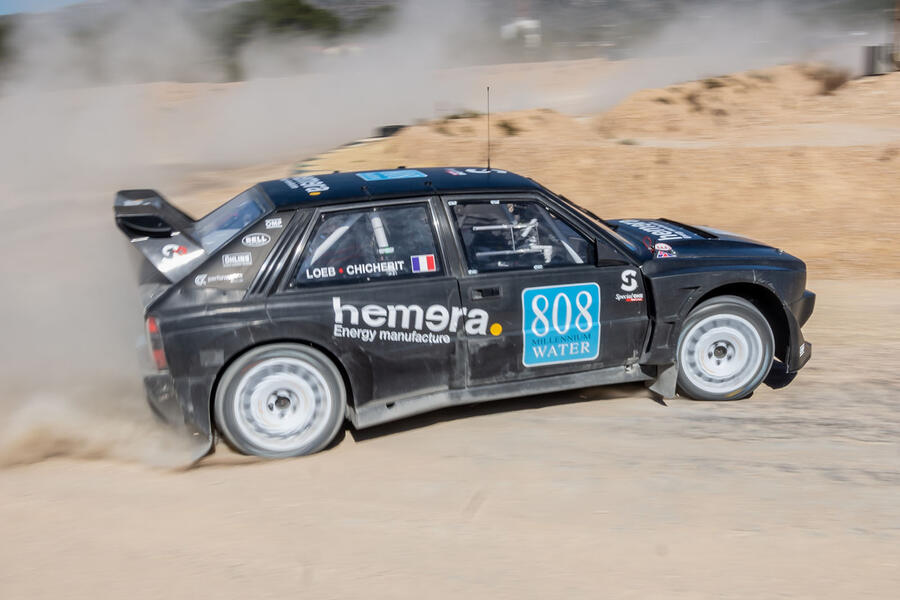 Chicherit added: "It's a dream of mine to be able to align two cars of my own brand with the World RX, one of which is entrusted to a sports legend. From this season, we'll have the opportunity to make history, becoming the first to have a retrofitted car win a World Championship race."
The 2023 WRX season will start in Montalegre in Portugal, this first of nine rounds taking place on 3-4 June. The series will then return to the UK for the first time since 2019 for round five, at Lydden Hill on 22-23 July.
https://www.autocar.co.uk/car-news/new-c...oss-weapon