05-06-2022, 08:40 AM
Land Rover Defender 90 2022 long-term review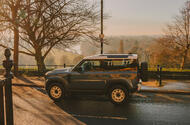 We finally reach the front of the queue for the most in-demand car on sale right now
Why we're running it: Can the Land Rover Defender's breadth of appeal really cover everything from disaster zone to congestion charge zone?
#Month 3">Month 3 - #Month 2">Month 2 - #Month 1">Month 1 - #Specs">Specs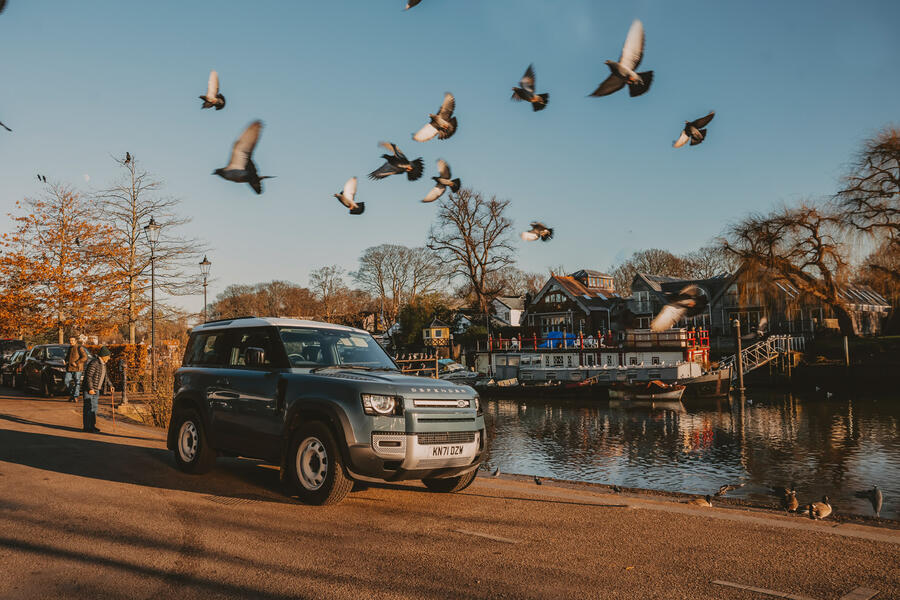 Life with a Defender 90: Month 3
Off-roading in Wales and 1000 miles across France - 20 April 2022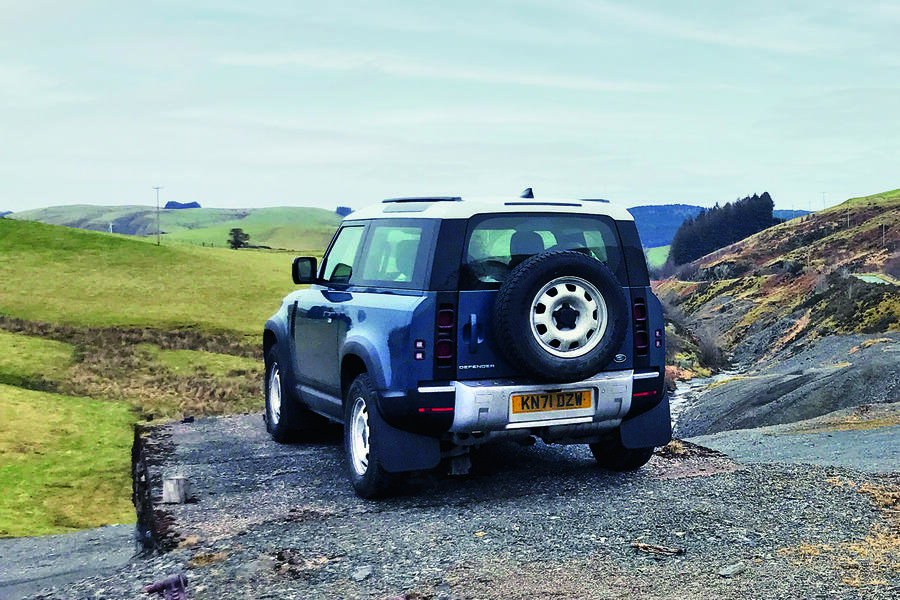 You might recall that I introduced the Defender as the car that Matt Prior built, our esteemed editor-at-large getting himself all excited speccing it to perfection and then watching in (polite, restrained) frustration as production delays meant he had another car lined up.
I didn't, and so it was that I became the lucky custodian of one of the most in-demand cars in the country. And sure enough, in demand it has been, the aforementioned Prior not unreasonably wasting little time in securing his position at the front of the queue. First up was a trip to Wales for some off-roading.
Says Prior: "It was light stuff, but what stood out was that it just wants to make life easy for you. Whereas the Jeep Wrangler or the Ford Bronco wants to involve  you in the process, the Defender just takes care of it for you. From that point of view, I think it's one of the most relaxing cars around to drive."
Watch-outs? Just one of note: "It's a bit wide for some country lanes but very square and easy to place, plus you don't have to concentrate on grip levels and so on while off-roading. In terms of a working vehicle, I suspect there are few better or more chilled. So long as nobody lets the tyres down in the night."
That last comment is a reference to the recent spate of 'direct actions' by SUV-hating environmentalists. However, another experience taking the Defender from London to Molsheim, France, the home of Bugatti, provided some more insights into its all-round capabilities that, on this evidence, are perfectly fit for the modern world.
"It was just mega," says Prior, who travelled two-up with photographer Max Edleston and all his kit on the 1000-mile round trip. "Aside from the fact that the rear seats don't fold f lat and the boot would've been rather small if we had been more than two-up, it was terrific.
"Throughout, it offered outstanding stability, an isolated ride and a very long range. I filled it up at Ashford services in Kent, drove to Molsheim and about halfway back across France before needing to refuel. An average of over 30mpg was quite possible.
"I also loved the amount of storage space up front. Sure, the bit in front of the cupholders is a little random, but it's great for just lobbing stuff in. The fact that there are plenty of power sockets is helpful, too, although it couldn't quite decide whose phone it wanted to pair with first."
It seems as though anyone who worried a Defender couldn't do off- road and luxury needs to reappraise their biases: this one is capable and cosseting off and on road.
"There's nothing agricultural or unrefined about it at all," summarises Prior. "I loved it."
Love it: Power to the people
There's a charging point for everyone, eradicating one common source of family arguments.
Loathe it: Flat refusal 
The fact that the rear seats don't fold flat is inconvenient for most and ruinous for many.
Mileage: 6727
#Back">Back to the top
Its size seems daunting at first, but we've quickly got used to it - 6 April 2022
It's no revelation to say that even this 'baby' Land Rover Defender is a big car. It's 4.3 metres long (before you factor in the spare wheel), 2.1 metres wide (mirrors out) and, give or take, two metres tall – enough to be at risk of a serious clonk in restricted car parks.
What has taken me by surprise, though, is how quickly you get used to those dimensions. Every time I clap eyes on it, I think again how absurd such a large car is for outer-London life; yet bum on seat and threading around even the most congested spots, I've rarely had to give a second thought to any compromises on where I can go or what I can do.
I've found the same phenomenon with other large Land Rovers. It takes about a week to adjust and then instinctively you start to know where the corners are, adjust to the steering and slightly laggy throttle and make use of what must be some of the best- adjusted brakes in the business – all from an imperious seating position just a bit higher than that of almost anything else on the road. In short, you become at one with the car.
This is worth noting because I've had a few emails from would- be buyers who've turned up for a test drive and been put off by the experience; dwarfed by the dimensions when stationary and then overwhelmed by them when on the move. Funnily enough, I still look at Defender 110s and think much the same, but my experiences here tell me that, with time behind the wheel, good times are likely ahead.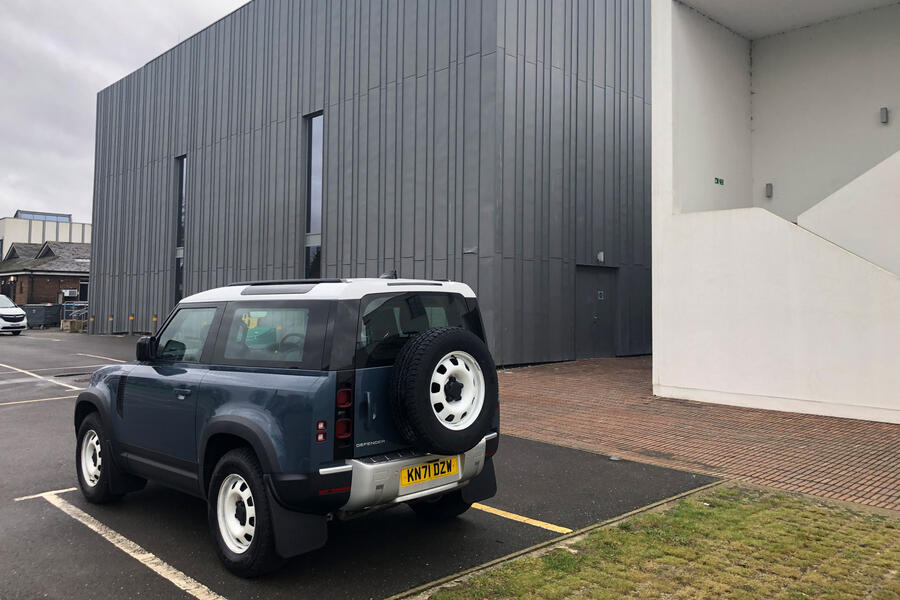 The main watch-out is that spare tyre, which looks so good that I once parked it at a golf club and came back to find someone looking to see if they could take it home with them. Thankfully they thought I was as rugged as the car and left in a hurry, although that might have had more to do with the locking wheel nut and the weight of a full wheel being enough to make a bodybuilder sweat.
It lengthens the car by 26cm, but you have to remember the height at which that extra length sits. Many a time I've used the reversing camera to park bumper to bumper only to hop out and find the spare wheel overhanging another bonnet – the automotive equivalent of invading someone's personal space.
Likewise, if reversing against a wall or line astern with a rear-parked SUV, you have to remember that the camera is set up more to show you where your car ends, not its spare tyre. You learn to make allowances, but it presents a potentially costly risk if you get it wrong.
Love it:
Tidy touchscreen Land Rover's infotainment system is – finally – up there with the best.
Loathe it:
Untidy cabin Cubbies abound, but some are so out of sight it's easy to lose stuff.
Mileage: 5427
#Back">Back to the top
90 isn't suited to big shops - 23 March 2022
It's hard not to be slightly cynical about the boot space in the 90, which is a frankly mean 297 litres and at odds with the very generous second-row passenger space. A more sensible trade-off between the back seats and loadspace would surely have been easy. I can't help feeling the urge to sell you a (more expensive) 110 was the motive.
Mileage: 4690
#Back">Back to the top
It's built to go the distance, and to make that easy, but there is one thing we'd change - 16 March 2022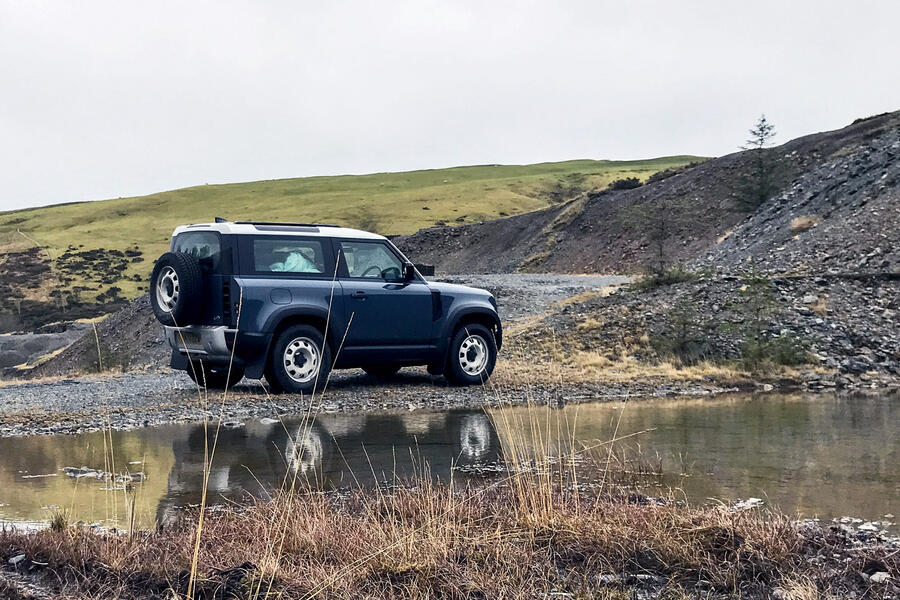 However fond I may have been of the old Land Rover Defender, the prospect of covering any kind of long-distance journey in it was not one to savour. I know colleagues who have owned and driven them as far as the Iberian Peninsula on holidays (hello, Matthew Prior). But no, not for me.
Clearly, any car designed and engineered by Land Rover to go on sale in the 2020s is going to be immensely capable of devouring long distances, and the new Defender is no exception. But just how capable it was of doing big miles blew me away recently, when I racked up more than 500 miles on a whistle-stop 48-hour tour of Cornwall one wet and windy February weekend.
My only real experience of the new model to date had been a day on the Eastnor Castle estate at the Land Rover Experience (still about as good a day out for an enthusiast as you can get), where we skipped straight to the harshest terrains to show off the car's quite incredible off-road prowess. Unsurprisingly, it excelled, the only limitations seemingly the driver's confidence to attack the obstacles in the first place.
That such a car could then be so quiet, refined and comfortable on the motorway blew me away all over again. When Land Rover talks about the Defender being the most capable 4x4 in the world, it doesn't only mean on the mucky stuff.
Two key things are in the favour of our beautifully specced Defender 90 in this respect: the large tyres with as chunky a sidewall as I've seen on a modern car in a long time, wrapping those oh-so-desirable steel wheels, to help set up such a comfortable ride; and the silky-smooth straight- six diesel engine offering all that refinement.
The ride quality of the Defender is fantastic, with more in common with a Range Rover than any Defender before it. Those tyres are the first line of defence in insulating occupants from bumps in the road. As my passenger noted: "Didn't the roads down here used to be much worse than this?" What our eyes saw and backsides felt were very different things.
As for that engine, the Defender's key keeper, Jim Holder, has noted before just how well suited that six-pot diesel power is to the car, and I'd echo every word. The hushed tones were welcome on the extended motorway runs and the low-end torque a boon on narrow Cornish lanes. We returned around 30mpg over the 500 or so miles, which impressed me for a car of the Defender's size and weight and the nature of many of those miles.
What else did I enjoy? Those looks, for starters. The heart fluttered each time I set eyes on the car before driving it. So many cars have become so serious to look at, over-styled or even aggressive. The Defender just looks fun. The blue and white contrasting paint and trim really helps set things off, and I've still yet to see a Defender that looks better than this one.
Much has been written about the reverse Tardis effect of the Defender 90, though. Actually, I found the rear cabin in particular massive, but the issue is access to it. So here's a solution (royalties to the usual address please, Land Rover): what the 90 needs is a small rear-hinged door that opens only once the front door has opened, much like on a BMW i3. Access to such a large, useful space would then improve dramatically. What it will do to the aesthetics I don't know, but luckily our own Ben Summerell-Youde is on hand to show us.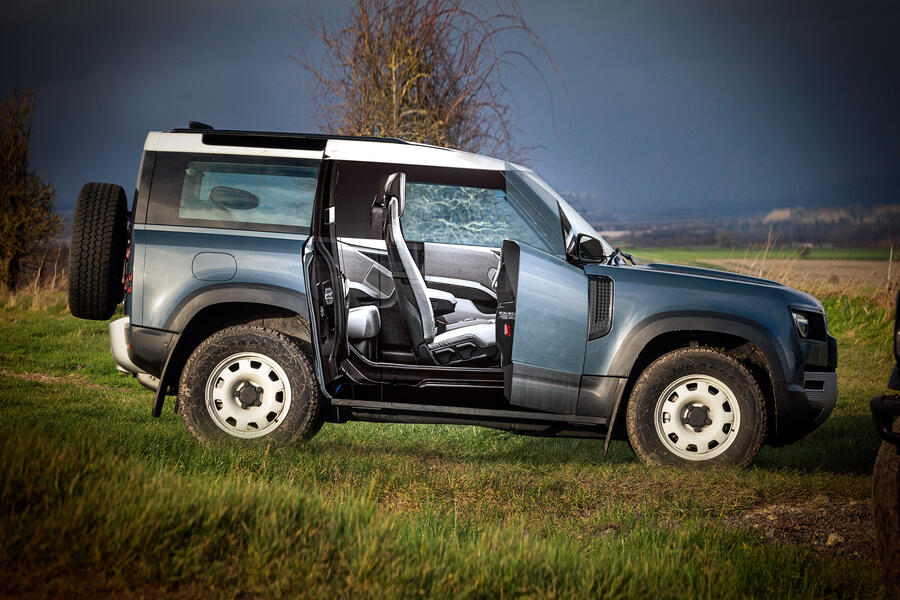 Love it:
Comfort Who'd have thought a Defender would be such a relaxing place to cover big miles?
Loathe it:
Width It feels like the Defender 90 is almost as wide as it is long and tall...
Mileage: 4422
#Back">Back to the top
Life with a Defender 90: Month 2
To three-door or not to three-door? That is the question - 9 March
I'll um and ah over whether the three-door was the right choice for someone with three kids forever more. It looks better to my eyes, and the space in the back is ginormous and comfortable once you're in there, but the hassle of opening the large, heavy doors, sliding the seat back and then shutting yourself in is a palaver a passenger has yet to complete without a groan. JH
Mileage: 2091
It's a great ad for not only its maker but the forgotten fuel, too - 2 March
Diesel: so much maligned these past years that it's now on the cusp of becoming the minority powertrain of new car sales, long eclipsed by electric cars, soon to be eclipsed by plug-in hybrids and heading for the file labelled 'history'.
Yet here I am, driving around in a car powered by a 3.0-litre six-cylinder diesel engine – and I couldn't make a case for anything more suitable. It's powerful, smooth, refined, relatively economical (at around 30.0mpg) considering the Defender's 2.2-tonne weight and, dare I say it, while acknowledging the life-threatening shortcomings of what it emits, relatively clean, given the toughest-ever emissions tests that it must now pass.
For this car at this time, it offers everything almost every owner could ever want, and any improvements, in terms of performance, economy, emissions or suchlike, can only be delivered with serious compromises from one to the other. In my view, the petrol or PHEV variants are likely to suit only very specific use cases.
You might make a case that, living on the outskirts of London and commuting regularly into a built-up area, a PHEV would suit me better. Maybe, just maybe, some of the time that could be true – but even my short commute would probably bea challenge for its all-electric range, and my occasional 100-to-300-mile trips further afield would be catastrophic in terms of economy.
In a car of this size and with such bluff aerodynamics, I can't believe petrol would be a strong choice for anyone but the lowest-mileage drivers, either. And if you are going to drive low miles, I'd suggest the Defender might not be the car for you at all, unless you're a total show-off with an ego only the V8 can satisfy.
So diesel it is, and diesel I'd recommend. Aside from a short pause at step-off (a Land Rover characteristic), it offers layers of power and torque, taking the Defender from 0-62mph in a scarcely believable 8.0sec, but more crucially also giving total flexibility in tricky conditions (yes, Matt Prior has been off-roading, of which more another time) as well as keeping fuel bills manageable. It's even pretty refined – certainly more so than you might expect from something paired to a car with such humble roots. 
Do I expect all buyers to follow suit and opt for diesel? No, I don't. But for those who are wavering, despite still being less than 2000 miles into my time with the car, I have no hesitation in recommending feeling at ease with going against the wider trend. Diesel isn't dead yet, and this car is the perfect example of why.
Mileage: 1927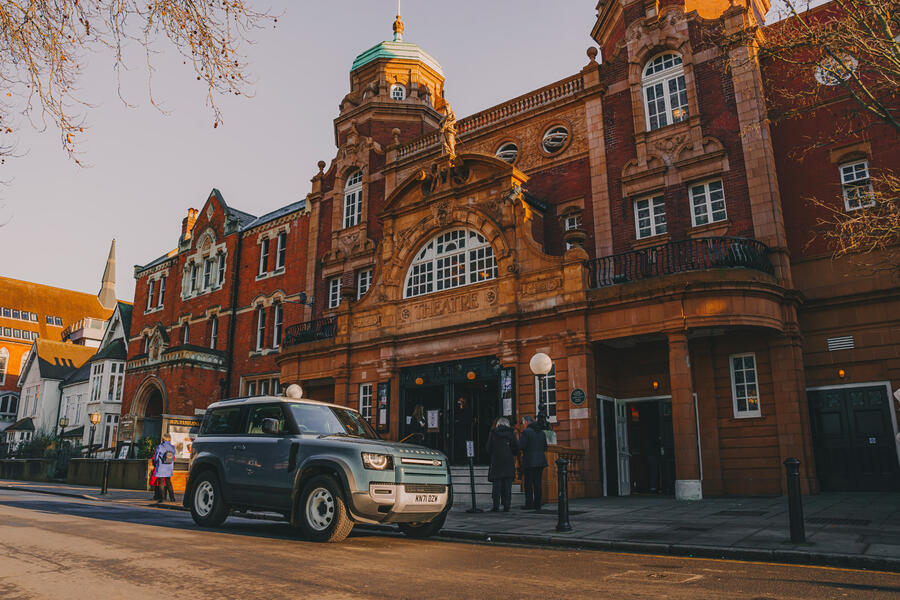 Defender's full-size spare wheel comes in handy - 16 February
Gah! The unluckiest of starts to life with the go-anywhere Defender as a metal tack found its way past the heavily treaded part of the wheel to cause an at first slow and then fast puncture. The full-size spare helped to get me going again, but the sheer weight of the wheel and tyre made locating it on its lugs a test of strength that I was only just able to pass.
Mileage: 1276
Life with a Defender 90: Month 1
Welcoming the Defender to the fleet - 9 February 2022
This is the car that Matt Prior built – something I mention early on both because I suspect that anyone who knows me will be pondering where this outbreak of good taste has come from and because it swiftly explains why someone who lives in the suburbs of London has gone all in for the off-road vibe, from the who-cares-if-you-scratch-them steel wheels to the chunky all-terrain tyres (plus an active differential).
Don't worry: this is one Land Rover Defender that will make it outside the M25, not least because it was a condition of the handover that Prior would be taking it back to point it at the scenery in Wales.
Heartbroken though I was by the calendar reshuffle that had Prior take custody of a Polestar 2 just a few weeks before the much-in-demand Defender finally made it down the production line, I gamely stepped forward and agreed to help him out.
I was hardly going to argue, was I? I dare say there's barely a motoring enthusiast on the planet who doesn't have an opinion on the new Defender and fewer still who would quibble when offered the chance to try one over a few months. It's the hottest mainstream car in the world right now, as evidenced by the eye-watering premiums nearly new examples are selling for and the huge waiting lists prompting a growing number of people to pay them.
The 'small' model this 90 may be, but perhaps inevitably there's nothing diminutive about its price. Powered by a powerful 3.0-litre six-cylinder diesel engine (good for 0.62mph in 8.0sec even at a 2.2-tonne kerb weight) and in high-end HSE trim, the base car comes in north of £55,000 on the road and close to £65,000 after what looks like a mere smattering of options.
These were taken chiefly to give it the maximum off-road capability, from electronic diff to mudf laps and scuff plates, but also for the addition of the two-tone paintwork and a tow hook. Authenticity and fitness for purpose come at a price, it seems. Too much for a three-door car? I refer you once again to those waiting lists...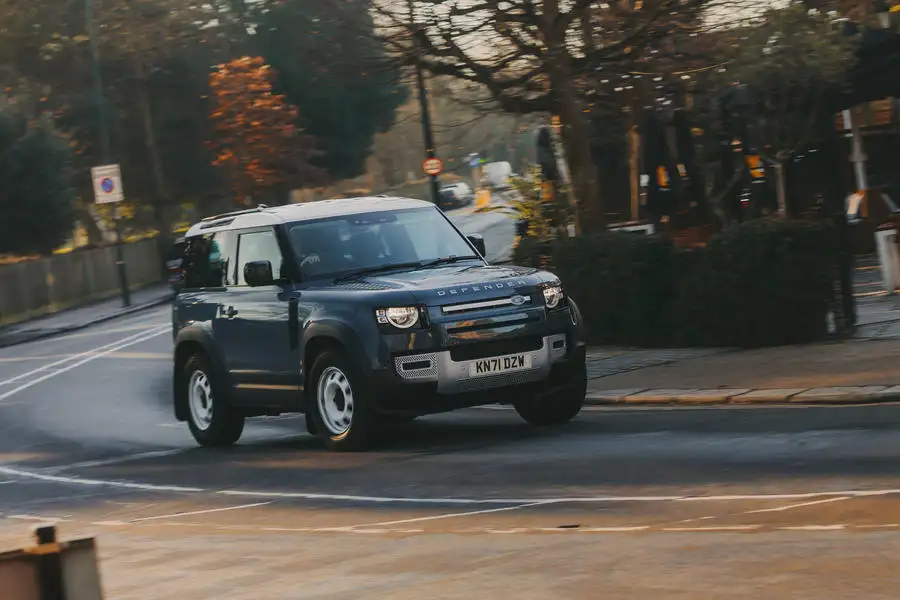 But the contradictions are clear, and I might as well get them out there. This is a £65,000 car that might not entirely suit a town-dwelling, family lifestyle.
It has, for instance, a Volkswagen Golf-like 397-litre boot that requires you to have the dexterity of a bomb disposal expert if you want to balance anything inside it without it dropping out when you swing the back open.
Land Rover is so sure you will use the rear seats for carrying stuff rather than people if you opt for the Country Pack that it installs a heavy metal divider behind the front seats, which I've now had to remove as a result of having children. Access to those rear seats is hard, requiring you to haul yourself up, shuffle round and then, if nobody is in the front passenger seat, thrust yourself a body length forward to be able to heave the vast door shut.
And, while highlighting that room up front and in the back is generous, there's also the fact that these compromises are packed in a car 4.5m long with the spare tyre (already used) considered, 2m wide, of a length that makes it hard to park anywhere and of a height that makes entering many car parks a hazard.
And yet... after a week of thinking the world had gone barking mad and I would never be able to live with it, something clicked. One moment my brain was awash with negatives (a list you could add to with the age-old Land Rover characteristic of hesitant step-off and slightly vague steering, perhaps not helped by the knobbly tyres), the next I was pondering how I could ever live without it. I've experienced this before, including with a Range Rover, and it's easy to explain but hard to fathom. These are cars that just click; suddenly you know your way round it, know and anticipate its foibles; and then, just like that, your right elbow is resting on the door frame, you're steering with one hand and you would be devastated if it were taken away.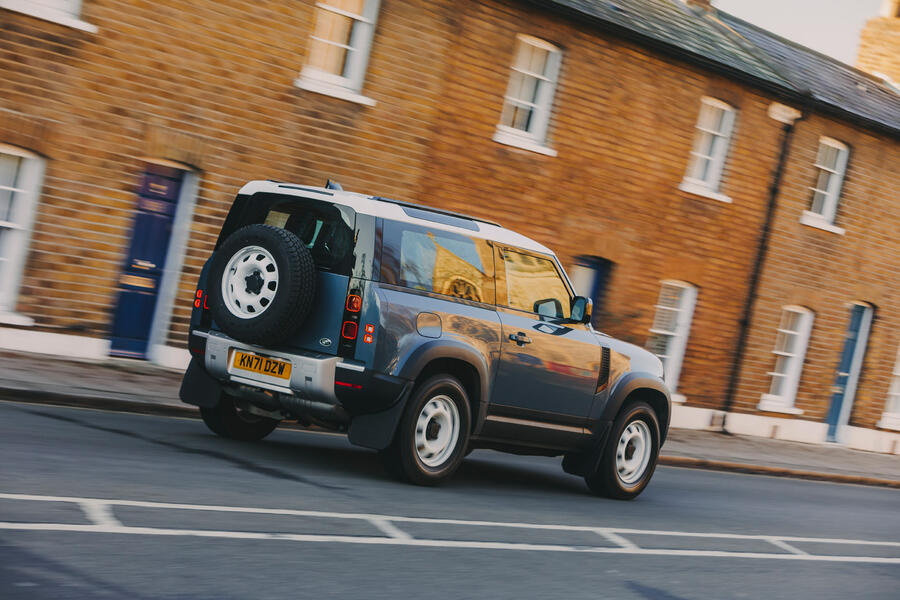 Hold the five-door 110 solution. Even the kids, pectorals now built up from all the steps and lunges they've been doing, are hopping in with relative ease, if still needing to be caught on the way out.
Where does this leave me? Maybe it should be no surprise, given that the world's most famous utility vehicle has morphed into one of the most fashionable, that I'm wondering if this love affair, compromised and contradictory though it is in part, will continue to flourish in town, on the motorway and off road. For this money, I want a car that can win my heart and mind – and there's plenty more hurdles it will have to overcome in the coming months to do that.
Second Opinion
Unsurprisingly, I'm rather taken with the Defender. It's so unlike the old one I own: it's exceptionally refined over long distances, large outside yet small in the back. But like the old one, it's at its best in the sticks. Twice I've had to change parking spaces as it was too wide for me to get out.
Matt Prior
#Back">Back to the top
Land Rover Defender 90 3.0 Ingenium D250 MHEV HSE specification
Specs: Price New £58,875 Price as tested £64,485 Options Country Pack (classic mudflaps, load-space partition, scuff plates, wheel- arch protection, portable rinse system) £1585, Off-Road Pack (electronic differential with active torque vectoring, black roof rails, off-road tyres, domestic plug socket) £1450, Tasman Blue paint £895, white contrast roof £900, detachable towbar £780
Test Data: Engine 2997cc, 6cyls, turbocharged diesel Power 248bhp at 4000rpm Torque 184lb ft at 1250-2000rpm Kerb weight 2228kg Top speed 117mph 0-62mph 8.0sec Fuel economy 31.1mpg CO2 231g/km Faults None Expenses Puncture repair £48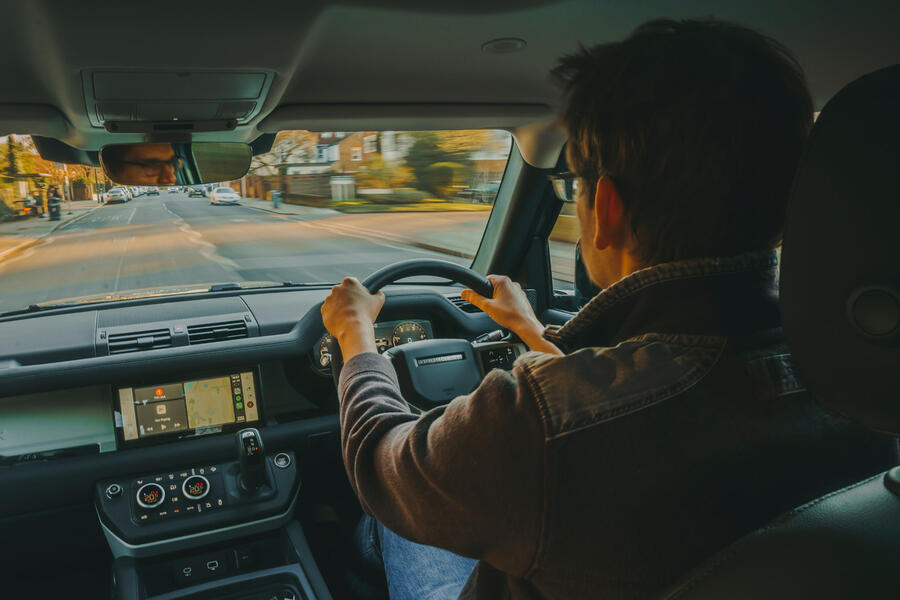 #Back">Back to the top
https://www.autocar.co.uk/car-review/lan...erm-review