06-02-2022, 01:56 AM
Leclerc vs Verstappen: The battle for Formula 1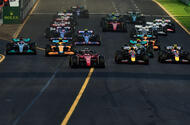 Leclerc leads Verstappen in Australia, but recent results have swung the other way
Once karting rivals, the two talents at the top of F1 are giving fans a standout season
Red Bull Racing's run of four consecutive victories suggests the pendulum has swung firmly in it and Max Verstappen's favour in the Formula 1 world championship battle with Charles Leclerc and Ferrari. But the reality is less clear-cut than Ferrari's record of two wins out of seven races might suggest.
Sergio Pérez gatecrashed the party with his Monaco Grand Prix victory, but so far 2022 has been about Verstappen and Leclerc.
Karting rivals of old, Verstappen leads the championship by nine points from Leclerc after a swing of 34 points in his favour over the last four races.
But it could have been very different, with Leclerc losing certain victory in Spain to a turbo and MGU-H failure and then dropping from first to fourth at Monaco last weekend due to Ferrari's strategic blunders in wet/dry conditions after dominating the early stages of the race from pole position.
"We cannot do that, especially in the moment that we're in now," fumed Leclerc in Monaco. "We're extremely strong now, our pace is strong. We need to take those opportunities. We cannot afford to lose so many points."
Team principal Mattia Binotto admitted to "mistakes in our judgement", with Red Bull having the advantage in terms of sharpness and execution.
Ferrari hasn't won a world championship since its last constructors' title back in 2008, and it shows compared with battle-hardened Red Bull.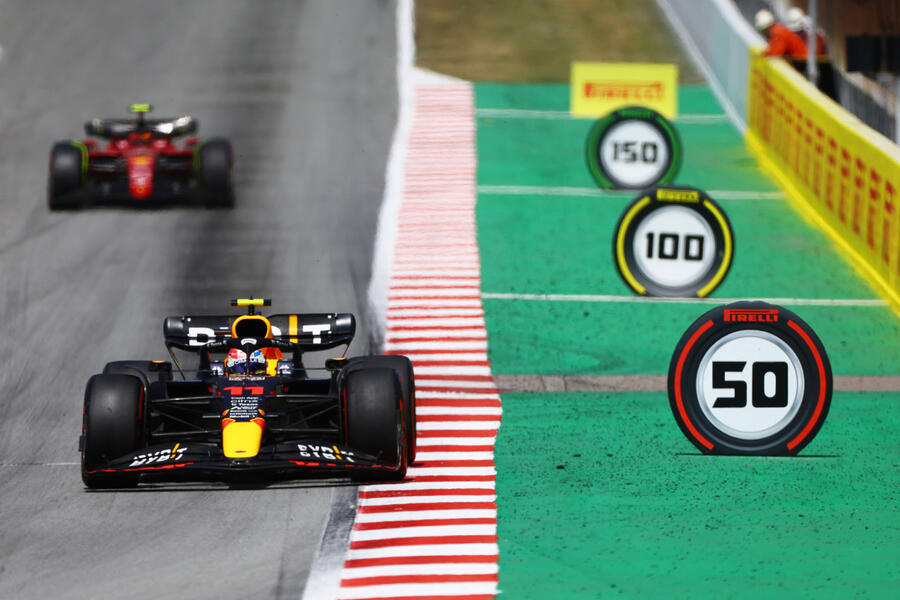 But in terms of performance, Leclerc is right that Ferrari is in good shape to the point where it should have won four out of seven races. This is after answering one of the key questions of the early stages of the season of whether it could match Red Bull in terms of development rate.
After back-to-back defeats at Imola and on the streets of Miami, Ferrari introduced its first major upgrade package of 2022 in the sixth race of the season in Spain with a new floor, rear wing and the unheralded but crucial inner fairings on the rear brakes. This package worked and reduced the porpoising problems that Ferrari had suffered (while not on the scale of those that stymied Mercedes-AMG). The car can now run a little lower and therefore benefit from increased downforce.
Red Bull has taken a more incremental approach to upgrades, bringing new parts regularly. A modified floor was most recent significant step in Spain. Their respective development rates means the performance picture has remained similar over the season. But what has made the fight so fascinating is that the Red Bull RB18 and Ferrari F1-75 produce their lap times in very different ways.
The Ferrari is the stronger qualifying car, particularly with Leclerc at the wheel, with five pole positions out of seven. The Red Bull is quick but generally a better proposition in the race, with a tendency to be gentler on the Pirellis – although there have been times when it has hit trouble, such as the tyre-graining problems that prevented it from being a threat to Ferrari on race day in Australia.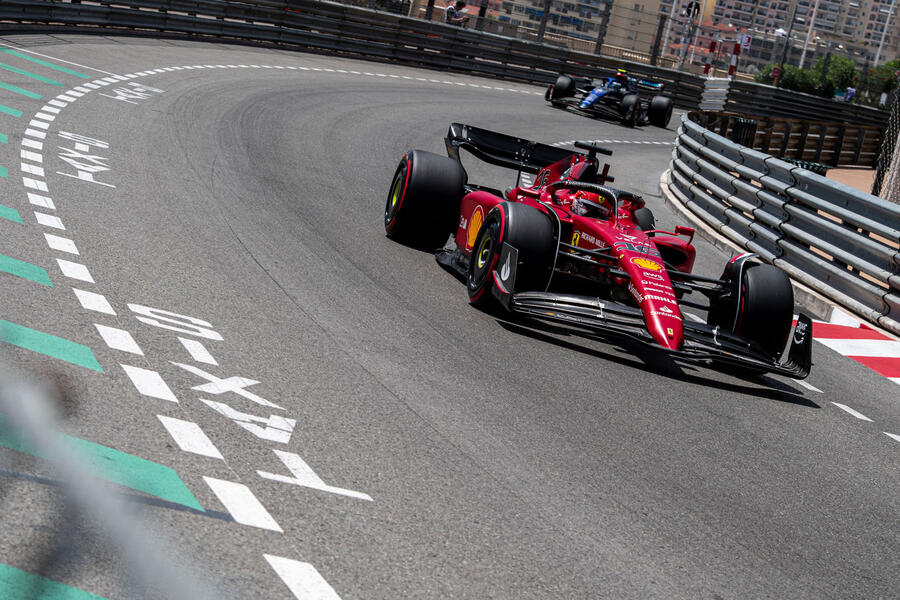 The Ferrari is punchy off the slow corners – a key advantage in Monaco last weekend. The Red Bull is strong on straights long enough for it to stretch its legs, which has given it a key race-day advantage at circuits where overtaking is more straightforward, and quick through the lower-speed corners.
What makes this battle so fascinating is the drivers. Verstappen transformed and re-optimised his driving style comprehensively for this new generation of cars, from the start of testing adopting a super-smooth, almost Alain Prost-esque style that's dramatically different from what he used before.
This is because while last year's Red Bull had a strong front end and lively rotation on corner entry (great for Verstappen but limiting for the majority of drivers who lost confidence to the unstable rear end), these new cars struggle for front-end load into slower corners in particular. That's not helped by the more understeery balance of the new low-profile tyres.
It's a characteristic that suits team-mate Pérez, who, assisted by the fact that Verstappen has racked up one more retirement, is within 15 points in the standings but still usually a few tenths off Verstappen's ultimate pace.
Leclerc has a car that allows him to express his brilliance in qualifying. Spain is a classic example, as, with a set-up designed to protect the front end on race day, he had a car that was prone to rear-end snappiness. After a spin on his first Q3 lap, he nailed pole position on the second – such is his confidence and capacity to deal with such instability.
As for team-mate Carlos Sainz, what he calls the lightness of the rear means he hasn't been at Leclerc's level.
The battle between Leclerc and Verstappen has been a phony war so far and all smiles, but it remains a tinderbox waiting to erupt. And at Monaco, where Ferrari unsuccessfully protested both Red Bull drivers in the belief that they had illegally crossed the yellow line demarking the pit exit, we saw the first hint of needle between the teams.
If Ferrari and Red Bull remain at a similar level (and there's every chance that they will as the vagaries of circuit characteristics and conditions swings it one way or the other), this battle is sure to explode on track.
Mercedes remains absent from the fight but with a tantalising hint that it could emerge as a confounding factor up front even if it has potentially already lost too much ground to be a threat in the drivers' or constructors' championship.
An aerodynamic upgrade in Spain largely solved its porpoising problem. While the car was still well down in qualifying, Hamilton showed in recovering from the back after a first-lap clash with Kevin Magnussen to fifth the pace to have been a threat to Red Bull and, at a stretch, possibly even Ferrari.
But as its Monaco struggles showed at a track that George Russell described as the "complete opposite" to where the car works best in faster corners and on long straights, its ride (but not porpoising) and slow-corner problems are still a big limitation. Until, that is, Mercedes makes another step, which will likely come sooner rather than later now that it has cleared the porpoising roadblock.
But 2022 will continue to be the story of Red Bull versus Ferrari and Verstappen versus Leclerc. The set-up is perfect, but expect the gloves to come off soon enough.
Edd Straw
https://www.autocar.co.uk/car-news/motor...-formula-1