10-02-2023, 05:14 AM
Lexus LBX's sub-£30,000 price won't damage brand - UK boss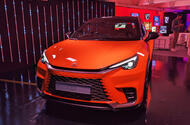 'Breakthrough crossover' is planned to significantly improve Lexus's sales in Europe
Hybrid crossover shares TNGA-B platform with the popular Toyota Yaris Cross and offers 134bhp and 136lb ft
The new Lexus LBX won't damage the Japanese brand's premium image despite its rather budget pricing, its UK boss has told Autocar.
Available in five trim levels, ranging from £29,995 to £39,000, the new crossover has instead been created to give Lexus a footing in the burgeoning premium crossover market.
"I don't think it will damage the brand," said Chris Hayes. "The residual value of a Lexus is every bit as important to us as the price of the vehicle. So we're extremely frugal about our volume management. I don't think that visual price is the most important."
Lexus will look to sell 5000-10,000 LBXs here in the UK, with more than half expected to be in top-rung Takumi and Takumi Design trims.
Hayes said: "Historically, over the last 10 years or so, Lexus's volume in the UK has been anywhere between 10,000 to 15,000 units. But in a world after [the] LBX [launch] and with our future [plans], we expect a new flight plan to be somewhere between 20,000 and 25,000.
"As I say, that isn't the key performance indicator for us, and customer satisfaction and ownership experience will always be the primary focus."
This is a view shared by chief branding officer Simon Humphries, who previously told Autocar: "We're not trying to make a cheap car, we're trying to make a small car."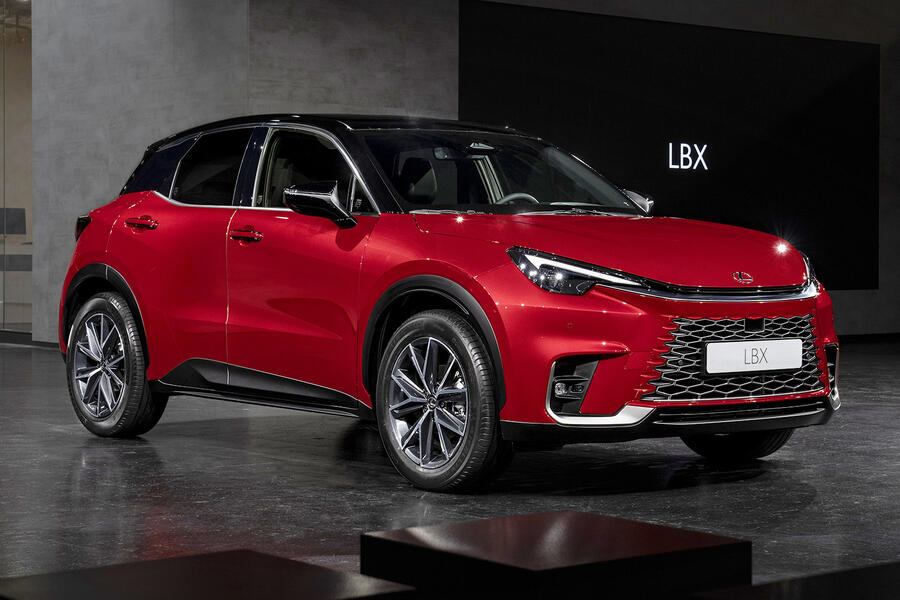 Lexus has been able to bring the LBX to market as it shares much of its underpinning with its sister brand's £23,000 Toyota Yaris Cross. Yet, Hayes added, it still feels like a premium car – a key focus for Lexus.
He said: "Today there is a bias that is towards the interior executions of the vehicle, that sort of sensory, quality experience, especially in today's congestion traffic environments. This is a point that's very favourable to us, because our interior quality is a high-focus area." 
What is the Lexus LBX?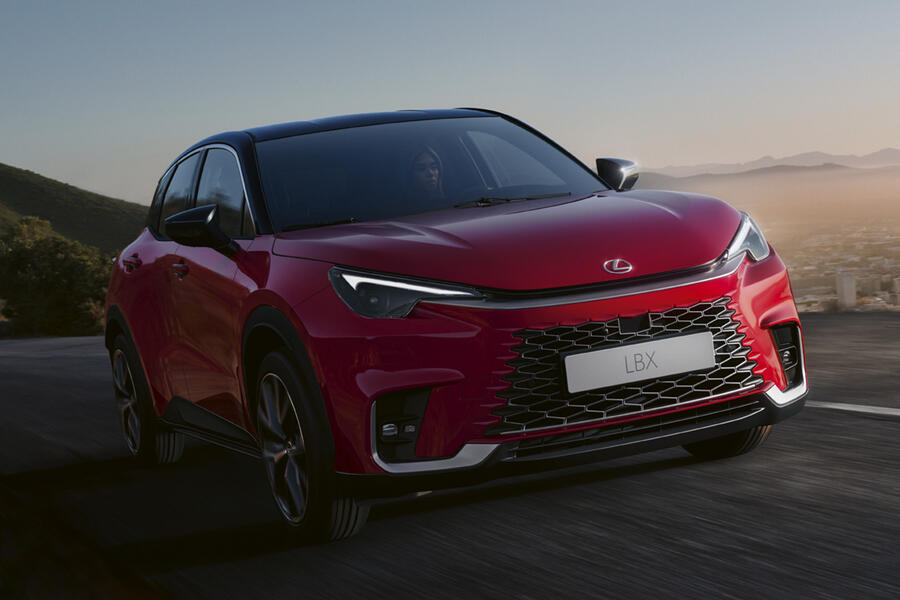 The Lexus LBX will arrive in the UK early next year, with first deliveries to begin in March.
The LBX, for 'Lexus Breakthrough Crossover', is the first model the marque has designed specifically for the European market, and shares Toyota's TNGA-B platform with the smash-hit Yaris Cross.
The LBX's technical specification has been shaped by the demands of its target customers, of whom a "large majority" wanted a parallel-hybrid powertrain, according to Lexus Europe boss Dimitris Tripospitis.
The set-up comprises a 1.5-litre three-cylinder petrol engine and a single electric motor, which combine to send up to 134bhp and 136lb ft through the front wheels. It draws power from a new bipolar nickel-metal-hydride battery, first used in the larger Lexus RX that launched last year.
Chief engineer Kunihiko Endo said it offers much greater power density and throughput potential than traditional lithium-ion cells, reputedly allowing the LBX to provide off-the-mark acceleration comparable with battery-electric cars.
It dispatches the 0-62mph sprint in 9.2sec and, according to product manager Bart Eelen, provides class-leading fuel economy plus CO2 emissions "comfortably below" 120g/km. A dual-motor, four-wheel-drive variant is also inbound, said Eelen, but technical specifications are yet to be confirmed.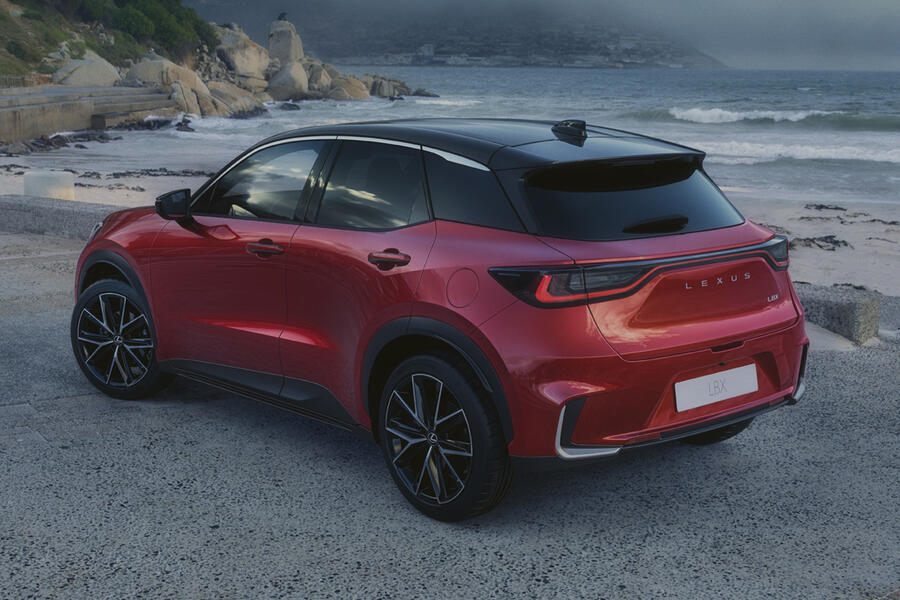 Imbuing the LBX with the refinement expected of a Lexus was "quite challenging", Endo told Autocar, requiring an alternative approach to the conventional fitment of sound-insulating materials.
He said: "If you want to [remove] sound by using more and more sound absorbers it also leads to higher costs, right? So we tried to eliminate the sound itself so that we don't have to use too much in order to achieve a more silent car.
The TNGA-B platform was also modified to ensure the LBX drives like a Lexus, with Endo referring to 1989's seminal LS saloon as a reference.
The wheelbase was stretched by 20mm, the overhangs reduced and the track widened, meaning the crossover is 4190mm long, 1825mm wide and 1545mm high, with a 2580mm-long wheelbase.
The front suspension has also been reworked to optimise the LBX's handling, with feedback from Toyota chairman and famously enthusiastic driver Akio Toyoda "at key points".
It also features a new system which automatically adjusts the brake balance to minimise body pitch and roll under heavy loads, such as emergency braking or tight bends.
Lexus LBX interior
Inside, the LBX has been designed with a focus on the driver, featuring a seating position much lower than in most crossovers. The dashboard and centre console have been simplified as much as possible, with key controls assigned to physical switches.
A 9.8in infotainment touchscreen with Apple Carplay and Android Auto smartphone mirroring, and a 12.3in digital instrument display, are standard equipment.
Lexus LBX trims 
Available in six trims, it will begin with the £29,995 entry-level Urban model, which features 17in alloy wheels, LED headlights, a 9.8in infotainment touchscreen and a rear-view camera. 
The next step up, Premium, introduces heated front seats, rear privacy glass and blindspot monitoring, plus more.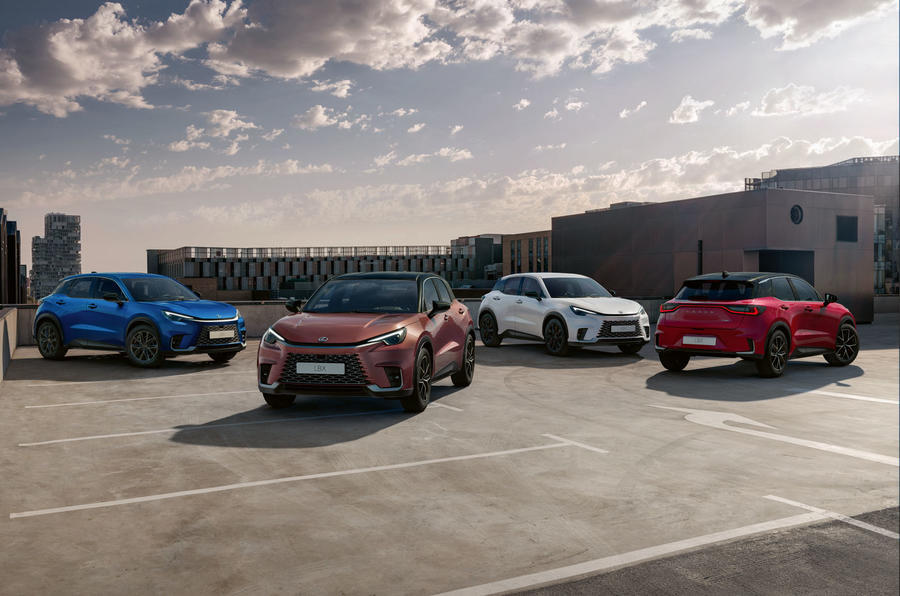 Premium Plus upsizes the alloys to 18in and adds a powered bootlid, 12.3in digital instrument display, a head-up display and an air-purification system.
Premium Plus Design adds two-tone paintwork, machined alloy wheels and perforated interior upholstery.
Takumi models receive a 13-speaker Mark Levinson sound system, upgraded leather upholstery, an electrically adjustable driver's seat and additional driver-assistance systems.
Takumi Design adds the same bi-tone paperwork as on Premium cars, plus an Ultrasuede interior.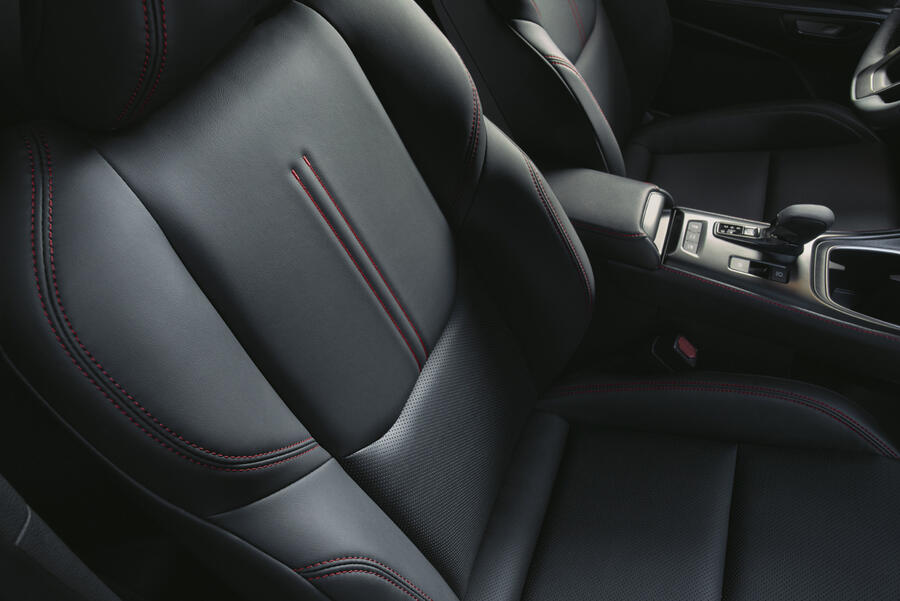 The LBX's launch line-up is topped by the limited-run Original Edition, which brings copper two-tone paint and dedicated badging.
Final pricing for the full range will be confirmed in early October.
Additional reporting by Charlie Martin
https://www.autocar.co.uk/car-news/new-cars/lexus-lbx