04-18-2023, 06:08 AM
Lexus LM luxury MPV fully revealed ahead of UK launch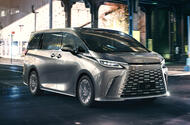 The LM is for those who want a comfortable and luxurious experience, but not in SUV or saloon form
Top-rung people carrier brings hybrid power and strong focus on passenger comfort
Lexus has officially unveiled the new, second-generation LM luxury MPV, which will go on sale in Europe and the UK for the first time, at the Shanghai motor show. 
The Lexus LM (luxury mover), which is designed to provide a comfortable and luxurious experience for executives who don't want a chauffeur-driven SUV or saloon, comes with a choice of four or seven seats and will be available in European markets from August. 
It is based on Toyota's GA-K platform, which is currently used by the Toyota Highlander, the Toyota RAV4 and the new Lexus RX. Lexus says this platform allows for improved driving dynamics and ride comfort over the previous LM. 
The luxury MPV will initially be available with a single powertrain option - an LM 350h 2.5-litre 'self-charging' hybrid set-up, which is currently used in the new NX 350h and RX 350h. It produces 246bhp and 176lb ft. Four-wheel drive is standard. 
Both four- and seven-seat LM models measure 5130mm long, 1890mm wide and 1945mm high. They feature sliding doors and sit on a set of 17in or 19in alloy wheels.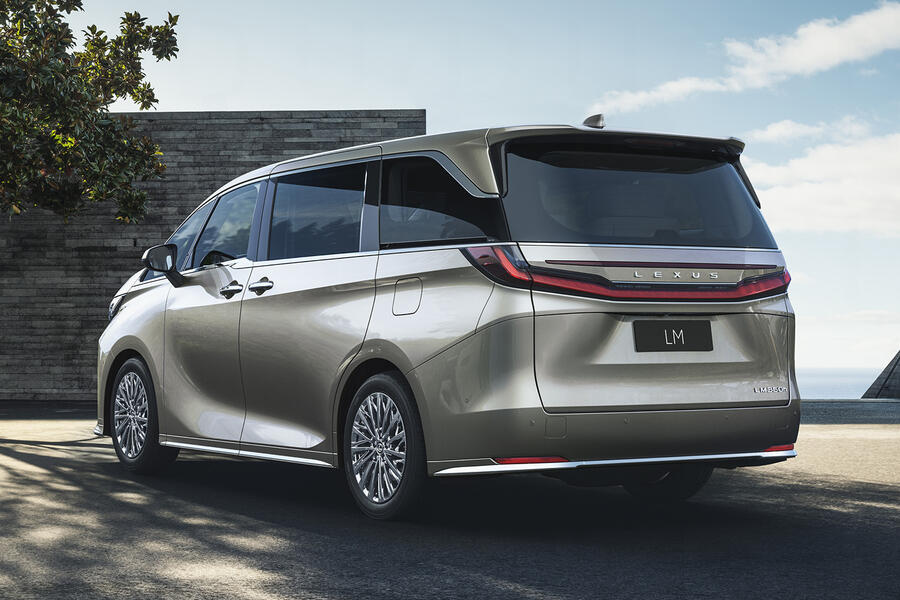 Lexus's usual attention to luxury is on display inside the new LM. It features comfort, airline-style recliner seats, a 48in widescreen television and a premium, 23-speaker surround-sound audio system, as well as pillow headrests.
Passengers gain fold-out tables, several USB ports, wireless phone chargers, reading lights and vanity mirrors. There's also a fridge, rear gloveboxes and an umbrella holder. A dimmable glass panel can be raised or lowered for privacy. 
The firm has also introduced a new voice control system that it says is the first in the world to cater specifically to rear passengers, while an overhead console controls the doors, storage compartments and cabin temperature. 
A separate smartphone-style control panel can adjust the climate control, seat functions, interior lighting, window blinds and audio settings.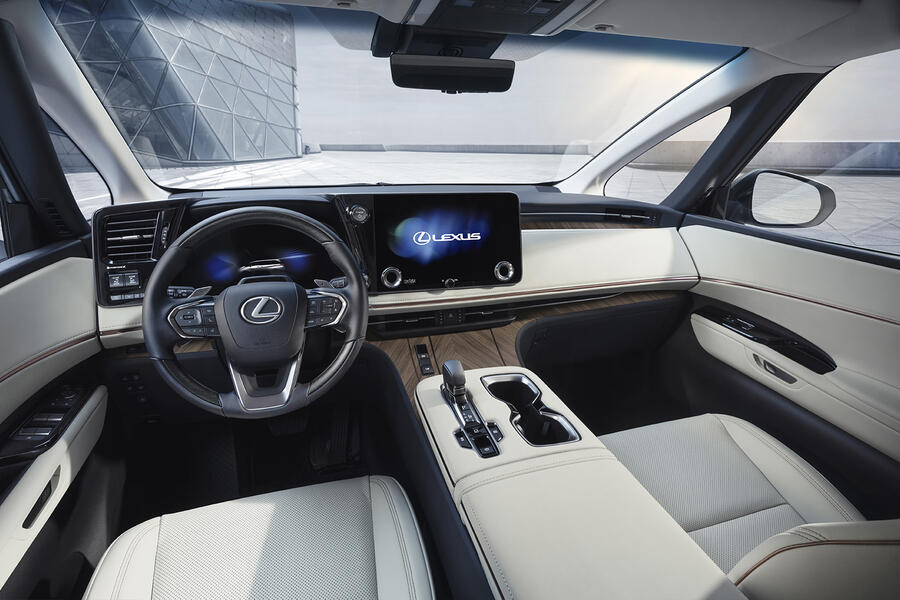 Elsewhere inside, there is a focus on sound reduction. New headlining has helped enhance insulation by 40%, while improved sealing, airtightness and insulation have also been added. 
The LM features noise-reducing wheels and tyres, in addition to active noise control that cuts noise detected through a microphone while driving. 
Drivers benefit from a digital rear-view mirror, a panoramic-view monitor, a digital infotainment system and digital dials. 
Pricing has yet to be confirmed, but the LM is expected to rival the likes of the Mercedes V-Class, which is currently on sale in the UK for £67,925.
The LM is based on the Toyota Alphard, which has been on sale since 2002 in markets such as China, Russia and the Middle East.
https://www.autocar.co.uk/car-news/new-c...-uk-launch