08-05-2022, 06:10 PM
Living and commuting with a big EV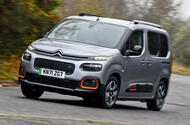 The E-Berlingo has a certain charm to it
Demoralised by the prospect of bigger cars like the Berlingo going electric? You needn't worry
Drivers you meet at EV chargers are generally a friendly bunch and happy to spend time chatting – usually to bemoan the state of the UK's charging infrastructure.
Once that's out of their system, such chats often break into an impromptu, good-natured game of Top Trumps.
Drivers of Jaguar, Kia, Polestar and Tesla EVs will all happily compare ranges, charging times, dynamics and prices. It's all good-natured fun, with drivers really keen to learn about other cars. But I would feel left out, because I never found another EV driver who particularly wanted to know more about my Citroën ë-Berlingo M.
Sure, it would attract plenty of glances when I pulled up to a charger, but more of the incredulous than admiring kind. People might have wanted to know whether it really was electric, but they didn't really care about its battery or range. Until it happened.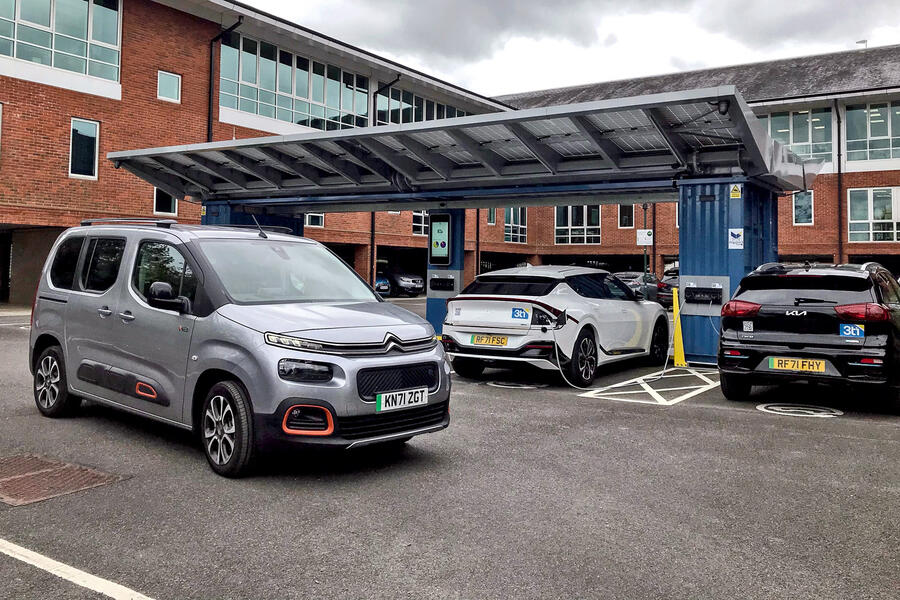 It was at Membury services on the westbound M4, and the lovely couple were heading back to west Wales in their Nissan e-NV200 Combi. They needed the load space of a big MPV, and when they had decided to go electric a few years back, the Nissan, with a 40kWh battery and a 124- mile official range, was their only real option. They regularly visited family near London and knew a stop at Membury for a full charge would just get them home. But with their e-NV200 charging at 22kW (it's now offered with an optional 50kW fast charger), it was a long fill. Still, they had a flask of coffee, a stash of biscuits and a relaxed attitude.
When checking his charge level, the man glanced over at my ë-Berlingo. First he admired the size and load space. And then… "How big is the battery in that thing?" Boom. I gladly reeled off the Top Trump stats: a 50kWh battery, a 174-mile WLTP range and a 50kW charging rate. His jaw dropped a bit. My pride swelled a bit. And as he recalculated how quickly he could achieve his London to Wales trip in a van-based MPV, so I re-evaluated my perspective on the ë-Berlingo.
I've been running the Citroën for the past few months as a long-termer for Move Electric, Autocar's new sister brand (go and have a look, it's really very good). And until that point, I had felt that for all its brilliant boxy practicality, the ë-Berlingo was fundamentally flawed, due to a real-world range of maybe 130 miles if you go anywhere near a motorway, dropping perilously close to 100 miles in cold weather.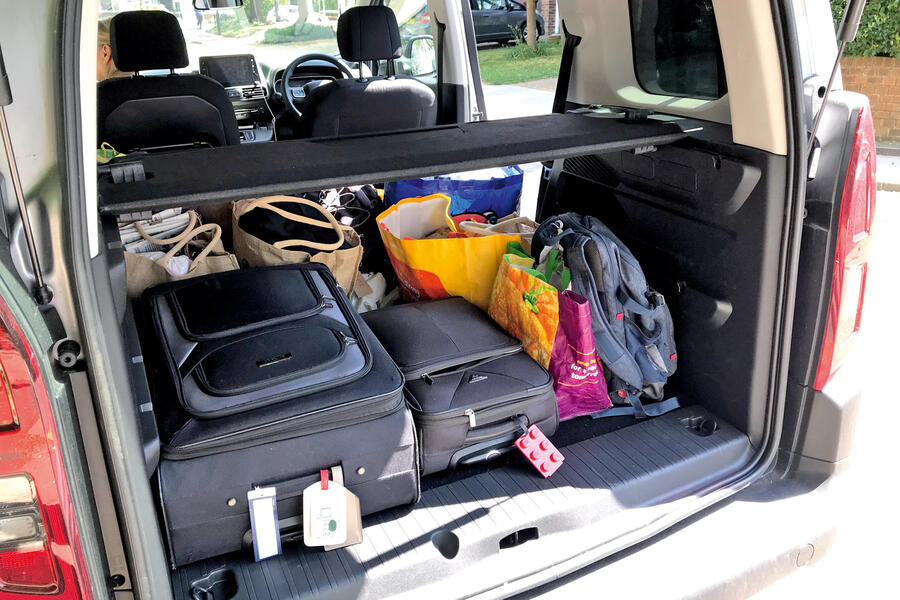 For anyone who has experienced the sheer practical joy of the 'regular' Berlingo (now axed, a victim of EU fleet emissions targets), that range was limiting. Every journey of 100- plus miles required a fair amount of planning, with multiple fallbacks to account for the vagaries of the UK's charging network. That's true of any EV, of course, but most modern ones give you far more leeway.
But a different comparison provides a different context. Yes, the range is undoubtedly limiting and, given that I rarely lug much stuff around, I would happily surrender a chunk of the ë-Berlingo's almost unfathomably large interior in return for a bigger battery. But flip it another way: the ë-Berlingo offers space, size and practicality unmatched by almost any other electric car of its footprint (aside from its badge-engineered Fiat, Peugeot, Toyota and Vauxhall siblings, of course). Sure, the Tesla Model X is huge, seats seven (like an ë-Berlingo XL) and has those cool gullwing doors. But I will take the ë-Berlingo's simpler and more usable side-sliding rear passenger doors and its incredibly easy-to-fill square load area.
And no, it may not feel as luxurious or quasi-futuristic as the Kia Niro EV or Skoda Enyaq iV, but you can't beat a van for ease of use. The high seating position makes visibility amazing, and after several months of running it, I'm still discovering new cubbyholes.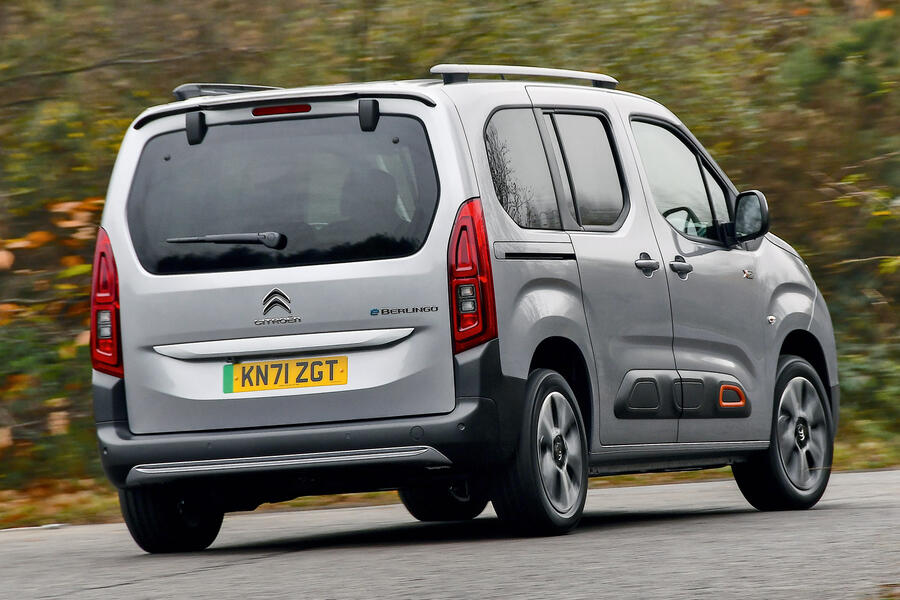 Undoubtedly it helps that the ë-Berlingo is charming enough to blind you to its flaws. I'm not sure that you could ever describe a van-based MPV as cute, but lurid orange highlights on the bodywork and a reworked front grille give it a sort of childlike charm.
If that doesn't win you over, its practicality will. During my time with it, the ë-Berlingo has aced trips to the tip, carted a lawnmower to the repair shop and been piled up with cargo for trips to visit relatives. And every time I've finished loading it, I've looked in the back and realised that I could have fit more in.
Another positive: it's incredibly easy to drive, with such direct, positive steering that it rivals a city car for manoeuvrability. And when you compare it to a city car… Well, the Honda E has a 171-litre boot. The ë-Berlingo M? 775 litres. Or 3500 litres if you fold the seats down. And it's around £2500 cheaper.
Even the range isn't as limiting as you would think. Around town, it's actually really quite efficient. It's only when you venture onto a motorway that the aerodynamic inefficiency really kicks in and the range plummets. And there's an easy solution to that: slow down a bit.
Every drive in the ë-Berlingo starts with me engaging Eco mode, turning on the regenerative braking and gently easing away as smoothly as possible. And I now trundle down the motorway at 60mph-odd, with the ë-Berlingo locked into Eco mode and every touch of the throttle made with caution. That sounds annoying, but you know what? Life is relaxing in a quiet EV at 60mph.
So yes, living with an ë-Berlingo does require some compromise: an acceptance that you can't perhaps go as far as you would always like as fast as you would always like. That will be a disqualifying trait for many. But if you persevere, if you learn to appreciate the ë-Berlingo for what it can do rather than what it can't, it has strengths that few other EVs do.
Why MPVs are on their way back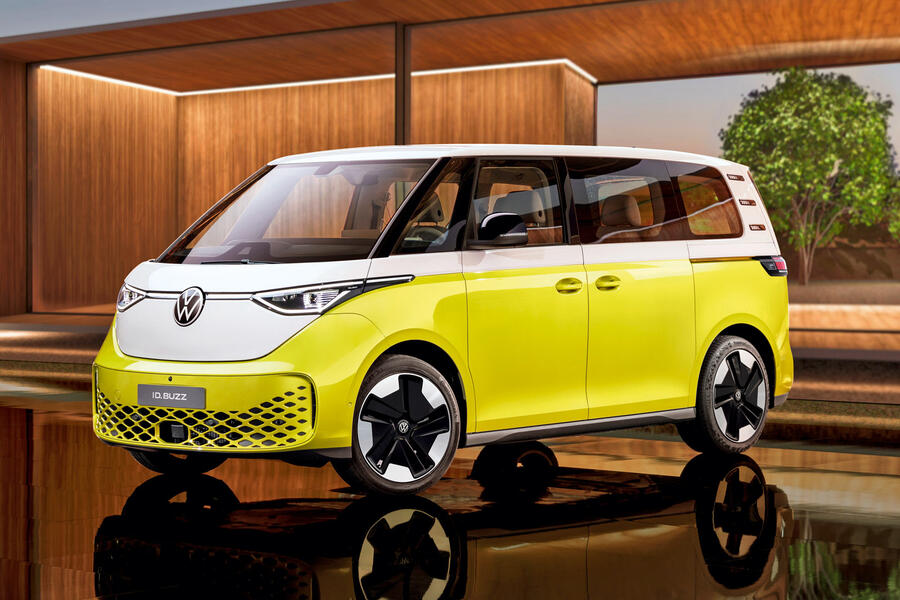 In the early 2000s, boxy MPVs were a relatively common sight on Britain's roads, the default choice of large families who needed space for the kids and luggage. Then came the Nissan Qashqai, and suddenly everyone wanted a crossover.
But the MPV never quite died, thanks to the likes of the Citroën Berlingo and other van-based cars. And they could be set for a revival, for two reasons.
The first is that optimising the space offered by skateboard-like EV platforms has pushed car firms to MPV designs; they've just worked out how to dress them up.
The Volkswagen ID Buzz is among the most anticipated EVs of 2022, yet it's basically an MPV in retro wrapping.
The ë-Berlingo points to another reason: firms are racing to meet demand for electric vans for last-mile deliveries in urban areas that are set to introduce clean-air zones. And with the number of electric vans on the up, so the number of passenger versions of them is increasing. It's a low-cost way for car firms to increase their EV line-up with practical and relatively affordable models.
Other electric load-luggers
Nissan E-NV200 Combi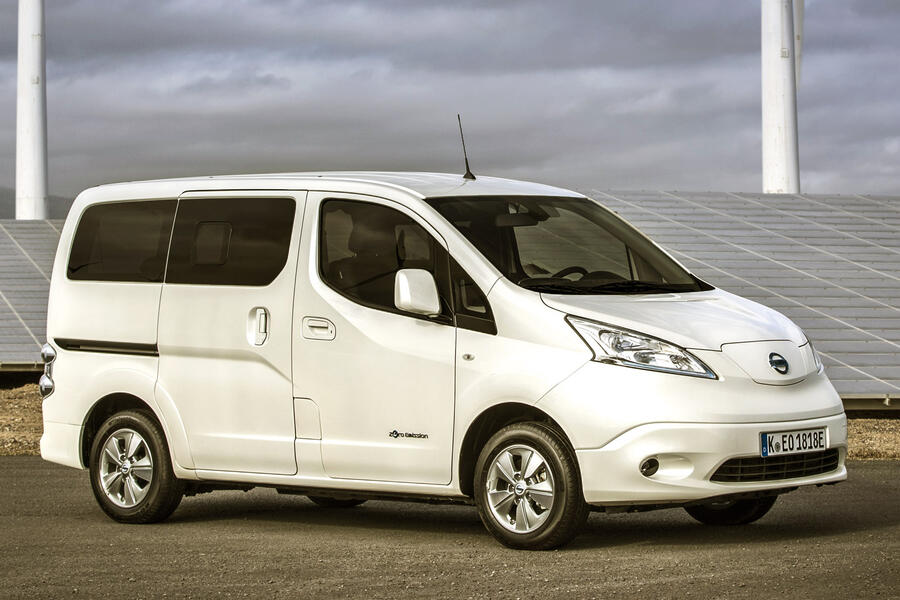 The original electric van-based MPV now has a 40kWh battery offering 124 miles of range and charging at up to 50kW. It costs from £27,855 new, while used examples start at about £16,000 (although these are from 2016 so have the smaller 24kWh battery).
Tesla Model X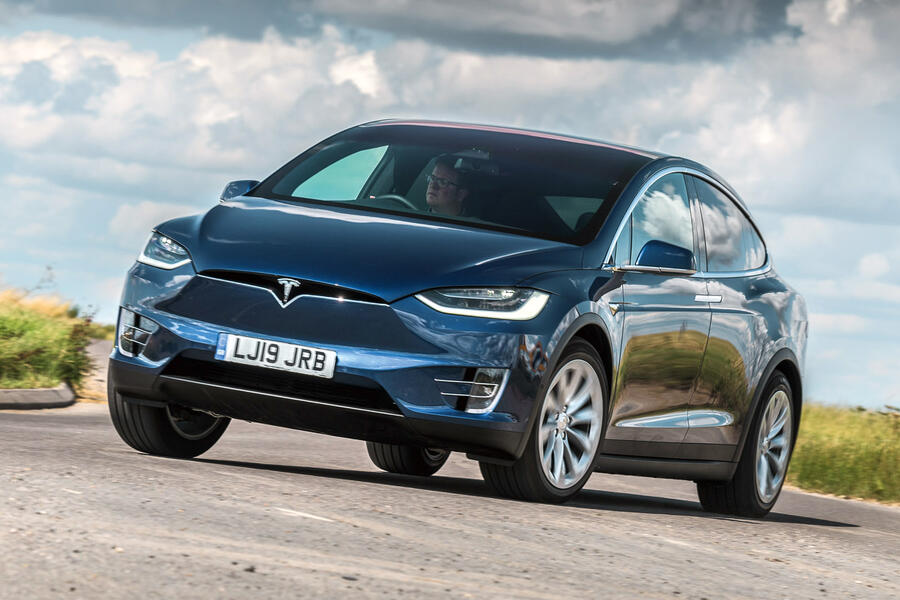 Tesla's largest machine can seat up to seven people or offers more than 2000 litres of boot space (not forgetting the 187-litre frunk). It will turn more heads than the ë-Berlingo at a charging station, too, but you can't currently order a new one and used examples start at around £56,000, that for a 75kWh Dual Motor from 2016.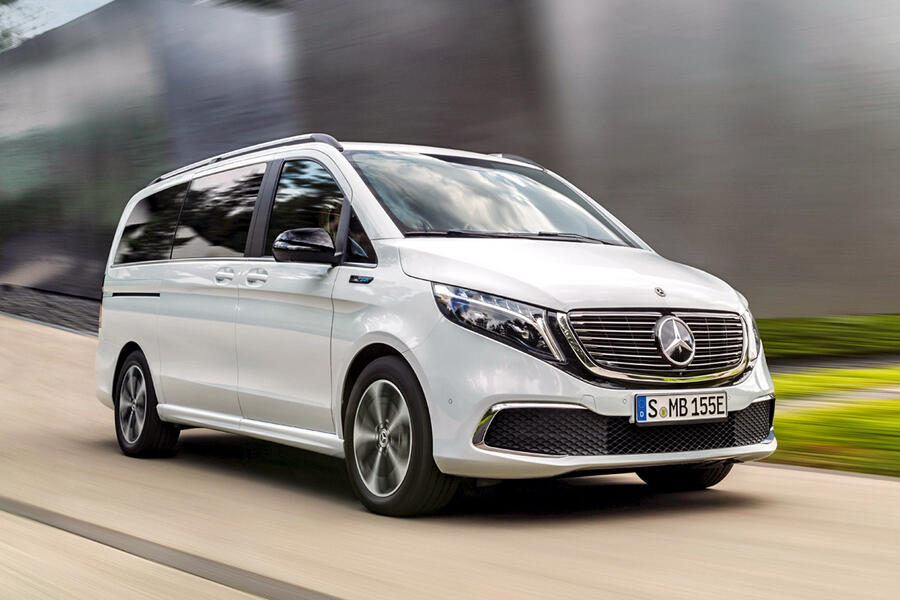 The battery-powered version of the V-Class is at the premium end of the electric seven-seater market, with plenty of MercedesBenz sheen and multiple seating configurations offered. A 90kWh battery gives it a range of up to 213 miles, but with prices from £70,665, it might be a bit posh for a trip to the tip.
Urban Arrow Carbon XL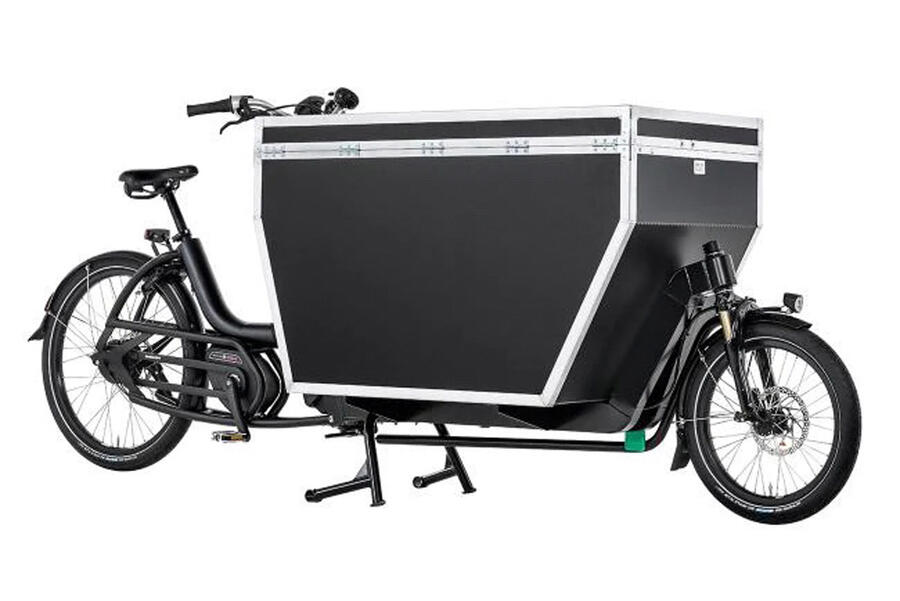 An e-bike? Oh yes. The £7005 Urban Arrow Cargo XL can carry up to 275kg of load in a cargo bay that measures 600 litres – bigger than a Skoda Enyaq iV's boot, that. Yes, you are going to have to pedal, but a 250W Bosch motor, powered by a 0.5kWh battery with a 45-mile range, will provide ample back-up. And if 600 litres just isn't enough, try the Urban Arrow Tender 2500, which has 2500 litres of capacity.
https://www.autocar.co.uk/car-news/move-...ing-big-ev