09-28-2021, 05:29 PM
Matt Prior: Sandero shoppers aren't being put off by safety scores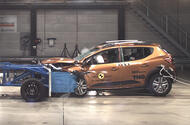 Dacia's Euro NCAP rating might be low, but that doesn't seem to be dissuading customers
Dacia says that it's going to keep being a budget car brand and resist calls to fit more expensive and sophisticated active safety kit. Fine. The firm was criticised when the Sandero was given only two stars in Euro NCAP's safety test because it doesn't come with a more advanced emergency braking (AEB) system.
Adding cameras to its forward-facing radar would enhance its AEB for a higher mark – but these aren't mandatory. Dacia was thus accused of putting money before safety. To which the answer is: well, of course it is. The Sandero is the cheapest new car on sale, and adding safety kit that isn't mandated would be expensive.
The cost of such equipment is one of the reasons why the Peugeot 2008 was given a 'dual' Euro NCAP rating: four stars with its standard AEB, which you get on the base model, and five stars with an uprated system (in the UK, standard on non-base cars).
It's impossible to argue that cars should be more dangerous. Too many people die on the road. But you can't mandate a bunch of safety kit and then have a pop at the cheapest car on sale when it comes fitted with only that. What more do you expect?
The Sandero meets all legislation and looks after its occupants pretty well in a crash. Plus, it looks after other road users a darned sight better than the old cars that people will swap out of only because the one new car they can afford is a Dacia.
Dacia's boss said its customers know what they want, and when the Sandero is the best-selling car in Europe, evidently he has a point.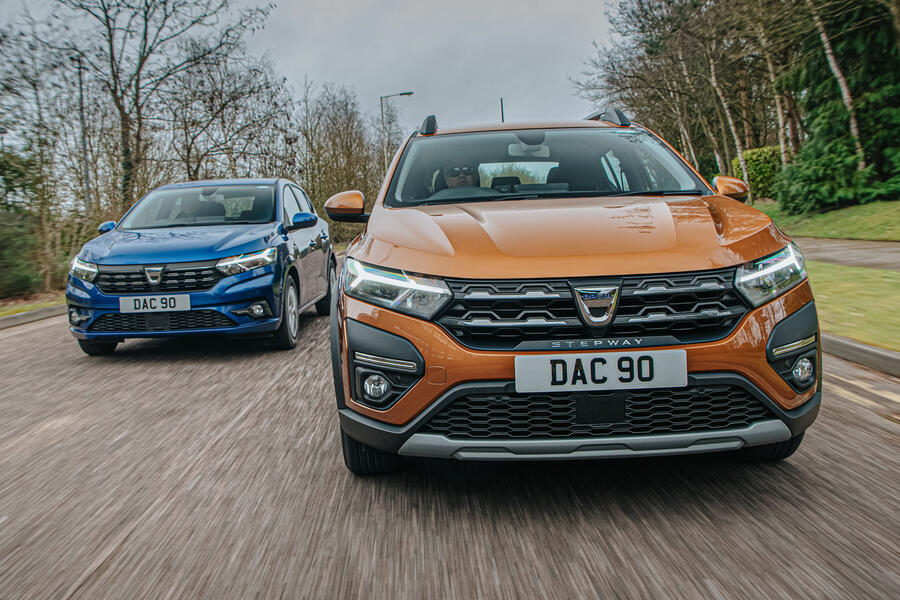 Football's foul emissions
The fans of Tottenham Hotspur and Chelsea are being encouraged to walk, cycle or take public transport to the two London clubs' match on 19 September instead of driving, as the Premier League attempts to host elite football's first carbon-neutral match.
It's a laudable aim. When tens of thousands of people gather, there's bound to be a carbon burden. And while individual hobbies – having a dog, driving a classic car, enjoying sport – should be given more leeway than big business (life is miserable enough without feeling guilty about Fido's methane output), there's no doubt that elite football is both.
Spurs want fewer than 23% of its fans to drive to its games this season. And less car use is great – provided there's a realistic alternative. If I were only to take public transport to watch my local club, they would have to play every Friday between noon and 2pm so I could catch the week's only bus.
But while you're walking in the rain to the station or cycling home in near darkness, consider the industry behind Chelsea's financial firepower. Bankroller Roman Abramovich's steel-making and mining company, Evraz, produces 43.57 million tonnes of CO2 (or greenhouse gas equivalent) every year. Which means that during a single 90-minute match, Evraz will push 7641 tonnes of CO2e into our atmosphere. It's the same as driving a Toyota Yaris for 50 million miles.
Yes, this is top-flight whataboutery, and I know that the less individual consumerism there is, the less Evraz should emit. But during the past four years, its emissions have increased by nearly 7%. So while we're putting ourselves out for the greater good, I do wonder: are we being asked to do more than our share of the legwork?
https://www.autocar.co.uk/opinion/tester...ety-scores