09-05-2021, 12:51 PM
Matt Prior: sweet dreams in a Land Rover Defender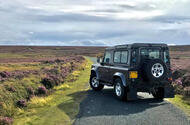 As he's forced to spend the night in a Defender, Matt Prior contemplates a camper van version…
One of the lovely things about an old Land Rover is that it fits in anywhere: shopping, the school run, a photoshoot, the opera, a farm, a fashion show… From the Alps to Kensington, you won't look out of place in a Defender. Like an original Mini, it's an automotive lowest common denominator: it divides into any company.
However, Defenders do look particularly at home in the British countryside. Which is why I took mine on a short break touring around Yorkshire, as pictured above. Nice, yes? Yes. We had fun. Mostly.
Fast forward a few hours from that photograph and, well, it's a complicated story, but let's just say that an administrative error and a minor emergency mean I have to spend the night in the car.
In some cars, even in plenty of Land Rovers, stretching out in the back for a snooze is quite easy. But this is a Defender 90, which is about the length of a new Ford Fiesta, only with much more space given over to the engine.
I get in the back and try a few sleeping positions. Reclining against a seatback with my legs stretched out is fine for snacking and taking in the view but not very good for a nap. Eventually, I settle curled into the foetal position with a rucksack for a pillow and a picnic rug for a duvet. It could be worse.
But, I figure, waiting – hoping – to doze off, it could be better. I quite like the idea of a camper van, particularly one made from an old 4x4, so you could drive up a mountain and then stay there on a whim.
I consider various ways of converting the 90 into an overland tourer, then consider how much easier it would be in a long-wheelbase 110, but then I decide that what I really want is a 101 Forward Control. Always have. Probably always will.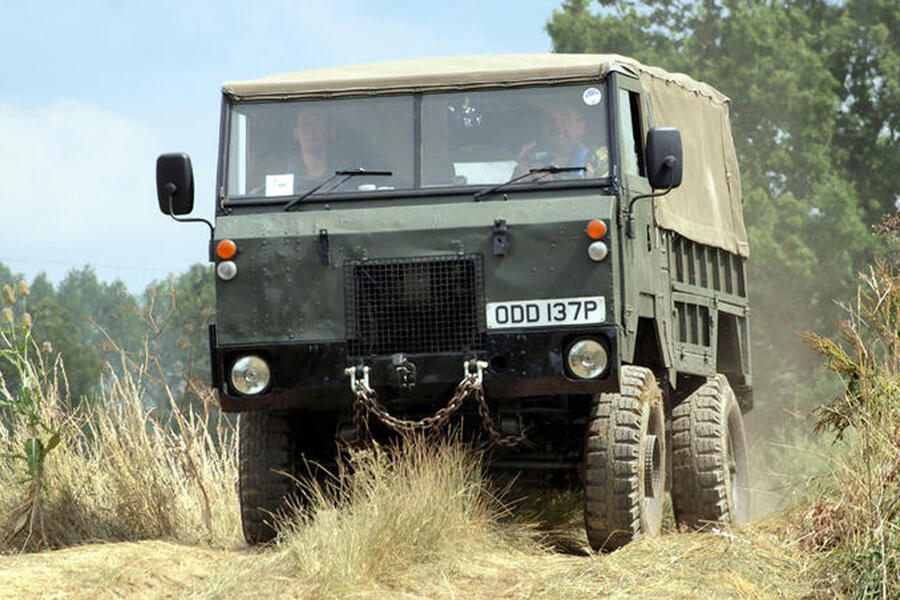 The trouble is, if a late-model 90 is quite agricultural on a long journey, a 101, developed for the army as a gun tractor in the 1970s, is another matter again. These were made for hardened squaddies, not soft holidaymakers.
Every so often, somebody comes up with the idea of a new forward-control off-roader. Jeep made one in the 1960s and you could get a 4x4 Syncro version of the T3-generation Volkswagen Transporter. That's probably the sensible one to buy today, because there's unlikely to be another: from emissions and safety perspectives, it's pretty hard to mass-produce one, and I'm not convinced a big market exists for one anyway.
But I wonder if a niche market does – and whether there's a company that could fill it.
Bowler, the Landie modifier and rally car maker, is now wholly owned by Jaguar Land Rover but still runs independently. And the chassis of its new CSP 575 rally-raid car is going to have an old 110 lookalike body.
Its aluminium chassis looks quite complex, but how much work would it be, I wonder, to move the engine down and back a bit and the seats up and forward quite a lot? Then frame above the chassis, clad the whole thing with 101-alike body panels and kit out the inside for adventures.
It would be expensive, no question, given that the CSP 575 is a £200,000 car. But, I wonder, as my knees start to ache and cramp sets into my calf muscles: where do I sign?
READ MORE
The four most extreme Defenders ever made
Used car buying guide: Land Rover at 70 special
New 2022 Land Rover Defender 130: extended SUV starts testing
https://www.autocar.co.uk/opinion/tester...r-defender