02-19-2023, 04:31 AM
McLaren 720S GT3 Evo: 710bhp racer replaces successful 720S GT3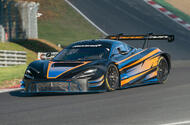 The McLaren 720S GT3 EVO improves on the 720S GT3
Race car improves on successful McLaren 720S GT3 with host of tweaks to body and underpinnings
McLaren will build on the success of its McLaren 720S GT3 race car with the 720S GT3 Evo, bringing in a host of changes to improve downforce, cooling and dirty-air racing.
Four years after the 720S GT3 was released, the Evo brings minor changes that McLaren hopes will continue its winning ways, following feedback from teams.
These victories include titles in the Asian Le Mans Series, IMSA Sportscar Championship and GT World Challenge Europe; and it began 2023 with a podium in the Daytona 24 Hours.
Although taking its name from the McLaren 720S, the GT3 Evo shares little with that road car, save for its 710bhp twin-turbocharged 4.0-litre V8 engine, albeit tuned for track use. It also, like its predecessor, gets a light but stiff carbonfibre Monocage II tub and carbonfibre panelling.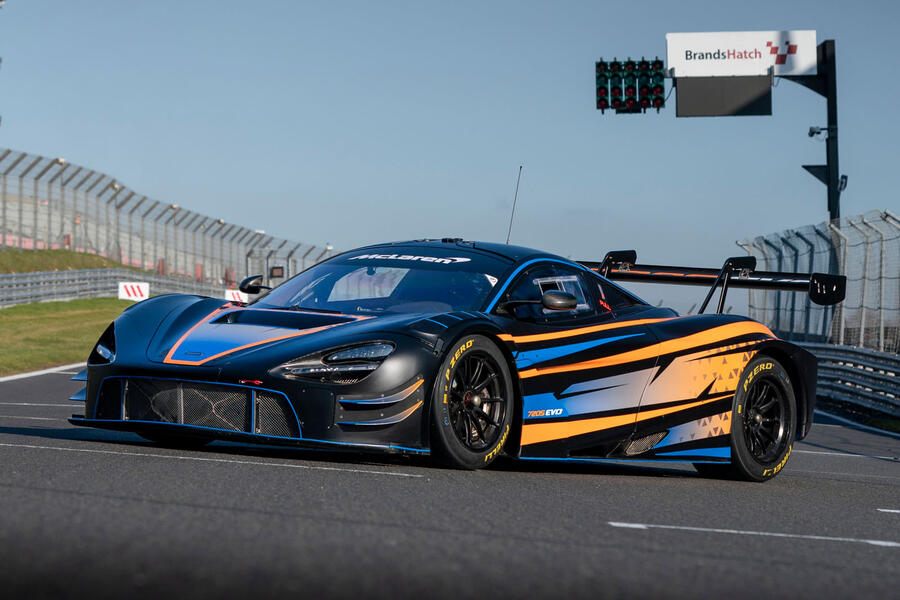 The most notable changes for the GT3 Evo include a new front bumper and a new splitter to improve aerodynamics and thereby downforce. It also shifts the overall balance of the car forward for better cornering and means that, during congested stages of the race, the car will behave more consistently in dirty air.
Engine and brake cooling are improved, too, with the addition of a front-bonnet Gurney flap.
Tweaks at the rear add to the car's improved downforce, with the wing's Gurney flap made taller. This has been done without upsetting overall balance, McLaren says.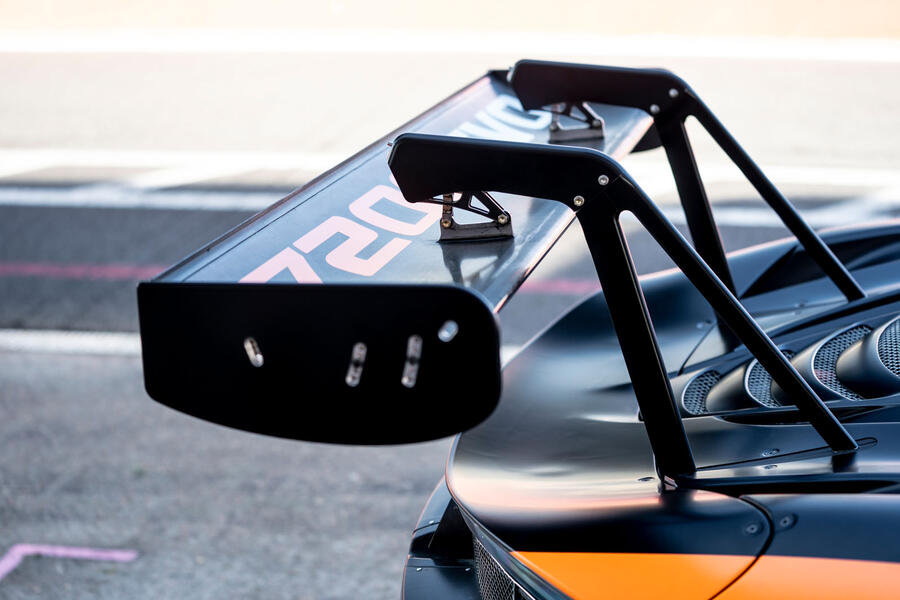 Changes underneath the car are more prevalent. The suspension now features Öhlins TTX40 four-way adjustable dampers and high-frequency pistons.
Both the front and rear upper wishbones have also been changed, with the front one now adjustable to improve tyre management.
The uprights are also new, with the front featuring a bolted brake calliper for quicker whole-system changes, and a built-in trackrod clevis to make it more robust in wheel-to-wheel contact situations.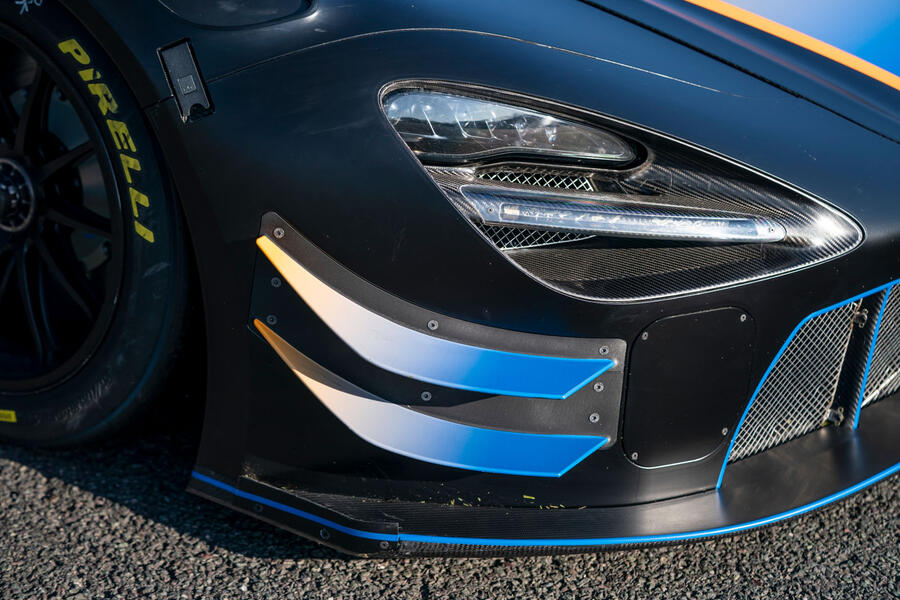 Stopping power has also been improved, with the brakes now using closed face bells for improved durability.
The 720S GT3 Evo is available to order now for £475,000 before local taxes. Existing 720S GT3 owners can also purchase an update kit for £85,000.
https://www.autocar.co.uk/car-news/new-c...l-720s-gt3