11-18-2023, 02:50 PM
Megacast pioneer Tesla moves to calm insurer fears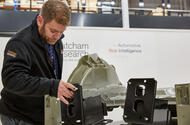 Thatcham Research tasked with testing EV maker's new underbody after concerns raised over repair costs
Tesla is working to address criticism that its huge 'megacast' underbody sections are too hard to repair, pushing up the cost of insurance, Autocar has learned.
The American EV giant pioneered the use of giant casting machines – which it calls 'gigapresses' – to eliminate almost 100 underbody parts with a single aluminium piece, cutting costs and speeding up production. 
The method has split the automotive industry: some manufacturers, including Toyota, Hyundai and Ford, have declared they will embrace the technique for future models, while others, including Volkswagen, are wary.
Their wariness is partly down to the unknowns surrounding repairs. UK versions of the Tesla Model Y – the country's best-selling EV - are built with a single rear underbody piece that encompasses the boot floor, inner wheel arches and rear chassis members. Model Ys built at Tesla's factory in Texas and sold in the US use a single cast piece for much of the front underbody as well.
The concern of manufacturers as well as repairers and insurers is that even light crashes renders the cast piece uneconomical to repair.
Earlier this year, one Model Y owner found a crack in the front casting after a Tesla repair centre declared it safe.
The German Insurance Association (GDV) took aim at Tesla back in August, saying that cracks can form in castings "even with slight deformation" and throwing doubt on whether rear-ended Model Ys could ever be repaired economically, thereby pushing up insurance costs.
UK looks to establish Tesla megacast issues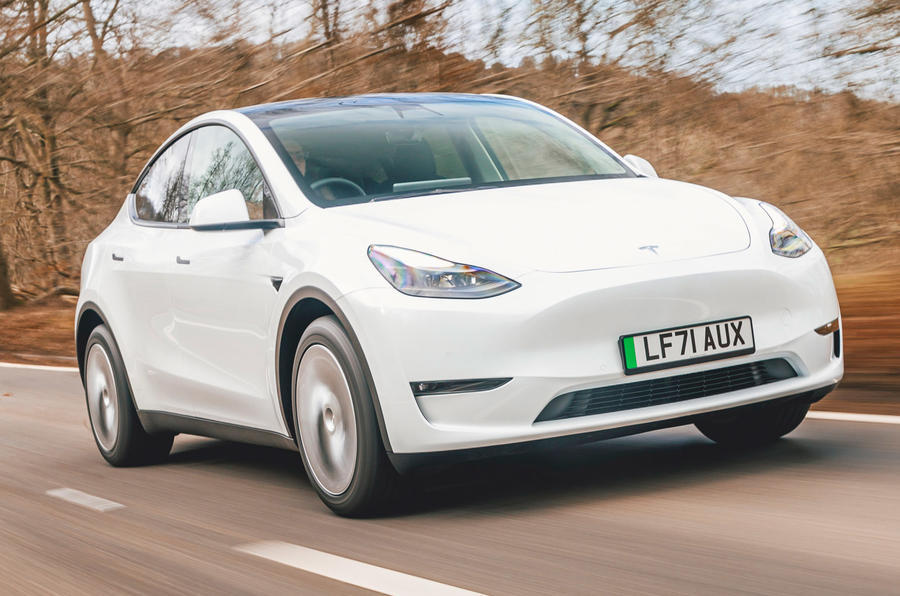 The UK's insurance industry wants to know for sure, so its Thatcham Research test centre near Newbury has just got its hands on a megacast section and a complete Model Y with a view of performing its own tests.
What Thatcham has seen so far at least has given it hope that Tesla has addressed the problem. 
"They've thought about deformation in low- to medium-severity impacts and how to repair it, which is a really, really great thing to see," said Darren Bright, Thatcham's principle engineer for automotive repair told Autocar on a recent visit.
Tesla is supplying replacement rear-end sections to repair centres, giving them a detailed guide of how to mend the cast part not covered by replacements and, if that doesn't work, selling them the whole cast aluminium piece for what appears to be close to cost price: £752.50 plus VAT.
"It's really not a lot when you look at how much material is in it," Bright said.
Thatcham hasn't weighed it, but it likely comes in at around 100kg – significantly less than the high-strength steel parts it replaces. 
It's not the work of a moment to take it out – you need to drop the battery pack first, for example – but then unpicking welds and seams to get to damaged parts on a more conventionally built car isn't easy either.
Tesla pitfalls help rest of industry
With Tesla going first and helpfully signalling the pitfalls of this new method of car construction, others are following.
Most notably, Toyota is experimenting with the technology and reckons it has come up with a quicker method to change moulds.
Meanwhile, Hyundai will build cars using a 'hypercast' method starting 2026, according to a report from South Korea. 
Chinese firms are already using the technology. Xpeng uses single-piece front and rear castings for its G6 SUV; Zeekr has a single-piece casting on its 009 MPV (which forms the basis for Volvo's new EM90 MPV); and Nio uses a single-cast rear floor in its ET5 saloon.
In the US, General Motors is using single piece casting for its Cadillac Celestiq electric limousine, which is due for release next year. Ford has also said it's ready to embrace the technology.
By 2030, between 15% to 20% of traditional body-in-white stampings will be replaced from these megacast pieces, industry analyst S&P Global Mobility forecasts.
What is high-pressure casting and who is using it?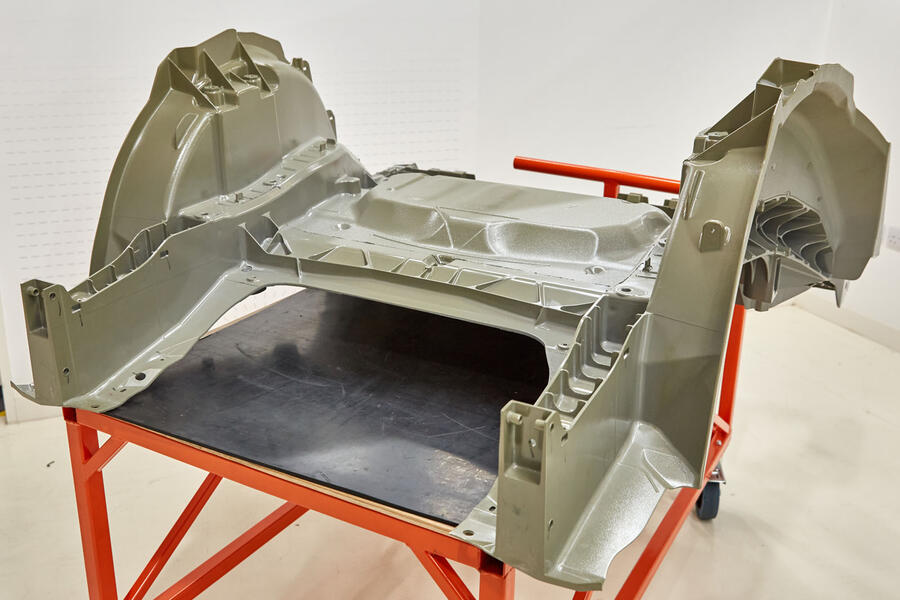 The high-pressure casting process was invented by Italian supplier Idra, which coined the term 'gigapress' and has shipped 14 of these presses to Tesla as well as other makers.
It has just announced that it will supply two 900-tonne presses to Volvo's new plant in Slovakia, due to start production in 2026. 
Other suppliers are also building machines, with some car makers ordering parts in, rather than kitting out their plants.
The higher the pressure, the faster the pieces can be cast, with the bigger-tonnage machines churning out around 30 casts an hour.
Tesla has ordered 9000-tonne presses for its Texas plant to create the front and rear underbodies of the new Cybertruck.
Not everyone is convinced it's a great idea, though. 
"I think we've got to be careful. It's not as easy as it seems for quality reasons. It's also very capital-intense," said Uwe Geissinger, the European head of Magna, one of the world's largest suppliers of automotive metal parts.
"Everybody is being careful. I think everybody is learning right now from the one customer [Tesla]. It's a safety thing."
At the recent Munich motor show, Kai Grünitz, head of technical development at Volkswagen, said: "In an accident, it gets really expensive if you hit the structure. This can't be cheap enough for the volume segment, but they're doing it."
"It's something we're discussing right now when it comes to the SSP platform," he added, referring to the delayed replacement for the Volkswagen Group's MEB EV platform.
The danger of missing hidden cracks post-accident remains. Currently the way to spot a crack in one is to use a penetrative dye, and for that to work, you've got to strip the paint. It's such a time-consuming process that it's mostly used in the airline industry.
Bright is convinced the issues will be solved, however. "The automotive sector is a very reactive sector and always has been," he said. "If there's a challenge, we get over that challenge."
https://www.autocar.co.uk/car-news/busin...ast-issues