09-06-2023, 11:47 AM
Mercedes "little G" inbound as rugged compact 4x4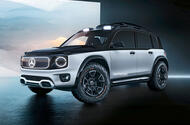 The baby G-Class will give Mercedes a foothold in the popular rugged crossover market
Legendary off-roader to gain smaller sibling in new range expansion
Mercedes-Benz will launch a baby Mercedes G-Class model within the "next few years", expanding the scope of its legendary off-roader into a new market segment.
Confirmed by company CEO Ola Källenius at the Munich motor show, the "little G" – previously revealed by Autocar – will arrive as "a son or daughter of the iconic big G".
"It will be worth the wait", he told Bloomberg at the unveiling of the new CLA concept.
READ MORE: Mercedes CLA concept previews 466-mile EV saloon for 2025
The G-Class line-up will expand next year with a new electric Mercedes EQG, and Autocar understands the new 'little G' will follow in 2026.
Mercedes-Benz design chief Gorden Wagener told Autocar that the new machine will take strong design cues from the "iconic DNA" of the existing G-Class, saying: "It will have its own character, but it will be a G."
Mercedes has launched a new Mercedes Modular Architecture (MMA) that will be used for a range of entry-level cars in the coming years starting with the new Mercedes-Benz CLA, but Mercedes bosses have confirmed that the 'little G' will sit on a different platform, no doubt due to its need to offer true off-roading ability. 
Asked about the new car's positioning, Wagener added: "It will be further up in the market than a compact car. I'm not here to talk about price, but segment-wise it will probably be above a C-segment car."
Autocar has previously reported that it will offer both internal-combustion and electric powertrains, and four-wheel-drive ability will be a given. The forthcoming EQG will use a quad-motor set-up that is unique in the Mercedes EQ electric range.
This platform will be different – but likely take learnings from – that of the full-sized electric EQG, which will use a reworked version of the existing ICE G-Class's ladder-frame chassis.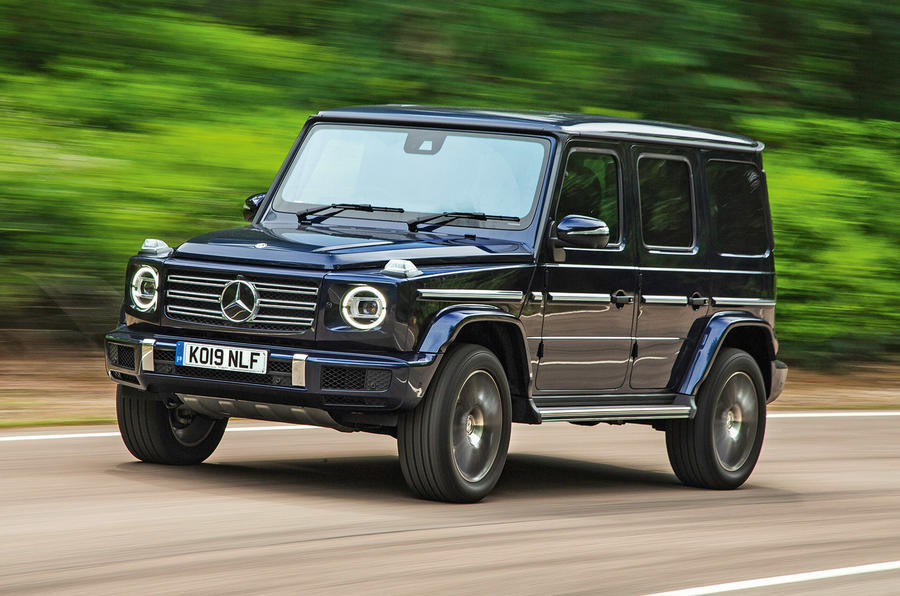 As well as giving Mercedes a foothold in the increasingly popular rugged crossover market, joining the inbound Jeep Avenger, Mini Aceman and Ford Explorer, the baby G-Class will be crucial in establishing G as a Mercedes sub-brand in the same vein as Maybach and AMG, building on the success of its blocky Land Rover Defender rival. 
Källenius said last year: "Most luxury companies build their portfolio on the basis of one or two true icons. Mercedes-Benz has the good fortune to have multiple iconic products and brands at the upper end of its portfolio, such as the S-Class, the SL, the G-Class as well as the AMG and Maybach brands. 
"We see great potential here to expand our top-end portfolio with even more fascinating products." 
His comments hint at the possibility for each of those four brands to spawn more comprehensive line-ups.
Like the upcoming CLA, the new compact SUV will have an 800V electrical architecture, allowing for 248 miles of range to be added in just 15 minutes via a 250kW charger.
It will likely also be fitted with a new type of electric motor developed and produced in-house and making its debut in the CLA.
In that compact saloon, outputs will range from 201bhp in the entry-level rear-wheel-drive variant up to a 536bhp in a dual-motor AMG model.
The baby G-Class is expected to follow the CLA in offering a choice of lithium-iron-phosphate (LFP) and lithium-nickel-manganese-cobalt-oxide (NMC) batteries with capacities of between 58kWh and 85kWh.
A mild-hybrid ICE version could be offered but Mercedes may opt against this in some markets, as the G sub-brand is about providing an "unparalleled combination of luxury and off-road ability for electric vehicles", according to the firm's boss of off-road vehicles, Emmerich Schiller.
https://www.autocar.co.uk/car-news/new-c...ompact-4x4