04-20-2023, 03:06 AM
Mercedes-Maybach EQS SUV is luxury brand's first EV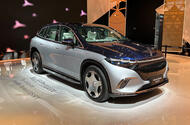 Maybach's EQS SUV is the luxury sub-brand's first electric car
Maybach's reimagining of the EQS SUV focusses on passenger comfort with screens, fridge, and champagne flutes
The first all-electric model from Mercedes-Maybach ushers in a new era for the ultra-premium sub-brand as the German car maker pushes forwards with a profit-focused strategy centred on large luxury cars. 
A luxurious reimagining of the Mercedes-Benz EQS SUV, the range-topping Maybach EV, badged EQS 680, is hoped to help position the brand at the top of the EV league table by offering a bespoke luxury electric 4x4 that isn't yet offered by main rivals Bentley and Rolls-Royce. 
It is an evolution of the Maybach Concept EQS, first previewed at the Munich motor show in 2021, which itself "represents the transformation of Mercedes-Maybach from a tradition-rich luxury brand into a more progressive electric future," said Philipp Schiemer, head of Mercedes-Benz's Top End Vehicle Group, which is responsible for Maybach and the AMG performance division. 
Key specs include a 659bhp, 701lb ft twin-motor powertrain (up 123bhp, 68lb ft on the current top-wrung EQS 580 4Matic) and 373-mile range (down 5 miles from the same 108.4kWh battery). 4Matic four-wheel-drive is standard.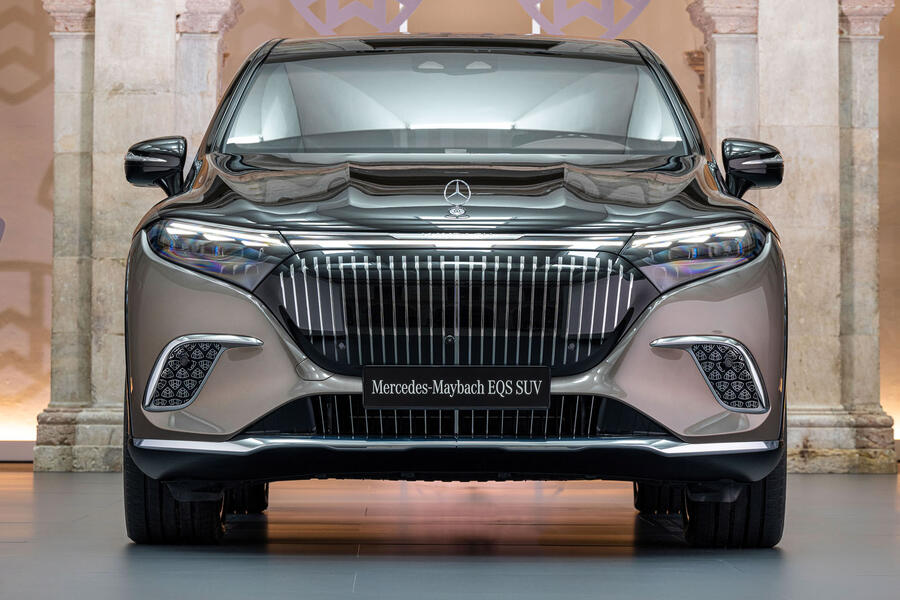 But it's the interior that has seen the most attention, and where Mercedes hopes it can attract more buyers to the brand to boost on the 23,000 – of its 328,000 overall – sales it accrued last year.
It builds on the already-plush EQS 580 – which includes the new MBUX Hyperscreen – with vegetable-tanned Nappa leather 'executive' seats all round, Burmester 4D surround sound system, and typical Maybach chrome touches across the dash and doors.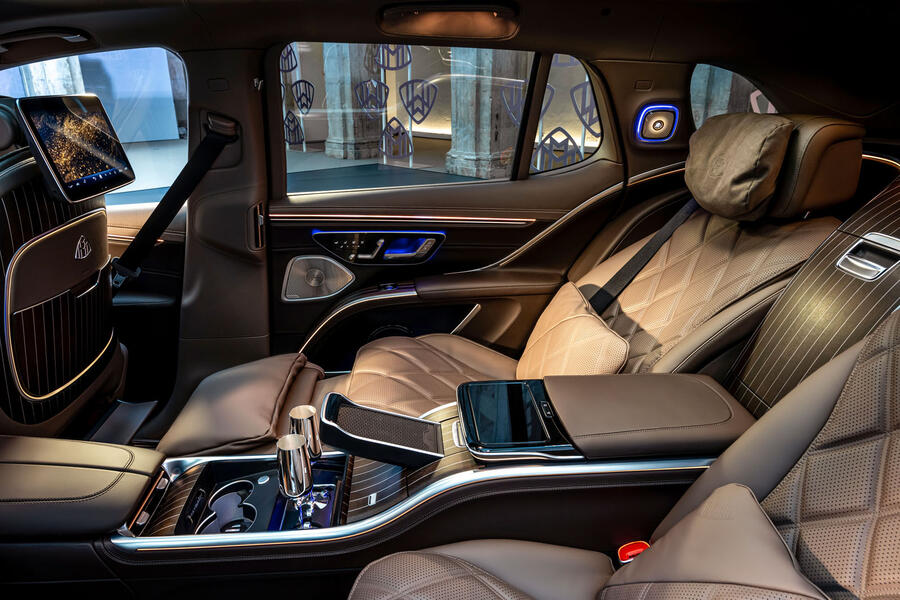 Additional luxuries have been added in the rear, including 11.6-inch displays on the backrests of the front seats, wood trimmed seat divider, and a built-in fridge with accompanying silver-plated goblets. The rear seats also come equipped with ventilation, massage function and neck and shoulder heating. 
On the outside, it features a series of Maybach-specific elements, including the brand's signature two-tone paint scheme and chrome accents placed across the SUV.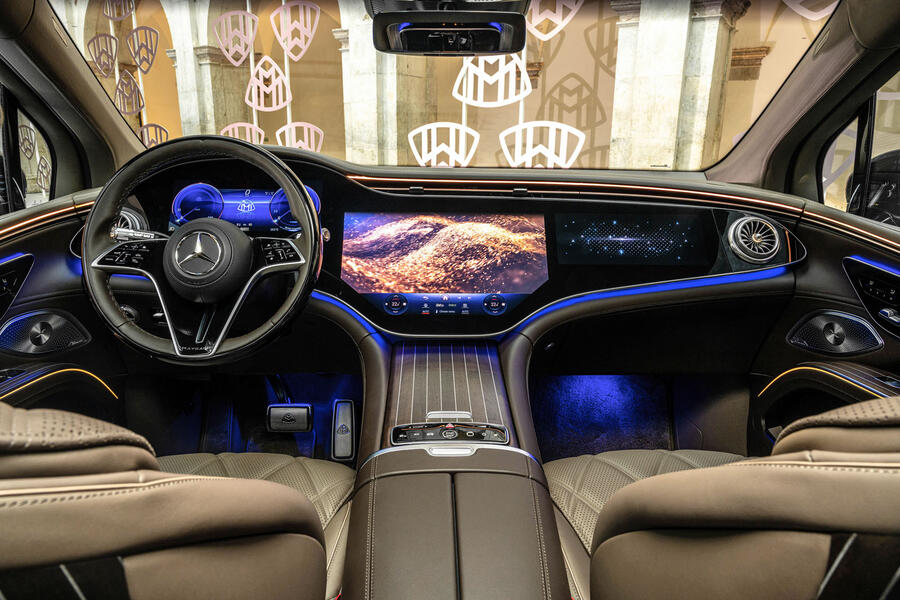 As traditional with Maybach, attention has been paid to the ride quality, with a special new Maybach mode – which replaces Comfort as the standard setting – that's been designed entirely for "maximum driving comfort" for the rear passengers. It ensures only minimal body movements under the rear seats thanks to an oscillation node.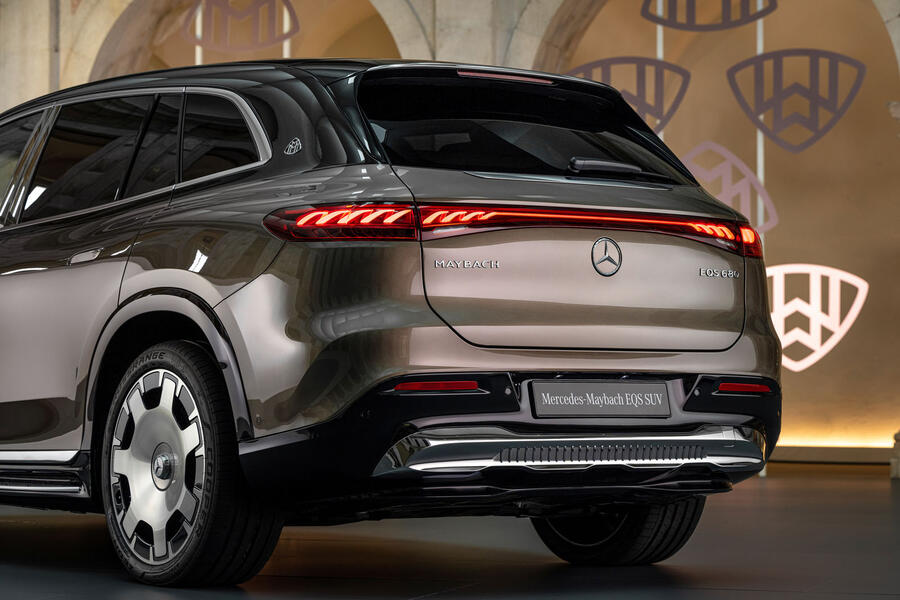 Sound insulation was another focus of the German luxury firm, especially, again, at the rear. Thanks to a lack of combustion powertrain, silence is already minimal, but to deafen road noise, Maybach has pumped acoustic foam around the rear body of the SUV and used faux-leather coverings around the cabin.
Pricing has yet to be announced, but given the EQS SUV 580 costs £152,635, we can expect the Maybach to be priced comfortably over the £200,000 mark.
https://www.autocar.co.uk/car-news/motor...s-first-ev