12-20-2022, 12:09 PM
Nearly new buying guide: Abarth 595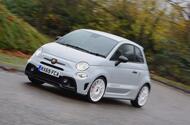 The Abarth 595 is a turbocharged hatch and a breath of fresh air
Italy's hot hatch was a raucous breath of fresh air that put a smile on any driver's face
Since when was it stylish to be sensible? It seems that people no longer dread the day they have to settle down and buy something cushy and practical, but rather look forward to it. There's nothing inherently wrong with this, but it does make the Abarth 595 a true breath of fresh air. 
Like the discontinued Abarth 500, the 595 is nonsensical and slightly mad. You get a raucous turbo engine in a car that's the size and weight of a thimble. It's no technical masterpiece from an objective point of view, especially with its relatively tall body working against it, but most will find it hilariously good fun to drive. 
Let's dive into that engine first. Looking solely at the 595 after it was facelifted in 2016, we have a 1.4-litre four-cylinder petrol with power outputs ranging from 144bhp to 178bhp. Even the lower figure is enough to challenge a Suzuki Swift Sport in a straight line.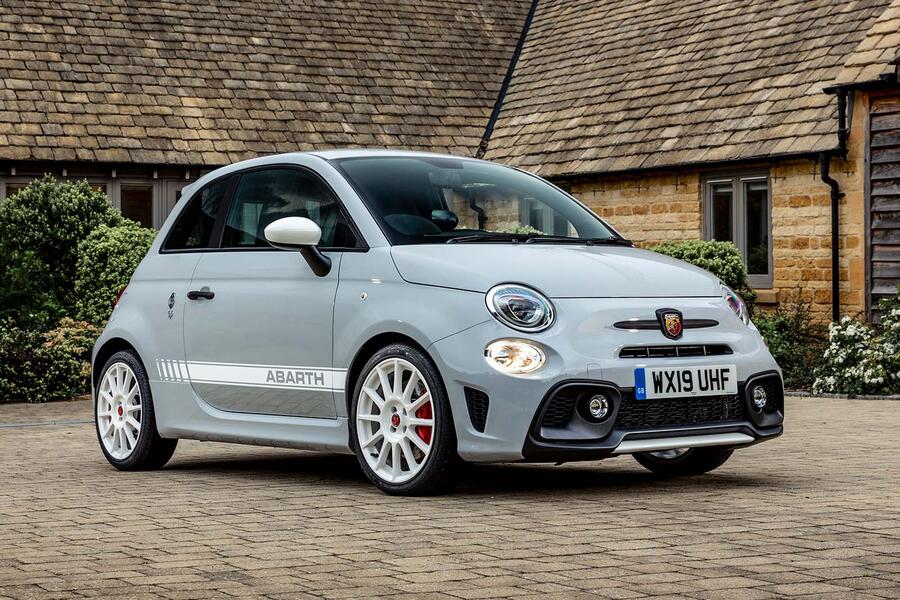 Its 695 sibling gets at least 165bhp, but you'll find most have 178bhp, like the top-spec 595s, which means 0-62mph in 6.7sec – Mini Cooper S territory, in other words. For something born of the city car class, it's a rocket. 
Also somewhat eye-catching, or rather ear-catching, are the exhaust options. Even the standard pipe has a surprising growl, but opt for a car with a Record Monza or Akrapovic set-up, and its sound punches way above its weight. They really do give this small car a big mouth. 
The driving experience as a whole is more divisive. Those who despise upright driving positions and rough, jiggly rides might want to look elsewhere, but if that doesn't bother you, you're in luck. 
Perhaps unsurprisingly, this hot hatch is super-agile and darty. Threading it down narrow urban streets or tight country roads with enthusiasm is incredibly entertaining. Plus, it only weighs a smidge more than a tonne as well, helping it feel lively and eager.
Aiding engagement is a five-speed manual gearbox. It has a slightly notchy shift but the knob's placement high up on the dash makes for easy, quick shifts. And, at the end of the day, it's always better to have a manual in a hot hatch, are we right? We're looking at you, fourth-gen Renault Clio RS. 
The 595 has affordability on its side, too. You only need around £10,000 to get yourself a 2017 model with 144bhp. A 165bhp Turismo of the same vintage rises by a grand, while the 178bhp Competizione goes up to around £13,000. 
If you fancy a 695, expect to pay the last amount above as a minimum. Special editions, like the 695 Rivale (of which only 350 were produced), are more expensive yet often remain less than £20,000. If you ask us, even then you're getting a really tempting amount of punchy performance, laugh-out-loud fun and Italian flair for your buck.
Our top spec
595 Competizione: Bigger brakes, uprated suspension and stickier tyres meet climate control, xenon headlights, an auto-dip rear-view mirror, parking sensors and a sports exhaust.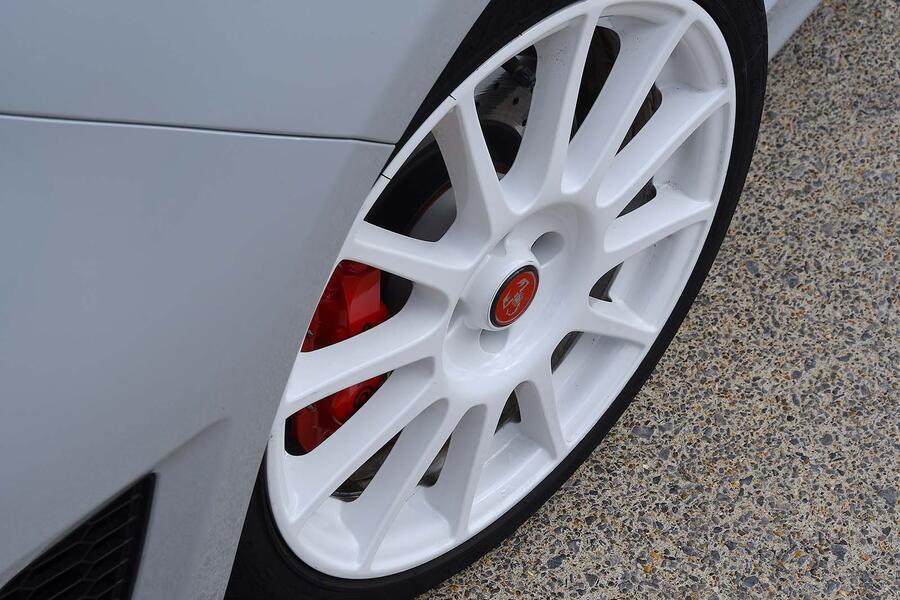 Need to know
All 695s from 2018-on have 178bhp – the standard car, the Turismo, Competizione and the Tributo 131 Rally special edition. Basic 595 gets sports seats; the Turismo gets leather plus aluminium gearknob and pedals. The Competizione has slim bucket seats, plus Alcantara and carbonfibre around the cabin. A 595 or 695 can do 40mpg-plus if driven sensibly. VED will be £165 per year, unless it's a pre-April 2017 car, then it's CO2-based.
Buyer beware
Insurance: You might reasonably assume the 595 would occupy low insurance groups, that's not always the case. Standard versions can come in at a reasonable group 25, but it can also rise to 35 in the limited-run Esseesse spec. That's higher than the Ford Fiesta ST Performance Edition's group.
Servicing: Abarth has fixed-price servicing. We were quoted £179 for a full service on a 15,000-mile 2017 595 Competizione.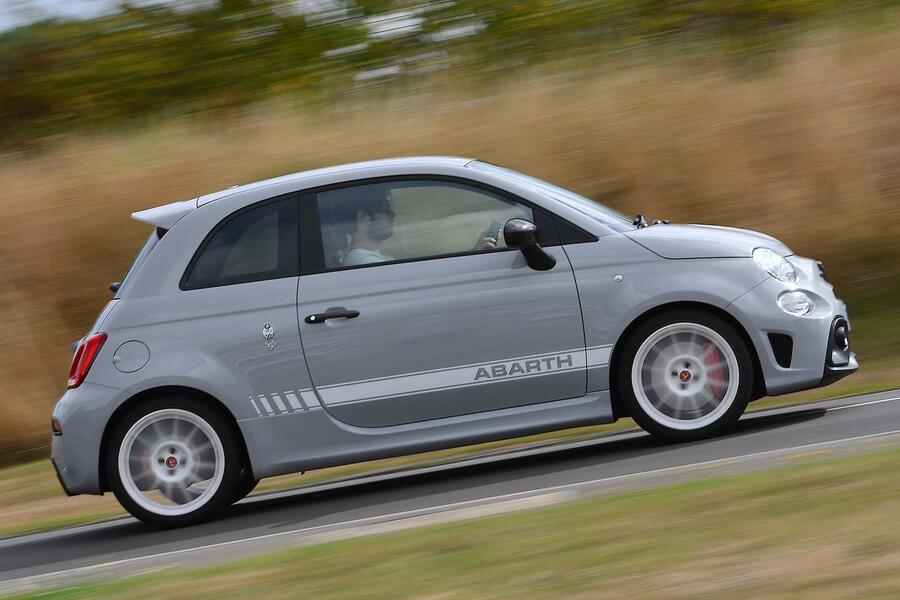 Our pick
595 1.4 T-Jet Competizione: The Competizione has a number of chassis and brake upgradesthat make it worth the reasonable premium you'll pay over the standard car.
Wild card
695 Esseesse: Only 1,390 were built, with white wheels, an aluminium bonnet and an adjustable spoiler, but it's still not the rarest 695. The earliest examples are 2021 cars, though, so they're still expensive. Cheapest we found was £29,395.
Oliver Young
https://www.autocar.co.uk/car-news/used-...abarth-595