10-20-2021, 07:52 AM
Nearly new buying guide: Alfa Romeo Giulia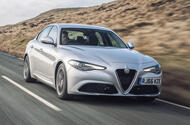 You can now get one for less than half its price new. And here's how
Anyone bored with the same-old, same-old offerings in the executive car class has, since 2016, been able to cast a little wider and bag a deeply competitive and wonderfully charismatic saloon with an Alfa Romeo badge. You see, the Giulia is a really compelling alternative that competes on performance, running costs and driving experience, and for which none of the old Alfa apologies is needed.
From launch, the choice of engines has started with a 197bhp 2.0-litre four-cylinder petrol and increased to 276bhp with the Veloce and Veloce Ti versions. The diesel range stems from a 2.2-litre four-cylinder with either 148bhp or 177bhp. Then there's the top-of-the-range Quadrifoglio – a car so good that it's best reserved for its own separate guide – with a 503bhp 2.9-litre V6. All engines come with an eight-speed automatic gearbox.
Standard equipment is decent, too, with most models getting an 8.8in infotainment system, cruise control, dual-zone climate control and a host of safety systems such as lane departure warning, forward collision alert and automatic emergency braking.
Click here to buy your next used Giulia from Autocar
It comes in four trims: Giulia, Super, Speciale and Veloce. The entry-level Giulia trim equips the Alfa with 16in alloy wheels, cruise control and rear parking sensors. Inside, there's dual-zone climate control and Alfa's infotainment system complete with a 6.5in display and a DAB radio. Upgrade to Super for 17in alloys and uprated infotainment with an 8.8in display and sat-nav, while Speciale adds 18in alloy wheels and a sporty bodykit. The range-topping Veloce gets a unique set of alloys, an upgraded braking system and lovely crafted aluminium paddle shifters.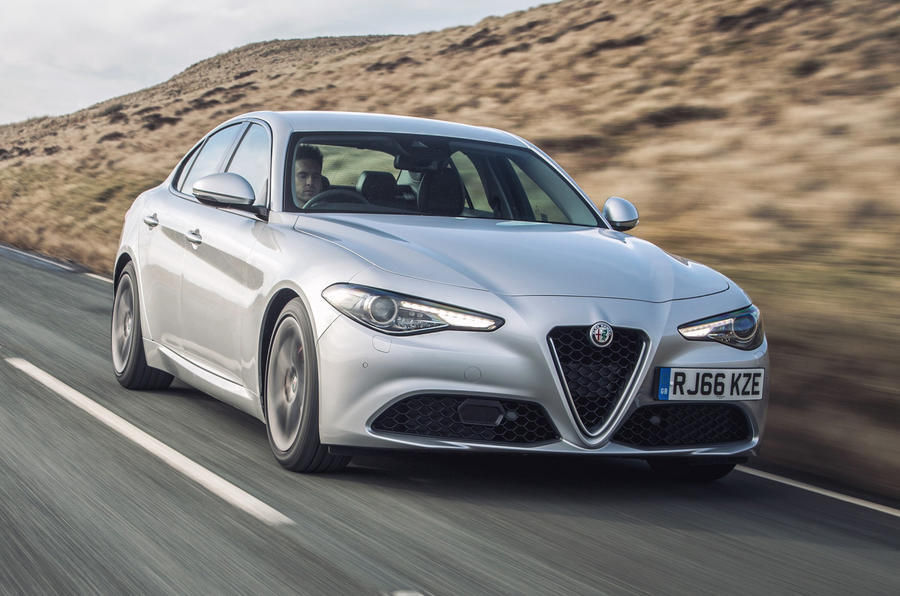 To drive, the Giulia is a lesson in how an executive car can be made to handle well, with quick steering and a fluid ride quality. The interior fit and finish can't match that of the BMW 3 Series or Audi A4, but it is smarter than the Jaguar XE. Space is also better in the Giulia than its British rival, although leg room in the rear still isn't a patch on that the A4's.
The boot is among the deepest in the class and, on Speciale versions, there's a useful 40/20/40 split folding rear bench as standard.
In 2020, the Giulia was updated, with the infotainment upgraded to a touchscreen affair, albeit still with a rotary dial for certain functions, and the interior materials were improved. It also gained advanced driver assistance systems and smartphone mirroring now comes as standard.
Prices for an early Giulia start at around £14,000. Budget between £15,000 and £18,000 for good 2017 and 2018 cars and £19,000 to £22,000 for 2019 models. Expect to spend around £28,000 on a 2020 car.
BUYER BEWAREEngine Loose hose clamps, for example on the coolant pipes, can lead to leaks. Check there are no unusual noises from the fuel pump and that the turbo is OK.
Electrics and warning lights Check all is well because random unexplained events are common. Re-flashing software updates, new connections are often the solution. A main dealer will have all the updates.
Steering Listen for noisy steering on full lock. According to Alfa it's not a problem, merely a characteristic.
Body Check the rear sceen doesn't tremble excessively over speed bumps and that, if there are crash repairs (more likely to be at the rear), that they are to an acceptable standard. Likewise, not all Giulias have rear parking sensors so check the bumper and corners for scrapes and poor touch-up repairs. 
Interior Check the alarm isn't overly sensitive 
Parts Some components can take an age to source. 
Need to know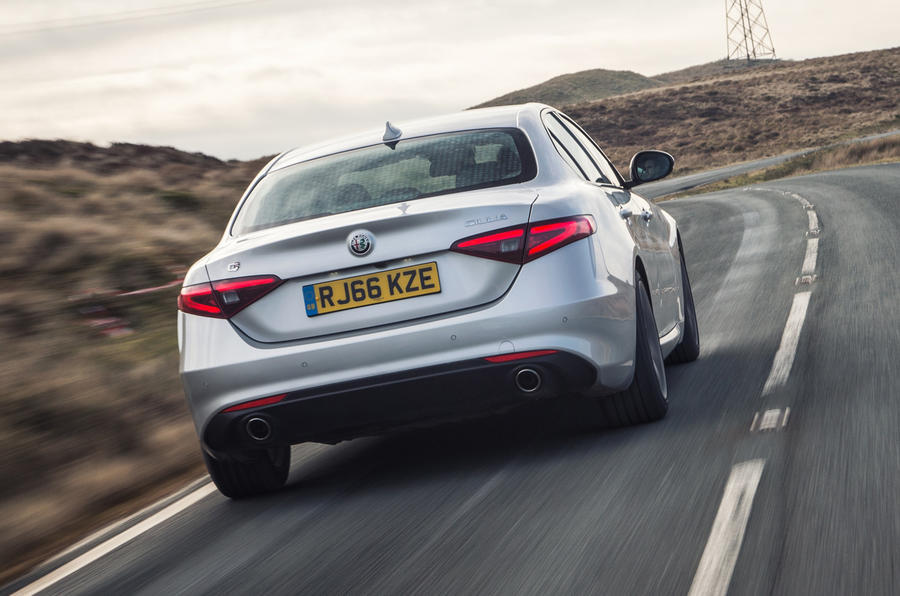 There has been one recall, for cars built between November and December 2017. Mineral oil might get into the braking and clutch system. Consult your Alfa dealer.
If you experience tyre scrub when on full steering lock, don't worry: they all do that. This is due to aggressive steering geometry that allows the car to have very quick steering and resist understeer at speed.
Alfa Romeo finished in 25th place out of 31 manufacturers in the most recent What Car? Reliability Survey. The Giulia has in the past finished in the top three in its class, although this year it finished in a respectable mid-table position.
Our pick
Giulia 2.2 JTDM-2 Super: The standard Giulia comes with plenty of equipment, but it's the Super version that we would recommend because it has a slightly better interior and part-leather seats that give it a more premium feel.
Wild card
Giulia 2.0 TB 280 Veloce: The 276bhp 2.0-litre petrol gives the car the feel of a cut-price Quadrifoglio model, with storming performance and wonderfully eager handling. The interior's suitably sporty, too.
Ones we found
2016 Giulia 2.2 Super, 34,000 miles, £14,995
2017 Giulia Quadrifoglio, 28,000 miles, £37,995
2018 Giulia 2.0 Veloce, 12,000 miles, £24,995
2020 Giulia 2.2 Speciale, 3500 miles, £28,000
READ MORE
Alfa Romeo Giulia and Stelvio Quadrifoglio upgraded for 2020 
Alfa Romeo plots small electric SUV for 2022 
https://www.autocar.co.uk/car-news/used-...meo-giulia