01-30-2023, 09:02 PM
Nearly new buying guide: Alfa Romeo Giulia QV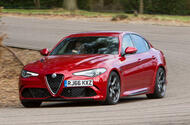 The Alfa Giulia QV is a hugely characterful, romantic four-door saloon
This nimble saloon has all the charm and theatre of a four-door Ferrari, with none of the impracticality
If we could dream any dream we wanted to dream, we all probably would have a relatively affordable and wondrously good-looking four-door Ferrari parked on our driveway. 
It would be the sort of car in which we could have immense fun yet also use every day without fear of impaling ourselves, going bankrupt or having to force our families to catch the bus and meet us at the other end.
Since 2016, the Alfa Romeo Giulia Quadrifoglio has been providing the answer to that dream. It looks a bit like a four-door Ferrari saloon might look. It has a glorious 503bhp twin-turbocharged 2.9-litre V6 with plenty of Latin character. It's fabulous, hugely romantic and completely irresistible to any enthusiast with a centilitre of petroleum in their veins.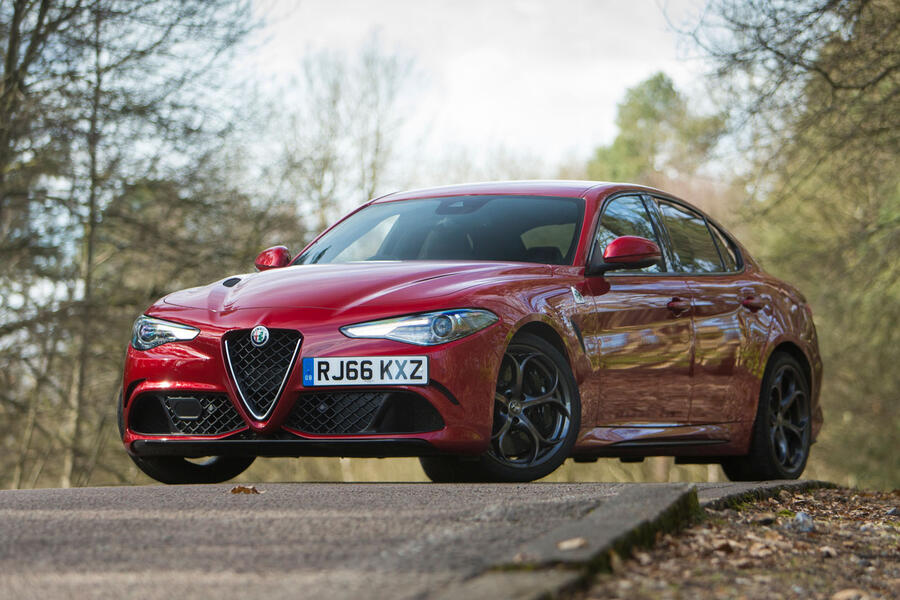 On the road, it lives up to all that promise, and then some. The engine is indeed a dream, with an instantaneous throttle response and huge power. It sends that shove through an eight-speed automatic gearbox, and the Quadrifoglio can cover the 0-62mph sprint in just 3.9sec and go on to a top speed of 191mph. And it can be eco-friendly, too, because Advanced Efficiency is one of the four driving modes you can choose from, along with Natural, Dynamic and Race.
All those clever chassis electronics help the Quadrifoglio corner wonderfully, too. It feels light and nimble, with super-quick steering and plenty of grip. In fact, it's all quite delightful, with handling that is multi-adjustable and supremely entertaining. It rides well also, possessing a suppleness rare in cars of such performance. 
It offers an excellent low-slung driving position, with everything well positioned around the driver. The seats are supportive and have a good range of adjustment, as does the steering wheel.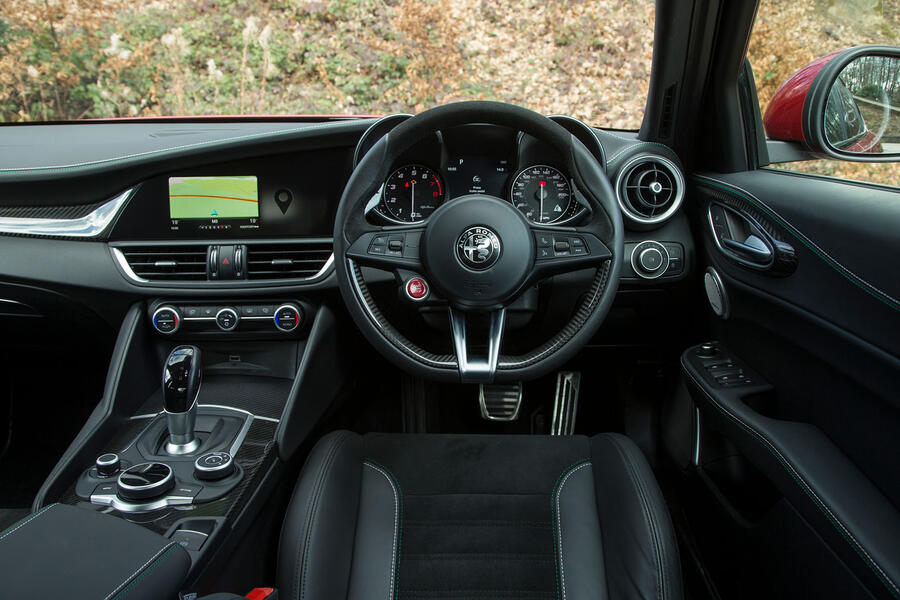 The dashboard and surrounding areas are logically laid out, while the instrument dials are clear and easy to read. The infotainment system is controlled by a rotary controller and relayed through an 8.8in screen. It's easy to operate, even if some rivals' systems have sharper graphics. There's also a built-in sat-nav and Apple CarPlay and Android Auto smartphone mirroring. 
Space in the rear is good but not outstanding. There's enough leg room for taller people, although head room isn't overly generous. The point here, though, is that there should still be plenty of room for your family to come along too. 
The boot is also a good size, bigger than most of its rivals, although the rear seats don't fold to enable a greater carrying capacity. 
And now here's the really good news: prices for the Quadrifoglio now start at around £35,000 for early cars with average mileage for the year. Most 2017 and 2018 cars command between £40,000 and £45,000, and you can expect to pay between £45,000 and £50,000 for a 2019 or 2020 model and something like £50,000 to £55,000 for a 2021 or 2022 car.
Stack those prices against that of any Ferrari and you can see this is one dream that could quite easily become a reality.
Our top spec
There's just one trim but plenty of options that might have been added, including carbonfibrebacked Sparco seats, which are supportive yet comfortable, and carbon-ceramic brakes, which work well from high speeds but can take time to heat up.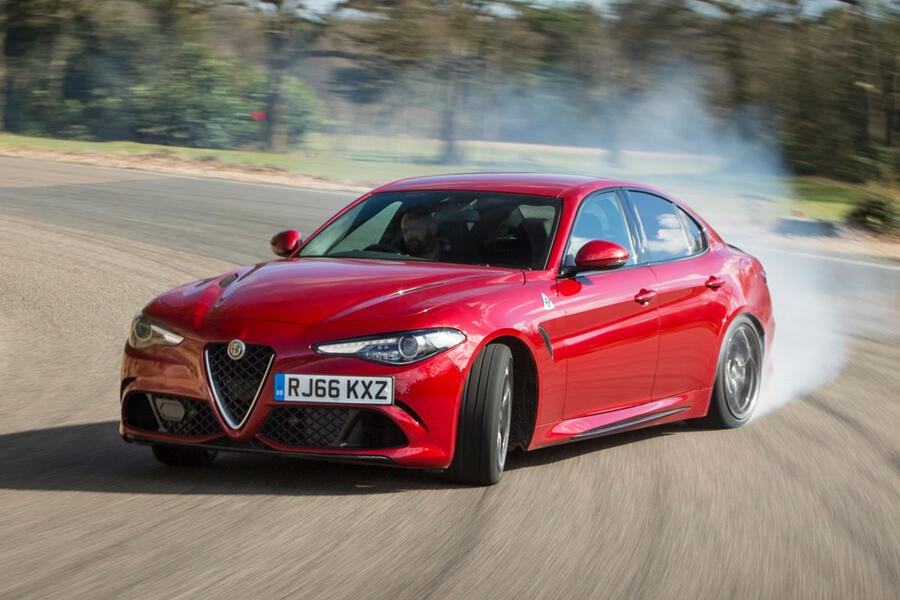 Need to know
Alas, its fuel consumption can be frightening. The official 30.7mpg will be hard to achieve in reality. 
Cars registered before April 2017 incur high VED; younger ones incur the £165 flat rate plus the £355 luxury levy from years two to six. 
If your tyres scrub on full lock, fear not: it's due to the aggressive steering geometry that allows the car to have a very quick rack and to resist understeer at speed.
Buyer beware
Recalls: There has been a recall for the whole Giulia range that involves cars built between November and December 2017. Mineral oil might get into the braking and clutch system. The QV also had a recall for the possibility of the rear brake discs having micro-cracks. Check both have been done.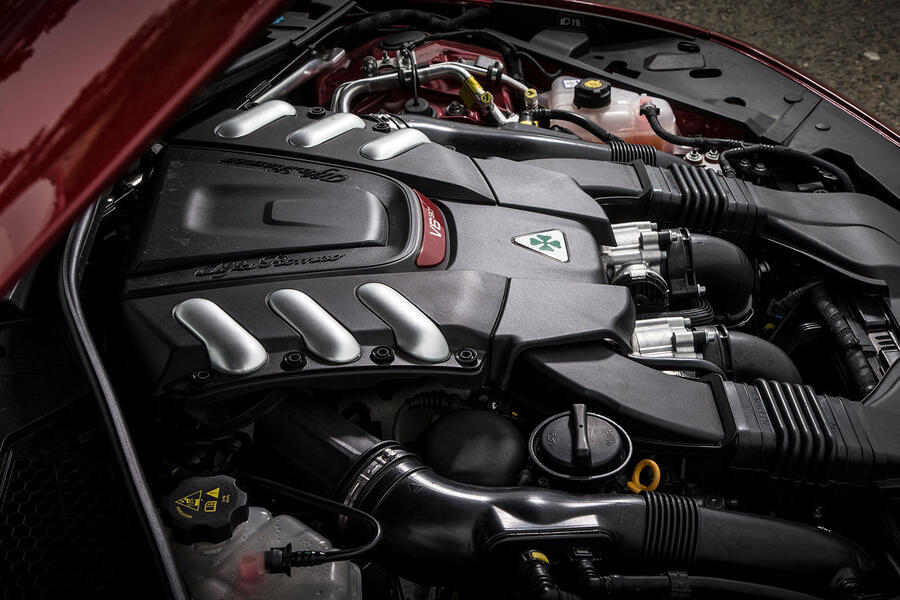 Reliability: Reports suggest the Giulia isn't the most trustworthy car, backed up by our QV long-term test experience. In our sister title What Car?'s latest Reliability Survey, it finished 25th out of 26 cars in the executive class. Alfa Romeo as a whole was ranked 29th out of 32 manufacturers.
Our pick
2.9 V6: There's only one engine on offer here, but the brawny V6 is undeniably the highlight of the QV experience, delivering a razor-sharp response with hardly any lag, despite being heavily turbocharged. 
Wild card
GTA/GTAm: An extra 30bhp, 100kg lost and an aggressive bodykit make for the ultimate super-saloon. It will be out of reach for almost all of us, given the desirability and just 500 being made, but if you can, you should.
https://www.autocar.co.uk/car-news/used-...-giulia-qv