09-25-2021, 01:48 AM
Nearly new buying guide: Audi A3 Sportback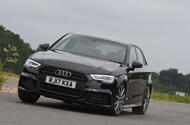 Black Edition adds black body addenda and privacy glass
Especially after its 2016 facelift, the Audi A3 is a handsome used buy. We survey your options
The Sportback is the five-door member of the A3 family and very popular it is, too, with around six times as many of them on the used car market as there are three-door models. The two extra doors make the Sportback's appeal easy to understand, plus it has a bit more presence about it, being slightly longer and taller.
We're talking about 2016-reg cars and newer, by the way. The year matters because that's when this upmarket hatchback, launched in 2013, was facelifted.
The 2016 facelift brought new headlights, a more angular single-frame grille and restyled tail-lights and rear bumper. The engine range gained a couple of new petrol units: a 113bhp 1.0-litre turbocharged three-cylinder and a more conventional 187bhp 2.0-litre turbo. They joined the existing 148bhp 1.4 petrol turbo, which has cylinder-on-demand (CoD) tech for better economy, and two diesels: a 108bhp 1.6 TDI and 148bhp 2.0 TDI. Also carried over were the 296bhp S3 and extreme 395bhp RS3.
Click here to buy your next used A3 Sportback from Autocar
Trims range from entry-level SE (16in alloy wheels, standard suspension, xenon lights and the A3's party trick, a retractable 7.0in infotainment display) through SE Technik (sat-nav, rear parking sensors) and Sport (17in alloys, dual-zone climate control) to S line (stiffer suspension, 18in alloys, a bodykit, LED headlights and sports seats). Oh, and one more: top-spec Black Edition, with black detailing and a premium sound system. Across the board, safety tech includes semi-autonomous traffic jam assist, a smarter lane assist system and a cross-traffic assist function.
Used Sportbacks are split 50:50 between petrol and diesel. Of the two diesel engines, the 1.6 TDI is more numerous but you're better off with the 2.0 TDI, which is quicker and more relaxed at a cruise but almost as economical. It was more expensive new, of course, but thanks to diesel's fall from grace, its premium has all but vanished. For example, we found 32,000-mile, 2016/66-reg examples of both engines priced at £12,500 apiece. It pays to shop around.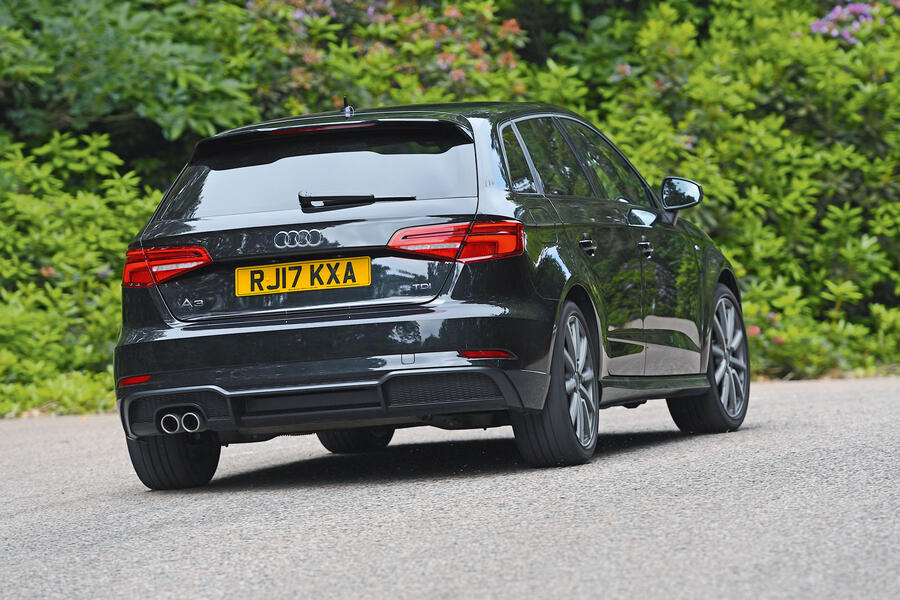 Of the petrols, the 2.0-litre is a rare bird and expensive. In any case, the 1.4 TFSI CoD (it was replaced by the more economical 1.5 TFSI COD in 2018) is the pick. It's a punchy thing that produces its maximum torque from as low as 1400rpm all the way to 4000rpm. That's a wider powerband than the 2.0-litre diesel. Add good fuel economy and uncanny refinement, and it's the engine to have. A 2016/66-reg 1.4 Sport with 30,000 miles is around £11,500. The manual gearbox is more involving, but once you've spent time with the seven-speed S tronic auto, you won't look back.
The 1.0 TFSI plugs into the fashion for small, hard-working three-pots and is perky and, if you're careful, economical enough. However, used ones are at least as expensive as 1.4 TFSIs so we'd give it a miss.
Top spec pick
Black edition: On top of the bodykit, leather seats, sat-nav, tauter suspension and everything else the lower trims pile on, this spec adds purposeful-looking black exterior trim and darker windows.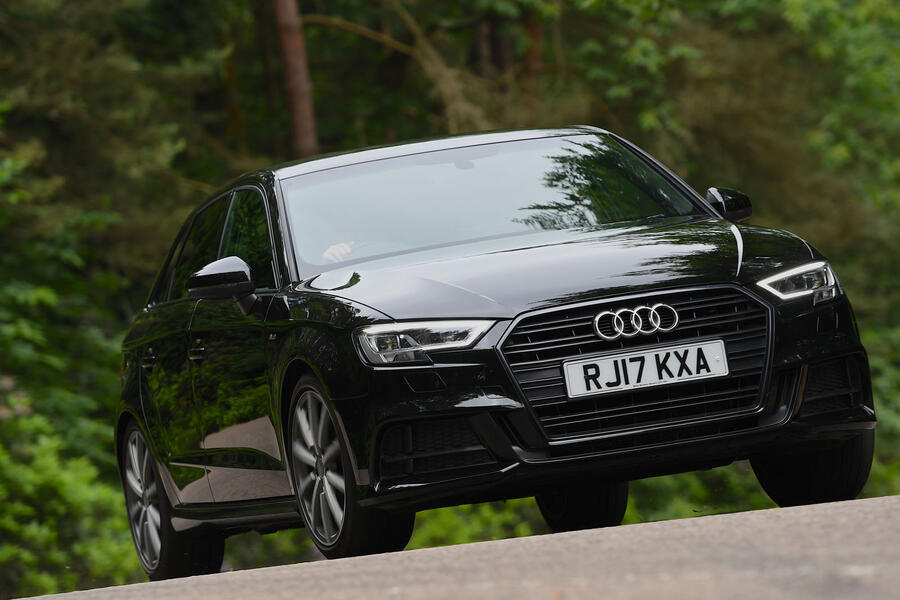 BUYER BEWARE
Engine Leaking water pumps have been reported so check for leaks and stains. 
Transmission If a DSG automatic, scrutinise workshop bills for evidence of the scheduled fluid and filter change at 40,000 miles. Same applies to the four-wheel drive system if fitted.
Interior Check the infotainment screen rises soundlessly. Buzzes and rattles have been reported from the trim, so satisfy yourself they're not serious or annoying.  Check all features and systems including the electronic handbrake work as they should.
Need to know
Newer A3s use a power rating system to identify them, rather than the traditional engine size. Audi's argument is that in these downsized times, power output is a better indicator of performance than capacity. Numbers start at 30 (a power band from 110-130hp) and rise by increments of five.
The Sportback's boot is only 15 litres larger than the three-door hatchback's, although with the rear seats folded, there's 120 litres more load space. Meanwhile, despite the Sportback's wheelbase being 35mm longer, rear cabin space is barely any greater, either.
To avoid an unpleasant surprise after purchase, compare models with the standard suspension to those with firmer sports suspension (for example, S line).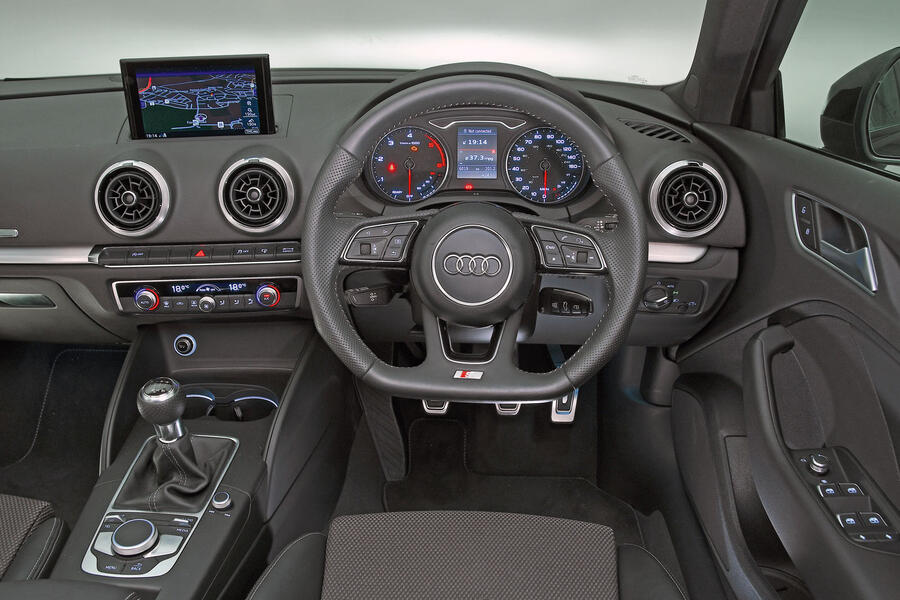 Our pick
Audi A3 1.4 TFSI CoD S Line: This smooth, torquey and economical 148bhp 1.4 TFSI engine with cylinder-on-demand tech is a great all-rounder and ideal for the average-mileage driver. S line trim brings a sportier feel.
Wild card
Audi RS3 Quattro S Tronic: The 395bhp range-topper does 0-62mph in 4.1sec but it's the ferocity, stability and quality that really impress. Just make sure yours is fitted with the optional magnetic dampers.
Ones we found
2016 A3 1.6 TDI 110 Sport, 125,000 miles, £6995
2017 A3 1.0 TFSI 116 SE, 30,000 miles, £10,995
2018 A3 30 TDI SE Technik, 15,000 miles, £15,495]
2019 A3 35 TDI SE Technik, 1000 miles, £20,000
READ MORE
Audi E-tron Sportback revealed as electric coupe SUV
New 2020 Audi RS3 to take fight to AMG with 394bhp
Former BMW executive named new Audi boss
https://www.autocar.co.uk/car-news/used-...-sportback