01-23-2023, 06:24 AM
Nearly new buying guide: Audi A3 saloon
The saloon iteration of Audi's popular compact exec lives in the shadow of the ordinary A3
Audi's usefully practical, fine-quality baby saloon finally gets the recognition it deserves
Even nine years after it first went on sale, some people might still be unaware that the Audi A3 Saloon even exists. While the A3 hatchback is ubiquitous in many parts of the country, the saloon has always been much lower in profile, the sales ratio roughly 3:1. 
We think that's unfair, because the Mk1 saloon is handsome to look at, easy to drive, usefully practical and, being fairly small (only 146mm longer than the hatch), pretty easy to manouevre in tight confines, too. 
The most obvious rival when it was new (2013 to 2020) was the Mercedes-Benz CLA. It's for you to decide which looks smarter, but the A3 objectively has the nicer interior. As with the hatch, it has materials and equipment usually reserved for much pricier cars, with high-quality plastics, fabrics and switchgear in abundance.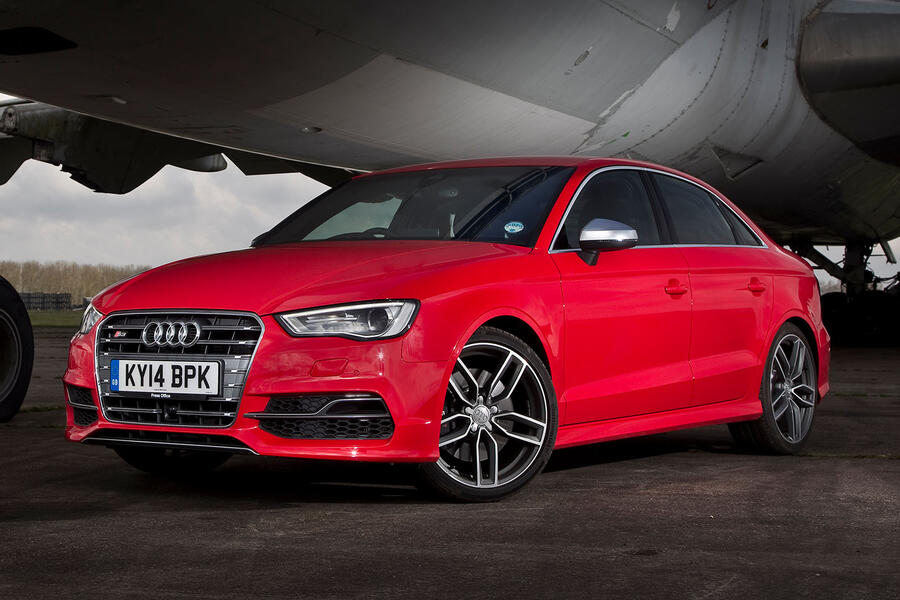 The Audi A3's infotainment is top-notch as well, beinig clear see and intuitive to use, thanks to a screen that pops out of the dashboard upon start-up and a rotary controller down to your left. 
The A3 Saloon has an engine for everyone, but the sweet spot is the clever and smooth 138bhp 1.4-litre turbo petrol, which turned from a four-cylinder into a two-cylinder when appropriate, delivering excellent economy and low emissions. It's refined, barely audible at idle and a great match for Audi's seven-speed dual-clutch automatic gearbox – although, as on most of the other engines, a six-speed manual was also available.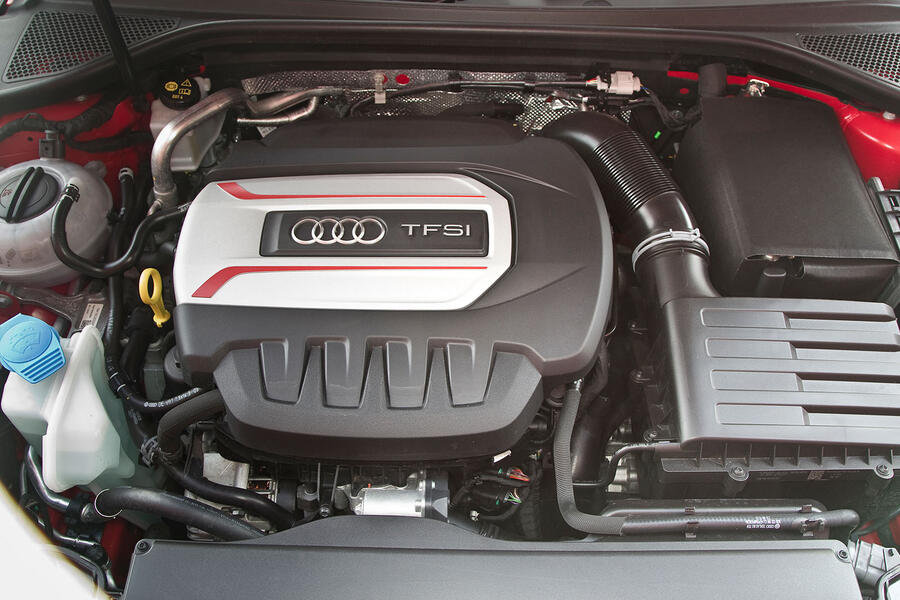 The 1.4-litre engine produced 148bhp from the 2015 model year and was replaced by a 1.5-litre unit in 2017, although we don't like that engine quite as much, because it feels more sluggish to pick-up. 
There's also a 178bhp 1.8-litre turbo petrol, the only engine you could have along with Quattro four-wheel drive (apart from the go-go Audi S3 and Audi RS3 variants, which made 296bhp and and 395bhp). Black-pump fans got a 113bhp 1.6-litre and a 148bhp 2.0-litre.
A facelift came in 2016, bringing a new 114bhp 1.0-litre three-cylinder petrol engine that was sprightly yet could surpass 50mpg overall if treated delicately. Other changes include redesigned lights at both front and rear and the availability of digital dials, called Virtual Cockpit. 
The two trim levels were simple but upmarket. Sport had 17in alloy wheels, sat-nav, climate control, cruise control and rear parking sensors. S Line added part-leather seats LED running lights, xenon headlights, a subtle bodykit, smart 18in alloys that, along with firmer suspension, ensures a harsher ride over less-than-perfect surfaces.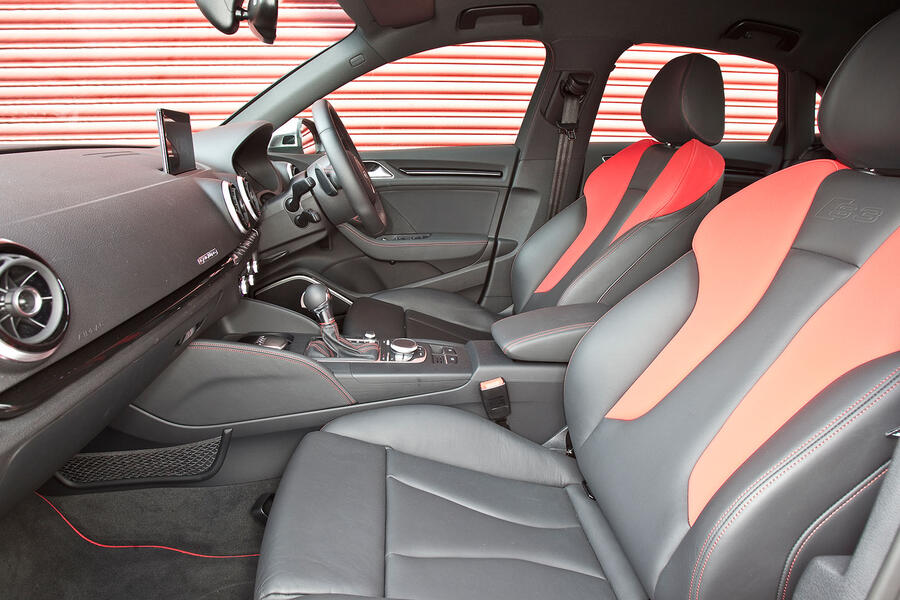 Options worth looking out for include heated seats and a very useful adaptive cruise control system that works all the way down to a stop and up again. 
The saloon shape is slightly less practical than the hatch shape, with a smaller boot opening, but this is rather compensated for by an extra 45 litres of capacity (at 425 litres) and 40:20:40-split folding rear seats. 
The rear leg room isn't amazing, especially when tall people are in the front, but head room is reasonable enough. 
Overall, this A3 looks as good and drives as well as larger Audi saloons but is cheaper to buy and easier to park into the bargain.
Our top spec
Sport: S Line gives you plenty of kit and looks great, but the stiffer ride could be a deal-breaker. Entry-level Sport has pretty much all the standard kit you will need and will be easier on your back.
Need to know
Audi's baffling new naming system came to the A3 in 2018. A '30' very much doesn't mean a 3.0-litre engine, rather a 1.0-litre.
Prices start near £6000. Spend £7000 to £10,000 on good 2014 and 2015 cars, up to £12,000 on 2016 and 2017 cars, up to £17,000 on 2017 and 2018 cars and up to £22,000 on the last examples.
The A3 Saloon came second out of 26 executive cars in What Car?'s latest Reliability Survey. Audi as a brand was 21st out of 32, though.
Buyer beware
Automatic gearbox: The S Tronic 'box is a delight to use, but it features a Mechatronics control unit that has a nasty habit of packing in and costing £1500 or so to repair.
Timing belt: Diesels need a new timing belt at five years or 75,000 miles, while petrols need one at five years or 60,000 miles. Budget about £750 here.
Water pump: The water pump's plastic housing can degrade and crack, springing a leak. If left as such, the whole unit will need replacing for several hundred pounds.
Diesel filter: Diesels dislike regular short journeys, and the DPF can get clogged up as a result. Unless you do major miles, a petrol should serve you just fine.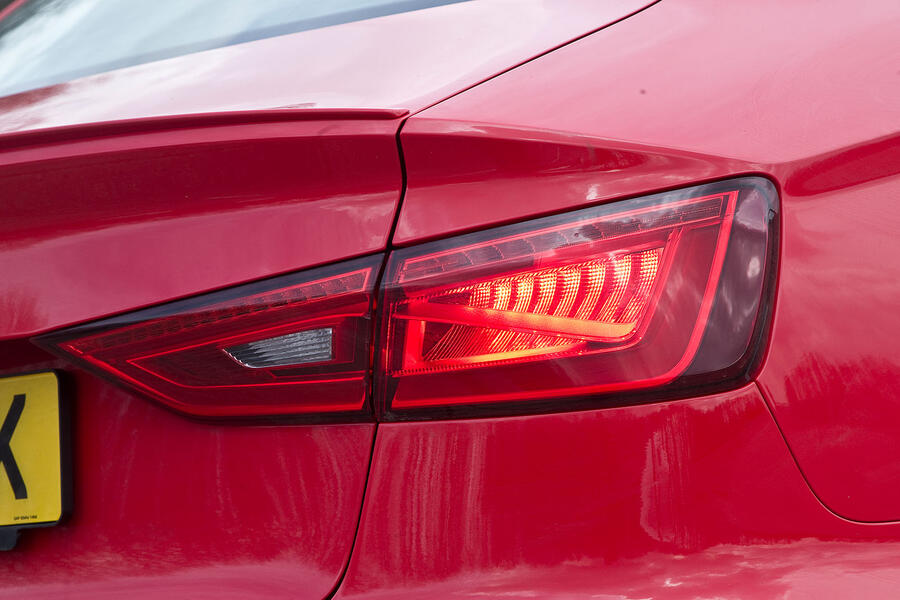 Our pick
1.4 TFSI 140: Annual road tax will be just £30 for one of these registered before 1 April 2017 – impressively low for a petrol, but then it will get 40mpg overall in the real world. The later 150 version is equally impressive.
Wild card
1.8 TFSI Quattro: Aside from the obvious S3 and RS3 tearaways, consider hunting down a 1.8 TFSI with four-wheel-drive, which will give you the security you might need during the winter – plus 0-62mph in 7.3sec performance.
https://www.autocar.co.uk/car-news/used-...-a3-saloon