09-16-2021, 07:27 PM
Nearly new buying guide: Audi A4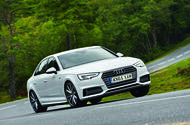 Latest model grew in size but its weight came down
Audi's compact executive saloon has an enduring appeal
There's been an Audi A4 saloon since 1994. We're now on the fifth generation, which was launched in 2015 when it was billed as the most efficient, refined and high-tech one of all. No surprise there, but it takes nothing away from the fact that each generation of A4 has played its part in establishing the model as a serious player in the family saloon class. 
Among the current A4's many attractions are a level of build quality that on occasion eludes its rivals. It has a clean and unostentatious appearance that buyers find appealing. And rather than excelling in one or two areas, it's satisfying across most. 
It replaced the fourth-gen model that ran from 2008-15. Their registration years aside, you may struggle to tell the two apart. Our tip is to look for the kick in the baseline of the later car's headlights. 
Click here to buy your next used A4 from Autocar
Fortunately, under the skin, the game had moved on rather more. For example, thanks to its new, aluminium-rich platform, the later model is 120kg lighter than its predecessor, despite being larger. It's also better to drive, more luxurious and features more technology. 
At launch and later in 2016 there was the usual fleet-friendly mix of punchy 2.0-litre diesels, one of them, the 148bhp Ultra, being capable of a then-claimed 74.3mpg. But there was also a 148bhp 1.4 TFSI petrol as well as a 187bhp 2.0 TFSI. All bar the 1.4 were available with optional seven-speed S tronic dual-clutch automatic gearboxes. Today, on the used market, the numbers of manual and auto 'boxes are evenly split, but there are around 50% more diesel-powered A4s than there are petrols.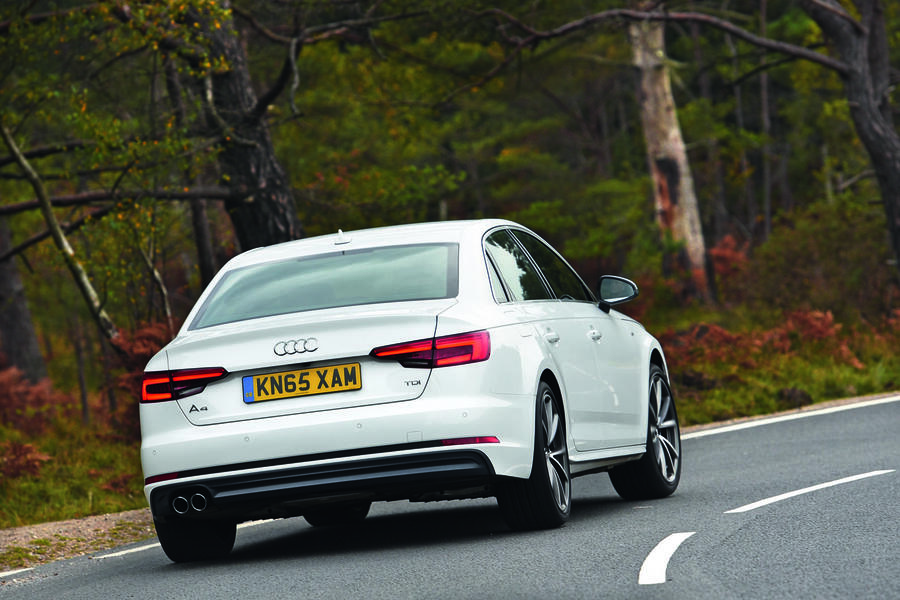 Higher up the range were quattro versions of a more powerful 2.0 TFSI making 249bhp, a 3.0 TDI V6 with 215bhp and another making 268bhp, this time with a Tiptronic gearbox.
Of all the versions, the humble 148bhp 1.4 TFSI represents real value for money, but don't look for a 2019 car – last year it was dropped and replaced by a 148bhp 2.0 TSI. Meanwhile, there are lots of keenly priced 148bhp 2.0 TDI Ultras and not all of them at silly mileages. If you have a caravan or boat to tow, choose one of the powerful quattro diesels. In 2017 the 349bhp S4 surfaced. The quattro system keeps it planted but a BMW 340i is a more engaging car. 
The range was updated early this year with all engines, bar the new S4 3.0 TDI, now being 2.0-litre affairs. Other changes included updated infotainment and Audi's Virtual Cockpit made standard. 
Throughout, SE has been the gateway trim, and given the A4's modest abilities, pretty much the only one you need thanks to its xenon headlights, sound-deadening windscreen, parking sensors, tri-zone climate control and a well-equipped infotainment system. Sport adds a few more luxuries, but sporty, body-kitted S line serves only to remind you that you should have got that 3 Series M Sport.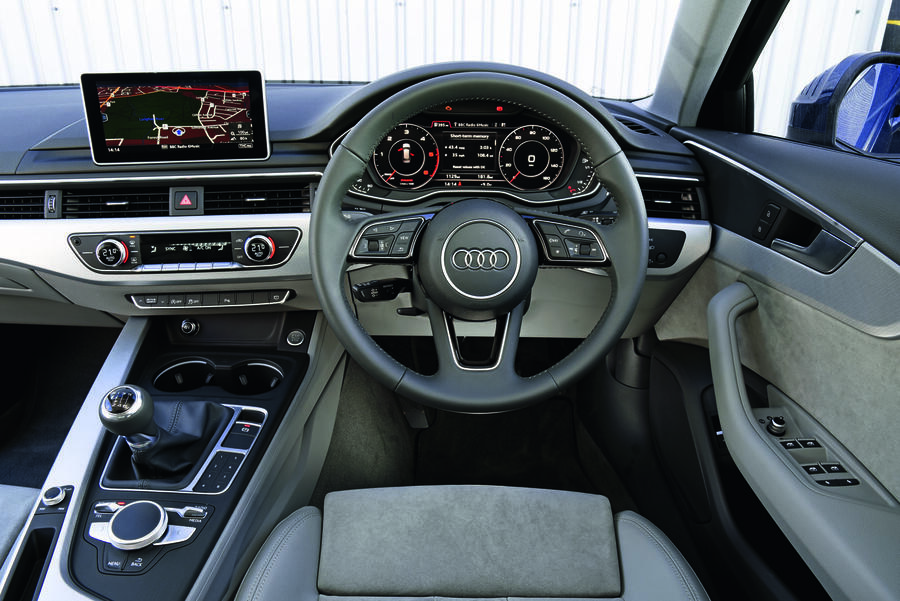 BUYER BEWARE TransmissionThe automatic gearbox can give trouble so check the changes are smooth and quiet. The manual gearbox can suffer oil contamination of the clutch and a failed dual-mass flywheel.
Variable servicing Routine service intervals can be up to two years or 19,000 miles apart, so factor this into your examination of the service record. More frequent servicing is best. 
Engine The popular 2.0 TDI engine requires a new cambelt every five years or 75,000 miles. 
Body Check for damages to the parking sensors since it takes only one failed unit to hobble the rest.  
Interior  The tough interior can disguise high mileage very well so crosscheck the car's true mileage with MOT records. Be sure you can connect your phone to the infotainment system and that the screen doesn't flicker.
Need to know
Regular A4s have an optional seven-speed S tronic dual-clutch automatic gearbox, while the most powerful diesel, and the sporty S4 and RS4 models, have an eightspeed Tiptronic torque converter 'box. Both offer manual override. 
Audi's double-digit power rating-based model naming was rolled out last year. It addresses the fact that modern engine capacities are no longer indicative of power output. Across Audi's range there are at least nine numbers, with regular A4s tagged either 35 (145-159hp), 40 (165-198hp) or 45 (223-244hp). 
Audi's approved used scheme says only, somewhat ambiguously, that it will endeavour to provide a service history certificate at time of vehicle handover. Make sure you know the car's history before you purchase it.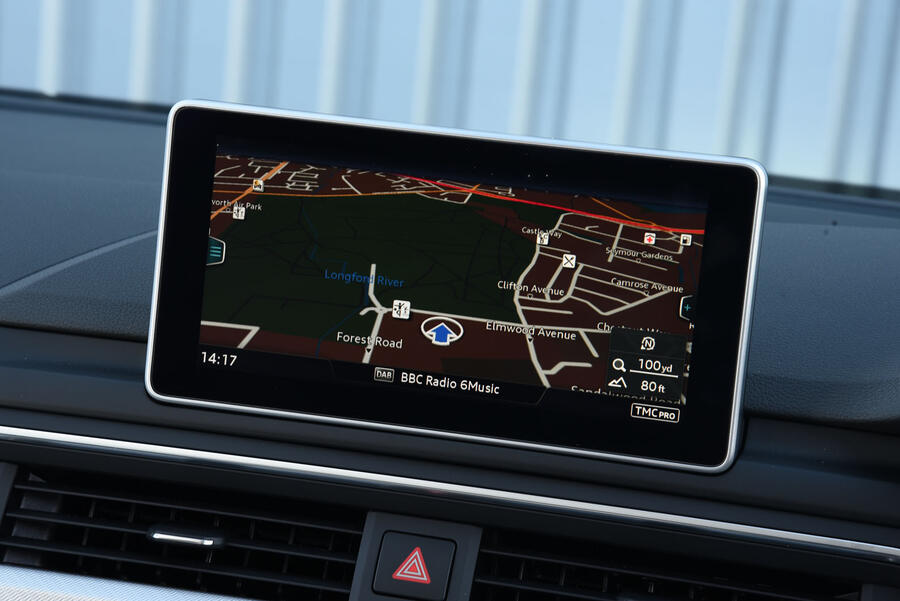 Our pick
A4 2.0 TDI 190PS SE: The high-power 2.0-litre diesel engine is smooth and refined; it's lusty, too, with 295lb ft available. It's a Euro 6 engine, of course, so no worries there. SE trim is great value.
A4 1.4 TFSI 150 Sport: Not the swiftest A4 but plenty fast enough, plus it's refined, comfortable and economical with it. Standard equipment includes 17in alloys, extendable squab sports seats and an upgraded sound system.
Ones we found
2015 2.0 TDI 150 Ultra SE, 117,000 miles, £9750 
2016 1.4 TFSI Sport, 60,000 miles, £10,295 
2017 2.0 TDI Ultra Sport S tronic, 56,000 miles, £13,990 
2018 2.0 TFSI SE S tronic, 19,000 miles, £17,800
Read more
2019 Audi A4: pricing for facelifted executive car revealed​
Audi A4 long-term test review: final report​
https://www.autocar.co.uk/car-news/used-...de-audi-a4