10-23-2021, 04:56 PM
Nearly new buying guide: BMW 4 Series Gran Coupe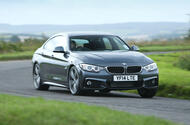 Could Munich's style-led saloon be the best of all possible worlds? Quite possibly - and it's now below £10k
If you make the assumption that the BMW 4 Series Gran Coupé takes all the best bits about being a BMW and all the best bits of being a hatchback and mixes it with the best bits of being a coupé, then it sounds like a recipe for a very desirable motor – and, by and large, it is.
Picture this confection as a 4 Series Coupé with two extra doors and you won't be far off. Inside, the dashboard is pure old-school 3 Series. Material quality is good and everything works in a precise, well-damped fashion. You have to climb over the rear wheel arch to get into the back seats but, once you do, space for the outer two seats is fine and equal to that of a 3 Series. Despite the sloping roofline, there's enough head room for most, although the centre rear occupant won't be quite so well off.
The boot has a bit of a lip to negotiate, but it is a useful square shape and comes with split folding rear seats. With all the seats down, maximum capacity is not far off that of the 3 Series Touring, so the 4 Series Gran Coupé can cope with the odd Ikea trip.
Click here to buy your next used 4 Series from Autocar
Entry-level SE trim comes with 17in alloy wheels, cruise control, parking sensors, automatic lights and wipers, dual-zone climate control, a DAB radio, Bluetooth, leather seats and sat-nav. Sport adds 18in alloys and sports seats. M Sport fits an aggressive bodykit, bespoke M Sport wheels, sports suspension and an upgraded sat-nav system.
The entry-level engine is the 420i, a turbocharged four-cylinder petrol unit that can sometimes feel a little weak unless you absolutely nail it. The 430i, a more powerful version of the 420i, is better. But if you can stretch to it, the six-cylinder 440i is wonderfully refined yet has a real sporting edge to its note and proper, hairy-chested performance.
Diesels start with the 420d, an engine that is far more flexible and fuel efficient than the 420i. It is punchy and smooth. There is also an automatic-only 430d, which is even smoother, has massive midrange surge for truly effortless pace and is impressively frugal.
Then there's a four-wheel-drive 435d xDrive that is certainly rapid. Unlike the 3 Series Gran Turismo, the rear-wheel-drive 4 Series Gran Coupé handles just as well as the car on which it is based. The steering is responsive and allows you to accurately place the vehicle on the road. Where the standard suspension can thump over bumps and potholes, the adaptive version can be set to Comfort, which takes the edge off the very worst jolts. Avoiding anything with 19in wheels helps as well.
Prices start at less than £10,000 for early cars. Spend £15,000 on a good 2016 car, £17,000 on a 2017 one and £18,000 on a 2018 model. Big bargains are to be had and 2019 and 2020 cars can be found for £20,000.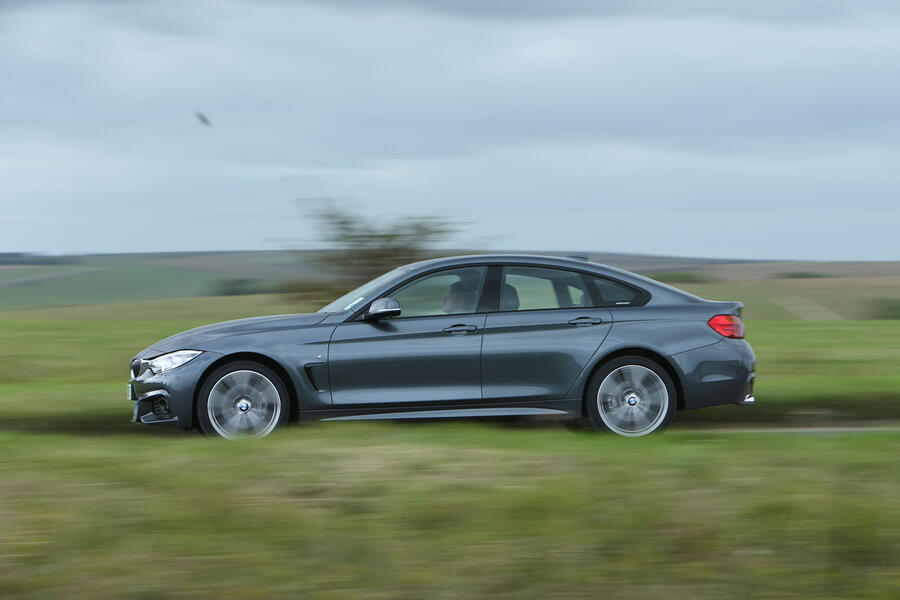 BUYER BEWARE
Vehicle status Check this programme in the infotainment system for the car's health (coolant level, brake pad condition etc).
Engine The EGR valve can coke up leading to running issues.
Service history This is carried in the key fob and can be displayed via the infotainment system. Check it's full but also consult invoices for the hard detail.
Steering Some owners have complained of steering rack issues including a knocking noise when turning the wheel. 
Body Check for repairs and run at least two history and provenance checks with different companies to ensure you've covered all bases and that it isn't a self-insured write-off that's been repaired. The nose is low and chips easily. Make sure the electric boot button works (if it doesn't, the car may have been rear-ended).
Headlights LED headlights are coded to the car very expensive to replace if faulty so check they work.
Wheels The diamond-cut alloy wheels on M Sport cars can corrode. This usually originates from kerb damage that allows road salt to react with the exposed metal. If this is left untreated, damage could spread. And since repairs to this type of alloy wheel are slightly more complex than standard alloy wheels, it can be quite expensive to fix. Make sure you're not the one footing the bill for damage caused by the previous driver.
Interior Make sure the windows rise and seal properly to prevent water ingress. Likewise, check the footwells and glovebox for water entering via the scuttle panel when the drain holes block up. Check every last feature from the automatic brake to driving modes.
Need to know
* Under WLTP tests, the petrol 420i averages 44.1mpg, the 430i 42.2mpg and the 440i 36.7mpg. The punchy and frugal diesel 420d returns an impressive 61.4mpg.
* If you buy a car registered after 1 April 2017, you will be charged VED under the new flat-rate fee of £150, unless you happen to be buying a 4 Series Gran Coupé that had an on-the-road price greater than £40,000, in which case you'll pay an extra luxury car tax, boosting your annual bill to £475 a year.
* There has been a recall about the fuel pump. Affected cars built between September 2014 and April 2015 should have had it replaced. Check with your BMW dealer.
Top spec pic: 435d xDRIVE M SPORT Rapid performance allied to reasonable economy. It's smooth, suave and, with 4WD, eager even on wintry UK lanes.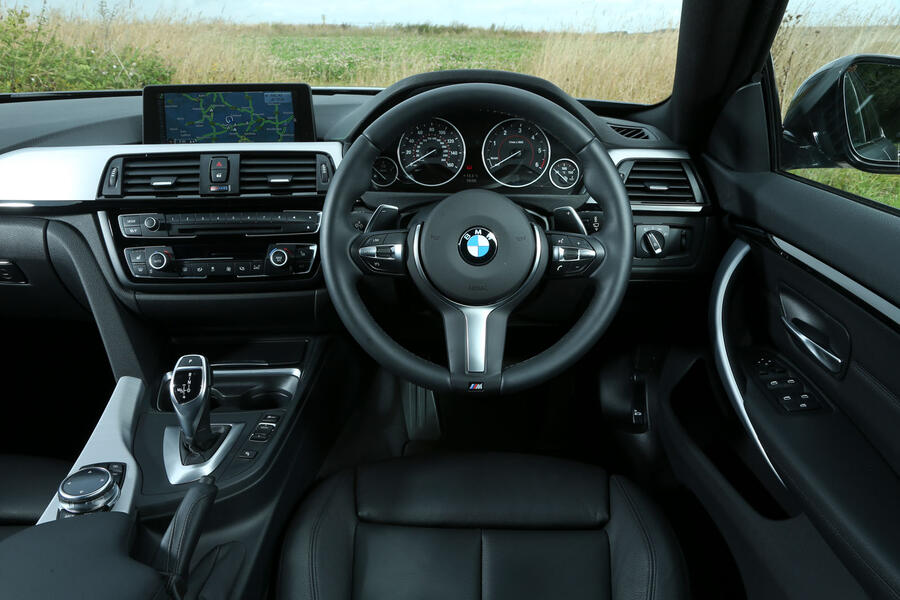 Our pick: 420d SE Entry-level SE trim comes with plenty of kit, including leather seats and sat-nav and, in combination with the abstemious and popular 2.0-litre diesel, it won't cost you a fortune to buy or to run.
Wild card: 440i M SPORT Who can resist a bit of inline-six muscle for some lairy larks on your favourite B-road? You'll get loads of equipment and pumped-up kicks galore. Used ones are cheap and not only go like stink but cut quite a dash, too.
Ones we found:
2015 420d SE, 78,000 miles, £10,995
2016 435d xDrive M Sport, 50,000 miles, £16,995
2017 440i M Sport, 37,000 miles, £20,000
2019 420d M Sport, 29,000 miles, £20,995
READ MORE
BMW 4 Series Gran Coupe review
2020 BMW 4 Series Coupe revealed with dramatic new look
First drive: 2020 BMW 4 Series prototype
https://www.autocar.co.uk/car-news/used-...gran-coupe