12-05-2021, 07:05 PM
Nearly new buying guide: Citroen C4 Cactus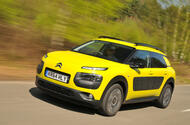 This eye-catching SUV-cum-hatch is worth a look
A bit confusing, the history of the C4 Cactus. The first cuddly incarnation arrived in 2014 as a quirky, Airbump-laden small SUV. It was designed in the Citroën idiom of old to stand out from the crowd, but it also offered practical, comfortable and fuel-efficient motoring. It sold on looks alone, though, because it looked like nothing else and came in a range of bright colours that contrasted neatly with those protruding bumps along its flanks.
A facelift in 2018 ushered in a much sharper but less cute-looking Cactus, with Airbumps minimised and a much more mainstream approach, and in the process, it became marketed as a regular family hatch rather than an SUV. It was retired this year and its place was taken in the order books by the new C4, a car that, up until that point, had been a family hatch but was now marketed as an SUV. Clear? Good. Then let's continue. 
Click here to buy your next used C4 Cactus from Autocar
Well, first there was a range of frugal petrol and diesel engines on offer. Petrol-wise, there's an 81bhp three-cylinder 1.2-litre and two turbocharged versions of the same unit making 109bhp or 128bhp. The only diesel initially was a 99bhp 1.6-litre, and it was replaced by a 1.5-litre (also with 99bhp) as part of the car's facelift. Pre-facelift examples come in four different trim levels: Touch, Feel, Flair and Flair Edition. Touch gets a 7.0in touchscreen infotainment system, a DAB radio, a USB port and cruise control. Feel adds air conditioning, Bluetooth and a leather-trimmed steering wheel, plus gloss black exterior trim and body-coloured door handles. Flair adds plenty more kit, including sat-nav and a rear-view camera. Flair Edition gives you fancy seats and a panoramic roof.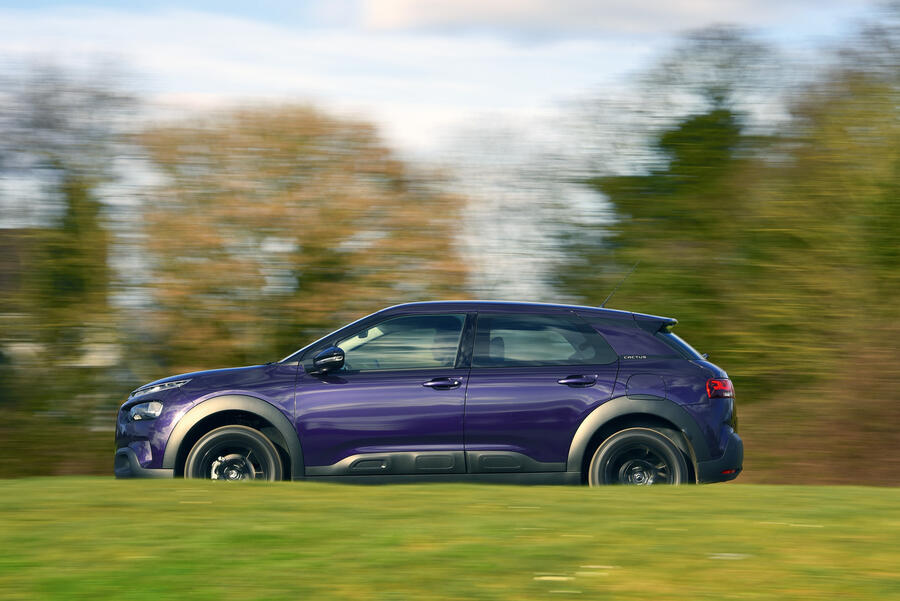 Post-facelift cars get more safety kit – including emergency brake assist and lane departure warning – and come only in Feel and Flair trims. Feel carries on very much from what went before, but Flair comes with everything Flair Edition had, along with extra safety technology including automatic emergency braking, lane departure warning and speed limit recognition. Inside, the infotainment system on all cars gained Android Auto, Apple CarPlay and MirrorLink smartphone mirroring. 
As far as ride and handling go, it's clear that Citroën tried to prioritise comfort. Post-facelift cars feature the Progressive Hydraulic Cushions that aim to slow down the suspension's reactions to big compressions. That said, the ride can be caught out, as the soft suspension allows the body to pitch back and forth. In corners the overly light steering doesn't give a feeling of confidence. At least grip is strong enough that it'll understeer in an easily controllable manner if you overstep the mark. 
There is plenty of space up front and the ultra-soft seats give the impression of sinking into your favourite armchair. Rear space is better for two, rather than three, because the C4 Cactus isn't very wide. Still, there's a good amount of leg and headroom back there, and it has a reasonably sized boot. It has a high lip, though, and the opening isn't that generous, making loading bulkier items more difficult.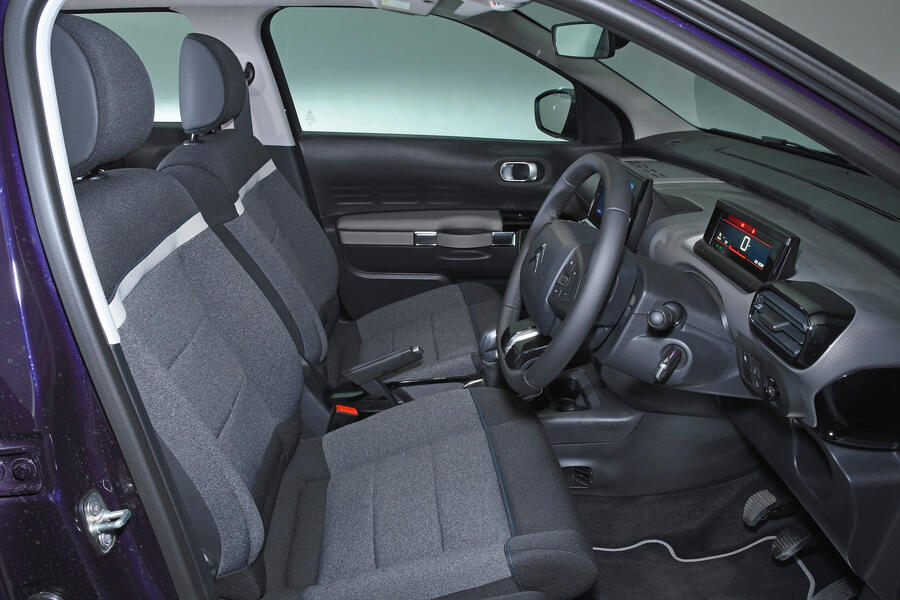 Need to know
Prices start at about £5000 for a high-mileage early car. Around £6500 nets a lower-mileage 2015 car with a full service history; £7500-£8000 secures a 2017 car and between £9000-10,000 gets a low-mileage 2018 from a dealer. Spend £13,000-£18,000 on facelifted 2019 and 2020 cars. 
The 1.6-litre diesel claims 78.5mpg and 95g/km; later, WLTP-tested 1.5-litre diesels return 70.6mpg. The petrol turbo Puretech 110 returns 65.7mpg and 100g/km, or 61.4mpg post-facelift, or 56.5mpg for the Puretech 130.
Buyer Beware
Engine: Diesels need regular motorway journeys so the diesel particulate filter (DPF) doesn't clog up. 
Electrics: A number of electrical problems have been reported, including the air-con and sat- nav. 
Suspension: Some disgruntled owners have reported suspension problems. 
Recalls: The DPF on some models made between January and May 2018 could be damaged by a piece of plastic in the exhaust. Check with a dealer to find if your car is affected. The glue on the bumper trim on some 2016 models might become unstuck. A dealer will be able to stick it down with better glue. 
A bonnet latch on cars built from May 2014 to September 2015 might not hold the bonnet down at speed. Ask a Citroën dealer if your car is affected. Some 2016 cars with an auto 'box might have gear-change issues and require a new part. 
The starter motor can overheat due to a problem and in extreme cases catch fire. Affected vehicles were made between June 2016 and October 2016. Check with a dealer if the work has been carried out. 
The protective sleeve on the fuel pipe could wear against other engine components, resulting in a fuel leak on cars made between September 2016 and February 2017. Check with a dealer.
Reliability The C4 Cactus didn't feature in our sister magazine What Car?'s latest Reliability Survey, but Citroën as a brand ranked 11th out of 30, which is respectable. 
Our pick
1.2 110: We like the three-pot 1.2-litre petrol, but we'd only recommend the turbocharged 109bhp version. The lesser 81bhp petrol is rather slow and the 128bhp version won't be as frugal in the real world.
Wild card
1.2 130 Flair Edition: There wasn't a hot version of the Cactus but, throwing fuel consumption to the wind, we'd opt for the 128bhp petrol in top Flair Edition trim for a bit of panoramic roof-opulence. 
Our top spec
Feel: Go for Feel trim to get aircon. This is because the rear windows on the C4 Cactus just pop out, rather than wind down, which might not please some of your back-seat passengers.
Ones we found
2015 C4 Cactus 1.2 Puretech 82 Feel, 35,000 miles, £7000
2017 C4 Cactus 1.6 BlueHDi Flair, 30,000 miles, £9995
2020 C4 Cactus 1.2 Puretech Flair, 3000 miles, £18,000
https://www.autocar.co.uk/car-news/used-...-c4-cactus