09-12-2021, 12:41 PM
Nearly new buying guide: Ford Kuga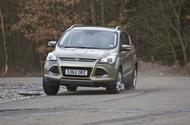 It's a compact SUV for keen drivers at down-to-earth money, and it comes in many different forms
There was a Ford Cougar once; a family-size coupé based on the Mondeo Mk2. It was a handy thing that, in range-topping 2.5 V6 guise, could do 0-62mph in 8.2sec. 
Although it's spelt differently, the Kuga, launched in 2013, at least sounds the same and, with the right engine, promises to be almost as much fun. It's a family SUV rather than a coupé, so where the Cougar was sleek and low, the Kuga is tall and chunky. It's based on the Focus Mk3 and is the model we think of when searching for an example of a fine-handling mainstream SUV. 
Like most cars, the Kuga can be split into pre- and post-facelift generations. The latter arrived in 2016 and is characterised by restyled front and rear ends, the availability of a new 118bhp 1.5-litre TDCi diesel engine, an improved infotainment system within a more comfortable interior and extra driver assistance tech. 
Click here to buy your next used Kuga from Autocar
If only for its striking-looking trapezoidal grille first seen on the Edge, Ford's larger SUV, it's the generation to buy and not as expensive as you might fear, with a 2017-reg 1.5 TDCi Zetec with 20,000 miles costing £13,350. 
Over the years, the engine range has expanded to include busy little Ecoboost petrols pushing out 118bhp to one producing 174bhp, although saddled with four-wheel drive and an automatic gearbox as standard. They're pleasant to punt along as well as cheap to run if your mileage is low, but if you're a Kuga person with the kind of active lifestyle the brochure depicts, one of the diesels is a better choice – something like the mid-power 148bhp 2.0 TDCi.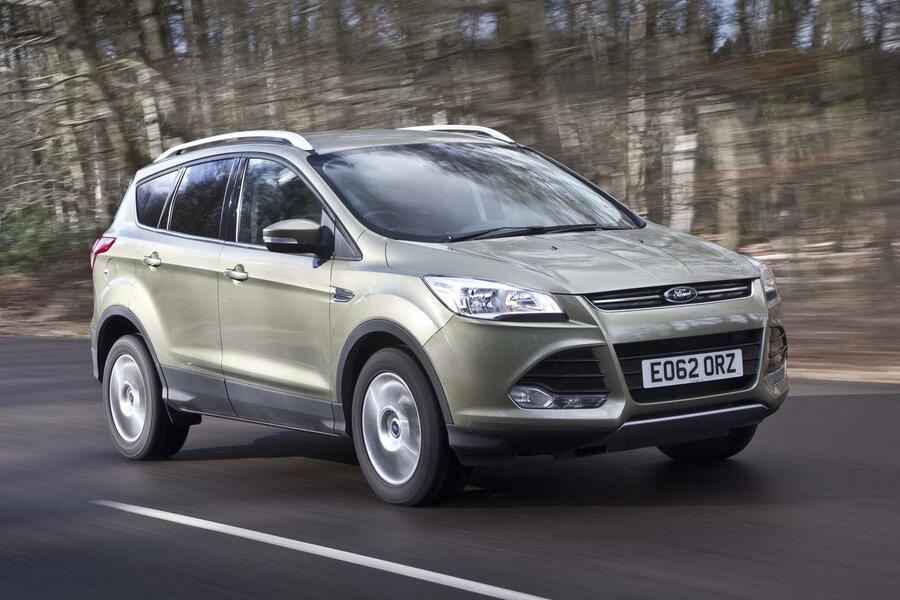 This engine has a braked towing capacity of 1800kg but add four-wheel drive and an automatic gearbox and it can shift 2100kg, the same as the 178bhp 2.0 TDCi, which has four-wheel drive as standard. If you're into dragging boats off the beach, four-wheel drive is perfect, but for most situations, a standard two-wheel-drive Kuga is just fine. The six-speed dual-clutch Powershift transmission is a good one, by the way, and worth seeking out. 
Ubiquitous Zetec trim opens the batting but it's Titanium, the next one up, that's easily the most plentiful on the used market. To the Zetec's respectable roster of kit (alloys, a digital radio, air-con and a heated windscreen), Titanium adds larger wheels, partial leather trim, climate control and rear parking sensors. It's our favourite, but if you must spoil the ride, have sports-suspended ST-Line trim. 
For reasons best known to itself, Ford unleashed a luxo-spec Vignale on impressionable buyers in 2016. Still, it's not all bad since today's canny buyer can pick up a 2017/17-reg 2.0 TDCi 150 Vignale with 17,000 miles for £17,000, compared with a current new price of £33,690. 
Ford was one of the first with an approved used marketing scheme. It promises full service history and cars covered by the balance of their original three-year warranty.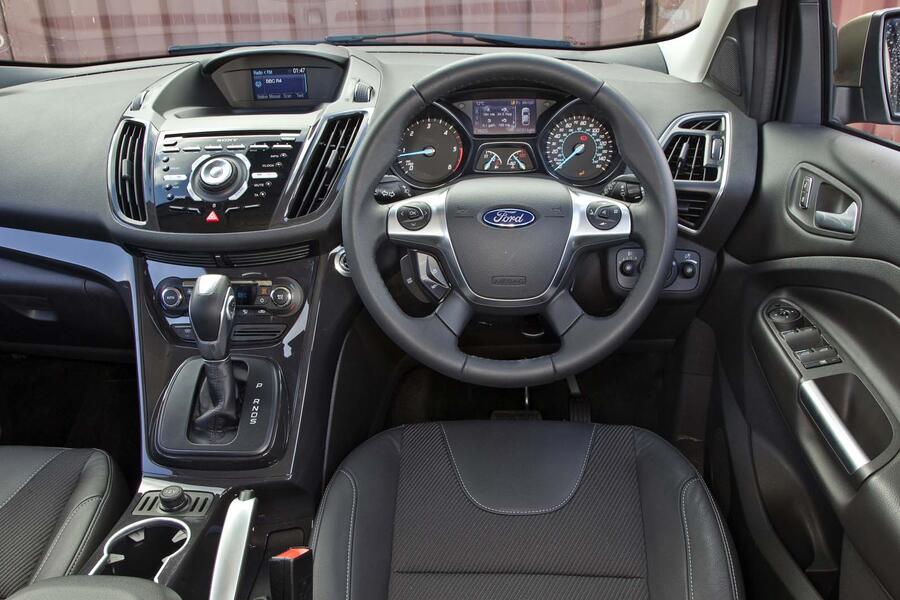 BUYER BEWARE
EngineIf it's a diesel, take it for an extended test drive that might reveal running issues associated with the diesel particulate filter being clogged. Is the oil level high? This could suggest fuel dilution caused by the DPF being regenerated too often (extra fuel is used to raise the exhaust temperature but unburned quantities can fall into the crankcase and raise the oil level). If it's an EcoBoost petrol, check the coolant level and the condition of the cylinder head. Also inspect the oil filler for mayonnaise-like deposits indicating that coolant and oil are mixing. The EcoBoost engines are known as EcoBoom engines by owners for their cooling problems. 
TransmissionThe automatic gearbox requires fresh fluid and filters every three years; cost around £450. If a tow hook is fitted, fell for possible clutch slip by promptly pulling away in a high gear.
BodyListen for sundry knocks and squeaks from doors and tailgate. Check the windscreen for stress cracks at the edges. On 4x4 versions, inspect the condition of the underside.
interiorOn high-spec trims check that all features including the air conditioning and, depending on model year, that the Sync 2 (identified by the SD card slot in the centre console) or Sync 3 (models from 2017) infotainment system works. It's a family car so scrutinise seats, belts, parcel shelf, carpets and trim for excessive wear.
Need to know
The Kuga has been subject to a number of safety recalls, including potential cracking of the cylinder head, the B-pillar trim being too close to the seatbelt pre-tensioner, the possibility of the clutch pressure plate fracturing, the knee airbag not deploying and the risk of the sump cracking. 
Surprisingly, given the Kuga's otherwise strong safety credentials, automatic emergency braking is an option rather than standard. Worse still, it's not available with Zetec trim at all. Meanwhile, its five-star Euro NCAP rating was awarded as long ago as 2012, since when the test has been toughened up. 
If you like to have the driver's seat just so, electrically powered 10-way adjustment is available from Titanium trim upwards.
Our pick 
Kuga 2.0 TDCI 150 Titanium: This version boasts good performance and economy, while Titanium builds on Zetec with things such as a sat-nav and parking sensors. An approved used 2017/ 17-reg with 10,000 miles is £14,500.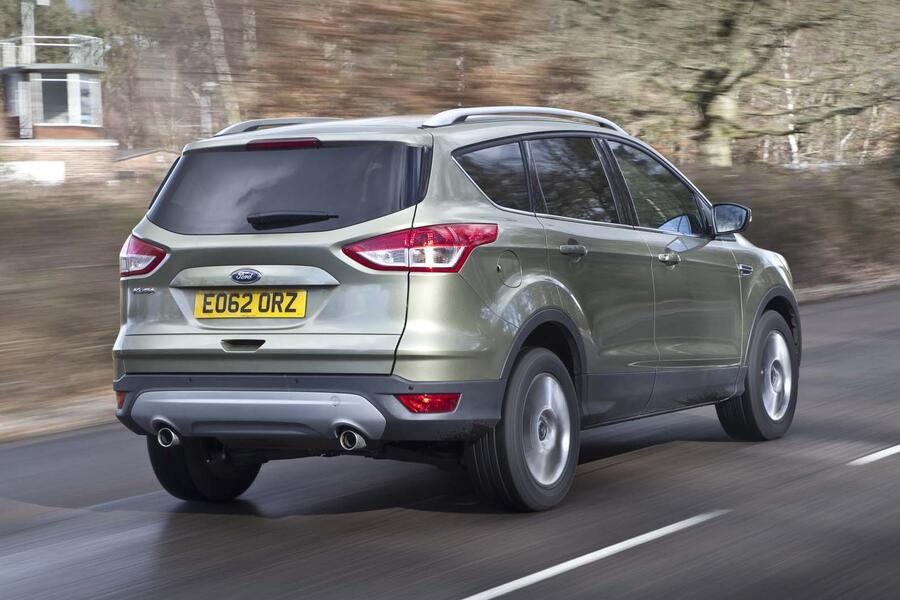 Wild card
Kuga 1.5 Ecoboost 176 Zetec Nav Auto 4WD: Slower than less powerful versions due to its being four-wheel drive and automatic means this orphan in the range is great value used, with a 3000-mile 2018/68-reg one costing £17,500.
Ones we found
2013 Kuga 2.0 TDCi Titanium, 120,000 miles, £7795 
2015 Kuga 2.0 TDCi Zetec, 74,000 miles, £9283 
2017 Kuga 1.5 TDCi Zetec, 25,000 miles, £11,200 
2018 Kuga 1.5 Ecoboost Zetec, 15,000 miles £15,000
Read more
New Ford Kuga revealed with fresh design and hybrid option​
https://www.autocar.co.uk/car-news/used-...-ford-kuga