10-09-2021, 01:02 PM
Nearly new buying guide: Ford Mustang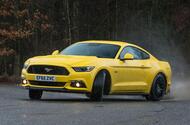 Used UK-market Mustangs are fun and affordable. We investigate
It took some decades for Ford to wake up to the fact that us Brits might like to look like Frank Bullitt once in a while, but it finally delivered in 2015 when it launched the first right-hand-drive Mustang.
It was available in full-fat 5.0 V8 GT and economy-oriented 2.3T Ecoboost forms and clothed in a choice of coupé (called Fastback) and convertible bodies. Six-speed manual and automatic gearboxes were offered. Today, on the used market, transmission numbers are split 50/50, but the V8 easily outnumbers the 2.3T. Ditto Fastbacks compared with the convertible.
Bullitt fanciers go for the 5.0 V8 GT manual, which has the requisite number of cylinders and goes harder and sounds better. The gearshift feels heavy and nicely mechanical, too.
Click here to buy your next used Mustang from Autocar
The downside is economy of around 20mpg at best. Here the 2.3T Ecoboost has the edge, with a figure that's around 10mpg better. Fortunately, this smaller engine is also decently quick, with 0-62mph coming up in 5.8sec compared with the V8's 4.8sec. Not only that but it's also a more willing and flexible engine than the larger motor. In short, it's a great everyday Mustang.
It's cheaper, too, with early used Ecoboosts starting at around £19,000, whereas the cheapest 5.0 V8 we found was £22,000, although that's still a great price. The fact is, as the Mustang settles down, values are beginning to soften for both engines. They're not falling off a cliff – the model is still too desirable for that and great value compared with the European opposition – but now is a good time to buy.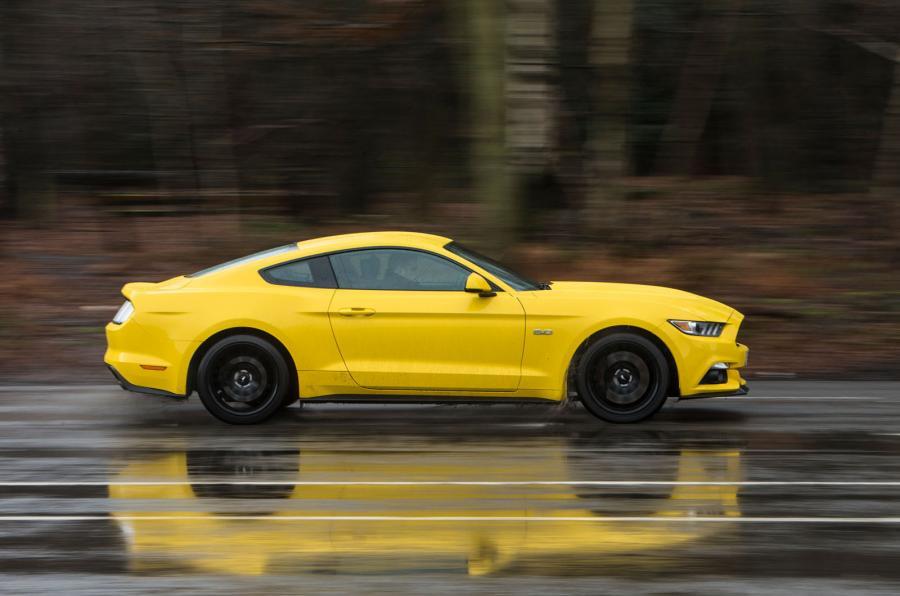 Standard kit included 19in alloys, xenon headlights, LED tail-lights, dual-zone climate control and an 8.0in touchscreen. The optional Custom Pack added heated and cooled front seats, rear parking sensors (it's a big car, so these are useful) and uprated sound and navigation systems.
The 2018 facelift brought a sharper nose and lower bonnet line, LED headlights and more power for the V8 (up from 410bhp to 443bhp). The six-speed auto 'box was swapped for a 10-speed while the manual gained rev-matching tech for smoother and faster downshifts accompanied by a very Bullitt-like blip of the engine.
Cabin quality was given a boost and options included a Carbon Sport interior package. The changes weren't sufficient to date earlier cars, which is good news for values.
Things you should check when perusing used 'Stangs include the air-con (compressors and condensers can pack up), the oil cooler (some have leaked into the cooling system) and bodywork, which can include everything from a poor paint finish to inconsistent panel gaps.
BUYER BEWARE 
Engine On the V8, a rattle from cold may not be the timing chains but piston slap that can score the bores. Or it may be a harmless noise from the bottom end. On the same engine, check the oil cooler isn't leaking.
Transmission Where fitted, check the auto box shifts promptly or at all. The valve bodies may be to blame if not. A clunk from neutral to drive or reverse may require replacement of the front transmission flange to remedy. Some manual gearboxes have suffered broken selector forks. All that V8 torque should expose a failing clutch. 
Tyres Check all four are a premium brand and have plenty of life.
Body Regarding the soft-top, check you're happy with the inevitable gaps between the hood and body, as well as on coupé, too, those pretty much everywhere else. Unless it's been crashed, poor quality control at the factory is to blame (in the US, the Mustang is a budget muscle car). Check the long doors' edges for car park dings. You'd have to be a saint not to clonk them. Examine the paint finish for imperfections. Scrutinise the whole car, but the rear end in particular, for evidence of crash repairs. Make sure the wing mirror puddle lights come illuminate. On early cars check that corrosion hasn't taken a serious hold on the underside.
Interior On earlier cars, fit and finish is only reasonable and a bit better on facelift models so be sure everything is works and is secure (for example, the windows can drop a little). Check the air con blows cold (the condenser can fail).
Need to know
You should know by now that the V8 will struggle to better 20mpg.
Clutch is heavy in traffic, so consider an auto if you're planning on commuting in your Mustang.
Mustang scored just two stars in the 2017 Euro NCAP crash tests. Facelifted 2018 car with additional safety kit was awarded three stars.
In the 2019 What Car? Reliability Survey, the Ford Mustang ranked ninth out of 10 sports cars aged up to five years old.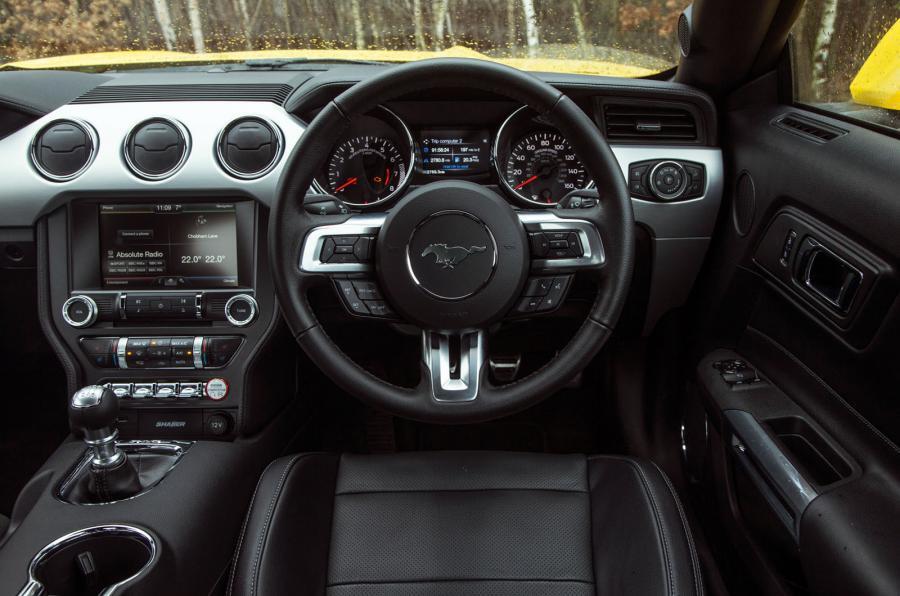 Our pick
Ford Mustang 5.0 V8 GT Fastback: The only Mustang to have. Performance is merely appropriate but it's the version your mates will expect you to rock up in. You'll only kick yourself if you buy the 2.3T Ecoboost.
Wild card
Ford Mustang 5.0 V8 GT Bullitt: This special edition comes in Highland Green and has 10bhp extra (taking it to 453bhp), special alloys, better brakes and an open-air induction system.
Ones we found
2016 2.3T Ecoboost Fastback, 50,000 miles, £19,800
2017 5.0 V8 GT Fastback, 17,000 miles, £25,000
2018 5.0 V8 GT convertible auto, 14,000 miles, £30,995
2019 5.0 V8 GT Fastback with MagnaRide, 5000 miles, £43,995
READ MORE
Ford Mustang Mach-E: UK prices and specs confirmed 
Ford Mustang versus Chevrolet Camaro: muscle car twin test 
Ford could expand Mustang line-up further in future
https://www.autocar.co.uk/car-news/used-...rd-mustang