10-25-2022, 08:30 AM
Nearly new buying guide: Kia e-Niro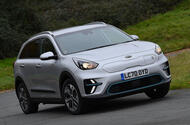 The e-Niro arrived in 2019
An EV that fits into your life like a pet at a far cheaper price than rivals. What's not to like?
While there are some vivacious electric cars out there, we aren't going to try to fool you into thinking Kia's e-Niro is one of them. It doesn't have the athleticism of the Porsche Taycan, the sharp design of the Hyundai Ioniq 5 or the cutting-edge tech of the Tesla Model 3. But then a car doesn't require amazing dynamics, otherworldly aesthetics or futuristic features to be great. 
When it arrived back in 2019, the e-Niro was a game changing EV – the first reasonably priced one to easily fit into people's lives. It could truly stick it to the conventional family car, and it still can when bought used. And there's a good lot to browse, because it ran until the Niro EV arrived this year to continue the legacy. 
The entry-level battery is a 39kWh one. It comes with a 134bhp electric motor, delivering respectable performance, and it has an official range of 180 miles – although this will be more like 140 miles in real-world driving. 
The 64kWh alternative, mind you, comes with considerably more poke at 201bhp. It's hot-hatch fast: you can expect 0-60mph in 6.5sec. Its range is exceptional, too: it's officially 282 miles, but in one of our sister title What Car?'s Real Range tests, it went 253 miles – which is farther than some much pricier EVs, such as the Audi E-tron and Mercedes-Benz EQC, can go.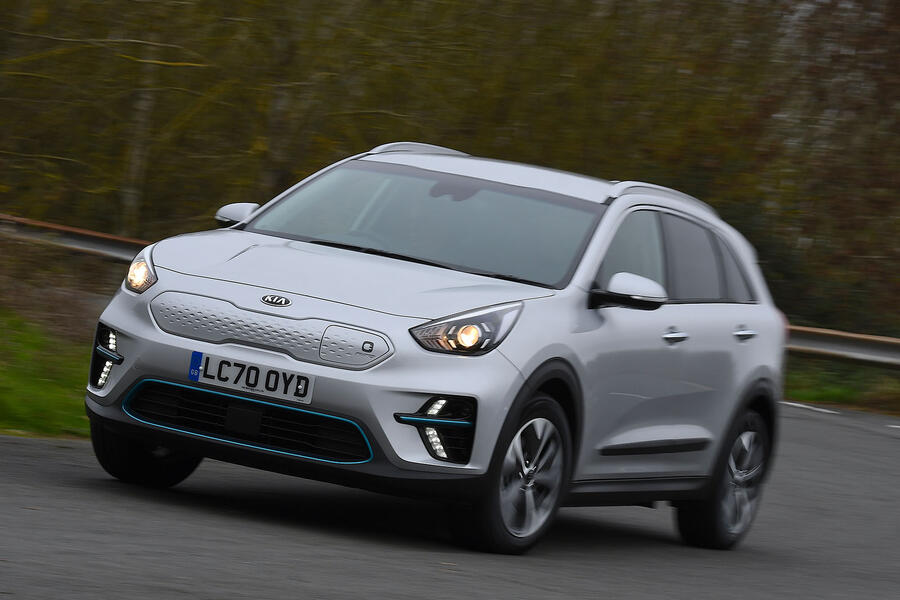 There are a few trim levels to choose from, but all are well equipped. Entry-level has single-zone climate control, privacy glass, automatic lights, automatic wipers, adaptive cruise control, 16in alloy wheels, an auto-dimming rear-view mirror and keyless entry. The downside of choosing this trim is that, until 2021, it came only with the smaller battery. 
The bigger battery was standard on 3 trim from new, but that's not all. You get more kit, too, including an upgraded infotainment system and full-leather seats, heated in the front. 
In regards to starting prices, you can pick up a 2019 or 2020 example with the smaller battery for around £30,000, and 2021 cars rise only to about £32,000 – less than what those EVs we mentioned at the start go for. 
The bigger battery hikes the price to £34,000, but that isn't much, given that you also get some extra kit. 
There are lavish 4 and 4+ trims as well, but they come in at around £35,000, and at that point, you're entering used Model 3 territory. 
On the road, the e-Niro's steering is crisp and responsive enough to give you confidence through bends, while body lean is well controlled. The ride isn't quite silky smooth around town, but it's more so at motorway speeds, making it an apt grand tourer. 
Inside, you will find lots of space in both the front and rear. Compared with other Niros, the EV does have to make do with a shallower boot, but this at least gives it a lip that's flush with the floor, making loading easier. 
The only caveat to recommending the e-Niro is the existence of its sister car, the Hyundai Kona Electric, which while less practical and not quite as comfortable offers a very similar range and costs less to buy used.
Need to know
A 0-100% charge takes around six hours for the 39kWh or 10 hours for the 64kWh. From a 50kW public charger, a 10-80% charge takes about an hour for both batteries. 
The e-Niro hasn't been appraised for safety by Euro NCAP, but the regular Niro got its maximum five-star rating. You get a reasonable number of active safety aids, too. 
The e-Niro comes with a class-leading and transferable seven-year warranty as standard from new (limited to 100,000 miles).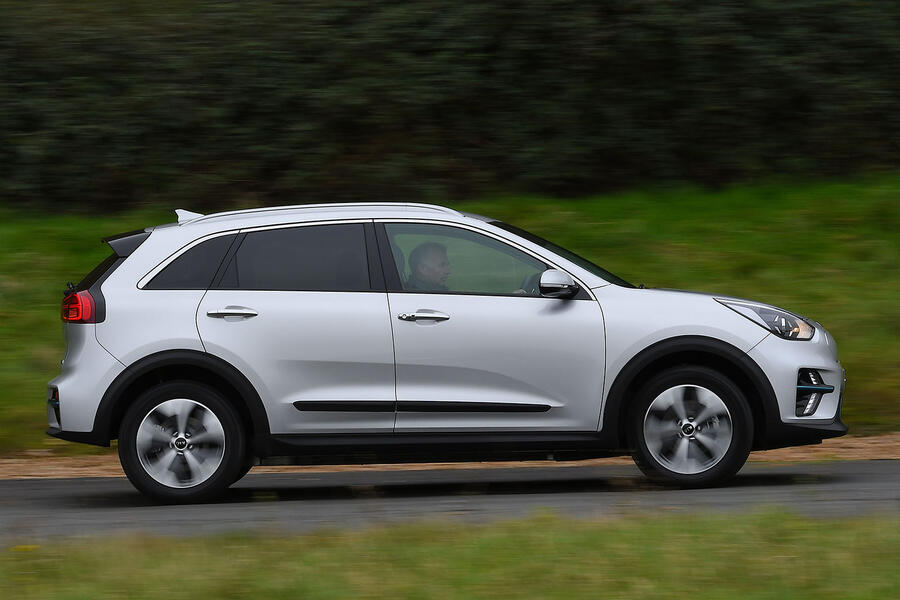 Our top spec
While entry-level 2 trim gets the essentials and some niceties, 3 adds some luxuries, including electrically adjustable front seats and a heated steering wheel. Anyway, we would choose it for the larger battery alone.
Buyer beware 
Fixed price servicing: Kia offers fixed price service plans. For a 2020 e-Niro, we were quoted £409 for services two and three. The former would be at 24 months or 20,000 miles and the latter at 36 months or 30,000 miles.
Reliability: In our sister brand What Car's 2021 Reliability Survey, the e-Niro came fourth out of 14 in the electric-car class, thanks to a rating of 94.6%.
Our pick
64KWH: Is it worth the extra over the 39kWh? Absolutely. By choosing it, power and range go from acceptable (if not substandard) to thoroughly impressive, making the e-Niro much easier to live with.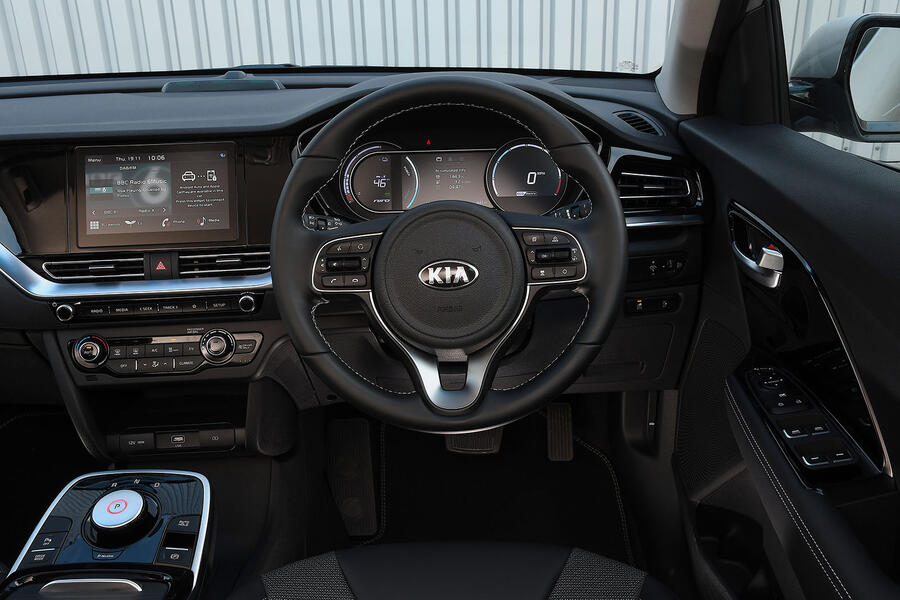 Wild card
4+ trim: With prices nearing Tesla territory, this range-topping variant won't be for everyone. However, it gets you the utmost kit, including ventilated front seats, heated rear seats and a sunroof.
Oliver Young
https://www.autocar.co.uk/car-news/used-...kia-e-niro