09-09-2021, 07:23 AM
Nearly new buying guide: Lexus GS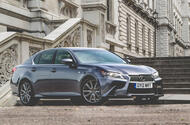 All GSs have plenty of kit and the build integrity of a nuclear bunker
A Lexus keeps its owner satisfied, and a nearly new GS shows why
When we drove what was then the all-new, fourth-generation Lexus GS at the tail end of 2011, we reckoned it firmly deserved the consideration of anybody in the market for a "good-to-drive saloon with a part-time sporty edge". 
That was the 250 F Sport model, which came armed with Adaptive Variable Suspension and slightly more purposeful bodystyling than the standard model to give it a sportier flavour. Its engine was a normally aspirated petrol V6, good for 204bhp and a soundtrack no turbo diesel could ever hope to imitate. 
Lexus has always done things its own way, not least in its steadfast refusal to board the diesel bandwagon (a brief flirtation with the IS220d notwithstanding), which seemed an odd decision once but looks remarkably prescient today. Whereas the BMW 5 Series and Mercedes-Benz E-Class read obediently from the script and offered four-cylinder diesel motors in their most affordable models, the entry-level GS came with that free-revving and pleasantly tuneful 2.5-litre V6. It's that engine you'll find in the cheapest Lexus Approved Pre-Owned GSs today, which can be nabbed for as little as £11,500 (somewhat less than the £32,995 asking price when new). 
Click here to buy your next used GS from Autocar
What was fairly predictable back in 2011 and can be proved empirically today is that executive saloon car buyers rarely favour a tuneful V6 soundtrack over the sort of fuel economy you get from a turbo diesel. Search Lexus's approved used stock and you'll find only a small handful of GS250s, F Sport models or otherwise, offered for sale. A combined economy figure of 31.7mpg probably didn't help the GS250 to fly out of showrooms, but having been dropped from price lists in 2013, its shelf life was also a very short one.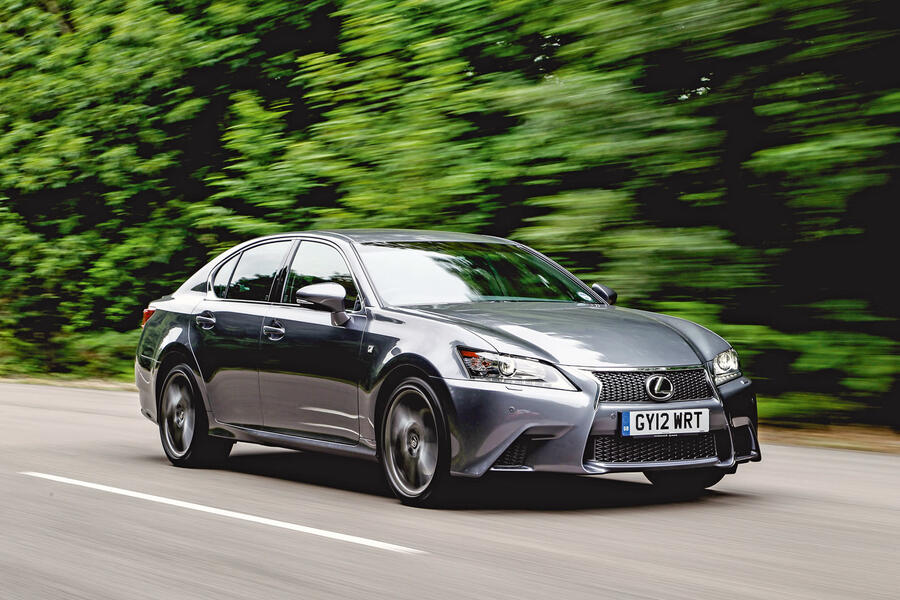 Instead, the volume sellers were the two petrol-electric hybrids. For every one GS250 in the Lexus Approved Pre-Owned scheme today, you will find 10 hybrid cars. For the higher-spec GS450h, Lexus claimed 46.3mpg combined, as well as far greater straight-line performance thanks to its 340bhp. The GS300h that arrived in 2014, meanwhile, returned 56.5mpg, but was comfortably the least accelerative of the lot, with only 178bhp. 
Whichever hybrid you prefer, you'll be paying significantly more for it than you would for the base-model GS250. The GS300h and GS450h both start at a little less than £19,000 for cars with fewer than 40,000 miles behind them, making a GS250 F Sport look like rather good value for money at 60% of the price. 
The GS was never a class leader in our eyes, but we praised it nonetheless for its sophisticated dynamics, overall refinement and the exceptional quality of its interior. 
Lexus Approved Pre-Owned cars undergo a 150-point examination before being offered for sale and they're covered by a 12-month, unlimited-mileage warranty as well as roadside assistance for a year. 
BUYER BEWAREThe GS is a reliable car and owners report very few problems. So focus your attention on cosmetic issues such as kerbed wheels, bodywork repairs and stone-chipping. Likewise, examine the interior for tears and scratches and be sure every last feature works as it should (some owners have reported problems with the passenger mirror not dipping when selecting reverse). Meanwhile, make sure the service history is cast-iron with all services performed to the letter. Also check the tyres for irregular wear caused by incorrect inflation or poor tracking and the brake discs and pads for wear. 
Need to know
F Sport models have adaptive dampers that can be switched to a stiffer setting as well as a Sport Plus mode for the steering and gearbox. They do ride a little firmly, though, even in Comfort mode. 
Lexus consistently performs well in the kind of owner satisfaction surveys that assess cars for reliability and cost of ownership, as well as the dealers that sell and service them. That should give peace of mind to anybody considering a used Lexus. 
Lexus facelifted the GS in late 2015, grafting on its highly distinctive 'spindle grille' and fitting hawkish headlights. Improved standard equipment levels across the board included a new suite of driver assistance systems, as well as LED lights. 
Our pick
Lexus GS250 F Sport: A rare car by exec saloon standards, the GS250 is usefully brisk but returns only a little over 30mpg. It's much more affordable than either of the frugal hybrid models, making it the pick of the bunch, particularly in F Sport trim.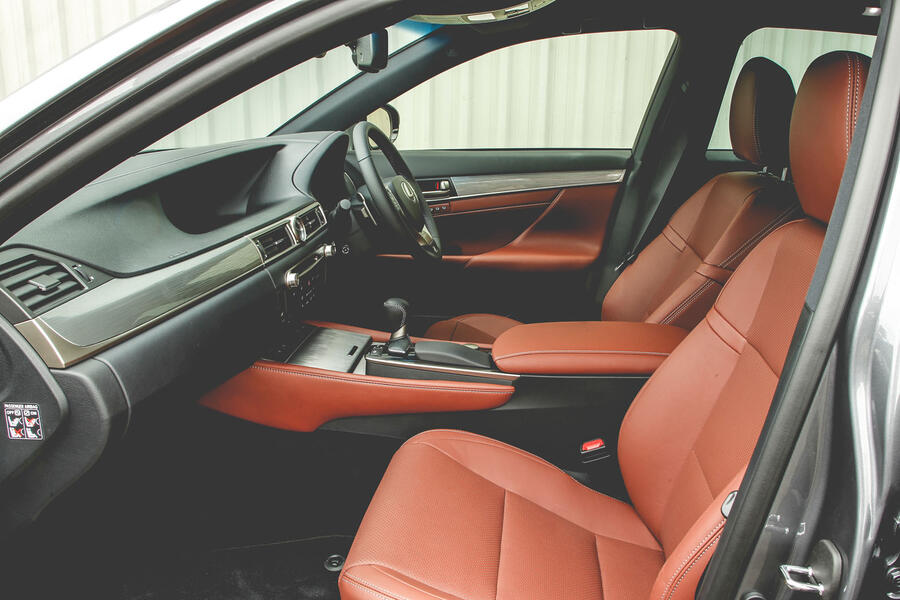 Wild card
Lexus GS F: If fuel economy is immaterial and you have closer to £42k to spend, perhaps you'll be tempted by a 471bhp GS F. It isn't the finest super-saloon ever built but ranks among the most charismatic, thanks almost entirely to its normally aspirated V8.
Ones we found
2013 GS250 SE, 59,000 miles, £11,590 
2012 GS250 F Sport, 42,000 miles, £13,995 
2013 GS450h Luxury, 41,000 miles, £18,490 
2014 GS300h Luxury, 33,000 miles, £18,495
Read more
Lexus sales in UK to grow by 20% this year​
https://www.autocar.co.uk/car-news/used-...e-lexus-gs