06-04-2022, 03:36 AM
Nearly new buying guide: Maserati Levante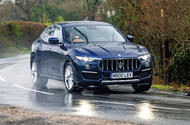 Luxury, pace and drama coalesce in an SUV shape - what's not to like?
The Maserati Levante was always going to be an important car for the brand.
Maserati's first SUV, it arrived in 2016 with the expectation that it could become the new volume seller, like the Porsche Cayenne and the Jaguar F-Pace.
It has certainly lived up to expectations. In 2021, the Levante accounted for 59% of the marque's total sales. It appeals as a more practical alternative for drivers who want a taste of Maserati's emblematic dramatic style and compelling performance. To that end, each Levante features 50:50 weight distribution with double-wishbone front and multi-link rear suspension, and four-wheel drive is standard.
It has been designed as a grand touring SUV rather than a sports car on stilts, and while it provides decent levels of luxury and performance, it does fall short in some dynamic areas. Its ride dexterity, throttle-on handling balance and mid-corner stability are behind those of its main rivals, such as the aforementioned Cayenne and Audi Q7.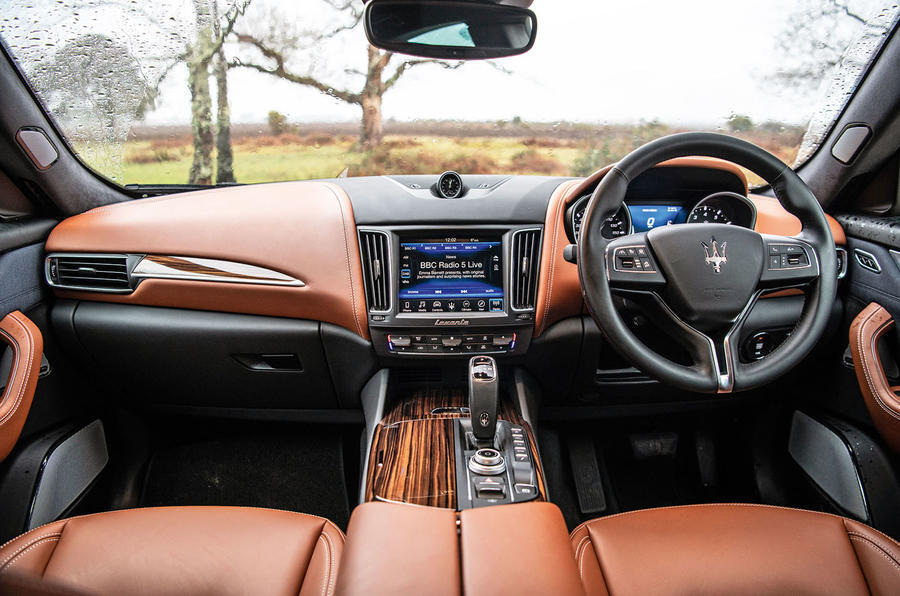 Inside, though, the Levante offers an upmarket ambience. The dashboard is emblazoned with leather and there's the traditional Maserati small timepiece atop it. What the Levante does have is a selection of soulful engines. The first Levante models on sale in the UK were fitted with a 3.0-litre turbocharged V6 diesel unit, producing 271bhp and 443lb ft and driving through an eight-speed automatic gearbox. The headline performance stats for this model are 0-62mph in a punchy 6.9sec and a top speed of 143mph.
The enticing Levante S arrived in 2018 and added petrol power in the form of a 3.0-litre twin-turbo V6 supplied by Ferrari. This engine makes 345bhp, raises the top speed to 164mph and slices the 0-62mph time to 5.3sec. It also emits a wonderful noise in classic Maserati style.
At the top of the range is a characterful 3.8-litre V8 (also courtesy of Ferrari) available in two states of tune: 522bhp on the GTS model and 572bhp in Trofeo trim. Top speed on both variants is 186mph. Not only does a V8 Levante offer supercar-baiting performance, but it's also unquestionably one of the best-sounding SUVs money can buy.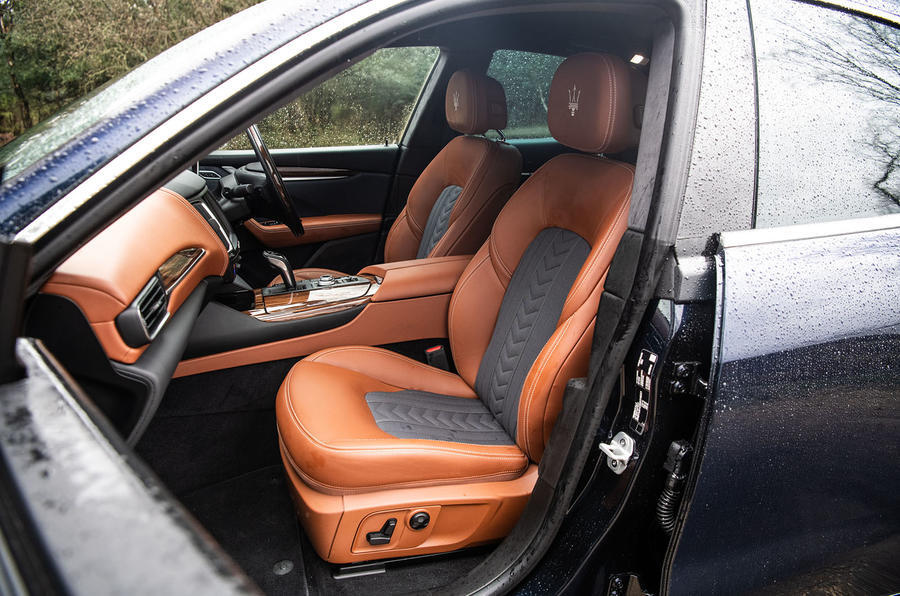 Equipment is plentiful, even on the earliest Levante models. As standard, you get dual-zone climate control, cruise control, adaptive air suspension, 18in alloy wheels, electric front seats, a power tailgate and an 8.4in touchscreen for the infotainment system.
Gransport supplies a more performance-oriented aesthetic, with sports seats, black detailing and aluminium shift paddles.
Granlusso, meanwhile, adds a hint of luxury, with a premium audio system, 12-way adjustable electric seats, sat-nav, parking sensors and soft-closing doors.
GTS models receive an even fancier audio system, posh sports seats with leather upholstery and aluminium shift paddles, but the biggest changes come on the exterior. The standouts are a small rear spoiler, aggressive-looking front and rear bumpers, and a chrome front grille surround.
The peak of the range is the Trofeo, which benefits from larger, 21in alloy wheels, a surround-view camera, a different interior clock, more expensive leather and a redesigned gearshifter. There's also carbonfibre gearshift paddles and carbonfibre detailing on both bumpers.
Need to know
Prices started from £54,335 for the entry-level diesel at launch, while hardcore GTS cars kicked off from £104,900, and a sky-high £124,900 for the Trofeo. Today, expect to pay around £35,000 for a diesel with fewer than 30,000 miles on the clock. Petrol models tend to begin at £40,000, while range-topping V8 cars are rare and start from almost twice that price.
The Levante became available with a mild-hybrid powertrain from late 2021. It pairs a 325bhp turbocharged four-cylinder petrol engine with a belt-integrated starter-generator, which recovers energy under braking and deceleration to charge a boot-mounted battery. It cuts emissions by 18% compared with the non-electrified petrol V6.
Buyer beware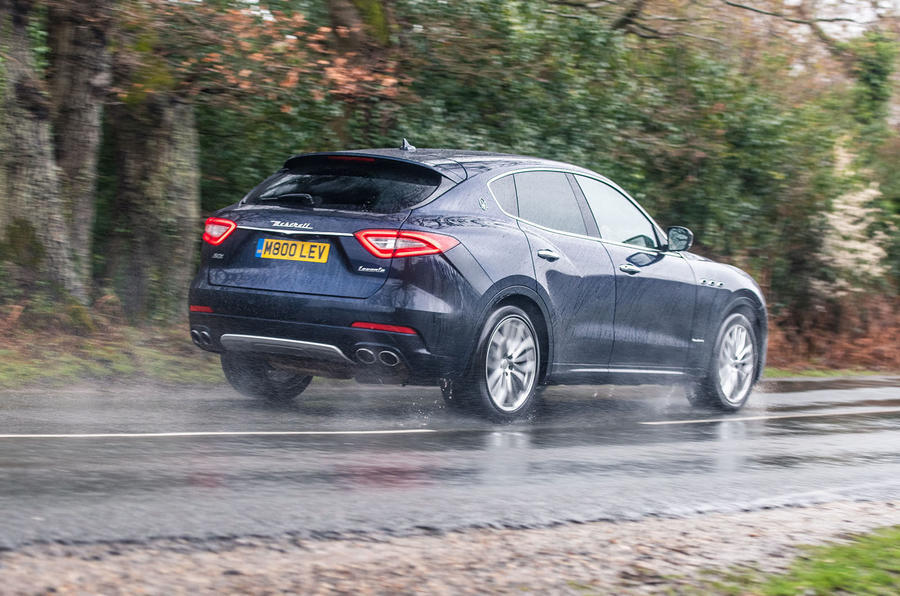 Beam me up (or down): Some Maserati Levante models built from 8 November 2017 to 21 February 2019 could be affected by a fault where the vertical beam of the front LED headlights are out of compliance. A total of 320 cars were affected by this recall and dealers will carry out repairs for free.
Pack carefully: The Levante has a 580-litre boot, which is smaller than the Range Rover Velar's (632 litres) and significantly down on the Porsche Cayenne's (770 litres). It's also a long way behind the space offered by the Audi Q7 when its rearmost seats are removed (also 770 litres).
Our pick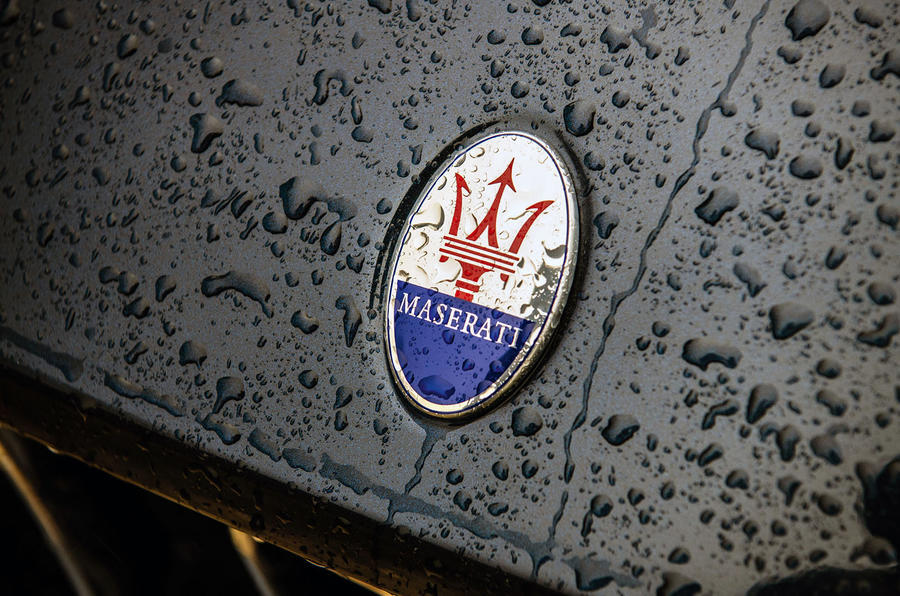 Levante V6 S: A delightful engine note and rapid acceleration make the V6 our pick. It's common among the classifieds and far cheaper to run than the V8.
Our top spec
Levante: The entry-level Levante model offers all the equipment you need, unless you're after that hulking V8 engine – and we wouldn't blame you if you were.
Wild card
Porsche Cayenne: For an almost unbeatable ride, a tidy interior and rapid performance, you can find a 2017 Cayenne with a V6 petrol engine for £48,000.
Ones we found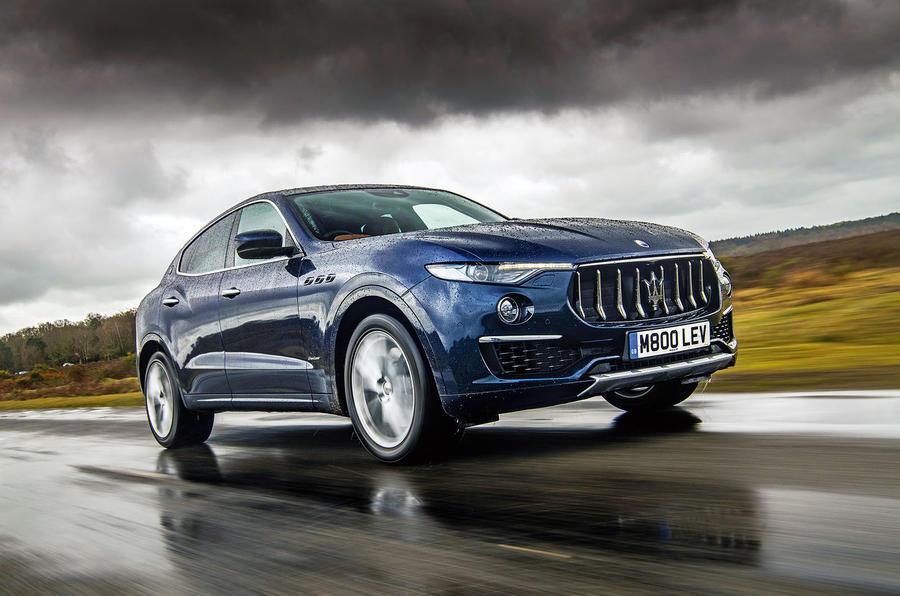 2017 Maserati Levante 3.0D V6, 28,000 miles, £34,980
2018 Maserati Levante 3.0 V6 S, 17,000 miles, £42,000
2019 Maserati Levante V8 Trofeo, 15,000 miles, £84,990
https://www.autocar.co.uk/car-news/used-...ti-levante