08-14-2022, 02:34 PM
Nearly new buying guide: Mercedes-Benz E-Class Coupé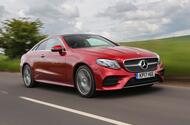 A used E-Class Coupé represents great value for money in the right spec
The Mercedes E-Class is suave outside, classy inside and great to drive, especially with a six
Fancy a smart, fourseat two-door with a premium badge? Kop a load of the classy Mercedes-Benz E-Class Coupé, then, a car so handsome that if it were a person, it could audition for BTS. Underneath the make-up it's pure E-Class, and none the worse for it.
There's a good range of variants to seek out. The base petrol is the 242bhp four-pot E300, then there's the E400 (upgraded in 2020 to the 362bhp E450), which has a twin-turbocharged V6 and four-wheel drive as standard. The diesel range starts with the 191bhp E220d, moves up to the 241bhp E300d, the 254bhp E350d (with a V6 and 4Matic) and ends with the 335bhp E400d.
There's also the hot AMG E53. It has a twin-turbocharged 3.0-litre petrol straight-six that makes a mighty 429bhp and gets Mercedes' EQ Boost mild-hybrid system, which uses a 48V electric motor to add a further 22bhp and improve fuel efficiency.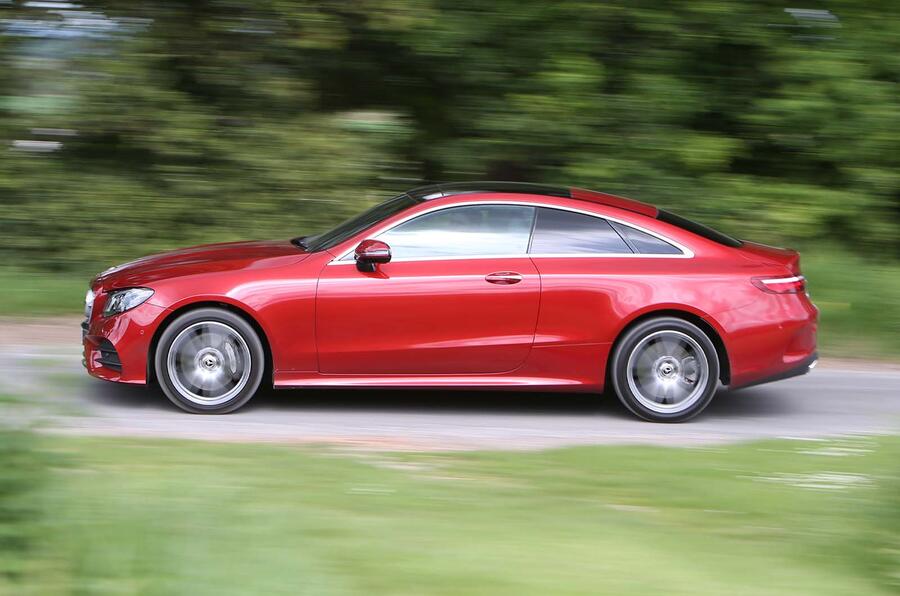 The E220d and E300 come with an 8.4in infotainment screen, with sat-nav as standard. Thanks to a rotary controller, the system is pretty simple to navigate, too. Upgrading to the 12.3in screen with the Comand Online system brings enhanced satnav, Apple CarPlay, Android Auto and a wi-fi hotspot.
However, most E-Classes on the used forecourts are in AMG Line trim. This is well equipped, featuring adaptive suspension, 19in alloy wheels, cruise control, LED headlights, a DAB radio and Bluetooth.
The E-Class was facelifted in 2020, altering its styling and elements of the interior, such as the steering wheel, among other changes.
On the road, the E-Class Coupé excels. The best-selling E220d version is a smooth performer, with plenty of punch and reasonable fuel economy, and only starts to turn a little gruff when pressed into action around town. For a lot more power and a little more refinement, there's the E350d. The E300 has plenty of power but needs to be revved hard to achieve its best; the E400 has plenty of oomph (0-62mph takes only 5.3sec) and makes a nicer noise, and the same applies to the hot-road E53.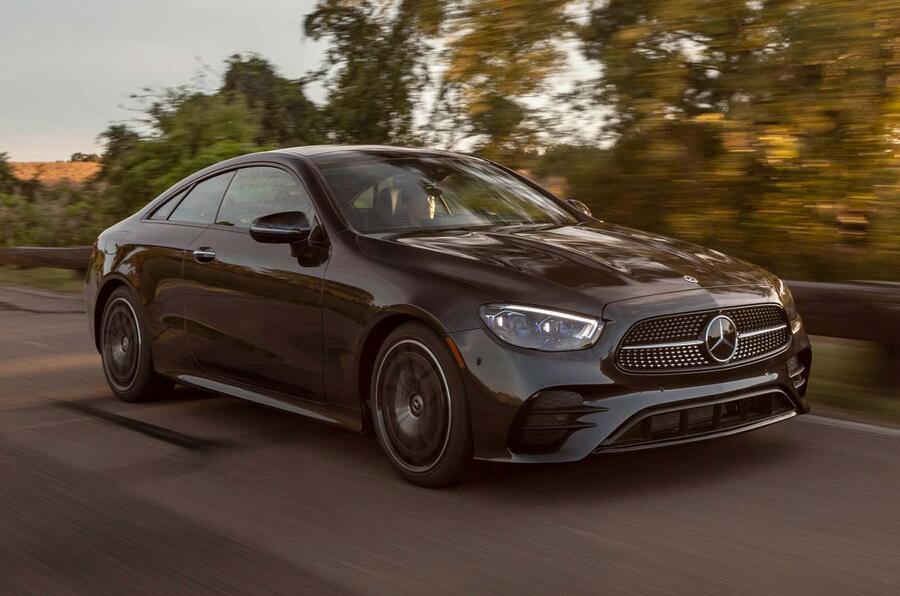 All have a nine-speed automatic gearbox that distributes power intelligently and responds quickly if you pull the manual shift paddles.
The optional air suspension does a very good job of soaking up road imperfections at high speeds. The standard steel springs work well too but can allow smaller imperfections to send judders through the car.
In corners, the steering is a little numb and there's a bit of body lean. Should you push on, though, you will discover that there's plenty of grip and nicely neutral handling.
It's easy to find a good driving position, thanks to an electrically adjustable seat and wheel. The dash is beautifully designed and all the controls are logically laid out, while the quality of the materials is high too, with plenty of leather on show.
There's a reasonable amount of space for two people up front, but the two in the rear won't want to be there for long, unless they're short. The boot looks to be a good size on paper, but in reality the space is quite flat and access to it is awkward.
Need to know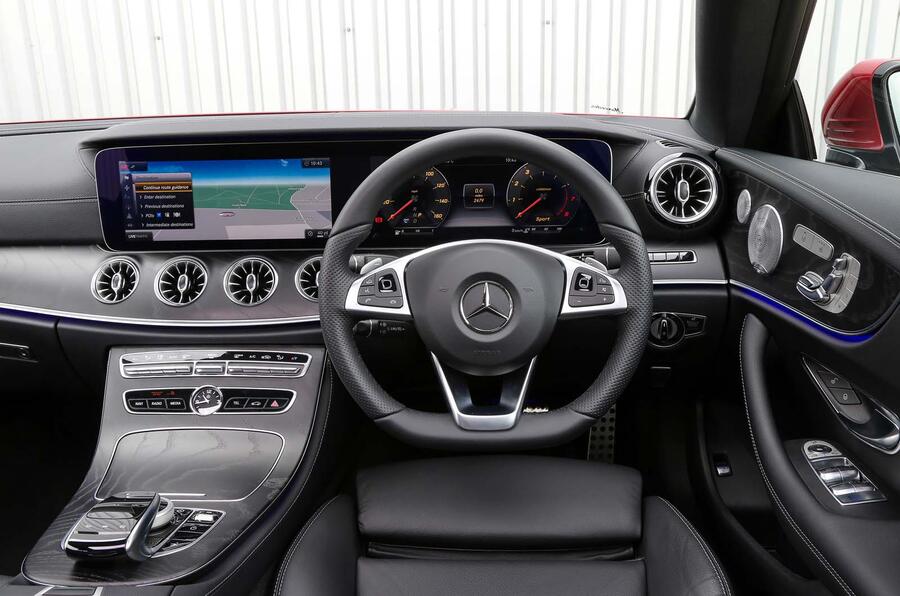 You need around £23k for an E-Class Coupé. This will buy you a 2016 or 2017 car with a low to average mileage and a full service history from an independent dealer. Budget between £26k and £28k for a 2018 car; £29k to £34k for a 2019 or 2020 car; and more than £40k for a 2021 car.
The E220d is the most frugal version, officially recording 61.4mpg and CO2 emissions of 119g/km. The best petrol is the E300, with an official average of 40.4mpg.
Buyer beware
Reliability: The Mercedes-Benz E-Class saloon and estate achieved a 90.7% rating in the most recent What Car? Reliability Survey. While that can't be called exceptional, it's good enough to mean that this very closely related coupé shouldn't prove too troublesome. Meanwhile, Mercedes-Benz as a whole placed a disappointing 22nd out of 30 manufacturers.
Recalls: There have been a couple of recalls issued. Check with a dealer that all remedial work has been carried out. Due to an engine-management software issue, some cars could lose power without warning and coast to a halt. Another early recall concerns an issue where the rear seat bench affects the electrical wiring for the fuel pump, meaning the fuel supply to the engine can be cut, causing it to stall. 
Top spec
AMG Line: This performance-inspired trim level gets sporty styling that only adds to the E-Class Coupé's already sleek looks and good equipment, plus it's the most affordable option. 
Our pick
E220d: Offering the best blend of performance and economy, the 2.0-litre diesel engine emits as little as 119g/km of CO2 and is a surprisingly strong performer. It's relatively smooth and quiet, too.
Wild card
AMG E53: If you can take the higher fuel bills, this one's a hoot. Its 429bhp 3.0-litre twin-turbo, mild-hybrid straight-six launches it from 0-62mph in 4.4sec. Expensive but probably worth it in terms of grin per mile.
https://www.autocar.co.uk/car-news/used-...oupe%CC%81