09-25-2021, 12:15 PM
Nearly new buying guide: Nissan Leaf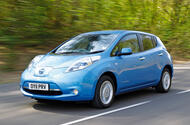 The Leaf isn't the vehicle for thrill-seekers, but gives great bang for your buck
Popular family EV can be had for £4000. We plug in to the used market
The Nissan Leaf was the first mainstream family-sized electric car to hit the UK when it was launched in 2011.
Today, with over 25,000 Mk1 and Mk2 versions sold, it can also claim to be the first used EV to be available in significant numbers. In fact, one leading sales site lists more than 1000 of them, half being Mk1 models, the generation under review here and in production from 2011 to 2017. For a long time, and in common with most other electric cars, Leafs depreciated rapidly but values appear to have stabilised in recent months as demand for used EVs picks up.
The first Leafs were built in Japan and offered in just one trim. They weren't badly equipped, though, with a connected sat-nav, climate control and 16in alloy wheels all featuring. Today, prices for these few early cars start at around £4000. Reassuringly, a decent number have racked up high mileages. An ad for a 90,000-mile 2011-reg Leaf offers a window onto maintenance issues, with the seller revealing that their car has had new front lower arms, track rod ends and a wheel bearing. They also admit the car does only 55 miles in summer and 45 (or 42 with the heater on) in winter on a single charge.
Click here to buy your next used Leaf from Autocar
'Battery owned' is an expression you'll encounter when browsing used Leafs. It means the battery is part of the deal and not something you have to lease separately, which you should avoid. In 2013, Nissan began making the Leaf in the UK. These slightly more efficient and better-built cars feature over 100 detail changes, such as moving the battery charger from the boot to create more luggage space. They're available in three trims: Visia, Acenta and Tekna. Autocar noted the model's improved ride, handling and energy recovery system and favoured the Acenta or Tekna versions, with their more efficient heating system that contributed to a potential 90-mile range.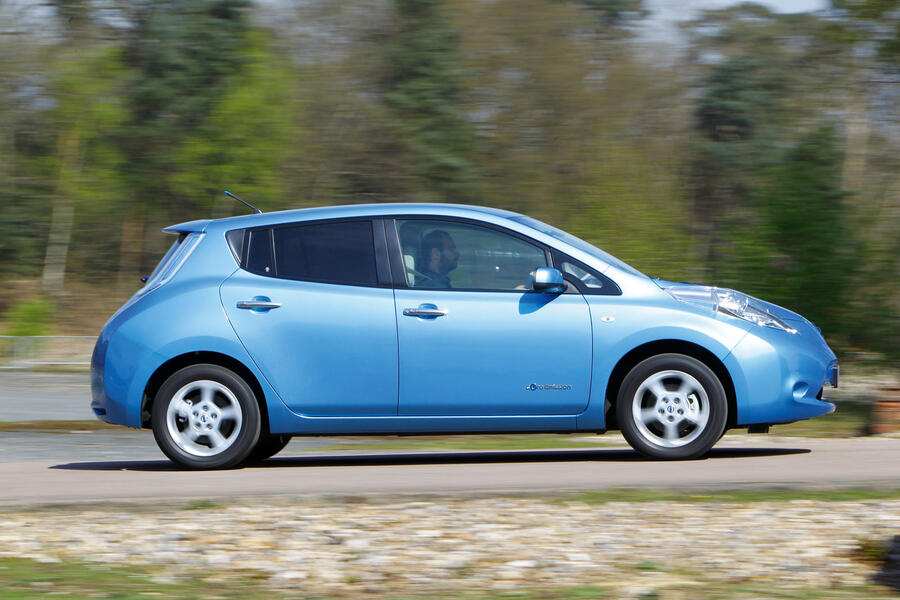 The next chapter in the Mk1's story came in 2016 with the launch of an optional 30kWh battery covered by an eight-year, 100,000-mile warranty. It gave a longer range (from around 90 miles to 120 miles in real-world use) but no additional performance and was available in Acenta and Tekna trims only.
Today, thanks to its enhanced range and with the increased availability of public chargers, a 30kWh Leaf is a more practical proposition than it was just a few years ago. A 2016-reg Acenta 30kWh with 60,000 miles is around £9000.
Options worth seeking out are the 7kW charger that boosts charging time at home and at public charge points. When inspecting a used Leaf, check its battery condition indicator is showing at least 10 of its 12 cells when charged. With nine showing, it might qualify for a free replacement battery.
Compared with today's new, longer-range EVs, a Mk1 Leaf looks uncompetitive, but taking into account its availability, reliability, practicality and sheer value for money, for light users it's a smart buy.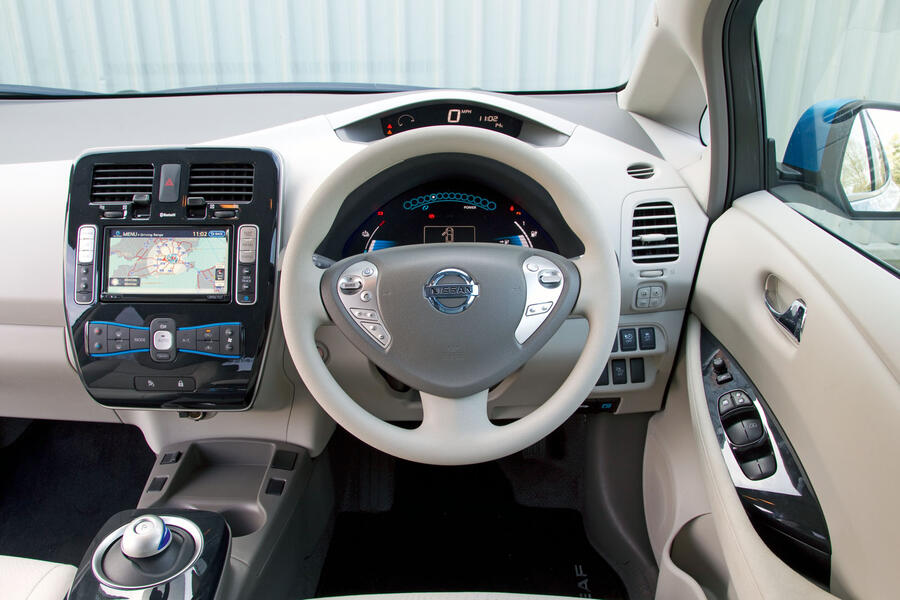 BUYER BEWARE
Battery Check this is at 100% and, on an extended test drive, that it depletes normally to give the expected range.  
Cables Make sure all the charging cables are present because they're expensive to replace.
Tyres The hard-wearing tyres may have lots of tread but check their year of manufacture. Over five years old is not ideal.
Brakes Be sure the brake fluid has been changed regularly and, because many drivers rely on regen to brake the car, that they operate and are effective.  
Interior Check the heater works, a common fault. Be sure the satellite navigation SD card is present because they're not cheap. Early Japanese-built versions have an unattractive pale interior that's hard to keep clean so look for stains and ingrained dirt. UK-built cars from 2013 have darker, more practical trim.
Need to know
Fleet-oriented Flex versions have no standard-fit battery. It must be leased or you could ask the seller to settle the battery finance and include it with the car.
If you don't like paying main dealer rates, visit hevra.org.uk for qualified independent repairers.
From 2013, all but entry-level Visia versions gained a more efficient heater that has less impact on the Leaf's winter range.
Service intervals are every 18,000 miles.
Our pick
Nissan Leaf 30kWh Acenta: Go farther with this version thanks to its more efficient heater and larger battery. Acenta trim features a telematics system that provides eco routing and info on the nearest charging points.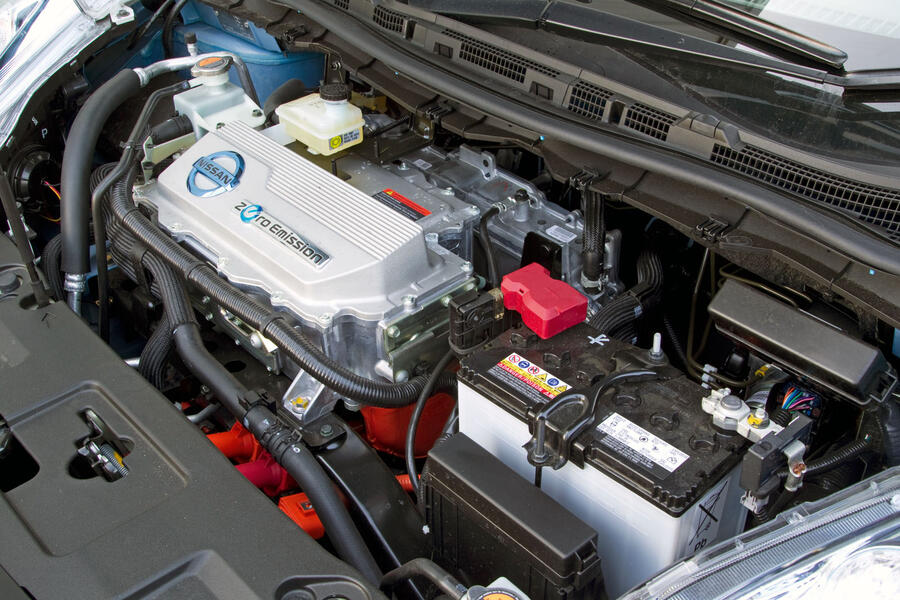 Wild card
Nissan Leaf 24kWh Visia: Perfect for the townie, owing to its shorter range, less efficient heater and absence of smart route planning, but it does have air-con and kerbing its steel wheels won't be a big deal.
Ones we found
2011 Leaf 24kWh, 90,000 miles, £4180
2014 Leaf 24kWh Acenta, 50,000 miles, £7500
2016 Leaf 24kWh Acenta, 15,000 miles, £10,000
2017 Leaf 30kWh Tekna, 18,000 miles, £15,000
READ MORE
Used car buying guide: Lancia Delta HF Integrale
Used car buying guide: Mercedes SLK 55 AMG
Used car buying guide: Alfa Romeo 156
https://www.autocar.co.uk/car-news/used-...issan-leaf