11-07-2021, 09:13 AM
Nearly new buying guide: Porsche 718 Boxster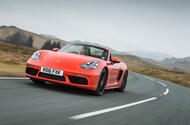 Stuttgart's entry-level roadster is a serious sporting proposition
Porsche knows how to build a sports car. Its expertise spans more than 70 years, and for many there's no finer example of the Porsche craft than the Boxster. In current 718 form, the Boxster driving experience is yet another masterclass, and after five years on the market, it has become a compelling used buy.
However, before we sing its praises any further, a much-discussed elephant in the room must be addressed: its engine range. While previous-generation Boxsters have featured flat-six engines only, the 718 version was introduced with a range of turbocharged flat fours: a 295bhp 2.0-litre for the standard car, a 345bhp 2.5-litre for the S and a 360bhp 2.5-litre for the GTS that arrived in 2018. As a result, the model isn't quite as operatic as its two prior iterations, although overall performance and fuel economy have improved. What's more, that naturally aspirated drama isn't completely absent from the range, because there's now the 414bhp Spyder and the 395bhp GTS 4.0. Introduced in 2019 and 2020 respectively, these get mighty 4.0-litre flat-six engines.
Click here to buy your next used 718 Boxster from Autocar
The 718 Boxster comes into its element on a twisty road. It is precise, balanced and light on its feet and inspires confidence in the corners. It's a fun and rewarding car to drive, with direct steering, good throttle response and – purists rejoice – a slick six-speed manual gearbox. An excellent seven-speed dual-clutch automatic, dubbed PDK, is also available, should you prefer.
Straight-line performance is impressive. The standard 718 Boxster (with PDK) will hit 62mph from rest in 4.9sec, while the GTS 4.0 (PDK again) does it in 4.0sec.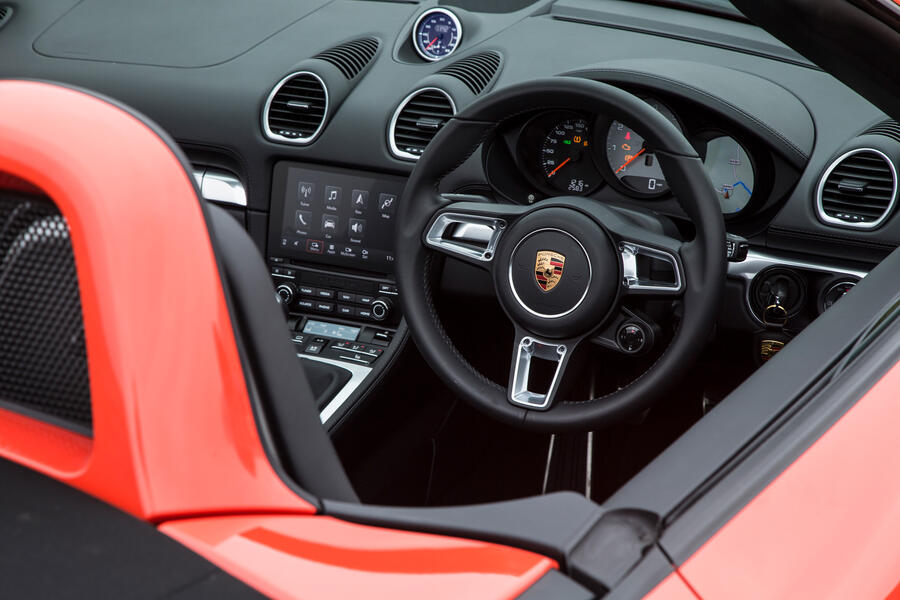 Equipment-wise, all cars get a crisp-looking 7.0in touchscreen with Bluetooth, DAB, sat-nav and Apple CarPlay. The standard 718 Boxster comes with electric windows, air-con, 18in alloys, xenon headlights and part-Alcantara seats. The S adds 19in wheels, while the GTS comes with discreet styling upgrades, 20in wheels, lowered adaptive suspension, a limited-slip diff, a sports exhaust and the Sport Chrono Pack, which gets you driving modes and launch control.
The 718 Boxster T is worth a mention. It's similar to the base car – engine and power output are the same – but you get extra performance-enhancing goodies, such as lower suspension, a mechanical limited-slip diff with torque vectoring and the Sport Chrono Pack.
The interior is comfortable, pleasant and well put together, with a great driving position that's easy to get accustomed to. All the switchgear has a solid, high-quality feel, with nicely damped buttons.
It's pretty practical for a car of this type and has plenty of room for two. Storage space is limited, but you get two relatively usable boots: one in the nose, the other behind the engine.
Around £35,000 should get you into a 2016 Porsche 718 Boxster with a high to average mileage. An S version of a similar description rises to around £43,000, while a GTS increases further to around £50,000.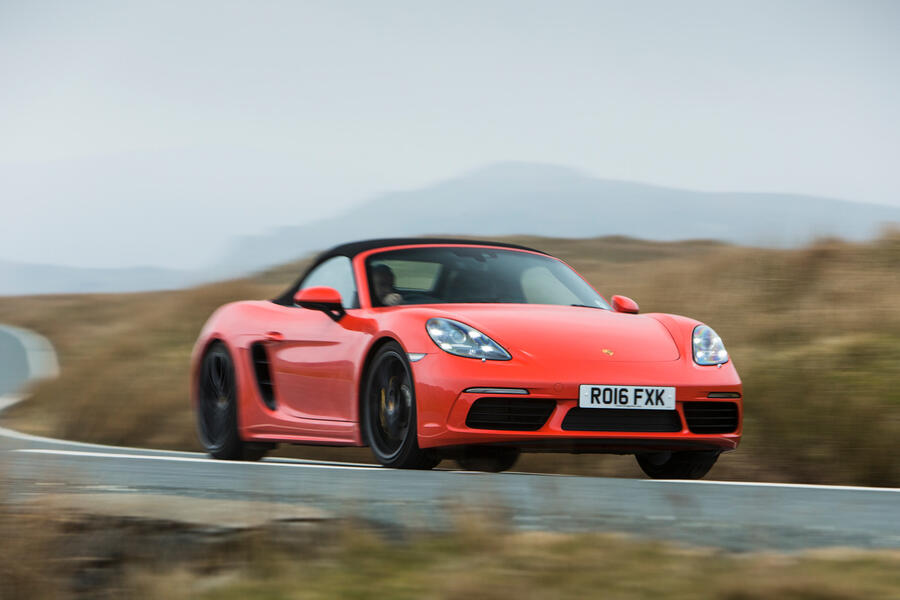 Buyer beware
Reliability concerns: The 718 Boxster and its coupé counterpart, the 718 Cayman, didn't perform well in the latest What Car? Reliability Survey, coming last out of eight cars in the coupé, convertible and sports car category. Porsche as a brand came 25th out of 30 manufacturers in the same survey, which is disappointing.
While engines and gearboxes are generally reliable, earlier cars had problems with their dual-clutch automatic transmissions, and owners complained about the quality of the paintwork.
Recalls:  A total of 1810 examples were affected by a recall involving a possible fault within the airbag control unit. A software update and replacement solves the problem and this can be done free of charge by your local Porsche dealer.
One of the cylinder banks' high-pressure fuel lines may not be tight. Only 156 vehicles are said to have been affected by this, and it can be resolved via a free-of charge replacement. Connecting rods may not have been installed to the correct specification. Fortunately, only 74 vehicles are said to be affected by this. The fix is pretty involved – it means a replacement engine – but this will be done free of charge.
Overall conditionThis is a performance car and is therefore likely to have been used enthusiastically from time to time. Check the bodywork carefully for any signs of damage. Look at the alloy wheels closely for kerb damage, as repairs will be costly.
Also, check the operation and condition of the folding hood, because this will be pricey to fix. 
Need to know
The 2.0-litre's official WLTP combined economy is 32.5mpg; the GTS 4.0's is 28.0mpg.
Prices for GTS 4.0s start at around £80,000, which is more than the starting price from new. Same for Spyders – you'll need at least £92k for one of those. 
Insurance is high and, with all 718 Boxsters costing over £40,000 when new, owners will have to pay an extra £335 per year in car tax for years two to five, in addition to the standard £155 per year for cars registered after April 2017. Those registered before then have their VED determined by CO2 emissions. 
Our pick: 2.0T
We love the flat sixes, but the 2.0-litre four-pots are so much cheaper that it's hard to recommend the 4.0. The 2.0T gives good economy with punchy performance to complement the sweet chassis.
Wild card: 718 Spyder
The Spyder is the ultimate 718 Boxster. Yes, it's pricey, but it's also a fast, track-focused and effortlessly thrilling package that comes complete with that beautiful flat-six engine.
Our top spec: 718 Boxster
The base specification is all you need to fully enjoy the 718 driving experience. And by not splashing out on an S or GTS, you can afford a car that had a few choice options ticked from new.
Ones we found
2016 Porsche 718 Boxster, 13,000 miles, £39,980
2018 Porsche 718 Boxster S, 25,000 miles, £51,995
2020 Porsche 718 Boxster GTS 4.0, 2000 miles, £79,980
Oliver Young
https://www.autocar.co.uk/car-news/used-...18-boxster