09-16-2021, 06:03 PM
Nearly new buying guide: Porsche Macan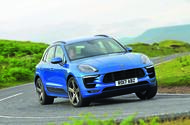 Ride hits the marks on the road, and even off-road if 'Terrain level' is selected
Savings from new are small for Porsche's baby SUV, but that's for good reason
When it was launched in 2014, a few miles of sinewy curves and high-speed straights were all most seasoned drivers needed to understand that Porsche's DNA had been successfully transplanted into the company's new, mid-size SUV. 
Today, the classifieds are heavy with used Macans. New, the range opened at £43,000 for the Macan 3.0 V6 S, but today you can bag an early one with 48,000 miles and full Porsche history for £31,000. It's not a huge saving as used cars go but that's because the Macan is no ordinary used car. If it were pocket money, there'd be a problem. 
From new, most Macans were specced to their roofs with optional equipment. Extras worth having include the panoramic sunroof, Bose sound system and air suspension. Another is the Sports Chrono with its Sport Plus mode for an even sportier feel. 
Click here to buy your next used Macan from Autocar
Because sipping a latté while fantasising about the latest 911 is all part of the ownership experience, many Macans have been serviced on the dot by Porsche dealers. If that aspect of owning a used Macan fills you with dread, there are expert Porsche specialists who serve poorer coffee but charge less for the privilege. If you do desert the official network, make sure the independent you use is a recognised one, to protect the resale value of your car.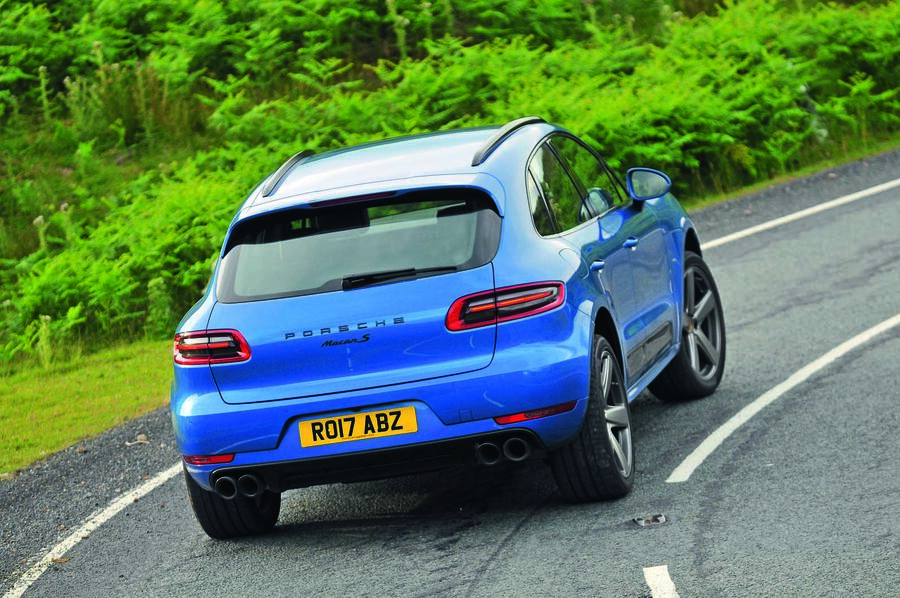 The 3.0 S, which is powered by a bi-turbo V6 producing 335bhp and is the sweetest model, was joined at launch by the 3.0 S Diesel with 254bhp and a whopping 405lb ft torque. A 2015/15-reg with 65,000 miles and full Porsche service history is just £26,990. If you're on a budget, you cover a lot of miles or you tow a boat (its braked limit is 2400kg) at weekends, buy it. 
Next up, the GTS is a kind of half-way house 'twixt S and Turbo, with 355bhp and most of the Turbo trimmings bar the price. Trouble is, it may leave you pining for the Turbo and with a 42,000-mile 2016-reg costing £44,000, it's not much cheaper, either. No, if it's performance you want, it has to be the 394bhp 3.6-litre Turbo (from £40,000 for a 50,000-mile 2014 reg). 
At the other extreme, the orphan in the Macan range ought to be the humble four-cylinder 2.0, also launched in 2014. However, it still manages to put out 233bhp for 0-62mph in 6.9sec, and most examples come laden with extras. A 2015-reg with 50,000 miles is £31,800. The engine went to 248bhp in 2016 (we found a 2016-reg with 20,000 miles for £34,000). If for you it's all about the badge, the 2.0 litre makes sense. 
And then in 2018 the range was facelifted, the suspension revised, the diesel dropped and the 2.0-litre petrol re-engineered to produce 242bhp. New, the Macan is still the sharpest SUV in its class but as a used car you can add great value, too.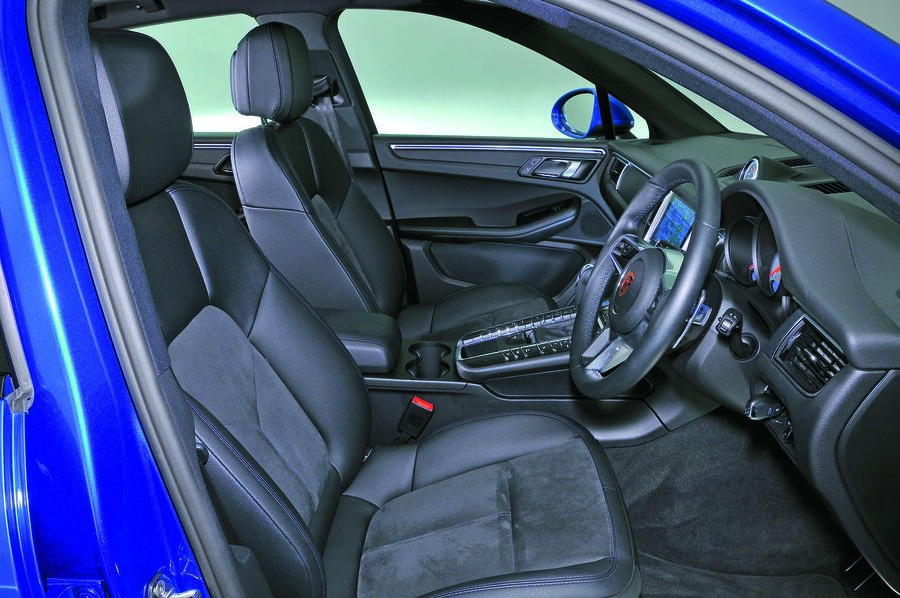 BUYER BEWARE EngineLow-mileage diesels are susceptible to DPF issues. V6 petrols can suffer oil leaks from the timing case cover and supply lines to the turbos. On the same engine, a 'chirping' noise as you abruptly release the throttle could indicate worn exhaust mounts. There's no dipstick; you're reliant on a dashboard indicator.
Transmission The electronic clutch in the PDK 'box is not faultless. Check the unit has had fresh fluid and filters at the prescribed intervals. Feel for vibration and listen for clunking noises from the main driveshaft.
Suspension If fitted with air springs, make sure the car is sitting level and that the compressor is only working in bursts rather than permanently.
Interior Check the multimedia system works properly. Switching it off and back on may help if not; otherwise, there are independent repairers who can fix most issues. Check the passenger wing mirrors moves down when selecting reverse.
Need to know
If the standard Macan Turbo isn't enough there's always the Performance Package that brings another 40bhp and 37lb ft torque to the table. The result is 0-62mph in 4.4sec. Think of it as a Turbo S. Prices from £60,000. 
If you're tempted by the Macan Diesel S's claimed economy of between 44.8 and 46.3mpg, bear in mind that sister magazine What Car's true figure is actually 32.8mpg. That's still not bad for an SUV of such ability but it will cost you more than you might realise at the pumps. 
Selecting 'Terrain level' on the optional height-adjustable air suspension raises the Macan 40mm above the Normal setting and turns the car into a surprisingly good off-roader, especially in Diesel S specification.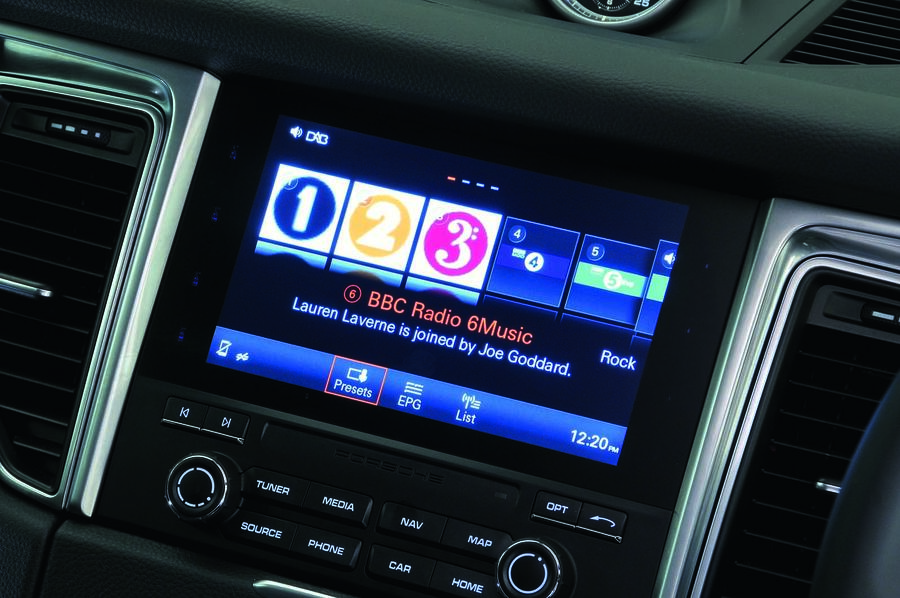 Our pick
Macan Turbo: A match made in heaven. New, it cost around £65,000 but today prices start at £40,000 for a well-specced 2014/14-reg with 50,000 miles and full Porsche service history.
Macan 3.0 S Diesel: A diesel-powered Porsche is a tough concept for some folk to grasp and yes, it lacks the knock-out punch of its petrol brethren. But your wallet will thank you in the long run. 
Ones we found
2015 Macan 3.0 S Diesel auto, 102,000 miles, £23,500 
2016 Macan 3.0 S auto, 49,000 miles, £37,000 
2017 Macan 3.0 S auto, 24,000 miles, £43,950 
2018 Macan 2.0 auto, 6000 miles, £46,900
Read more
2019 Porsche Macan vs. Jaguar E-Pace: premium SUV face-off​
Porsche Macan S 2019 UK review​
https://www.autocar.co.uk/car-news/used-...sche-macan