01-24-2022, 02:48 PM
Nearly new buying guide: Skoda Citigo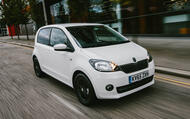 Cheap, practical and fun, this is the cream of the city car crop
Cute, pert and cheap on the upkeep, the dinky Skoda Citigo (subcutaneously the same as the hugely impressive Volkswagen Up and Seat Mii) is a fun and surprisingly grownup city car that was a huge success from its launch in 2012 to its death in 2021 and is now a bargain used buy. 
For the first seven years of its life, it was a pretty conventional petrol-engined car, with a naturally aspirated 1.0-litre three-cylinder unit making either 59bhp (the 60) or 74bhp (the 75). They came with a five-speed manual gearbox or, for a little extra, an automated manual (ASG).
A Greentech version with a stop-start system and eco tyres even pushed CO2 emissions below the magic 100g/km marker.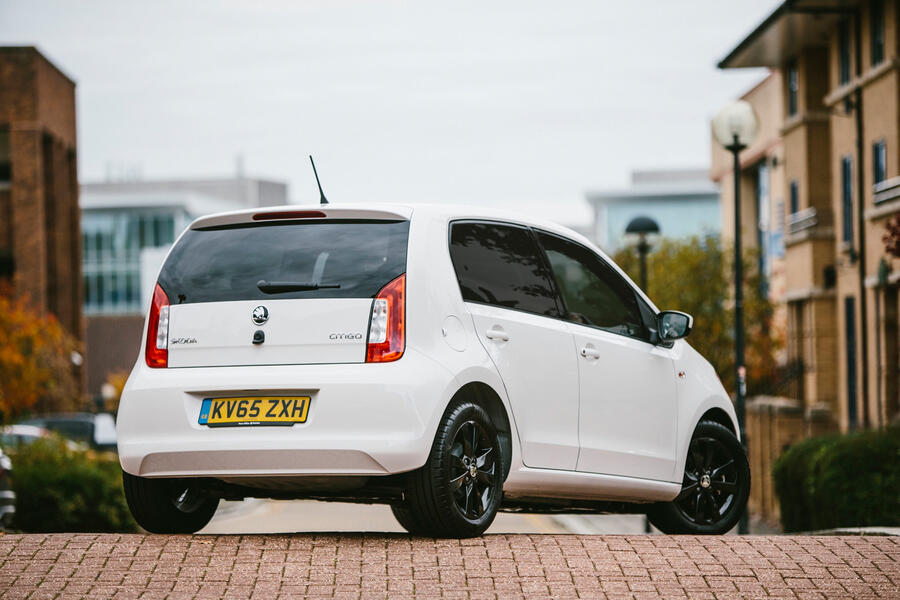 S trim gets you a CD player but not a great deal else – not even electric windows or remote central locking. SE adds these, along with air-con and a height-adjustable driver's seat, while Elegance (later renamed SE L) features alloy wheels, rear parking sensors, heated seats and sat-nav. Beyond those are Sport and the later Monte Carlo, but both have firmer suspension that unsettles the ride.
If you rarely venture out of town, the lower-powered engine is decent enough, but for those who often use motorways, the extra power of the 75 is definitely worth it. Just bear in mind that you will need to look for at least Elegance trim if you want this engine.
Indeed, it's when you get moving that the Citigo really impresses, largely on account of its supple, quiet and well-controlled ride, which puts many larger cars to shame. Combined with light controls, good visibility and excellent manoeuvrability, this smallest Skoda is a delight to drive in towns and cities.
And for a car so small externally, it's spacious in the front and offers plenty of storage. There are only two back seats and admittedly leg room is tight if both the driver and passenger behind are tall, but if one or both are shorter, there's ample space, including generous head and elbow room.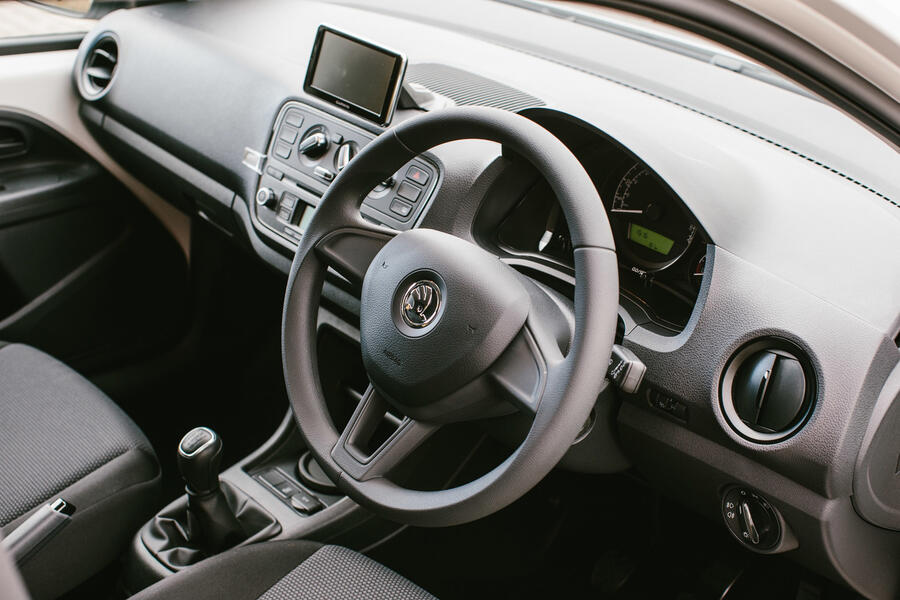 The boot is deep enough to carry your weekly shopping and you can get a false boot floor for all models to raise the load height. If you need more space, you can fold the rear seats almost flat. It's worth noting that on entry-level S trim, the seatback folds in one piece, whereas from SE onwards, they split in a 60/40 configuration.
In 2019, the Citigo not only got a facelift but also became an electric car known as the Citigo-e iV. Out went the petrol engines and in came an 82bhp electric motor and a 36.8kWh battery. 
Officially, the Citigo-e iV can travel up to 162 miles on a charge, which is better than the Smart EQ Fortwo but not as good as the larger Renault Zoe. Not surprisingly, the Up and the Mii were electrified at the same time (although the posher Up alone hung on to a petrol-engined alternative). 
Despite huge demand for the Citigo-e iV, it too was withdrawn from sale in 2021, so used is now the only way to go. 
Buyer beware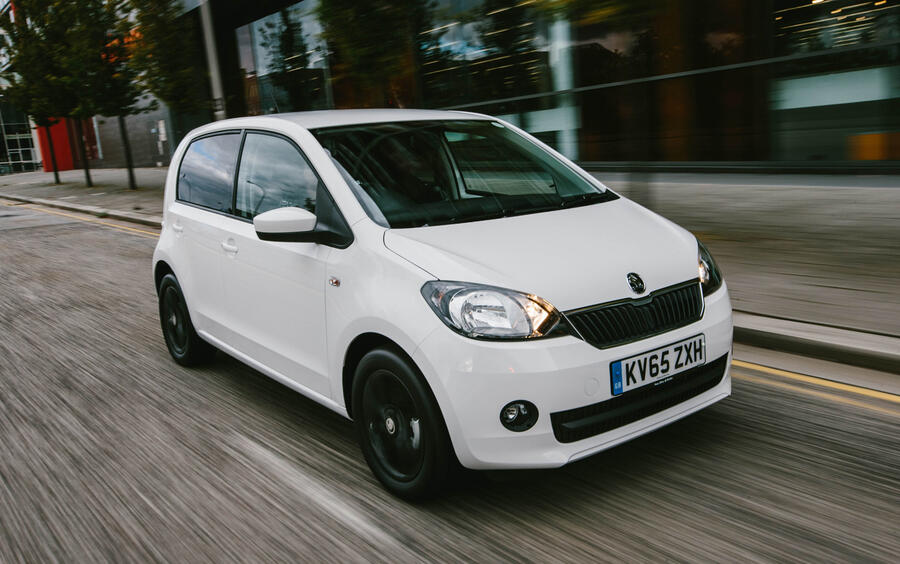 If you want an automatic city car, the Citigo isn't the best option, because its ASG is ultra-slow and jerky, plus it can suffer issues (as can the manual).
Several owners have reported brake and exhaust system issues, so check these on your test drive; and there can also be a loss of power due to the camshaft oil-pressure valve blocking, so ask if the oil has been changed regularly. The cambelt should be changed every 60 months or five years, too, plus the auxiliary drive belt and battery should be changed at every major service.
Some owners have reported lighting problems, too, signalled by dashboard warning alerts.
The stereo is basic, but you can clip a separate display to the top of the dashboard that includes sat-nav and a Bluetooth phone connection and can display the car's trip computer.
The last time the Citigo featured in the What Car? Reliability Survey, it came sixth of 23 small and city cars.
Need to know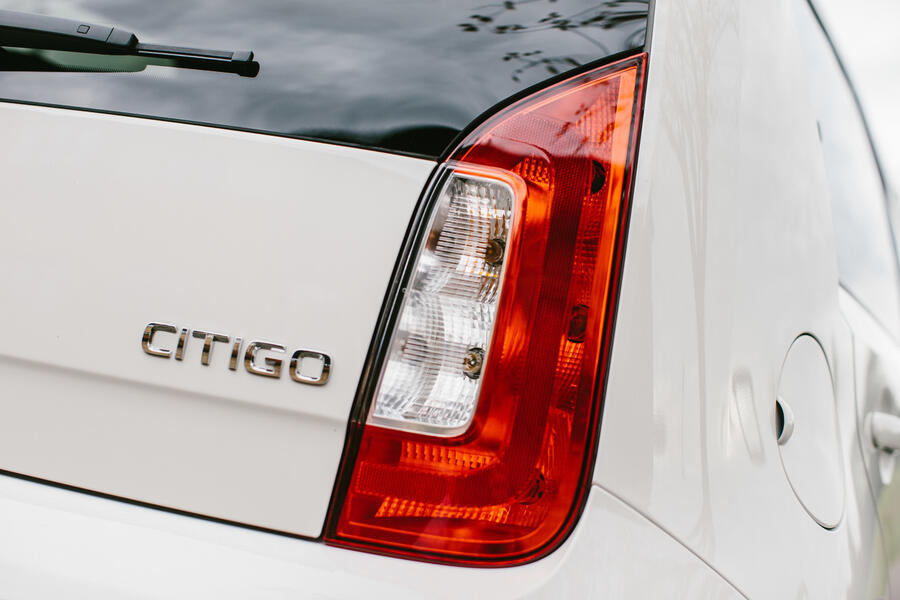 Just £3000 will get you into a used Citigo, but it will be an early three-door S with the 60 engine. For five doors and the 75 engine or a higher trim, you will need at least £4000. Spend between £4000 and £6000 on good 2014 to 2017 cars or around £7000 to £9000 on 2018 and 2019 examples. You will need at least £18,000 for an EV.
Every Citigo will get 50-60mpg in normal driving and you won't pay more than £20 per year in road tax for those registered before April 2017. The Greentech models of that age are exempt. Post-April 2017 cars will be charged at the flat annual rate (currently £155), apart from the EV, which is exempt. 
The Citigo scored the full five stars when safety tested by Euro NCAP in 2011. We would still seek a car with the optional AEB, though.
Our pick
1.0 75: Although the 60 engine is adequate, we would want the 75 version for its extra oomph, which is especially useful when joining fast A-roads and motorways. It's not a lot thirstier than the 60, either. 
Wild card
1.0 75 Monte Carlo: There was never a hot Citigo, but Monte Carlo trim makes it looks sporty, with 15in alloys, black trim on the grille, spoiler and wing mirrors and chequers on the doors and boot. 
Our top spec
SE L / Elegance: It might cost a fraction more, but we'd seek out this smarter trim for the extra kit (primarily air-con and remote central locking) and the 75 engine. You will also get quite nifty-looking alloys. 
https://www.autocar.co.uk/car-news/used-...oda-citigo