09-16-2021, 03:58 PM
Nearly new buying guide: Skoda Octavia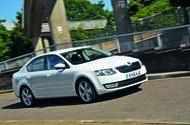 Octavia prioritises easy-going refinement over sportiness
The dependably bulletproof Octavia is renowned for being excellent value, and nearly new examples are the most accessible
As a used car, the Octavia hatchback lives up to Skoda's reputation as a great-value brand. Prices of new ones have been creeping up of late but used examples are much more realistically priced. 
How about £9490 for a 2016/65- reg 1.4 TSI SE L with 49,000 miles? It has one previous owner and full Skoda service history. Features include a sat-nav, electric windows all round, climate control, leather and suede seats and parking sensors. And that's before we start talking about the massive, 590-litre boot (1580 litres with the back seats folded) and generous cabin space that come as standard with every Octavia hatchback. 
The current model was launched in 2013 in five-door hatchback and estate forms. It didn't look radically different from the version it replaced but it was larger and lighter, some achievement for a car whose predecessor already dwarfed its class rivals. 
Click here to buy your next used Octavia from Autocar
Four engines – two petrols, two diesels – power the regular versions. The 1.6 and 2.0 oil-burners were the most popular. The 1.6 is a little slow and has only a five-speed gearbox, which is why we'd plump for the lustier, six-speed 2.0. A 2014/14-reg 2.0 TDI SE with 60,000 miles costs £7500. Meanwhile, don't pass on the 138bhp 1.4 TSI petrol. It's a smooth unit and perfect for average-mileage drivers.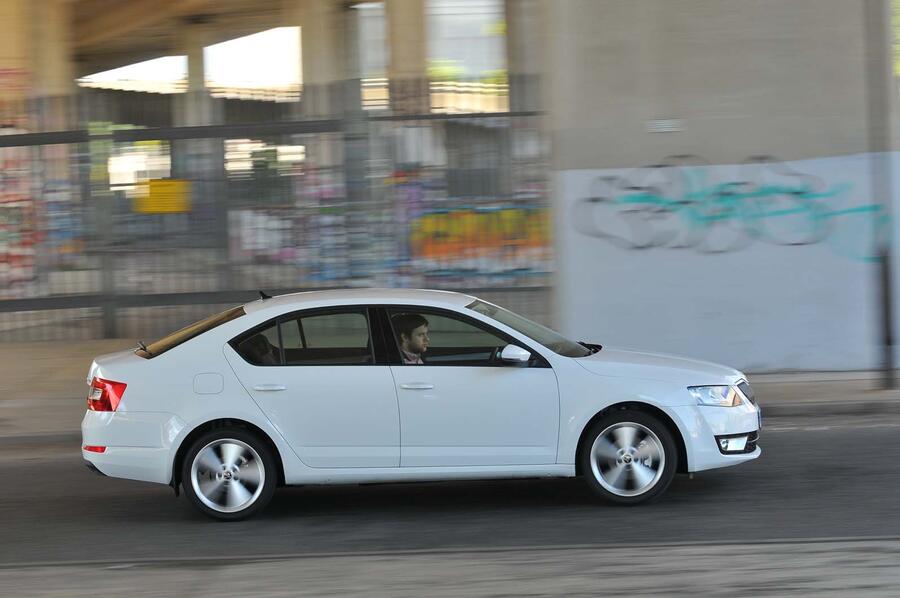 More press-on types can choose from a couple of sporty vRS versions: a 217bhp 2.0 TSI (0-62mph in 6.8sec) and a 181bhp 2.0 TDI (8.1sec). Both make entertaining, value-for-money holdalls, with a 2014-reg TSI at 50,000 miles costing £10,500. The TSI's power rose to 227bhp in 2016 and then to 242bhp in 2017. 
In 2016, the 1.2 TSI engine was replaced by the 113bhp 1.0 TSI. The seven-speed DSG automatic version is more economical than the manual largely because it shifts gears earlier than is sometimes comfortable. Still, if your idea of motoring is wafting about in a large, practical and understated motor of indisputable quality, it's worth choosing. Prices start at £9300 for a 20,000-miler. 
The following year (2017) was facelift time, when the Octavia received a new nose with a larger grille and quad headlights. Inside, the infotainment screen grew to 9.2in on selected trims and the Columbus system, standard on the top-spec model, now boasted a wi-fi hotspot. Across the range, every trim could now claim alloy wheels, touchscreen systems, phone connectivity, air-con and a post-collision braking system. The new, more efficient 148bhp 1.5 TSI petrol engine also appeared at this time. 
From launch to the present day, trims have remained largely the same, with only Elegance getting the heave-ho. They're underpinned by S, SE, SE L and Laurin & Klement. From time to time, SE has been boosted by special versions called SE Sport, SE Business and SE Technology that bring lots of extra kit for next to no additional charge. They're worth seeking out.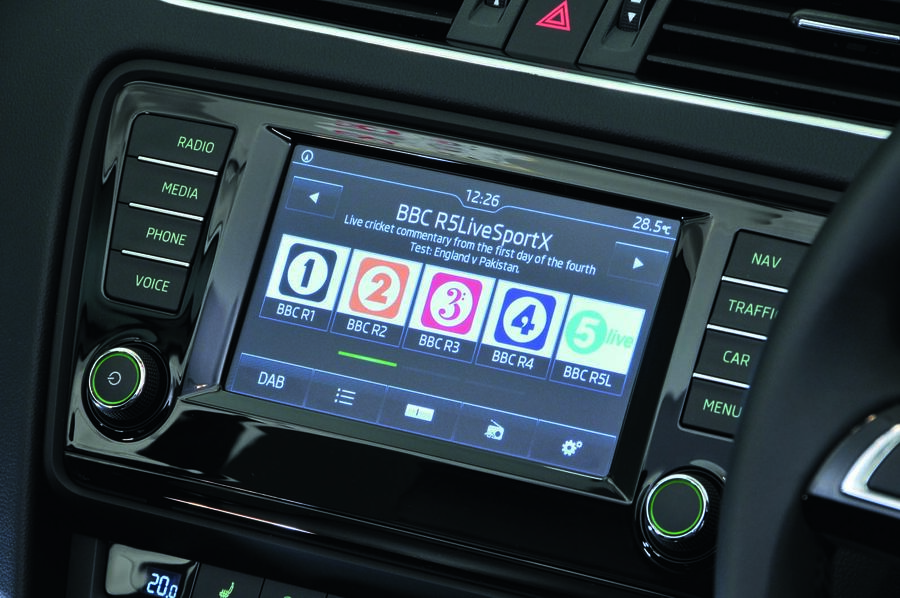 BUYER BEWAREReliabilityThe Octavia has been the subject of many complaints concerning poor reliability especially of the automatic gearbox and infotainment system, so inspect the car thoroughly and put it through its paces on an extended test drive.
RecallsThere have been a few recalls, some of them serious, so check they've been actioned.
EngineCheck the coolant temperature remains within limits since some owners have reported water pump failures that can cause the engine to overheat.
TransmissionIf fitted, check the automatic gearbox changes smoothly and without hesitation in manual and automatic modes, and that it operates quietly. It requires fresh fluid and filters every 38,000 miles. 
BodyCheck for damp carpets since water can collect in the doors and leak into the cabin.
Infotainment If fitted with a Columbus system, check the sat nav works without freezing 
Need to know
The Octavia GreenLine of 2014, powered by a 1.6 TDI CR 110 diesel engine, has an official economy figure of 88.3mpg in part thanks to its low-rolling-resistance tyres and the stop/start system standard on all Octavias. However, in reality, expect around 55mpg. 
From 2017, Dynamic Chassis Control was offered as an option on all engines over 148bhp (badged 150 and upwards). It offers Normal, Comfort and Sport modes but don't pay a premium for it since the standard set-up is perfectly good. 
Depending on trim, all Octavias came with elements of the Simply Clever range, comprising an ice scraper, a warning vest holder, a rubbish bin and a multimedia holder. It's worth checking they're present and not simply missing…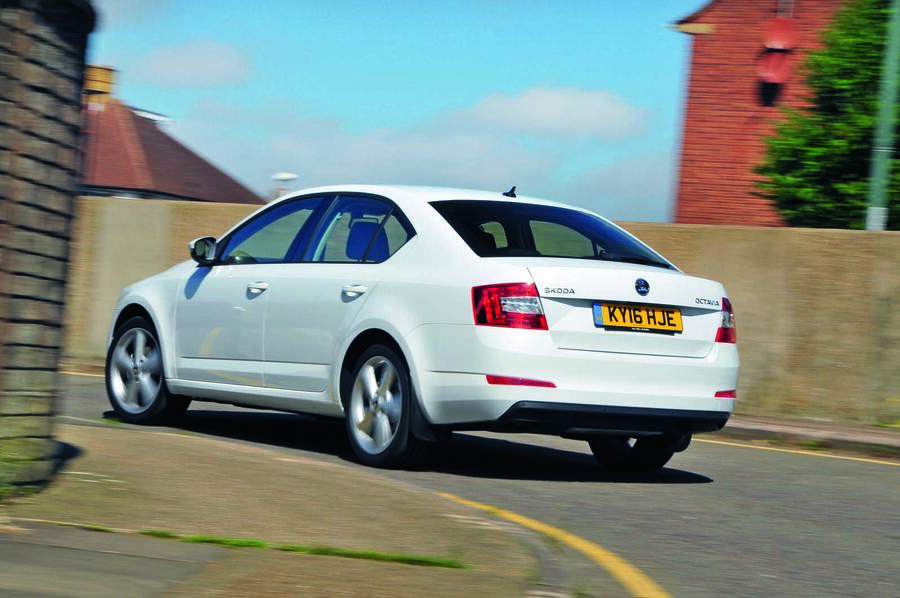 Our pick
Octavia 1.4 TSI 150 SE L: High-mileage drivers will want one of the diesels but all others should make a beeline for this mid-power 1.4 that blends strong performance with decent economy and impressive refinement. 
Wild card
Octavia 1.0 TSI 115 S: They look mismatched but the 1.0-litre engine makes a good fist of hauling the Octavia. It's a perky motor capable of 0-62mph in 9.9sec on its way to 125mph. Expect 40mpg.
Ones we found
2015 1.6 TDI S 5dr, 104,000 miles, £4740 
2016 1.2 TSI 110 5dr, 43,000 miles, £7990 
2017 1.4 TSI SE DSG 5dr, 50,000 miles, £9890 
2018 1.0 TSI SE 5dr, 18,000 miles, £12,000
Read more
2020 Skoda Octavia spied virtually undisguised​
Skoda Octavia vRS Challenge 2019 UK review​
https://www.autocar.co.uk/car-news/used-...da-octavia