11-04-2021, 11:55 AM
Nearly new buying guide: Skoda Superb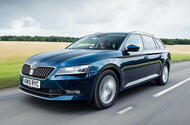 There's far more to like about the Superb than its limo-like space and accessible prices
For some, an executive car is all about the badge contest in the work car park. But there are those for whom space and value for money are more important, and in both of those departments, nothing can hold a candle to the Skoda Superb, which looks like a bargain used buy.
If 'value for money', practicality or indeed the very idea of such a strait-laced saloon as the Superb is enough to send you to sleep, don't worry because this Czech executive has a firecracker or two up its sleeve.
It sits on a stretched version of the Volkswagen Golf's underpinnings and comes with a huge range of excellent engines and a choice of six-speed manual or dual-clutch automatic (DSG) gearboxes.
Click here to buy your next used Superb from Autocar
The sensible choice is the 1.4 TSI 150, or the 1.5 TSI 150 that replaced it in 2018. Or if you want diesel, the 2.0 TDI 150 promises 55.4mpg.
But you may be swayed by the more explosive 2.0-litre petrol with 217bhp or 276bhp. It's a quiet, smooth engine, and in 2.0 TSI 280 guise with all-wheel drive and the slick DSG, it will crack 0-62mph in 5.8sec. Go for this and you're getting a wildly capable car in disguise.
The Superb rides and handles well, too. Sure, it doesn't quite have the dynamic panache of a BMW 5 Series – but it costs a lot less, and it's a refined motorway cruiser.
Inside, it feels suitably executive-like; a little lacking in character but not in class, with fine materials and a pleasing level of tech. But practicality is where the Superb sits head and shoulders (and stomach and legs) above its rivals. The rear seats are fit for a limo and the boot could double up as a live music venue.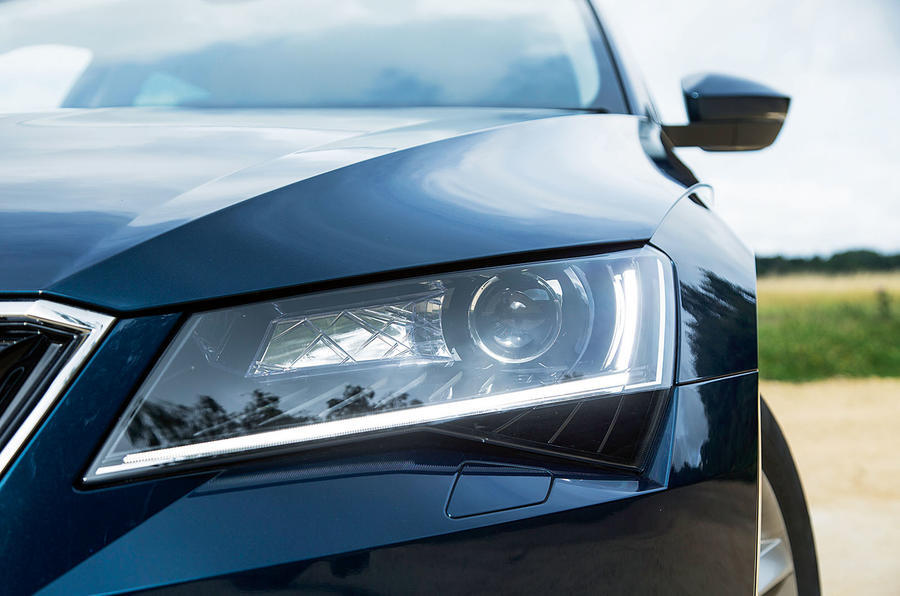 Even entry-level S models are well equipped, with air-con, Bluetooth, a DAB radio and, initially, a 6.5in touchscreen. The extensive trim level list continues up through SE, SE Technology, SE L Executive and range-topping Laurin & Klement models. Sportline and Sportline Plus trims joined the range later, but SE Technology is the best of the bunch. The Superb was facelifted last year, but the changes weren't substantial. So if you stick with a tidy earlier model, then you won't be missing out on anything.
It's possible to pick up a Superb for around £8000, but this is likely to be a well-worn one that's racked up a lot of miles. But concerning mechanical faults from this generation of Superb are, pleasingly, exceedingly rare, so it might not be such a huge risk jumping in at the lower end of the price range.
Up the budget to between £10,000 and £13,000 and you'll have your pick of good 2016 or 2017 cars, all with a full service history and bought from an independent or franchised dealer. Jump between £13,000 and £16,000 and you'll find an excellent 2018 Superb, while around £19,000 buys a post-facelift 2019 model.
BUYER BEWARE
Transmission On DSG models, listen out for a metallic squeal as the gearbox changes up from first to third. The issue was a 2017 service advisory. Likewise, a hesitant take-off and gear change at low speeds could be a sign of imminent clutch pack failure. Ghat siad, it's a common issue with the 2.0 TDI 150 but not a fault. Autos aren't fond of towing so beware cars with tow hooks. 
Interior Check there are no warning messages about the front assist system, which can need recalibrating – expensively. Given the model's popularity with taxi companies as well as families, scrutinise seats and trim for excessive wear. If fitted, check the heated seats warm up. 
Wheels Examine the alloys for signs of white corrosion beneath the lacquer.
Need to know
Airbags and seatbelt tensioners on some models built between May 2016 and November 2016 might not trigger in a collision. Speak to a dealer to find out if these have been replaced on your car.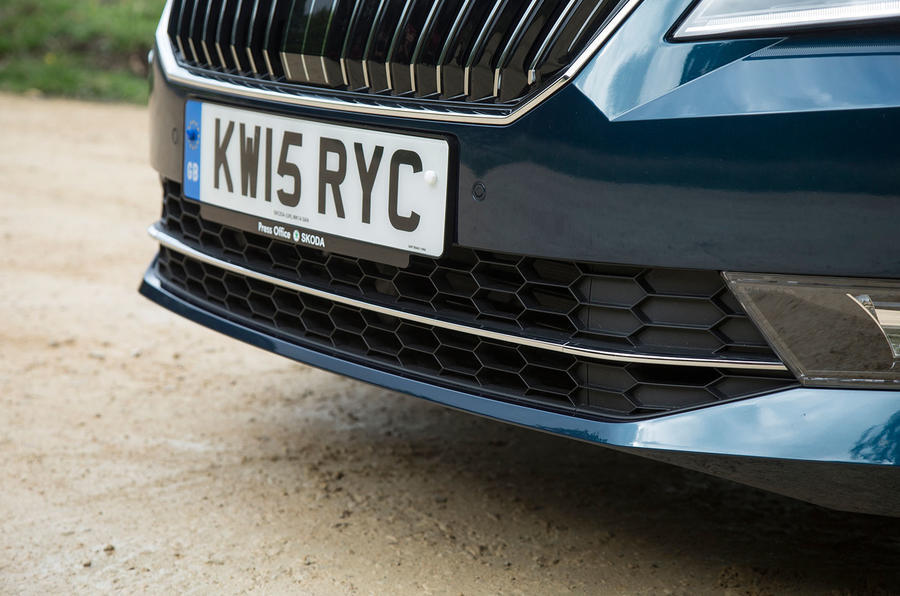 Road tax for models registered before 1 April 2017 varies depending on CO2 emissions. Cars registered after this date get the flat-rate fee of £150 per year.
Servicing plans are available for the Superb for a reasonable price, covering two or three services and payable by direct debit.
The Superb was second (petrol) and 15th (diesel) out of 19 executive cars in the most recent What Car? Reliability Survey.
Our pick
Skoda Superb 1.4 TSI 150 SE Technology: This smooth, refined petrol in earlier cars is a sound choice (as is its 1.5 TSI 150 replacement from 2018). Decent performance and economy, along with a good specification.
Wild card
Skoda Superb 2.0 TSI 280 L&K DSG 4x4: Wolf in sheep's clothing. Most will walk past it without noticing the twin exhaust tailpipes, but it's a firecracker of an engine and comes stacked with kit.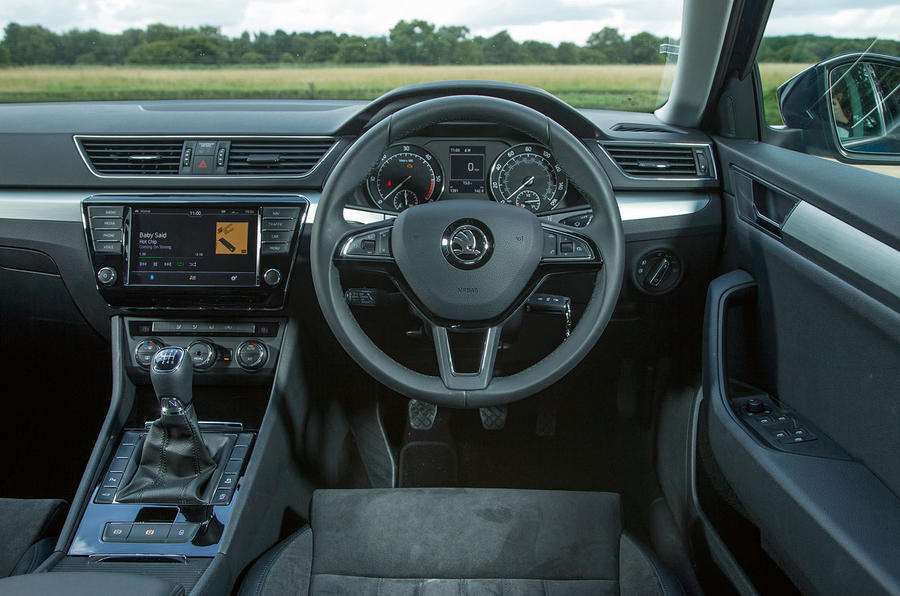 Ones we found
2016 Superb 2.0 TSI 280 L&K DSG, 51,000 miles, £16,500
2017 Superb 1.6 TDI SE Technology, 47,000 miles, £12,000
2018 Superb 1.4 TSI 150 SE Technology, 19,000 miles, £15,500
2019 Superb 1.5 TSI 150 SE, 9000 miles, £17,495
READ MORE
Skoda Kodiaq vRS to be removed from sale due to emissions rules 
New 2020 Skoda Octavia: UK prices and specs revealed 
Skoda Enyaq iV revealed as first bespoke EV with 316-mile range
https://www.autocar.co.uk/car-news/used-...oda-superb