11-06-2021, 05:20 PM
Nearly new buying guide: Toyota GT86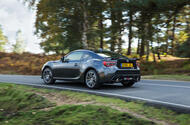 The GT86 is an engaging sports car with everyday appeal. We investigate
Sports cars are nice in principle, but buying them used can be hard to justify. There's the fear that they will cost too much to run, be difficult to drive in day-to-day traffic and have a stiff, uncouth ride.
Fortunately, Toyota has a history of making fun, inexpensive and reliable performance cars, so when it teamed up with Subaru in 2012 to make the GT86, the result was a modern classic.
The GT86 used exactly the same 197bhp 2.0-litre, four-cylinder engine as the Subaru BRZ. A lot of hot hatches have more power than that, but the aim here was to give just enough power, allowing its performance potential to be exploited more of the time. As such, you need to rev the engine hard to get any meaningful acceleration since it lacks the low-down torque of a turbocharged engine.
Driving the GT86 in the dry is a pleasure, with direct, well-weighted steering, some fine chassis dynamics and enough grip to keep you on the straight and narrow. It's meant to be a playful car on the limit, and the narrow tyres contribute to this. In damp conditions, you may find the back end starts to step out of line sooner than expected. However, it is very progressive and the standard stability control system will step in to assist.
The GT86 is still quite comfortable as sports cars go, with a ride that manages to soak up large shocks from speed bumps, potholes and even motorway expansion joints. But isn't so soft that it allows the car to roll a great deal in bends.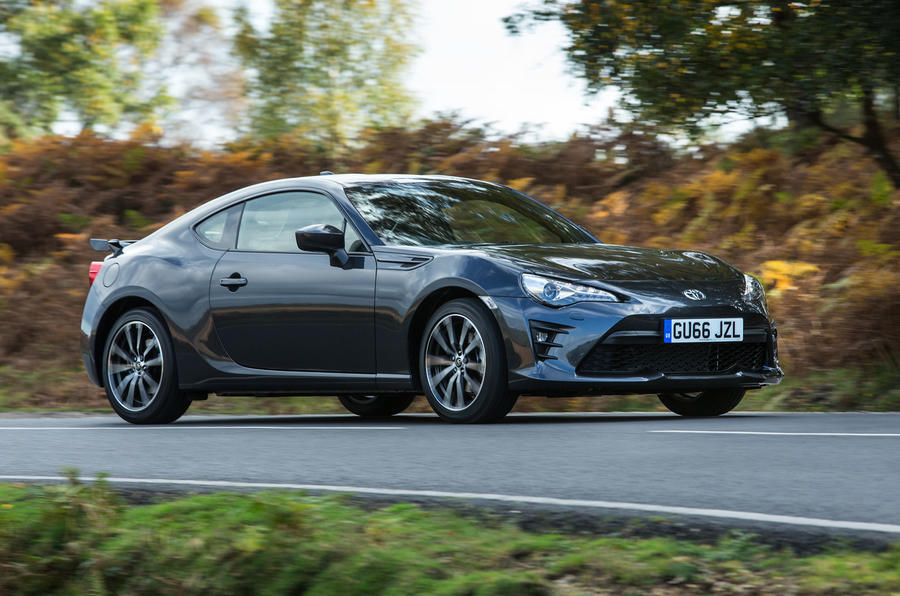 In 2018, a series of Club Sport special editions was joined by the Blue Edition. If you can find one with the optional performance pack (it will have unique, black-painted 17in alloys), then you'll get uprated Sachs dampers for sharper handling and bigger Brembo brakes for increased performance and better feel. The downside is more road noise.
Another issue is interior quality. Most of the plastics are rather hard and hollow-sounding, with switches feeling like they come from a car built 30 years ago and an equally dated-looking orange backlit digital clock. You get plenty of standard kit, though, including alloys, climate control, cruise control and xenon headlights. Later Pro, Orange and Blue Edition models came with heated Alcantara seats and Alcantara inserts on the dash and door cards to make the interior feel a bit more premium.
Space up front is fine. The front seats are low to the floor but very comfortable and well shaped, allowing you to tackle long drives without suffering backache. But rear seat space is limited and only really any good for short trips.
There's a reasonable boot with the option to fold down the rear seats to load longer items. Unfortunately, the boot opening is rather small and means you can't load taller objects in there. If you need ultimate performance practicality, then the Volkswagen Golf R can seat five and transport their luggage.
Some early, accident-damaged and repaired GT86s are available for as little as £8000, but you're better off paying between £10,000 and £11,500. You'll find plenty of 2013 or 2014 cars in great condition and with an average mileage.
BUYER BEWARE 
Engine Misfires may be cured by an ECU remap. On pre-2014 cars it may be a faulty coil pack. Check for oil leaks from the right-hand cylinder head gasket and listen for a noisy fuel pump.
Battery Check the battery is the uprated 65 Ah variety.
Transmission Check second gear engages smoothly. The triple-cone synchros can be slow to work when cold, causing a graunchy change. Some owners recommend pausing in neutral after first gear, then engaging second with a firm shove. Technicians recommend fresh fluid.
Tyres Some owners will have swapped the slidy Michelin Primacy tyres for 225-section rubber on wider rims offering better grip. The Vehicle Stability Control can be partially disengaged but, to switch it off completely, follow the complicated procedure outlined at FT86club.com.
Body Owner forums are full of tales of misted-up tail-light lenses. Cars still in warranty will be given replacements. Also reported is corrosion around the bottom of the quarter light pillar. Check for crash damage and poor repairs and for corrosion appearing at the base of the side windows and door pillar near the mirrors. Also look for rust under the front bonnet weather seal.
Interior GT86ownersclub.co.uk lists feedback from its rattles thread. The biggest culprits are the rear seats and trim, parcel shelf and lower dash. Tweeter covers, engine covers and dashboard brackets also come in for criticism. On early cars, a rattle from the gearlever above 4000rpm was a warranty issue. Check the rear mirror isn't delaminating and the condition of the front seat side bolsters. Be sure the rear seats fold properly and that the release buttons aren't broken.
Need to know
The GT86 has a combined NEDC fuel economy figure of 36.2mpg, or 33.2mpg under the WLTP tests. Automatics are rated at 39.8mpg/32.9mpg respectively. If you drive the car as it was intended, of course, you'll see considerably less.
There have been two recalls for valve springs in the engines of early examples, and for problems with the power steering on cars made before March 2015. Find out from a Toyota dealer if any of these apply to your GT86.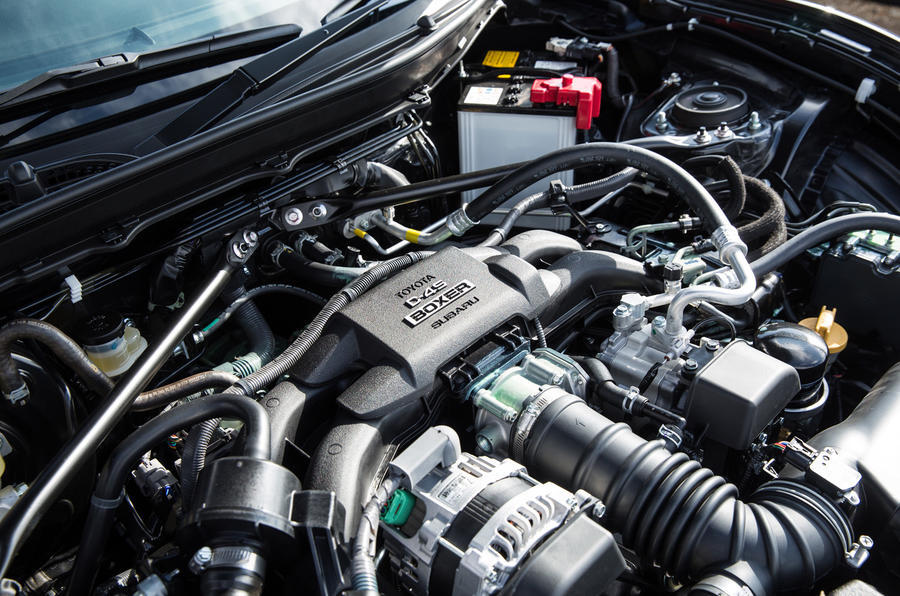 Toyota usually comes out near the top of What Car? reliability surveys. It most recently finished in third place out of 31 car brands.
Our pick
Toyota GT86: We're not overly fussy, so we'd pick a car from 2017 onwards. An engine update offered a slight increase in power but a noticeable improvement in low-end torque.
Wild card
Litchfield-tuned GT86: There was no high-performance version of the GT86, so you're going to have to turn to a respected tuner for this service. Litchfield engineered (among other upgrades) a supercharger mod that upped power to 280bhp.
Ones we found
2012 2.0 D-4S manual, 100,000 miles, £8090
2012 2.0 D-4S auto, 50,000 miles, £10,950
2018 2.0 D-4S Club Sport Blue Edition, 10,000 miles, £21,499
2020 2.0 D-4S Pro manual, 1000 miles, £22,990
READ MORE
Used car buying guide: Toyota GT86 
Next Toyota GT86 confirmed for 2021 in leaked presentation 
Toyota GT86 and Subaru BRZ sports cars confirmed for next generation
https://www.autocar.co.uk/car-news/used-...oyota-gt86