02-20-2023, 02:22 AM
Nearly new buying guide: Volvo XC90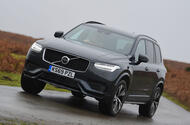 The XC90 is a striking, luxurious SUV popular with families
Boxy yet handsome Swedish SUV deftly blends practicality and desirability at the slight cost of handling dynamics
Volvo may have pulled off many splendid tricks with this second-generation Volvo XC90 – notably its impressive refinement, amazing practicality, sybaritic luxury and seven wholesome and very usable seats. 
But the trick for which it should really be applauded is how it makes this artlessly slab-sided but space-maximising luxury SUV look so devilishly handsome. 
The first-generation XC90 was a bit of a peach to look at, too: all fruity and softly rounded. This later one is a larger, more purposeful and muscular four-square chariot clearly intent on doing whatever it takes to barge the likes of the Audi Q7 out of the arena.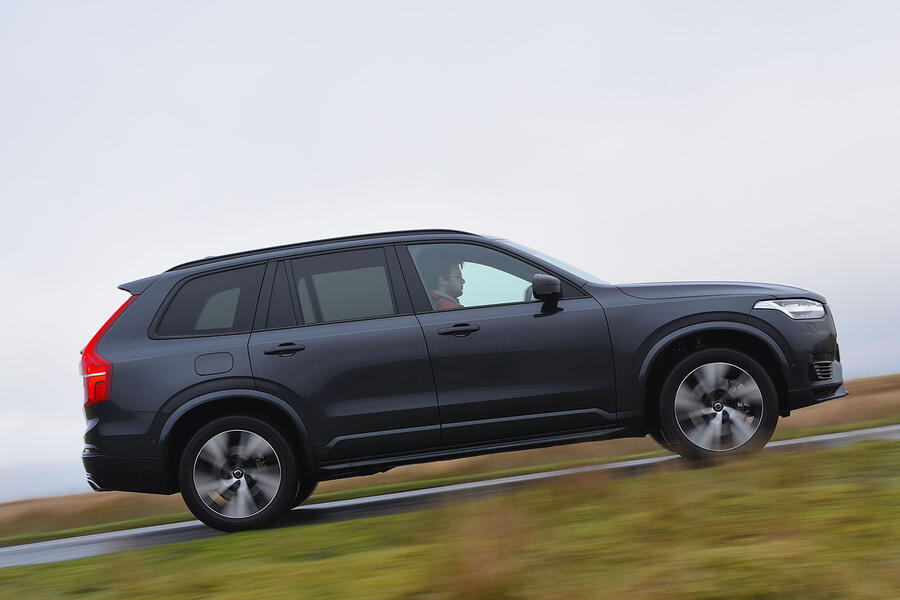 The XC90 also pulls off the trick of being properly aspirational and desirable, despite never offering any more than a four-cylinder engine under its imperious bonnet. Buy an older one and it makes for a terrific used buy, too, with prices way under half what you'd pay for a new one. 
And there's plenty of justification for doing so. On the road, all of those four-pot engines are smooth and offer decent performance. Delivering plenty of low-rev pull, the diesel (D5 or B5) is an impressive performer. It picks up quickly, and getting up to motorway speeds is an effortless experience. The T8 hybrid has plenty of shove too. 
The only flaw in its otherwise admirable comfort is that larger imperfections can be felt at lower speeds, even on XC90s equipped with air suspension. It's worth pointing out that versions with smaller wheels tend to ride better than those with the larger wheel option.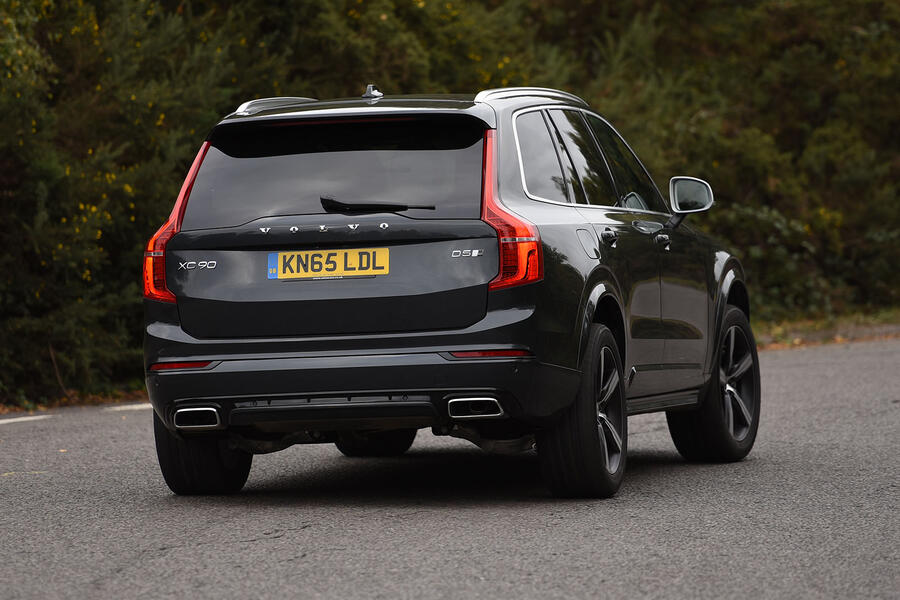 It's perhaps not surprising that the XC90 can't match the sportier BMW X5 or Porsche Cayenne for outright handling finesse, but it's on a par with the Audi Q7 and much sharper to drive than the wallowy Land Rover Discovery. 
The XC90 is reasonably refined, although there is a little engine noise, especially from the diesels, and some road roar and suspension noise can make its way into the cabin, making the XC90 not quite as quiet as the waftier Q7. 
That interior is wonderfully classy and extremely comfortable. The driving position is terrific, visibility is good and the seats are supportive. The infotainment is controlled through a large 9.0in tablet-style touchscreen that looks stunning but can be fiddly in to use.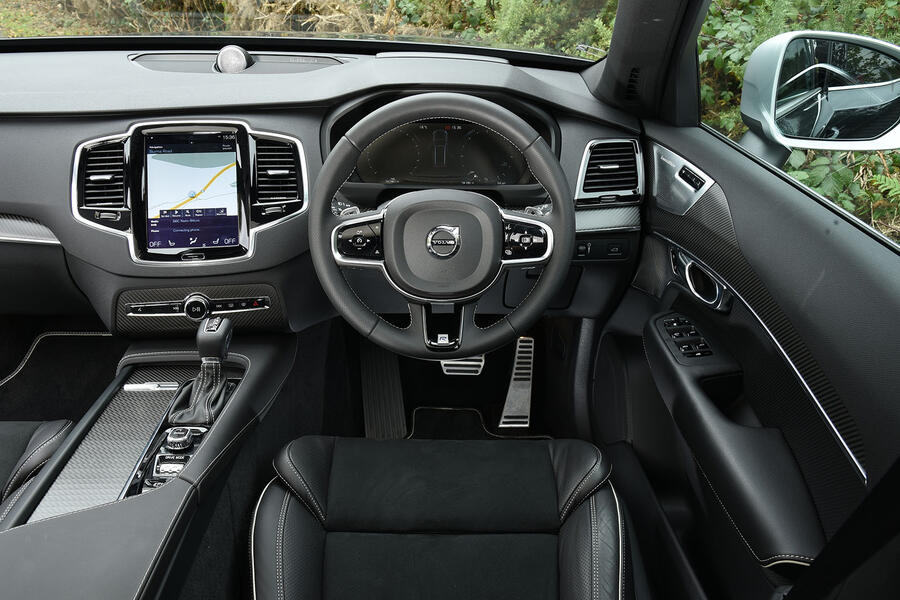 As far as quality goes, it looks the part, with a mix of smart materials across the dashboard and around the centre console. There are soft-touch fabrics across the top of the dash, plus gloss-black inserts around the infotainment screen and gearlever. 
Space up front is plentiful, in the middle row it's truly excellent for three and even in the rearmost two seats there is more than adequate room for two children or even adults for shorter journeys. 
Flexibility is first-class with these seats, too, with all manner of options being available. Boot space is huge in five-seat mode and even impressive with all seven seats up.
Our top spec
Momentum: Go for Momentum trim, which gives you all the equipment you'll need (and more) while being the cheapest on the used car forecourts.
Buyer beware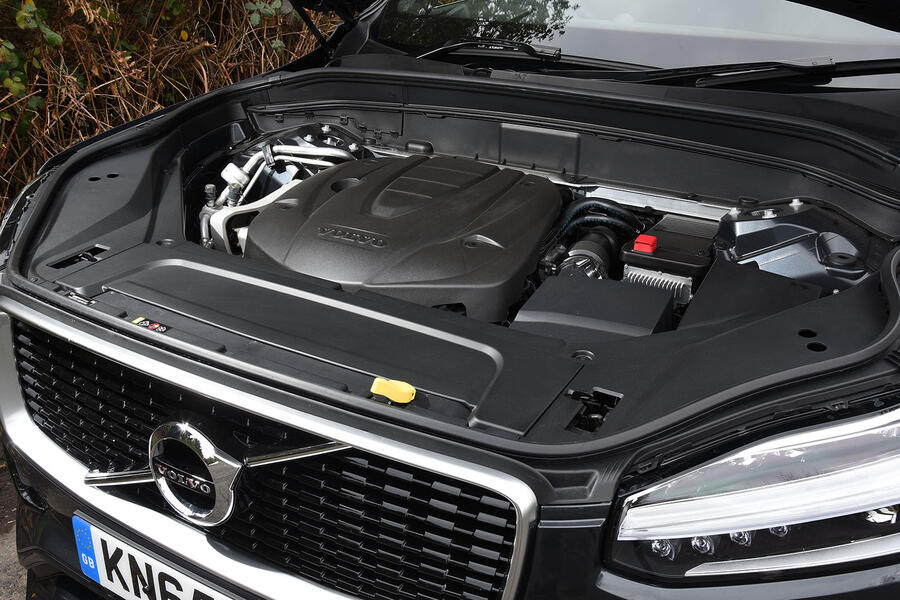 Recalls: Volvo had to recall around 70,000 diesel-engined UK cars due to possible engine fires. Owners are told to pay attention to any 'unusual smells' coming into the interior, if the engine warning light illuminates, or if the engine hesitates under acceleration. 
There have been three recalls for airbags that might not deploy correctly during a collision, and in March 2020 Volvo recalled nearly 750,000 vehicles worldwide amid concerns that their autonomous emergency braking (AEB) systems are faulty. Check with your local dealer that all remedial work has been carried out. 
Reliability: In our sister magazine What Car?'s most recent reliability survey, the XC90 placed sixth out of 11 cars in the luxury SUV category. Volvo as a brand ranked 17th out of the 32 manufacturers featured.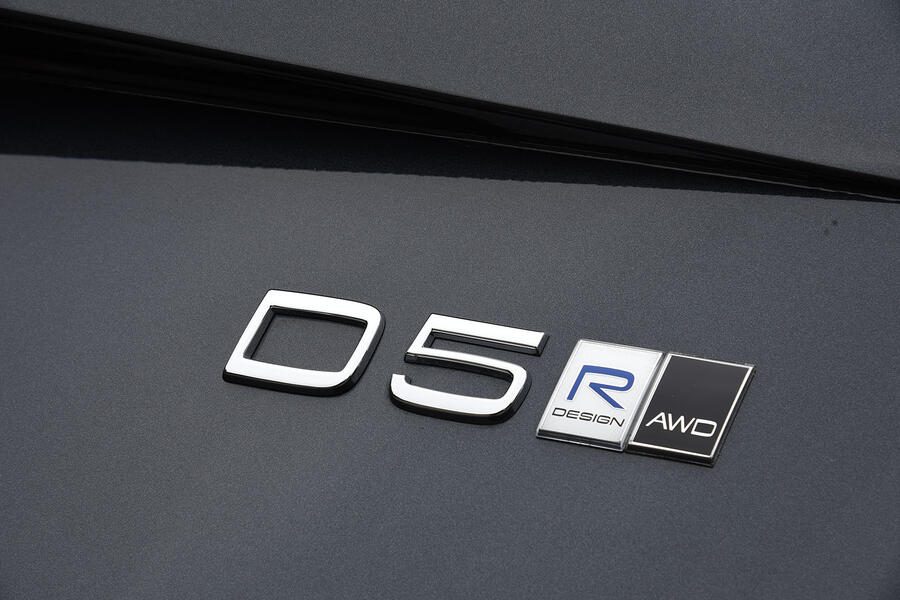 Need to know
Prices start around £20k. Spend £22-27k on a 2016-'17 car, £28- 35k on a 2018-'19 car, £40k-up on a 2020-'21 car or £50k for a 2022. 
Diesel D5 does 44.1mpg; B5 petrol does 32.5mpg and the B6P 30.7mpg . T8 claims 134.5mpg. 
Cars later than April 2017 attract a higher-rate VED tax between the second and sixth years. Fees are currently £165 a year (£155 for the hybrids) or £355 a year for the luxury tax. VED for cars registered earlier vary depending on CO2.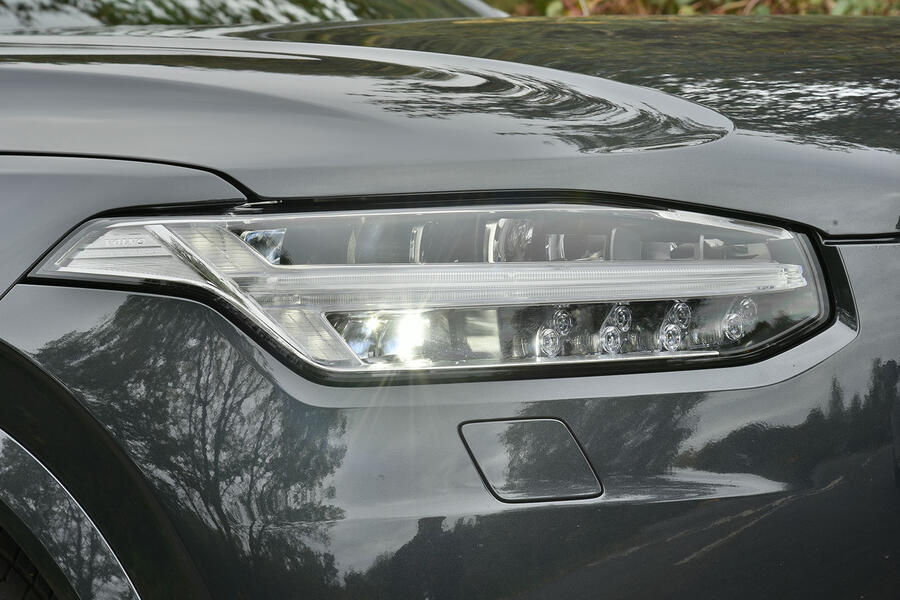 Our pick
D5: This older diesel is our pick of the range, if you're spending more on a later model the B5 diesel would be another good choice. It provides plenty of poke coupled with sensible fuel economy.
Wild card
T8 PHEV: Can you resist a large and luxurious SUV that can go from 0-62mph in 5.8sec yet still seat seven in comfort and also run on electric power alone for a potential 27 miles? Of course you can't.
https://www.autocar.co.uk/car-news/used-...lvo-xc90-0