04-22-2022, 05:05 PM
New 2022 Kia Niro: popular family SUV priced from £27,745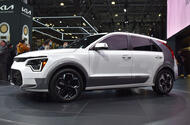 New Niro breaks cover in New York (image credit: Graham Heeps)
Kia has revealed full price and specification details for the second-generation Nissan Juke rival
Pricing and specification details have been revealed for the all-new second-generation Kia Niro ahead of their full market launch in the coming months. 
Like its precedessor, the new Niro will be available in hybrid, plug-in hybrid forms. The all-electric variant, formerly known as the Kia e-Niro, has been renamed the Niro EV.  
Prices start from £27,745 for the hybrid, while plug-in models kick off from £32,775. Each specification level is priced in £2750 increments. 
Entry-level 2 models include 16in alloy wheels, dual LED headlights, a reversing camera, rear parking sensors, an 8.0in touchscreen and a towing pack.
Next-step 3 models start from £30,495 for the regular hybrid and £35,525 for the plug-in. Equipment includes 18in alloy wheels, a 10.5in touchscreen, keyless entry, driver lumbar support, heated seats, privacy glass and a wireless mobile phone charger. 
Niro models in the range-topping 4 specification are equipped with a head-up display, a 10.25in digital driver's display, a powered tailgate, heated rear seats, a premium Harman Kardon speaker system and memory seats. Prices start from £33,245 for the hybrid and £38,775 for the plug-in variant. 
All-electric Kia Niro EV models are priced higher and do not benefit from the government's £1500 low-emission vehicle grant. 
A Niro EV in 2 trim sits on 17in wheels as standard and has an 8.0in touchscreen, a 10.25in digital driver's display, 11kW charging, rear parking sensors and a reversing camera. Prices start from £34,995. 
For an additional £2750, Niro EV drivers can select 3 trim, with wireless mobile charging, front parking sensors, 18in wheels, heated seats and privacy glass. 
Range-topping 4 Niro EV cars, like the hybrid variants, also benefit from a head-up display, a premium audio system and memory seating for the driver. Prices kick off from £40,495. 
Pre-orders for all new Niro variants open on 20 April. UK deliveries will start early in quarter 3 of 2022.
The new Niro is slightly larger than its predecessor, measuring 4420mm long, 1825mm wide and 1545mm tall – increases of 65mm, 20mm and 10mm respectively.
The second-generation Kia Niro has been "redesigned from the ground up" to meet growing competition, according to the firm's bosses.
With styling inspired by the HabaNiro concept car, the new machine – which has made its first public appearance at the New York motor show – will go on sale in the UK later this month, with first deliveries due in July. The electric version is expected to arrive around August.
While the Niro builds on the styling of its predecessor, it is actually built on a new Hyundai Motor Group platform. While the first-generation Kia Niro used the J Eco-Car architecture, the new model is the first Kia to sit on the new K3 platform currently used by the Elantra saloon. That platform is designed for electrified powertrains.
The platform switch means the Niro has grown slightly: it is 65mm longer, with the wheelbase increased by 20mm to slightly increase interior space.
The hybrid version will use a 1.6-litre petrol engine mated to a 43bhp electric motor, giving a total output of 139bhp and 199lb ft of torque. The plug-in hybrid features the same engine paired with a larger 83kW electric motor, raising output to 180bhp. The PHEV's electric motor is powered by an 11.1kWh battery – up from 8.9kWh in the old model – giving an extended EV-only range of 40.3 miles.
Both the hybrid and PHEV are powered by a six-speed automatic gearbox, with reverse gear in both now solely powered by electric power. They can be paired with a Kia smartphone app and set to operate in EV mode in set 'green zones' and restricted areas. The PHEV model also features a built-in 5.5kWh Positive Temperature Coefficient heater, which helps to extend the driving range in colder conditions, and means that owners can utilise a pre-heating system similar to an EV.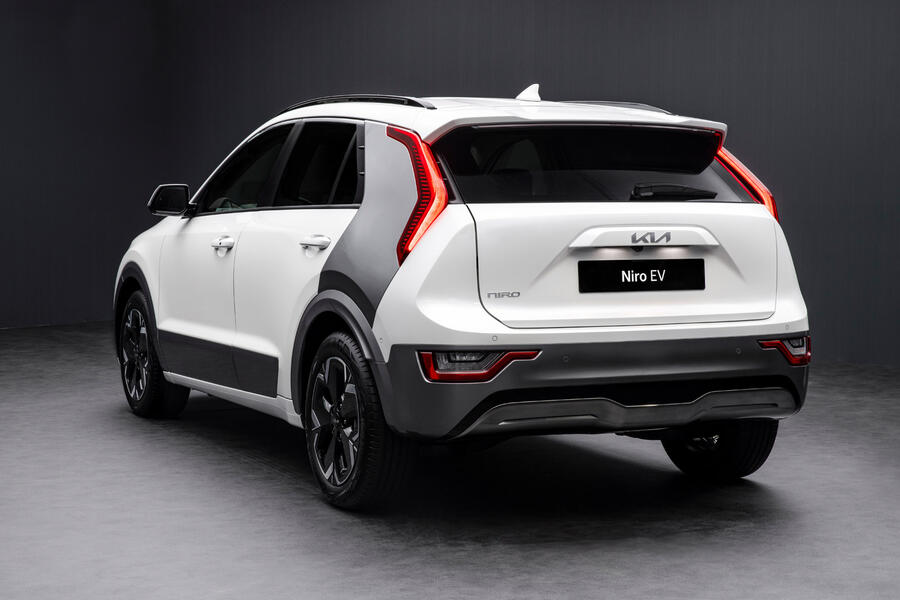 The Niro EV – which has been rebadged from the e-Niro to bring it in line with other Kia models – maintains the same 201bhp electric motor as the previous model. The largest 64.8kWh battery will be the only option offered in the UK, offering a range of around 287 miles. It offers a 0-62mph time of 7.8sec, has 188lb ft of torque and can charge from 10-80% in 43 minutes on a DC charger.
The new Niro EV also gains a vehicle-to-load output function similar to that on the Kia EV6, with the ability to power devices at speeds of up to 3kW. The charging socket has also moved to the centre of the car's front grille, to offer maximum flexibility at charging sockets.
For the first time, the electric model also gains a small 20-litre 'frunk' that is used to house the charging cables. The machine has a total luggage capacity of 495 litres in EV form, with the HEV and PHEV offering 451 and 348 litre boots respectively.
Q&A: Tyrone Johnson, Hyundai Motor Group director of vehicle development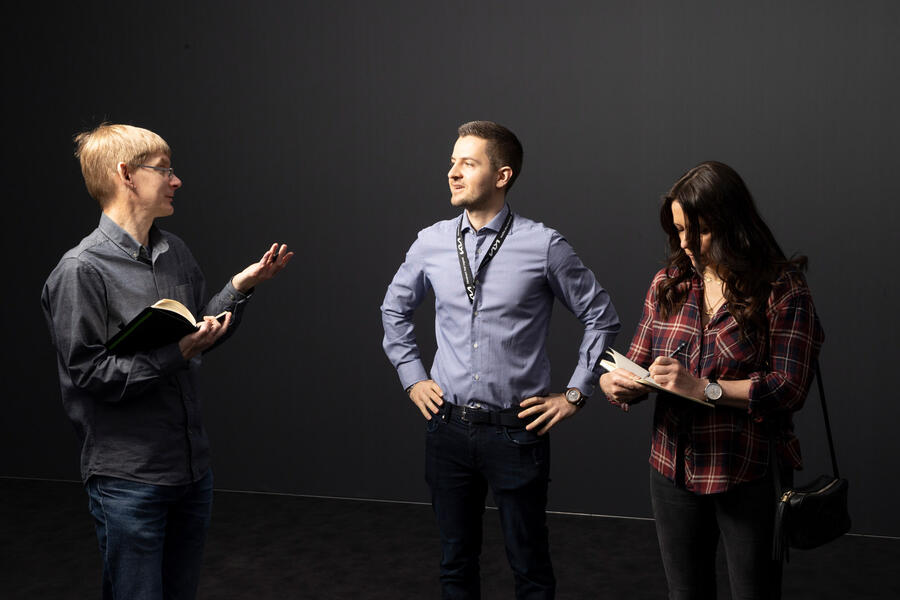 What was the goal with the Niro?
"Within our family of cars, the Niro is designed as an everyday all-rounder. The idea is that it has one character and only the powertrain changes. It's very different to how we approach the EV6 and the EV6 GT, for example: those cars will have very different characters."
Will the various versions of the Niro feel similar to drive?
"That's the goal. It's a challenge. We define characteristics for each vehicle, and then work to achieve those. Having three different powertrains multiplies the complexity by three. We use a lot of digital tools: we'll develop the steering tuning we want on one prototype, and then use virtual development tools to tune the other variants to drive in the same way."
https://www.autocar.co.uk/car-news/new-c...C2%A327745