04-21-2023, 05:51 PM
New 2023 Renault Clio goes hybrid only in UK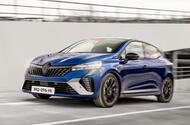 Heavy update should boost the appeal of France's Ford Fiesta as ICE rivals exit the market
The Renault Clio will now be sold solely with a hybrid powertrain in the UK as part of a mid-life refresh that also lowers the price of the E-Tech model.
Arriving with a fresh face, updated interior and simplified range of options, the fifth instalment of the French supermini will now start from "sub-£22,000", Renault has told Autocar, undercutting the current hybrid's £22,095 entry point.
This is, however, a bump on the current car's £19,095 starting price in pure-ICE form, powered by a 89bhp 1.0-litre petrol three-pot, that option having been dropped.
The hatchback is now sold with only the 143bhp E-Tech powertrain, which combines a 1.6-litre engine with two electric motors, as Renault pushes towards becoming an electric-only brand from 2030.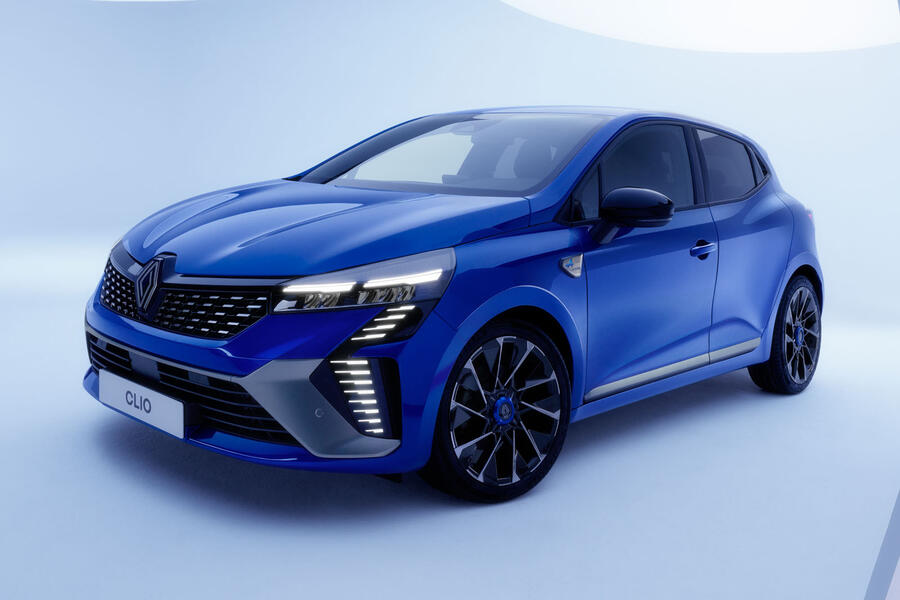 This leaves it as one of a select few ICE superminis to remain on sale in the face of various headwinds: the Ford Fiesta will bow out this summer and the Volkswagen Polo also faces the axe, with Euro 7 threatening to increase its price by as much as £4400.
The Clio won't gain an electric option, Renault previously confirmed. In 2025, it will be joined but not replaced by another B-segment hatchback, the Renault 5.
Renault has refreshed the design of the Clio to make it a bolder and sharper proposition than the model it replaces – something that it hopes will help the hatchback build on its 16m worldwide sales since 1991 (1.1 million of those in the UK).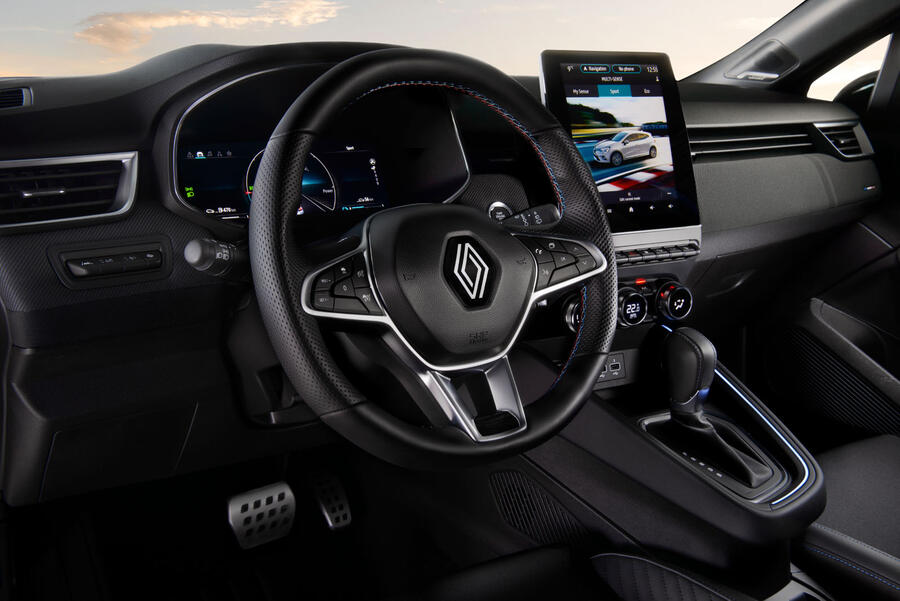 These changes also bring the car in line with Renault's new look, with an enlarged chequered grille, a fresh lighting signature, a sharper rear and the brand's new, and simplified, 2D logo. At the back, it receives redesigned brake lights and a more angular bumper.
Despite a physically bigger appearance, the new Clio keeps the same dimensions as the car it replaces – something that Renault was keen to report.
Inside, it remains largely unchanged, with a new 10in edgeless instrument display (7in on lesser trims) added. Top trims continue to get the 9.3in infotainment touchscreen.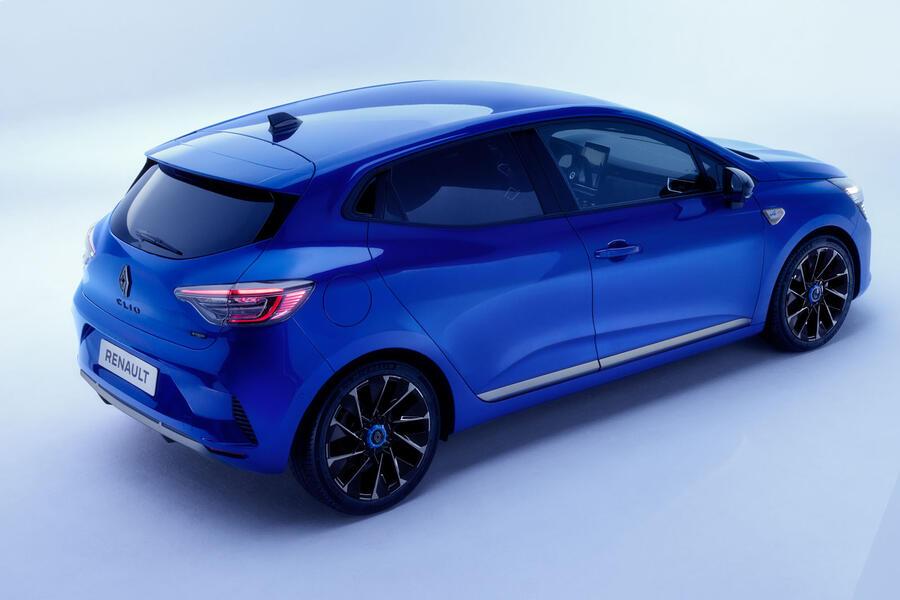 An uplift in material quality arrives as part of Renault's recently pledged push for profit, integrating more soft-touch materials around the dashboard and doors. However, the car is now not offered with any leather trims – a nod to sustainability – with sustainable fabrics used instead. Options packages have also been simplified for ease. 
The range is topped by the new Esprit Alpine trim, first offered on the Renault Austral SUV, with bespoke badging, colours and diamond-cut 17in alloys. Pricing for this specification has yet to be announced, but it's expected to target buyers of the Audi A1 Sportback and Mini Cooper 5dr.
"[The] Clio has enthralled us with every new generation," said Renault design vice-president Gilles Vidal. "The new Clio E-Tech successfully combines generous shapes and chiselled volumes with very technical, structured, precise and efficient lines."
https://www.autocar.co.uk/car-news/new-c...id-only-uk