07-23-2023, 09:44 PM
New 2024 Ford Transit gets major tech and chassis upgrades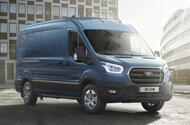 Available to order by the end of this month, the new Transit will enter production next year
Best-seller gains automated delivery software, over-the-air updates and stronger drivetrain to broaden appeal
The Ford Transit has received a series of wide-ranging technology and powertrain upgrades in a bid to widen its appeal to businesses and maintain its position as the world's best-selling cargo van.
Available to order by the end of this month, the new Transit will enter production next year with features that, the firm says, improve its versatility, with a stronger drivetrain and technology upgrades that make life easier for drivers by automating repetitive tasks. 
Vans specified in long-wheelbase configuration or with the new eight-speed automatic gearbox will come with Ford's Delivery Assist technology.
Activated when the driver shifts into park and stops the engine, the system will switch on the hazard warning lights and alarm and lock any doors the driver doesn't want to use.
When the driver climbs back in and presses the brake pedal, the engine restarts and the hazard lights are deactivated. Ford claims this shaves up to 20 seconds from each delivery.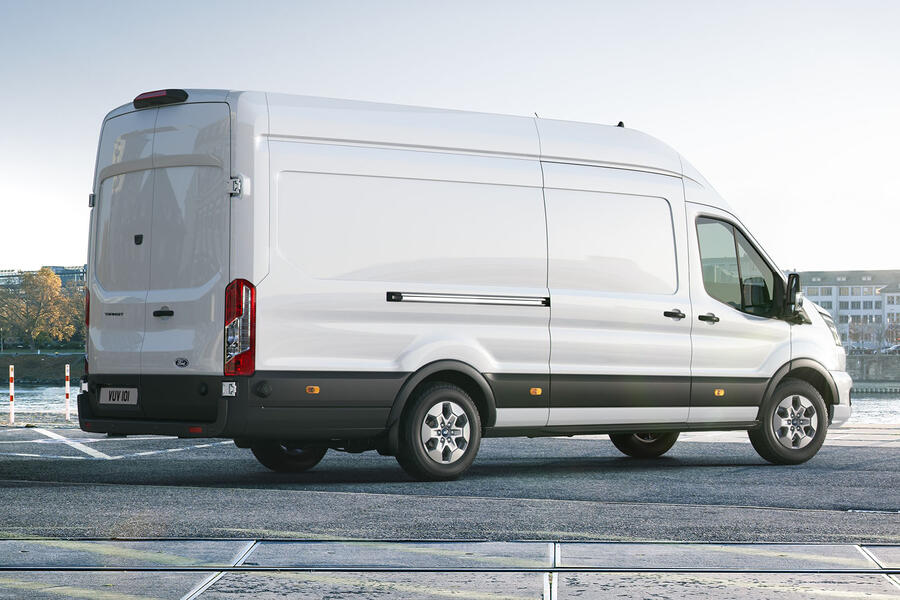 The new Transit also receives Ford's latest Sync 4 infotainment system with a 12.0in central touchscreen and 8.0in instrument cluster as standard, as well as 5G connectivity and over-the-air updates. 
This system can also be integrated with aftermarket systems installed for specific jobs – for example, tracking the temperature in refrigerated vans working for food or drink companies.
Front-wheel-drive vans can now be specified with Ford's eight-speed automatic gearbox, which allows it to carry an extra 700kg in cargo and tow an additional 1750kg. If the option is specified, front-wheel-drive vans can also now carry a maximum of two tonnes on the front axle - an attribute designed to benefit horseboxes or low loaders.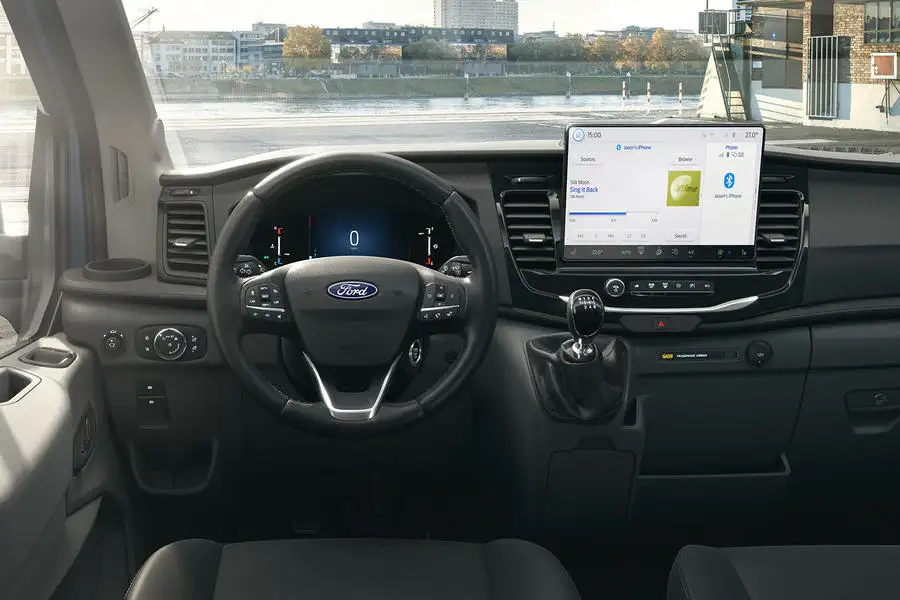 A new braking system fitted to some variants is also claimed to reduce weight by 27kg and shorten servicing time by up to two hours when all four discs have to be replaced. In front of those brakes, new 16in wheels come as standard.
The new Transit will join the smaller Transit Courier in 2024, coming in electric E-Transit and standard ICE form. 
Full technical details will be revealed closer to its launch, but it's expected that the entry-level front-wheel-drive electric version could use the same front-mounted motor as the Ford E-Transit Courier, with 134bhp and 214lb ft. 
https://www.autocar.co.uk/car-news/new-c...s-upgrades