04-08-2022, 09:15 PM
New 2025 Volvo XC60 to gain estate styling and EV option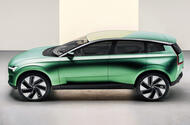 Electric version of firm's best-selling car will arrive in 2025 and join Volvo XC90 replacement
Among the crucial models in development as part of Volvo's EV onslaught is the all-new, all-electric and all-important successor to the Volvo XC60. The SUV has been the Swedish brand's best-selling car for the past four years running. 
Due in 2024 to fill the gap between the XC40 Recharge electric SUV and the long-awaited electric replacement for the XC90 SUV coming later this year, the XC60 successor (which will have a name rather than a numerical designation) will play a core role in taking Volvo to its goal of all-out electrification by 2030. 
EVs accounted for just 6.5% of Volvo's global sales last year (its best on record), but the Swedish company aims to boost that figure to 50% by 2025 on the way to ditching combustion entirely by 2030. A swiftly expanding line-up of EVs, heavy investment in production facilities and new car construction processes will be key to achieving this goal, as Volvo looks to emerge as a front runner among the 'legacy' manufacturers going up against Tesla.
The BMW iX3 rival will be the first production car to be powered by batteries produced by the new joint venture of Volvo and battery company Northvolt, which is building a new battery factory in Sweden with a view to reaching an annual output of 50GWh by 2026. 
It says this will be enough to power 500,000 cars per year, which is well over two-thirds of Volvo's current overall output.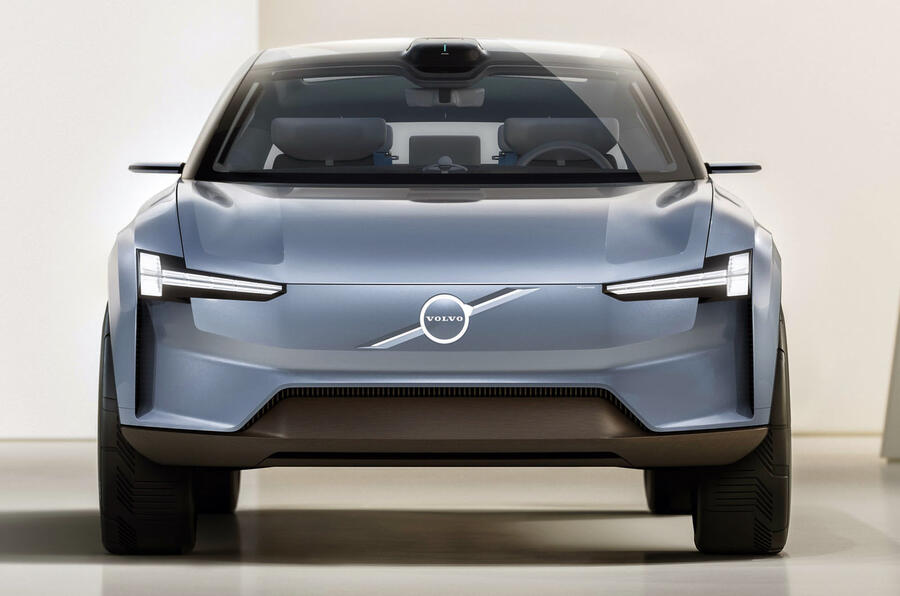 Before that factory opens, Volvo will procure batteries for the XC60 replacement from Northvolt's existing facility at a rate of 15GWh annually from 2024. 
Given the popularity of the current combustion-engined XC60, Volvo is likely to keep it on sale for a period alongside the new EV. 
Importantly, it has strongly hinted that the EV will use the same SPA2 architecture as the XC90 successor, which can house both pure-electric and hybrid drivetrains, paving the way for both hybrid and electric versions to share the same design – clues to which were given by the larger Concept Recharge last year. 
Outgoing Volvo CEO Håkan Samuelsson said: "Our concept car gives an idea of what could come on the same platform," suggesting that smaller entries to the range will share its minimalist, estate-aping silhouette and emphasis on space and practicality. 
Importantly, Volvo recently committed to replacing its more traditional, lower-slung estates while also making its SUVs a more traditional two-box shape, bringing all of its models more closely in line, design-wise. 
As for why Volvo is launching a pure-EV version of its biggest-selling model after the Volvo XC40 and Volvo XC90, CFO Björn Annwall explained that it is partly to do with the life cycles of the existing cars. 
He said: "We launched the XC90 prior to the XC60, so as we looked at upgrading the XC90, we then concluded 'let's make it fully electric'." 
This will also allow for the XC60 to be electrified as cost-effectively as possible. 
Annwall explained: "There's continuous improvement of the technology we're using for each of the cars, and then it's even more important to have a fully cost-competitive situation when we come to the XC60. It's easier to do that if it's a little bit later." 
Aside from the inevitable links in battery, powertrain and construction between the XC90 and XC60 successors, Annwall's remarks suggest the smaller electric SUV will also receive high-level autonomous and connectivity functions as standard, courtesy of lidar sensors supplied by Luminar and an "autonomous driving computer" from software giant Nvidia. 
The collision-avoidance potential of this technology, which will be updated over the air, will help Volvo on the way to achieving its self-set goal of eliminating fatal crashes. It will also enable the integration of a new Highway Pilot function for autonomous driving on motorways where this is legal.
https://www.autocar.co.uk/car-news/new-c...-ev-option